Enjoy delicious milk from Sado!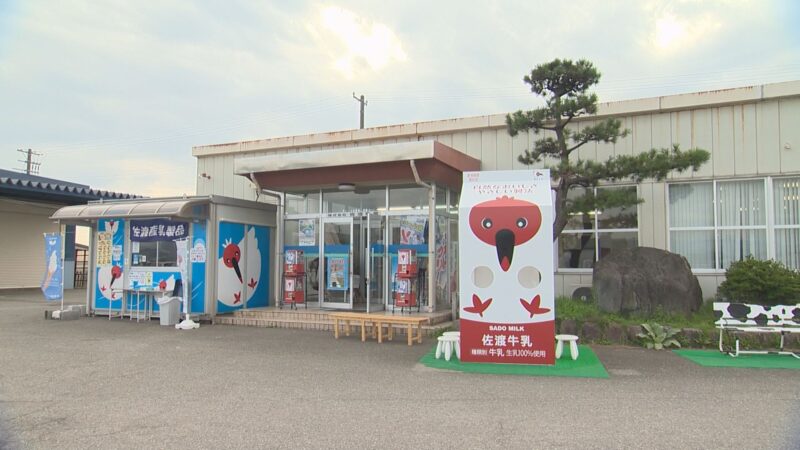 It is "Sado Nyugyo" in Nakaoku, Sado City.  Adjacent to the head office is Sado Dairy's direct sales office "Milk Pot".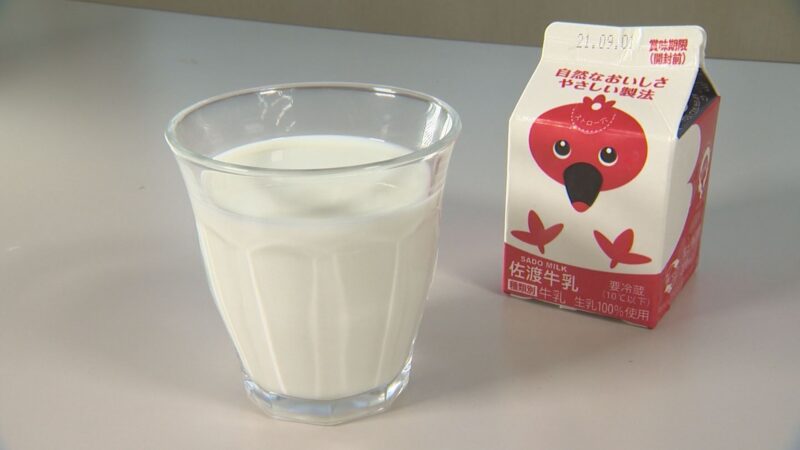 Sado milk 200 ml: 80yen (tax included)
Sado Nyugyo is familiar with milk in a cute Toki(Japanese crested ibis) package.  The raw milk of eight Sado dairy farmers is all collected here at Sado Nyugyo.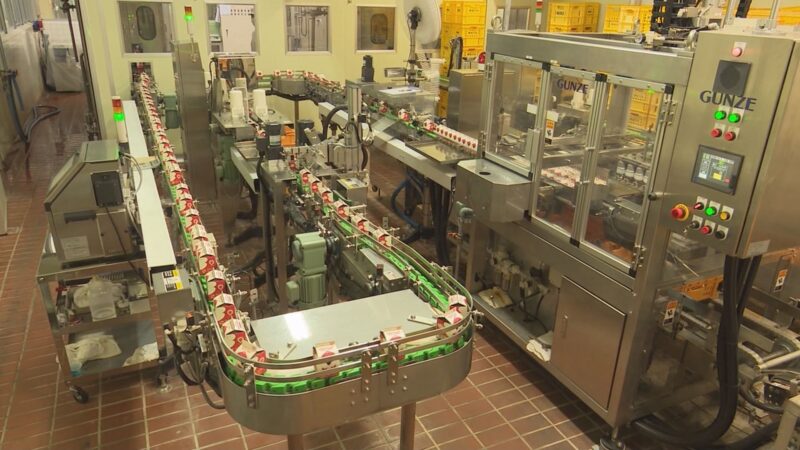 General milk is sterilized at 130 degrees for 2 seconds, but Sado Nyugyo is sterilized at 75 degrees for 15 seconds, so you can enjoy the original taste of raw milk.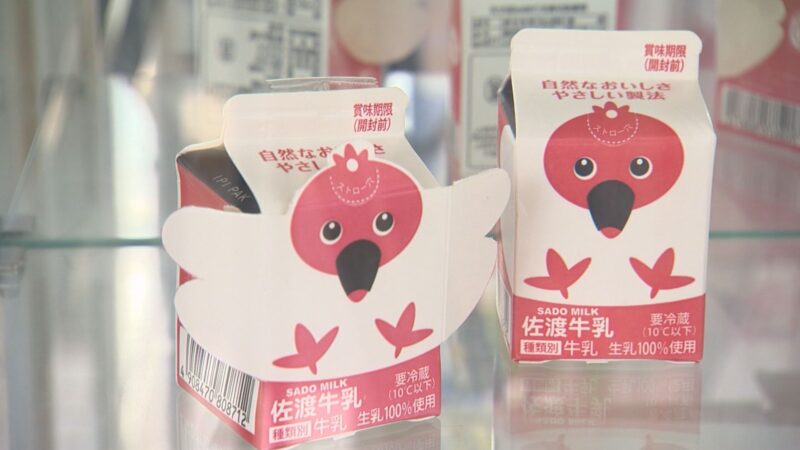 The milk carton illustrated by the ibis can be cut after drinking to make a ibis!  You can spread its wings, and enjoy it.  If you have a chance, please play with it.
Now, we would like to introduce the recommended products that anyone can order if they stop by the direct sales office "Milk Pot".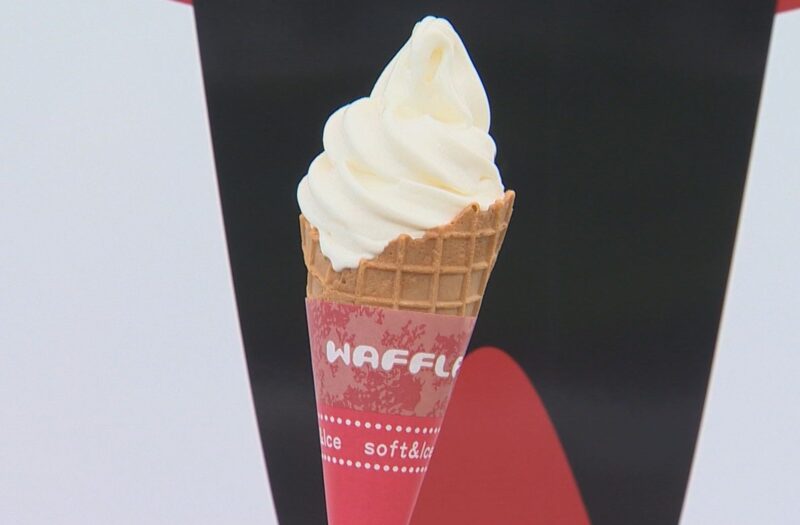 Camembert soft: 350yen (tax included)
"Camembert soft" has the richness of cheese matched by the richness of milk, and the sweetness of the milk and the flavor of the cheese melt in your mouth.  In normal soft-served ice cream, skimmed milk powder is added in addition to raw milk to adjust the taste, but Sado Nyugyo's soft-served ice cream is 80% raw milk.  The deliciousness of the milk is condensed tightly.  This soft-served ice cream is currently sold only at Milk Pot, or at the Yukiguni Shoten in front of Yurakucho Station in Tokyo.  Please try the popular Camembert soft.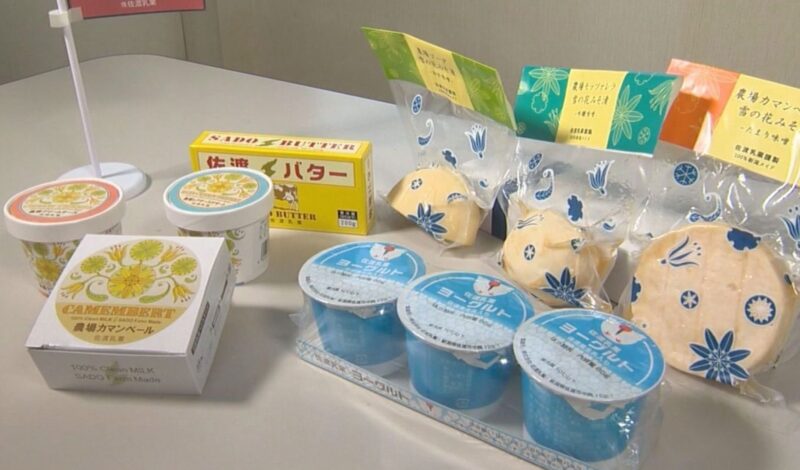 In addition, Sado Nyugyo also handles butter and various cheeses, sweets using milk and butter, and miso-marinated cheese using miso from Sugita Miso Brewery in Joetsu City.  This can also be purchased at the online shop.
---
JCV's life information program "Smile One". The broadcast from September 12th to September 18th is a special edition "Sado Journey! -Part 2" jointly planned by Sado City, Sado Kisen, Sado Television, and Joetsu Cable Vision. We will deliver Sado's charms for you to enjoy as the corona virus pandemic settles down!  In the second part, we will travel to the Kuninaka area and the Aikawa area.
【Related article】
■ Sado trip! ①  75-minute cruise on a high-speed boat, Jetfoil, "Sado Kisen"
■ Sado trip! ②   Surprising and emotional sound!  Sado Island Taiko Centre "Tatakoukan"
■ Sado trip! ③  Craft Cola in a historic building, "Kihachiya Goro Cafe"
■ Sado trip! ④ Take a ride through "Shukunegi Village" by rental cycle ♬
■ Sado trip! ⑤ The blessings of Sado.  Making the finest rice balls, "Meotoiwa Sightseeing"
■ Sado trip! ⑥ "Rare Taiyaki" is made by local moms, "Fresh Space Yorankaya"
■ Sado trip! ⑦ It's like a Hollywood movie⁉  Fantasy experience with magic glasses "ISLAND MIRRORGE"