Go to Shukunegi Village on an electrically-assisted bicycle!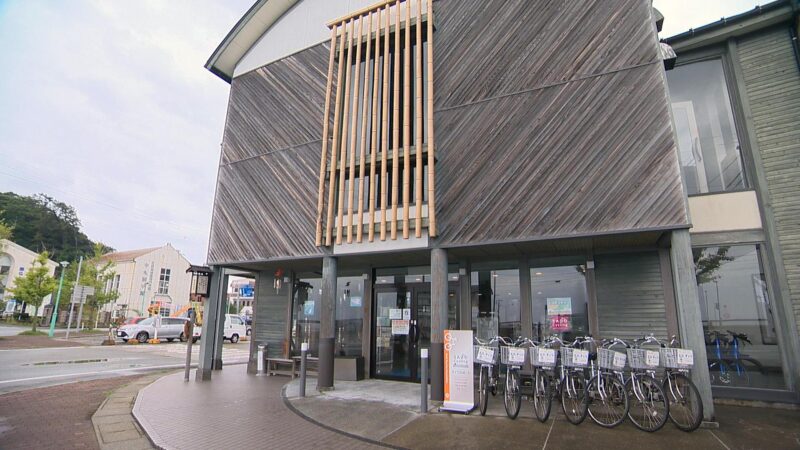 We recommend renting a bicycle to enjoy the Ogi area of Sado on a sunny day.  You can rent a bicycle at the Minami Sado Tourist Information Center, which is located just off Ogi Port.  The much-talked-about e-bike is also available.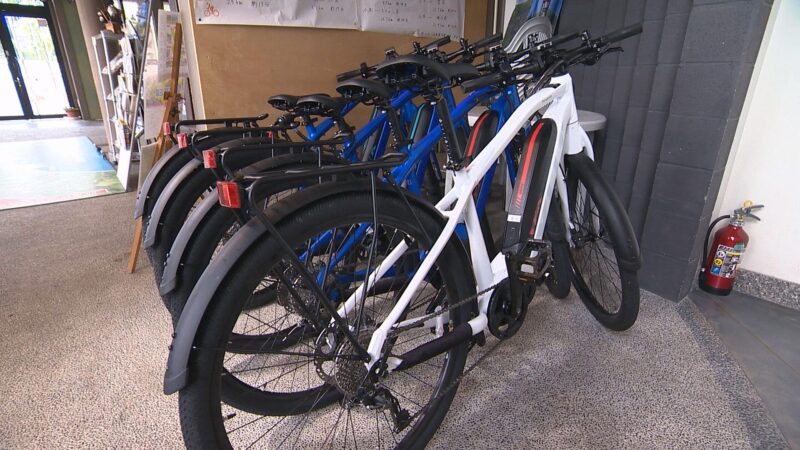 Eco-cross: 2,000 yen for 4 hours (500 yen every 2 hours thereafter), 3,000 yen for 24 hours (tax included)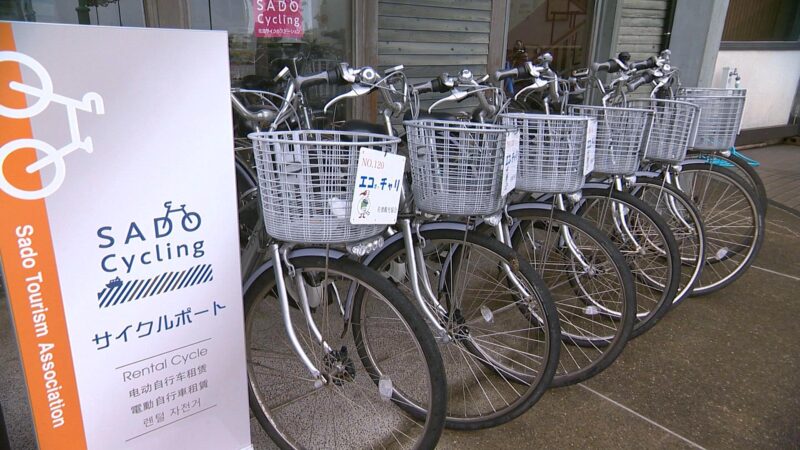 Eco-city: 500 yen for 2 hours (200 yen for every hour thereafter), 2,000 yen for 24 hours (tax included)
Two types of electrically power assisted bicycles are available.  First of all, the "eco-city" is a city-riding type that is reasonably priced and easy to use.  And for those who want to enjoy cycling more actively, the cross bike (e-bike) "Eco-Cross" is recommended.
After paying the fee and receiving instructions on how to operate, you can get on right away.  The tourist information center has a cycling map around the Ogi area, so you can easily enjoy sightseeing by bicycle.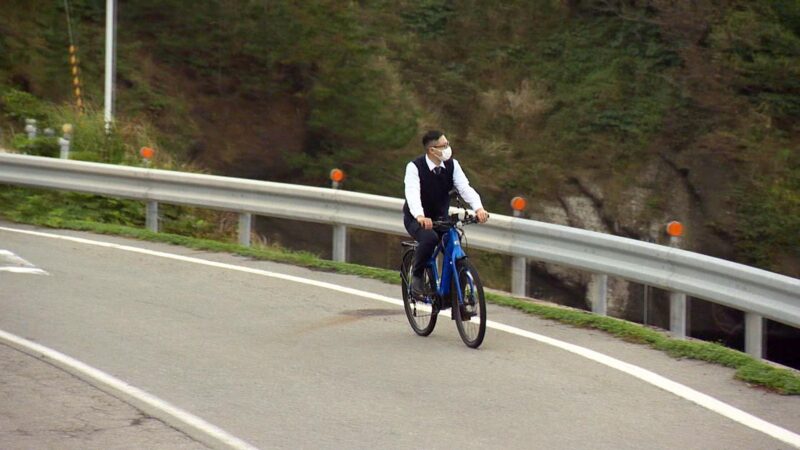 You can return a bicycle not only at the place you rented it, but also at other designated tourist information centers.  It's a nice service.
South Sado Tourist Information Center
■ Address: 1935-26 Ogimachi, Sado City
■ Telephone: TEL0259-86-3200
■ Business hours: 8: 30-17: 30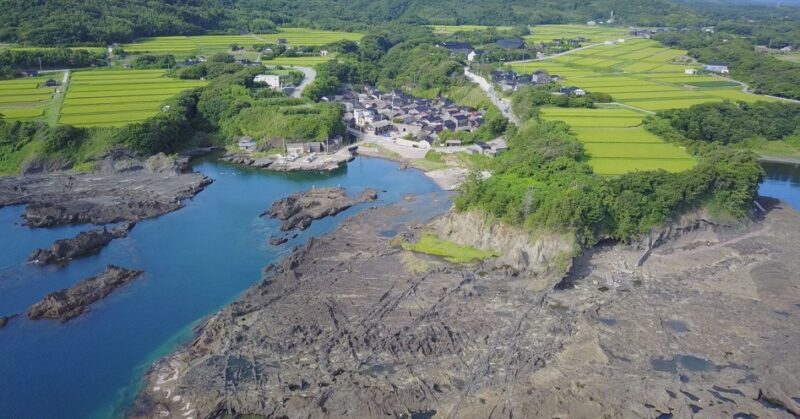 Depart from the Minami Sado Tourist Information Center and ride a bicycle for about 15 minutes to reach Shukunegi Village.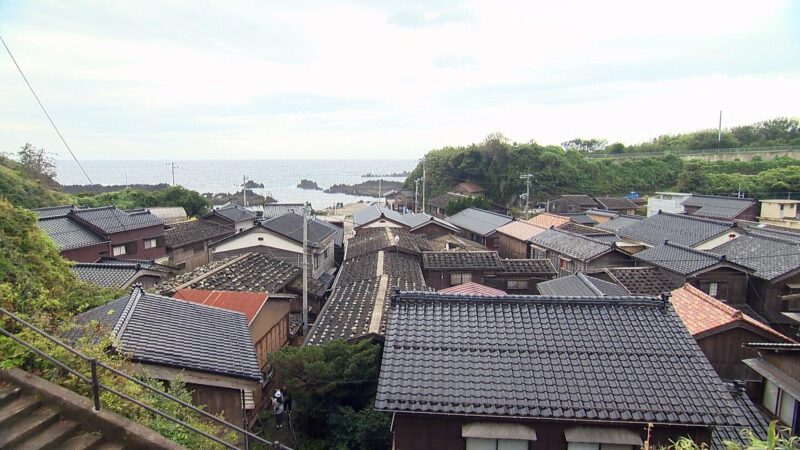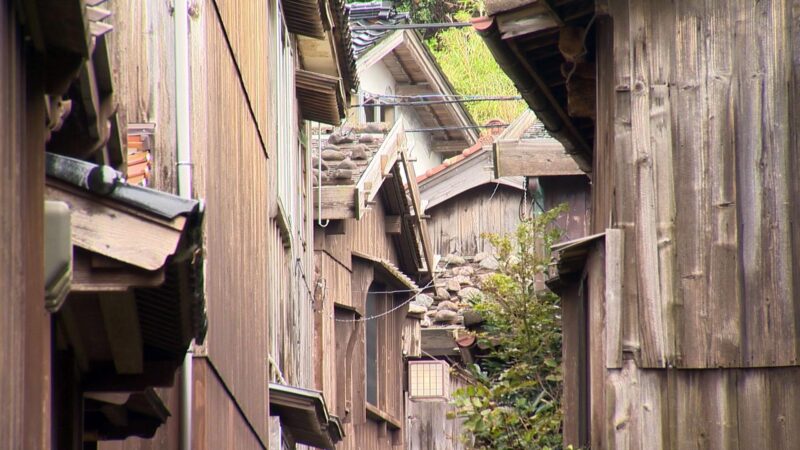 Shukunegi is a small cove town that prospered as a port-of-call for Kitamaebune during the Edo period.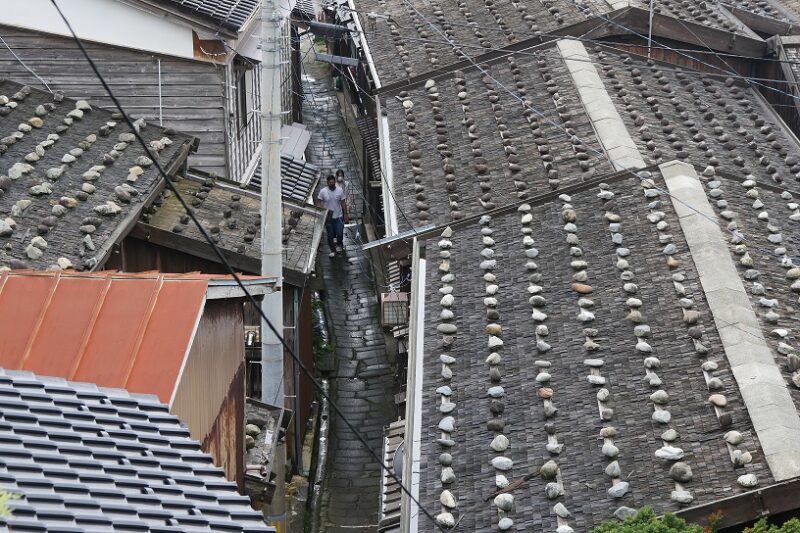 With 110 houses connected by a maze of alleyways, you can get an impression of a hustling and bustling seaside port from that era.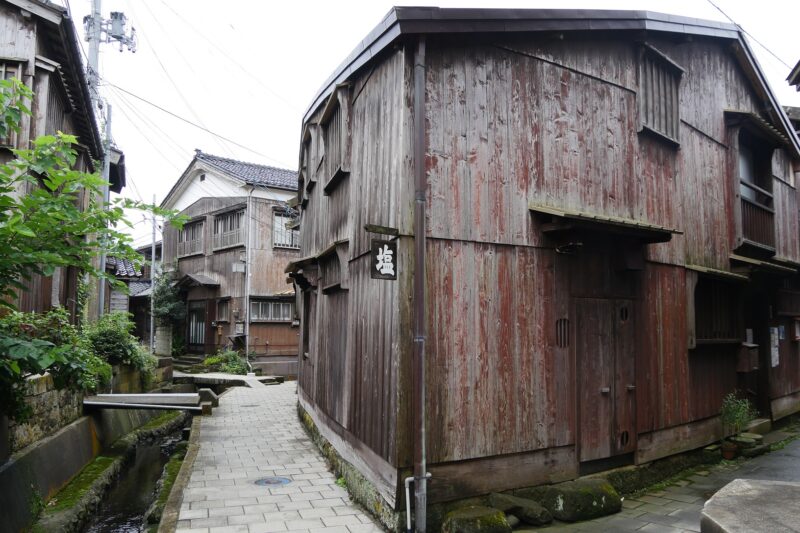 The building that represents Shukunegi is the Sankakuya, a private house that is open to the public, also known as the Funagata(ship shaped) House.  It is built in a triangle to match the shape of a narrow alley.  You can feel the wisdom and skill of the ship carpenters everywhere.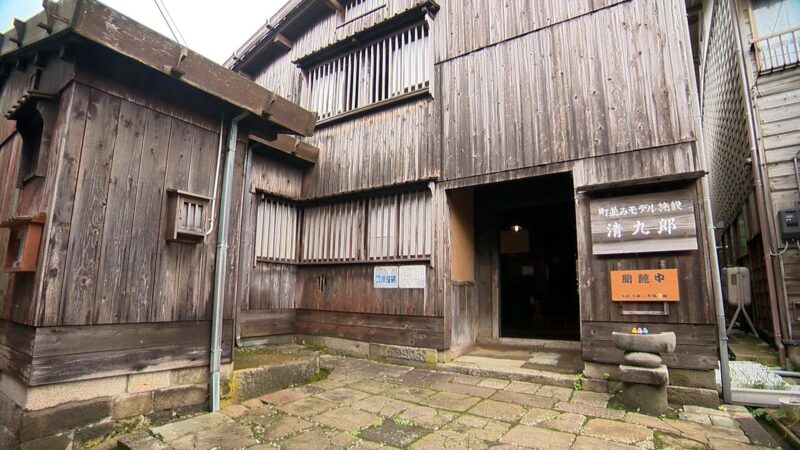 Open private house, Seikuro Admission fee: Adults 400 yen, elementary and junior high school students 200 yen
When you pass through the narrow alley, you can see Seikuro, a private house that is also open to the public.
During the Edo period, it was a shipping wholesaler that handled various tasks such as handling cargo between shipowners.  From Sado, straw and bamboo work was loaded onto ships and sold to various places.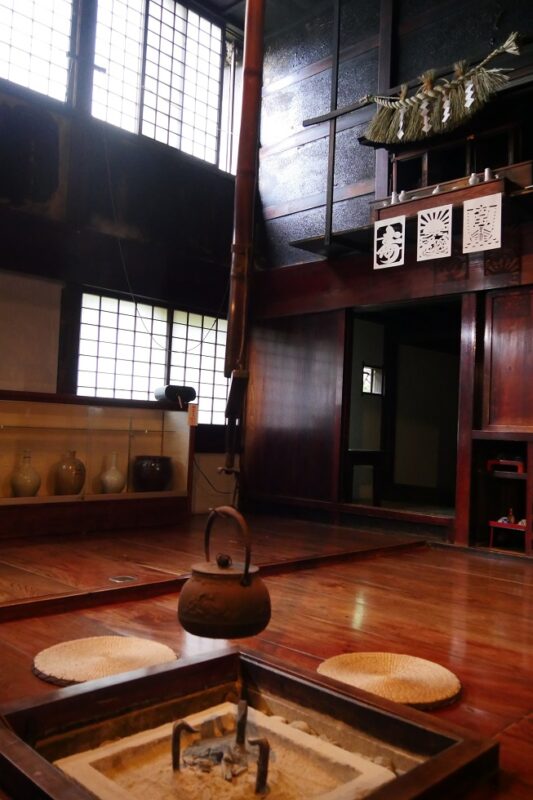 The building is about 185 years old, and the interior is all luxuriously lacquered.  Voice guidance is provided at key locations in the building.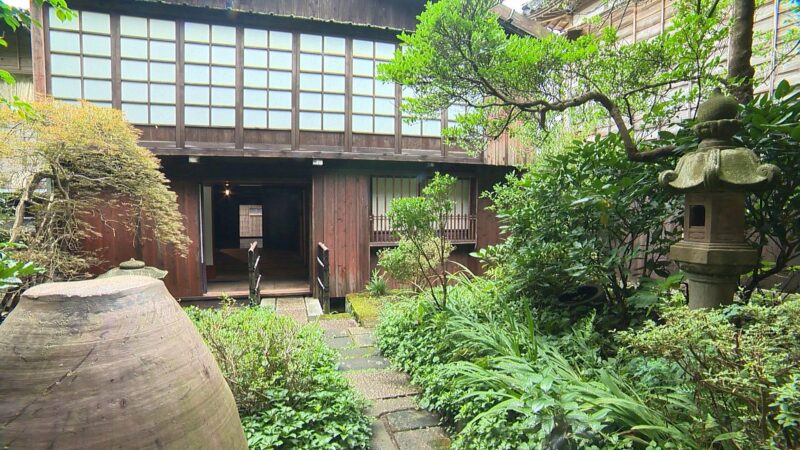 The atmospheric garden is also spectacular.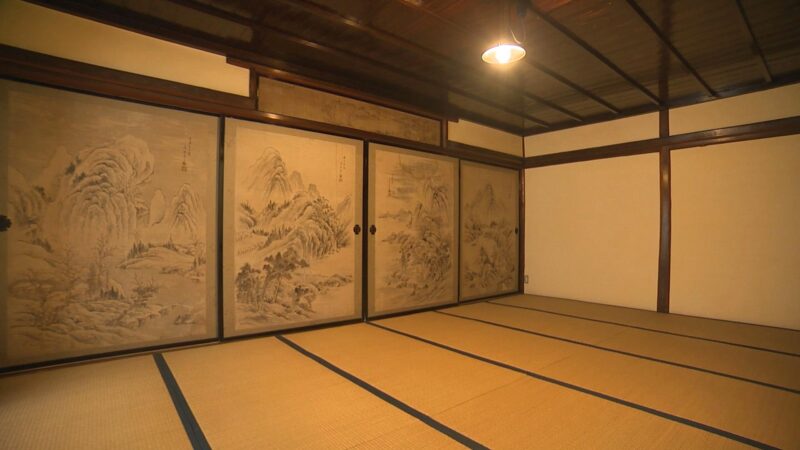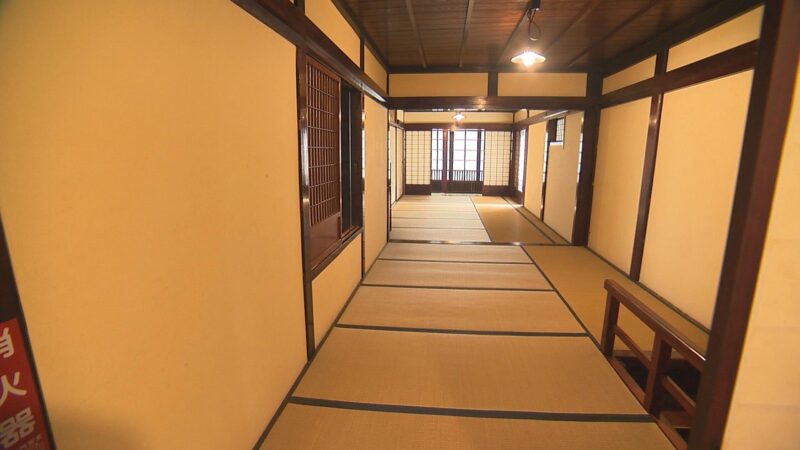 There are also spacious rooms on the 2nd floor and a large corridor with tatami mats, and you can see how it was at that time when it was prosperous in trade and the town enjoyed a glamorous life.
When you visit the Ogi district, be sure to visit Shukunegi Village.  It is a world that feels like you have slipped back in time.
---
JCV's life information program "Smile one".  The broadcast from September 12th to September 18th is a special edition "Sado Journey! -Part 2" jointly planned by Sado City, Sado Kisen, Sado Television, and Joetsu Cable Vision.  We will deliver Sado's charms for you to enjoy as the corona virus pandemic settles down! In the second part, we will travel to the Kuninaka area and the Aikawa area.
* The program can be viewed by premium members of Joetsu Myoko Town Information.
【Related article】
■ Sado trip! ①  75-minute cruise on a high-speed boat, Jetfoil, "Sado Kisen"
■ Sado trip! ② Surprising and emotional sound!  Sado Island Taiko Centre "Tatakoukan"
■ Sado trip! ③ Craft Cola in a historic building, "Kihachiya Goro Cafe"
■ Sado trip! ⑤ The blessings of Sado. Making the finest rice balls, "Meotoiwa Sightseeing"
■ Sado trip! ⑥ "Rare Taiyaki" is made by local moms, "Fresh Space Yorankaya"
■ Sado trip! ⑦ It's like a Hollywood movie⁉  Fantasy experience with magic glasses "ISLAND MIRRORGE"
■ Sado trip! ⑧ Very delicious dessert "Camembert soft" "Milk Pot (Sado Nyugyo: Dairy company)"

Seikuro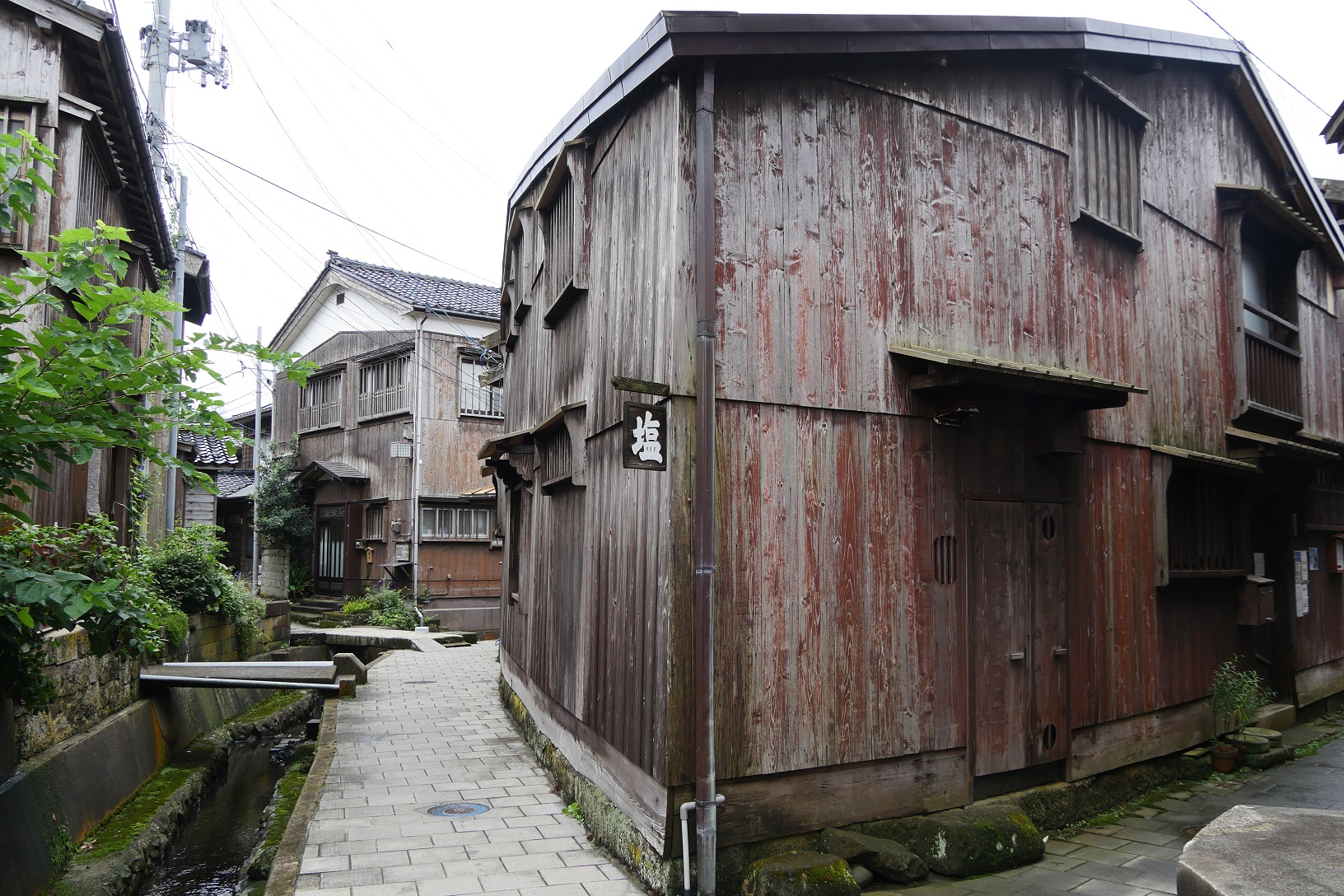 ■ Business hours: Saturdays, Sundays, national holidays 9: 00-16: 00 ■ Regular holidays: Late November to the end of March
Address: 400 Shukunegi, Sado City, Niigata Prefecture
URL: http://shukunegi.com/