Why don't you try traditional Japanese drums?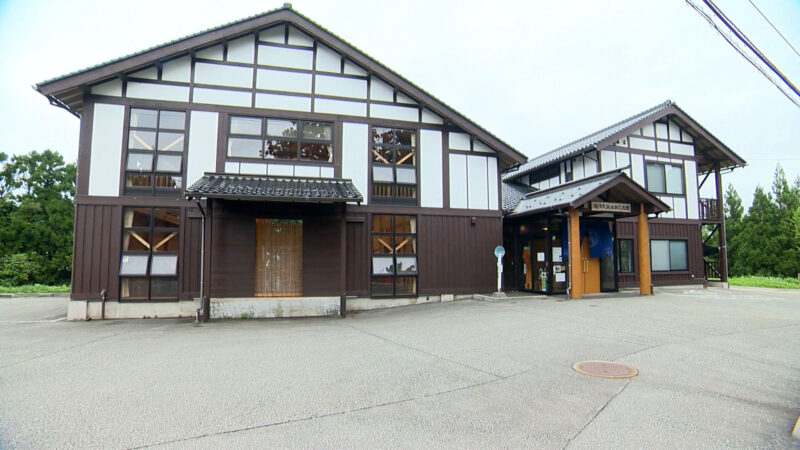 The Sado Taiko Experience Exchange Center "Tatakoukan" is located about 10 minutes by car from Ogi Port in Sado City. All the buildings are made of wood from Sado, and the interior is full of the warmth of wood.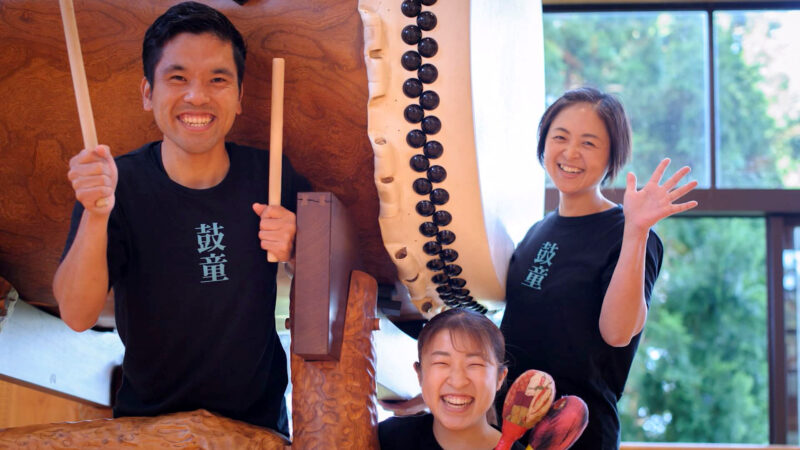 Here, you can actually learn taiko from members of the taiko entertainment group "Kodo", which is based in Sado and is active around the world.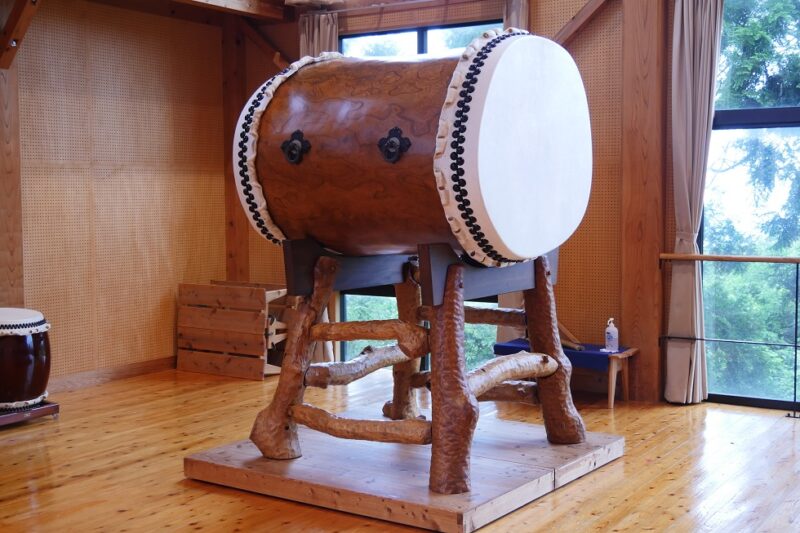 This is a large drum with a diameter of about 120 cm, which is also a symbol of the facility. It is nicknamed "Yamaimo-kun" because it resembles a sliced yam.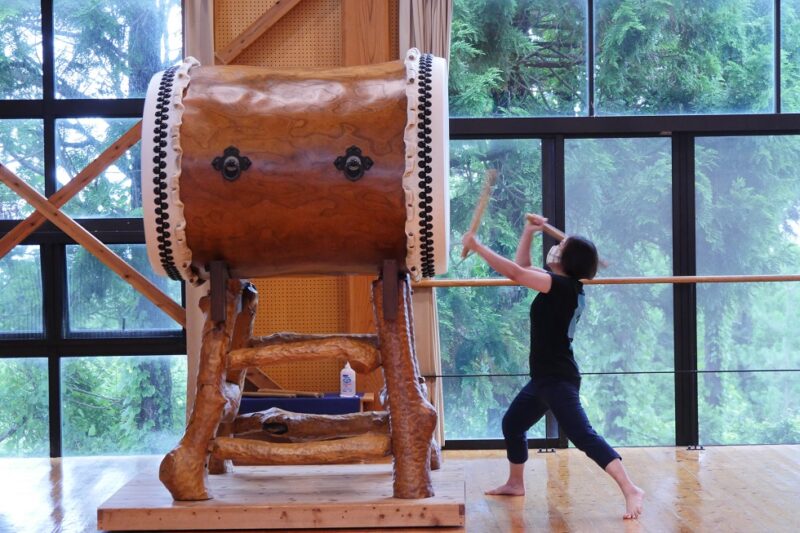 Actually, this taiko drum was made by the members of Kodo. The material is a large zelkova that was originally in the precincts of Zendouji Temple in Kakizakiku, Joetsu City.
Kodo picked up a tree that had withered, was cut down, and was about to be disposed of, and the members tailored it to "make a drum that would become a symbol." You can feel the connection between Joetsu and Sado that zelkova from Joetsu is used.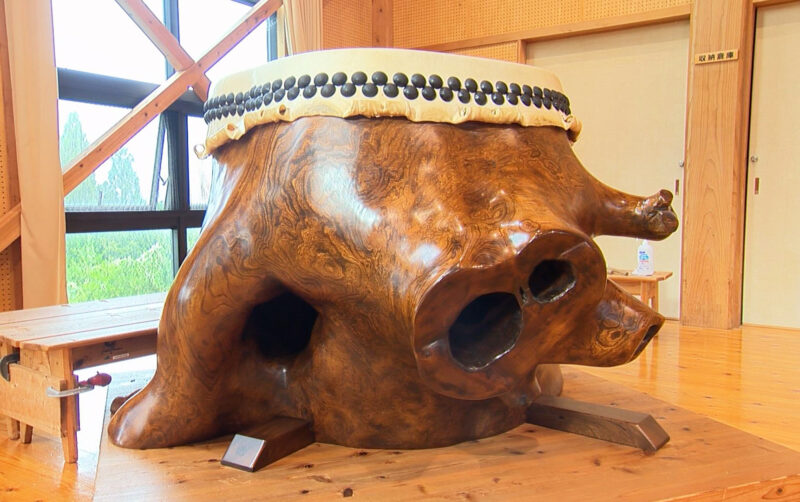 And another big drum is "Butabana-chan". "Yamaimo-kun" and "Butabana-chan" are made from the same tree.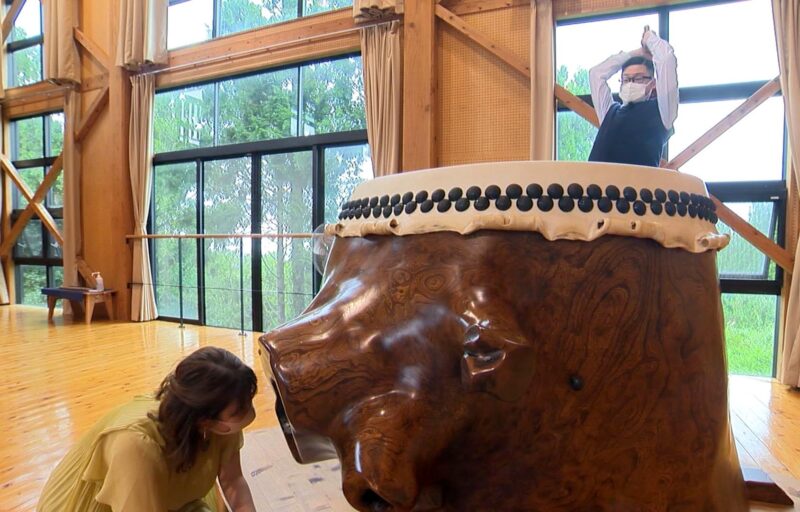 Just because it's a pig, the drum has a rough nose, and when you hit the drum, air is released from the hole. It's like a strong snort. Please try it when you come to Tatakoukan.
Next to the introduction of the facility, we will introduce the contents of the experience.
Kodo members will teach you a program that makes use of the activities and experience of Kodo so far.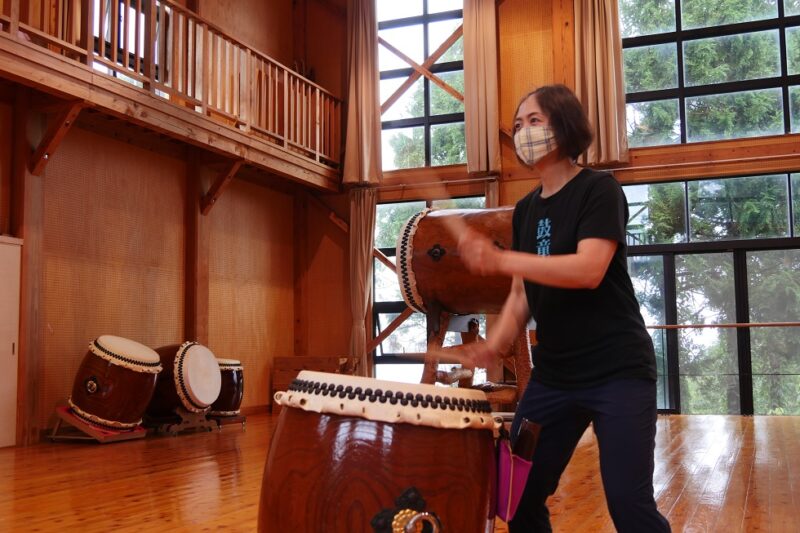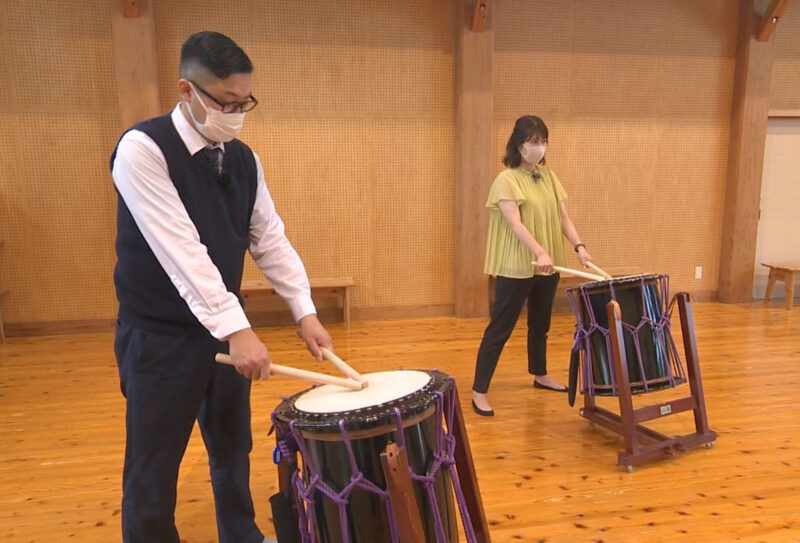 This is a workshop where you can experience the fun and fun of taiko by trying various games with taiko and uniting your heart with the people you experience together. Even if you have never hit a taiko drum, the members of Kodo will teach you the charm of playing taiko drums, which will make your body and soul warm.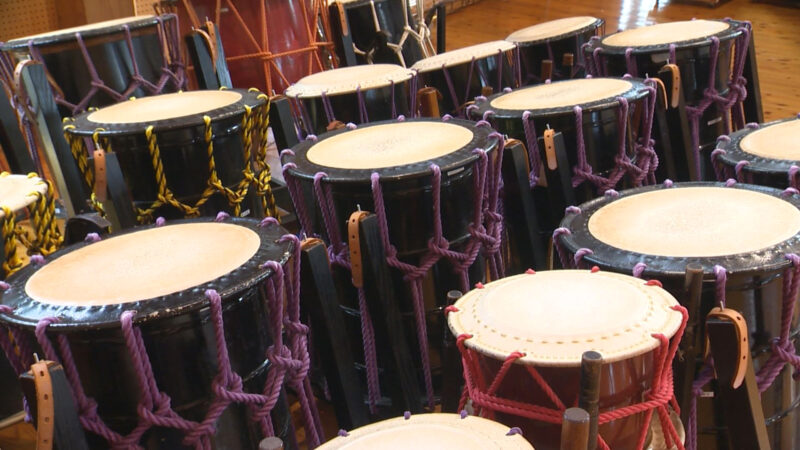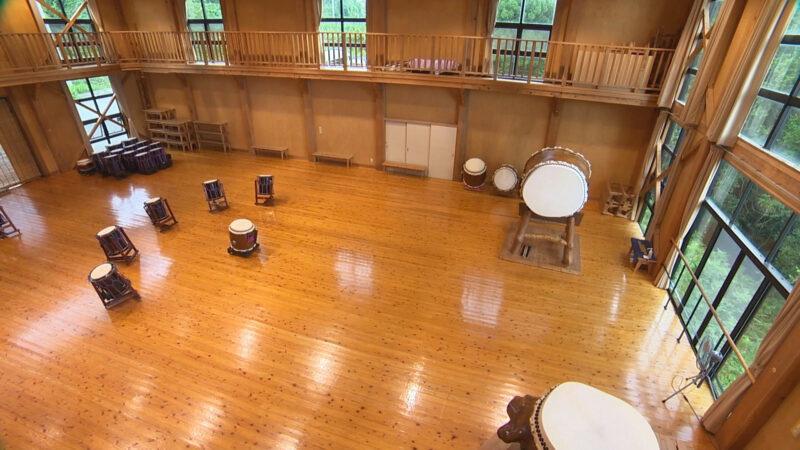 ≪Taiko experience (tax included) ≫
■ 60 minutes: Junior high school students and above 2200 yen / Elementary school students 1100 yen / Preschoolers 600 yen
■ 30 minutes: Junior high school students and above 1100 yen / Elementary school students 550 yen / Preschoolers 300 yen
■ Tour the facility (15 minutes) 500 yen
There is also an experience pack that comes with a boarding ticket that allows you to enjoy taiko drumming at the Taikokan.Click here for more information. ⇒ "Summer vacation special plan! Enjoy Sado with a great round-trip ticket + experience pack"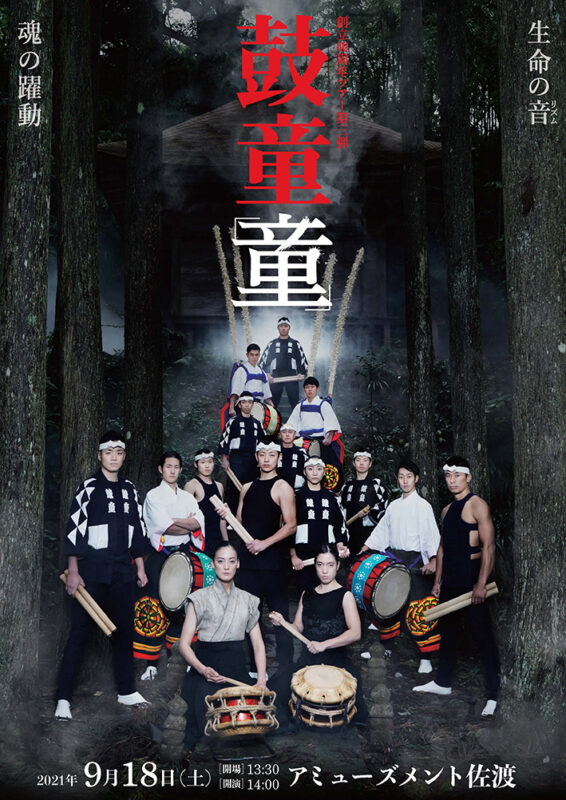 In addition, Kodo "Do", the third Kodo 40th Anniversary Tour, will be held at Amusement Sado in Sado City on Saturday, September 18th.Click here for more information. ⇒ Kodo's homepage
---
JCV's life information program "Sumaru one". The broadcast from September 5th to September 11th is a special edition "Sado Journey! -Part 1-" jointly planned by Sado City, Sado Kisen, Sado Television, and Joetsu Cable Vision. We will deliver Sado's charms to the after-corona! In the first part, we will travel to the South Sado area.
【Related article】
■ Sado trip! ①  75-minute cruise "Sado Kisen" by high-speed jetfoil
■ Sado trip! ③  Craft cola "Kihachiya Goro Cafe" in a historical building
■ Sado trip! ④  Take a walk through "Shukunegi Village" by rental cycle ♬
■ Sado trip! ⑤ The blessings of Sado are packed Making the finest rice balls"Meotoiwa Sightseeing"
■ Sado trip! ⑥ "Phantom Taiyaki" "Fresh Space Yorankaya" made by a local mother
■ Sado trip! ⑦ It's like a Hollywood movie⁉ Fantasy experience with magic glasses "Island Mirage"
■ Sado trip! ⑧ Very delicious dessert "Camembert soft" "Miruku Pot (Sado Dairy Industry)"

Tatakoukan (Sado Taiko Experience Exchange Center)