As the hot days continue, We're in search of cooling waterfalls around the Joetsu Myoko area to film. This time, we'll introduce "Seki Onsen Fudou Falls"" near Seki Onsen in Myoko.

【Seki Onsen Fudou Waterfall】
Taking Prefectural Road 396 toward Seki Onsen from Akakura, Myoko City, the falls will appear on Otagiri River.  The falls are just before Seki Onsen, directly below the Fudo Ohashi Bridge. The height of the waterfall is about 20 meters.  You can see it from the roadside, but you can also go down to "Otaki Fudoson" near the waterfall basin and see the falls from below. You can enjoy the seasonal changes at the Otagiri Gorge, where the magnificent display of mountain color varies throughout the year, from fresh verdant green in the spring to deep autumn colors in the fall.
Seki Onsen Fudou Waterfall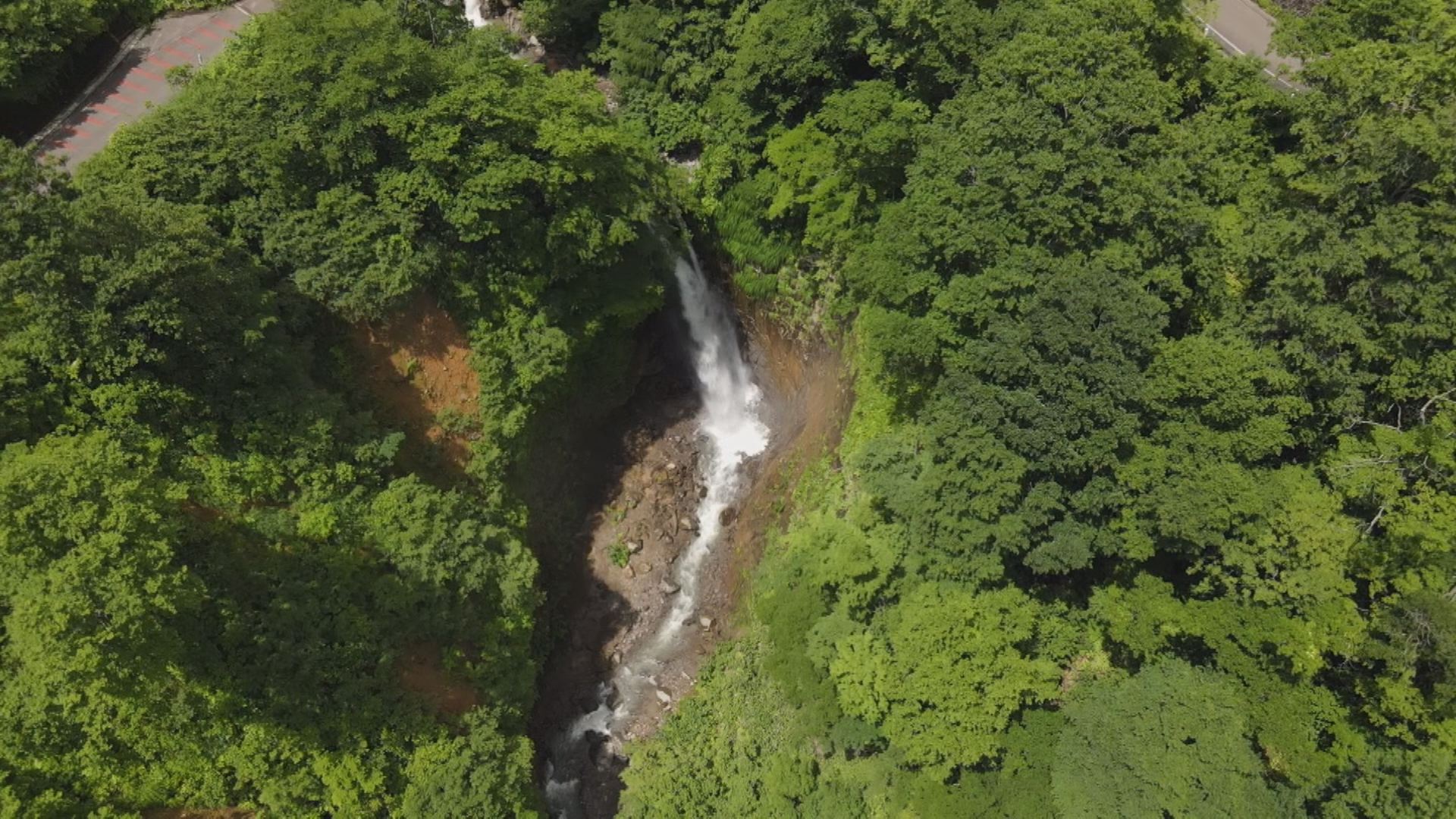 <JoetsuMyoko Waterfall>
■
So waterfall
■
Soumen Waterfall
■
Syome・Koumyo Waterfall
■
Phantom Otaki
■
Seki Onsen Fudo Waterfall