As hot days continue, I shoot and tour the waterfalls around Joetsu Myoko to provide coolness. This time, I would like to introduce two waterfalls, "Syomei Waterfall" and "Komyo Waterfalls," which can be seen from the Tsubame Onsen Hot Spring in Myoko City.
【Syomei Waterfall&Komyo Waterfall】
Walking for about an hour on the Myoko mountain trail (promenade) from Tsubame Onsen, Myoko City, the final stop on Prefectural Road 39, two waterfalls will appear in the northern Jigokudani, which is the source of Akakura Onsen. The top of the "Syomei Waterfall" has a 60m drop. Due to the hot spring ingredients that spring out, the rock surface turns cloudy or reddish brown.On the other hand, the Komyo Waterfall under the famous waterfall has a drop of 40m.You can see two waterfalls at one time.
Syomei Waterfaii & Komyo Waterfall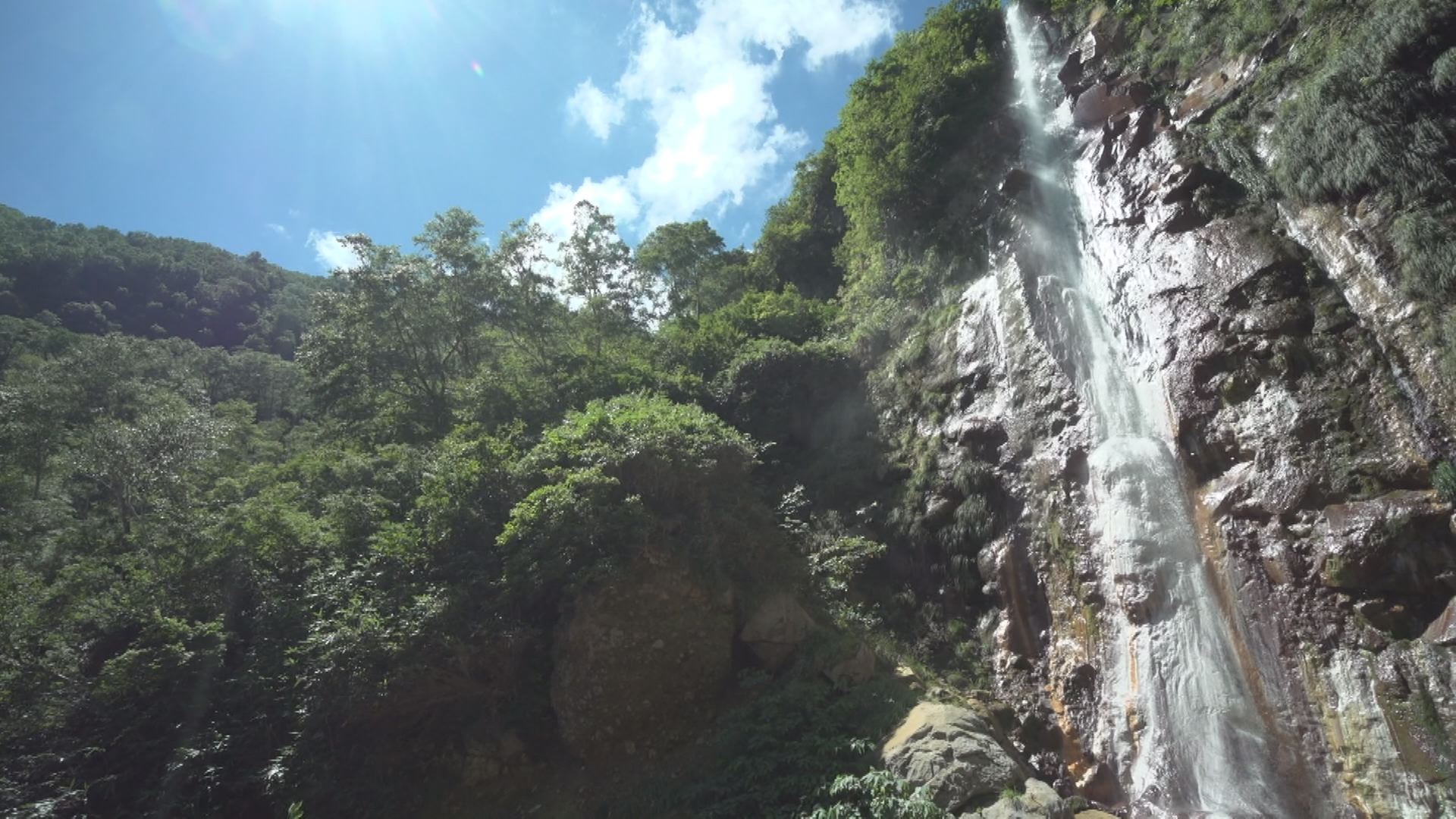 *Maps are approximate locations. Please note.
Access: About 20 minutes by car from the Joshinetsu Expressway Myoko Kogen IC. About 1 hour on foot from Tsubame Onsen

<JoetsuMyoko Waterfall>
■
So waterfall
■
Somen Waterfall
■
Syome・Koumyo Waterfall
■
Phantom Otaki
■
Seki Onsen Fudo Waterfall