The power is real!  Have your breath taken away!
"Naena Waterfall" is a dramatic feature along the Seki River.  Seki River flows through Suginozawa, Myoko located on the border between Niigata and Nagano.
One of the top 100 waterfalls in Japan, the splash and roar produced by the 55m drop shakes the whole body.  It is also called the "Earthquake Waterfall".
It is a fascinating waterfall that changes its scenery depending on the season, but the editorial department recommends visiting in the spring when the leaves turn a fresh green and in autumn when there is a tapestry of autumnal colours.
The fresh green colours of Naena Waterfall (late May to June)
Myoko is in an area of heavy snowfall.  The snow that has accumulated around Mount Myoko remains until summer when the thawed water pours into Seki River.
In particular, in spring when the young leaves are emerging and everything becomes a fresh green, the amount of water is abundant and the power is outstanding.
Please view the drone clip of the superb spring view above.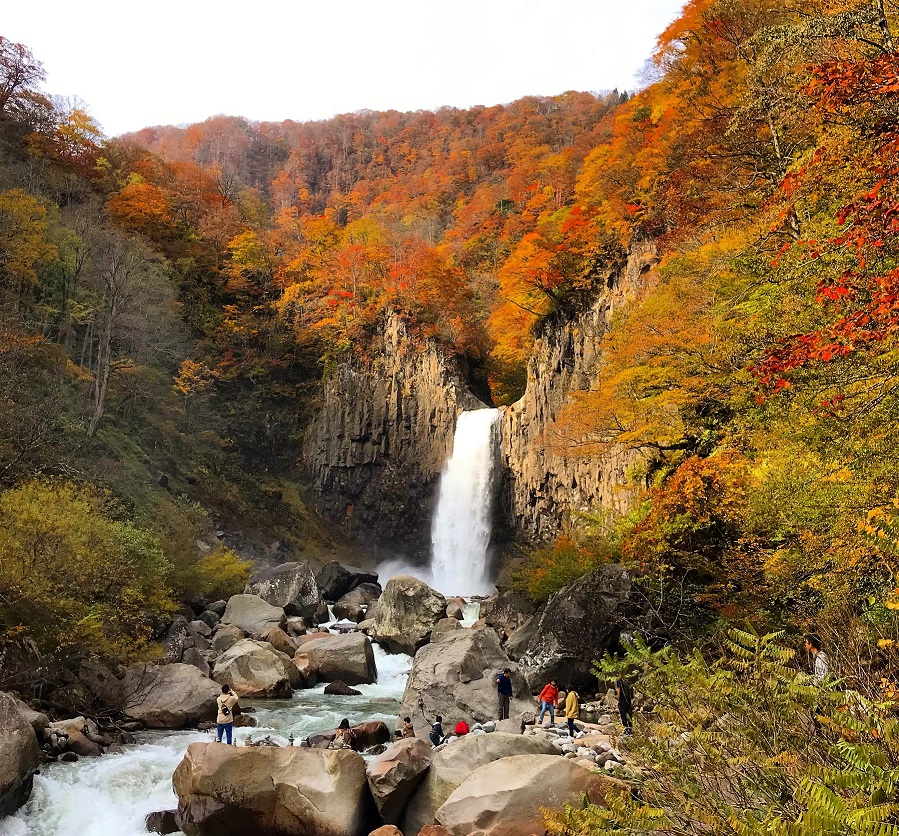 Autumn leaves of Naena Falls (mid-October to late October)
Autumn is like a different world from spring.  The best compliment to the powerful waterfall is the colored broad-leafed trees surrounding the landscape.
Tourists continue to visit even after the holiday season to see the spectacular scenery.
Many photographers look for that perfect opportunity to capture the moment.
"Naena Waterfall" has a large parking lot.  From there, walk for 15 minutes while enjoying the natural scenery.
Yes, at the entrance of the promenade, there are shops that are famous for their delicious Soumen noodles and cafes that are popular for their rich soft ice cream.
Please come and enjoy this superb view!
Naena Waterfall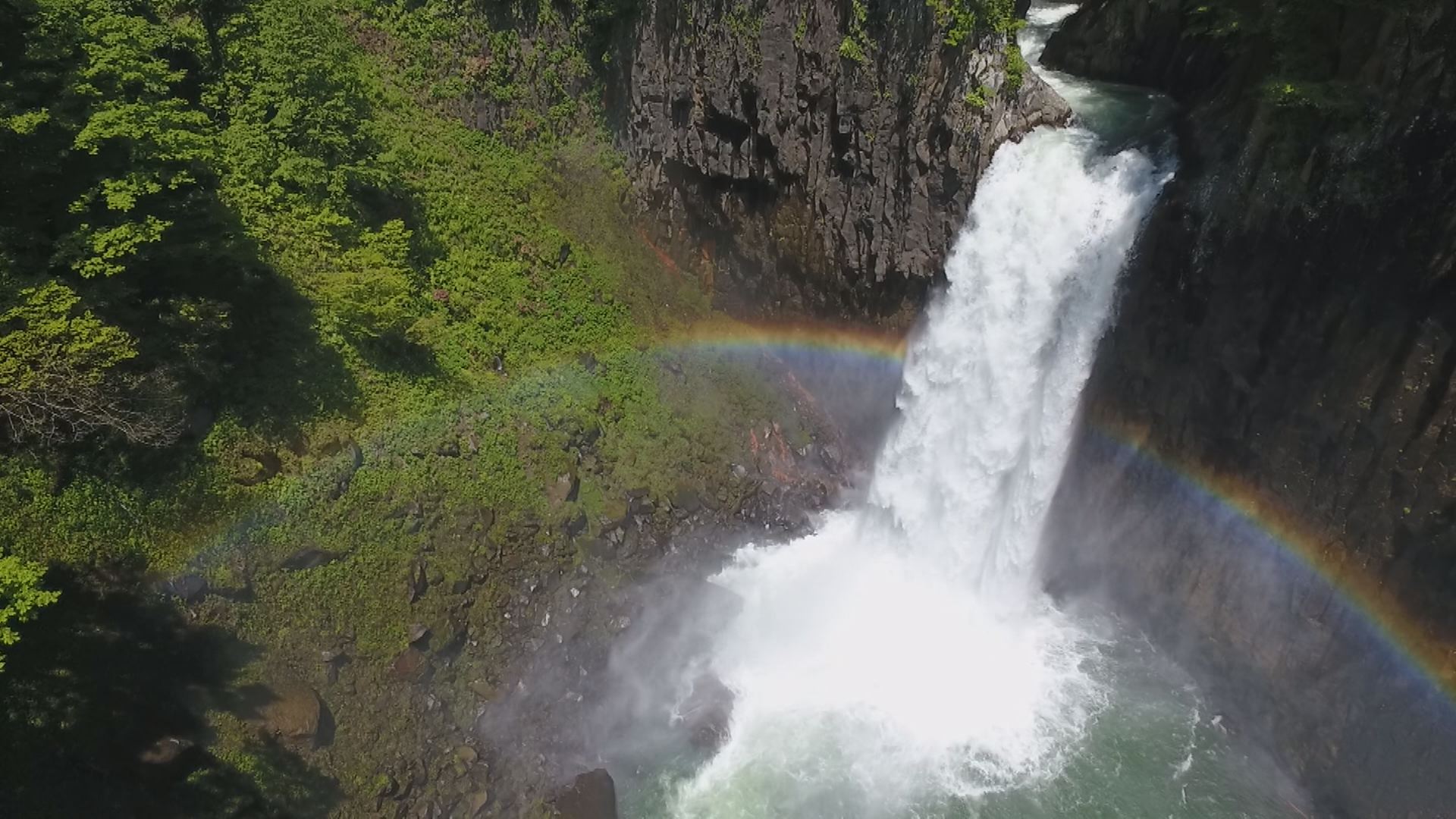 Closed due to snow during winter
Address: Suginosawa, Myoko City, Niigata Prefecture
Tel: Myoko Tourism ℡0255-86-3911(From 09:00 to 18:00)