The longest course is 8.5 km! Free lift for elementary school students! December 25 – March 26
Myoko Suginohara Ski Resort is a 10-minute drive from the Myoko Plateau IC on the Joshinetsu Expressway, at the foot of Mt. It features long and wide slopes with a maximum running distance of 8.5 km.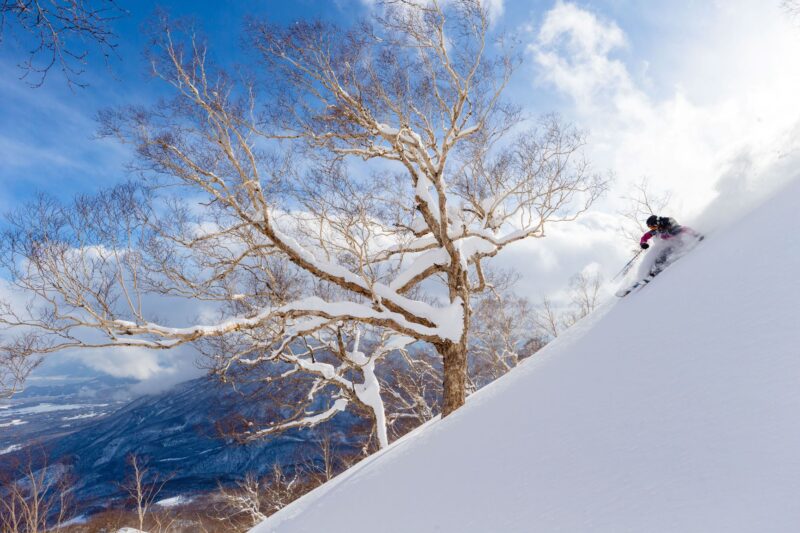 There are 16 courses in total, 80% of which are for beginner and intermediate levels, and are recommended for beginners and families. 小Lift fees are always free for children up to 6th grade.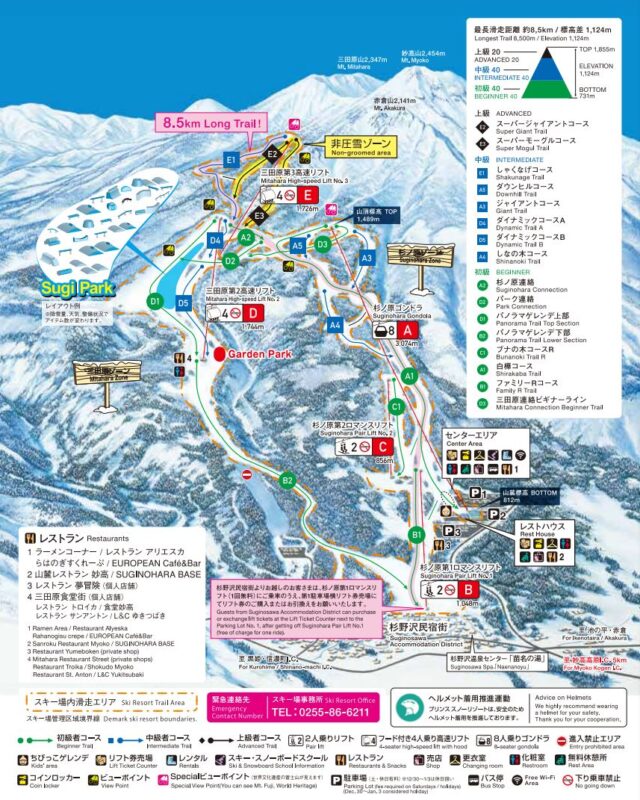 Lake Nojiri spreads out below from the slopes, and on clear days, there is a spot called "Special View Point" where you can see Mt. In addition, Sugi Park, located on the Panorama Slope, offers a wide variety of rails, boxes, and other items to satisfy both beginner and advanced skiers.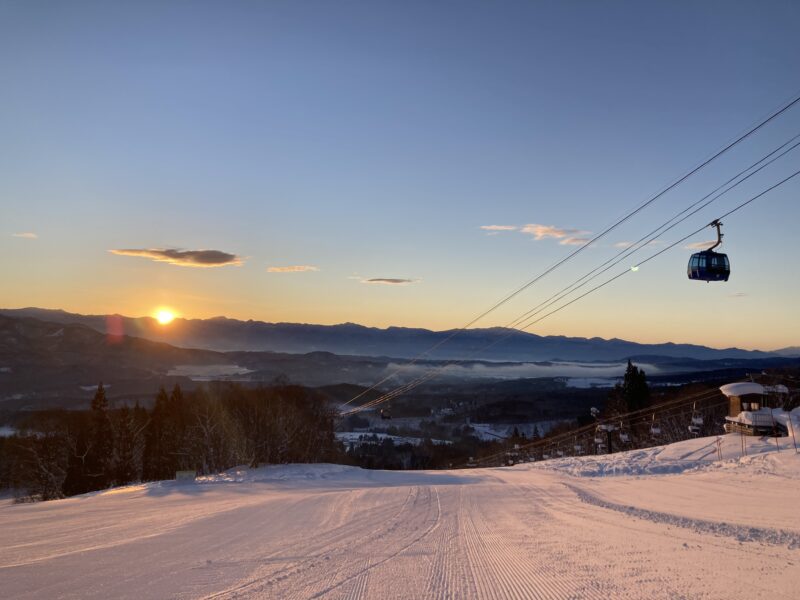 In addition, there will be other events held before the start of operations where visitors can enjoy the first groomed runs in the morning. Scheduled four times during the season, visitors can ski the course along the Suginohara gondola.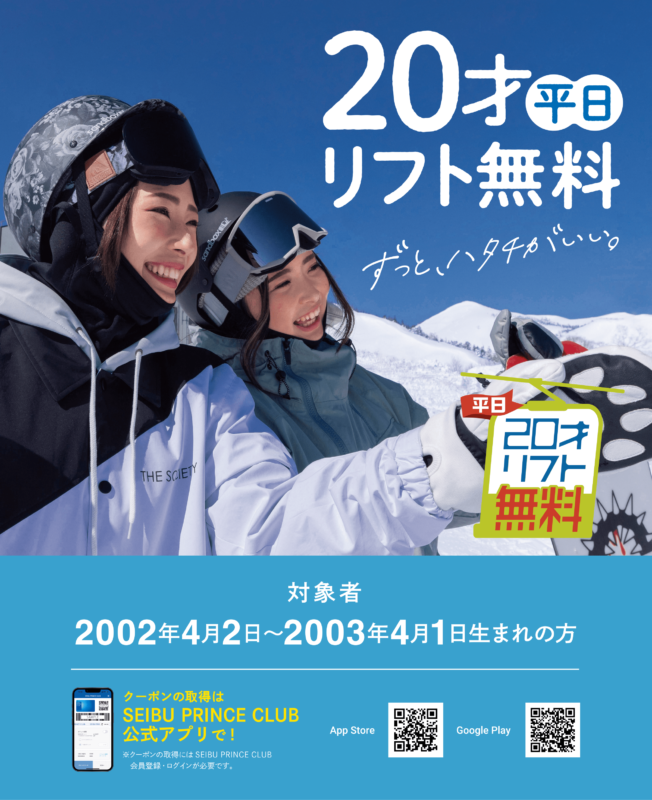 Coupons for free unlimited lift rides on weekdays are distributed to those who are 20 years old (born between April 2, 2002 and April 1, 2003). To obtain the coupon, you need to download the official app "SEIBU PRINCE CLUB". For more information, please visit the Suginohara Ski Resort website.
関連記事:Machiaruki Myoko, Onsen (Hot Springs) Machiaruki Ikenodaira version
【Movie】Introduction of Joetsu & Myoko Ski Resort "Myoko Suginohara Ski Resort".
<Events>
Dynamite Carnival in SUGINOSAWA
The god of the blockade, a traditional event in the Suginosawa area. Fireworks will color the winter night sky.
■Date of the event:Saturday, January 21
Descant Fast Track
Enjoy the groomed burn first thing in the morning.
■Date of the event:Sunday, January 15, 29, February 12, 26
■Hours:7:30~8:30
■Charge:Junior high school students and older 1500 yen / Elementary school students and younger 500 yen
Data



■Address: Suginozawa, Myoko City, Niigata Prefecture
■Business period:Sunday, December 25, 2022 – Sunday, March 26, 2023
■Business Hours:8:30~16:00
【Usage fee】
■Adults: 1-day pass 5300 yen / 4-hour pass 4500 yen
■Junior high school students and seniors (55 years old and over ※certificate required): 1-day pass 4700 yen / 4-hour pass 4000 yen
※200 yen will be added to the above rates during the year-end and New Year holidays (12/30 – 1/3).
※Free of charge up to elementary school students.
【Rental Fee】  
■Adults (junior high school students and older): 5000 yen for ski/snowboard set / 4500 yen for wear
■Children (elementary school age and under) and seniors (55 years old and over ※certificate required): ski and snowboard set 4000 yen / wear 3500 yen
Ski Children's Day Special
【lift】
■Includes:Free Lift
■Target: Elementary school students and under
■Dates:All days of the season
【Ski and snowboard set rental】
■Contents:Free rental (for family visitors only)
■Target: Elementary school students and under
■Dates: Third Sunday of the month from January to March
Prince Snow Resort Myoko Suginohara