Good access and good snow conditions! December 18 – May 5 (schedule)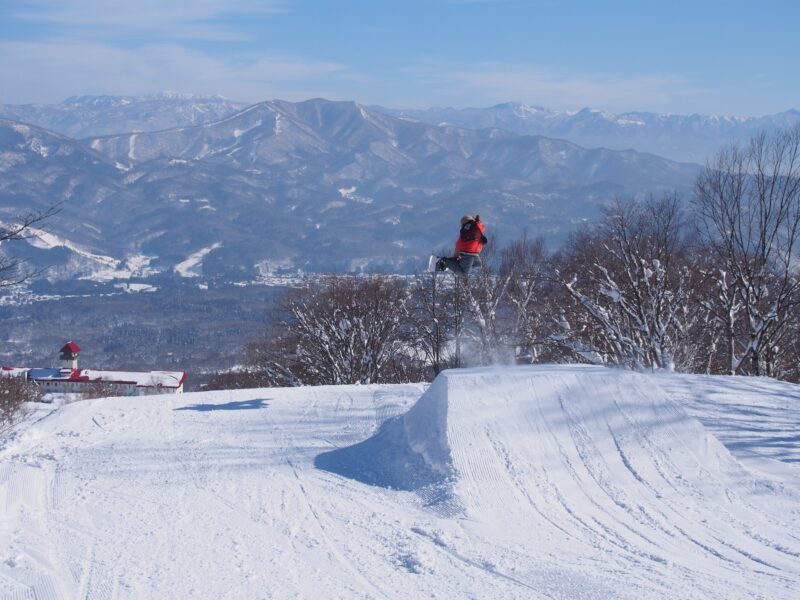 It is only an 8-minute drive from the Myoko Kogen Interchange on the Joshinetsu Expressway, and the adjacent red-roofed Akakura Kanko Hotel is a landmark.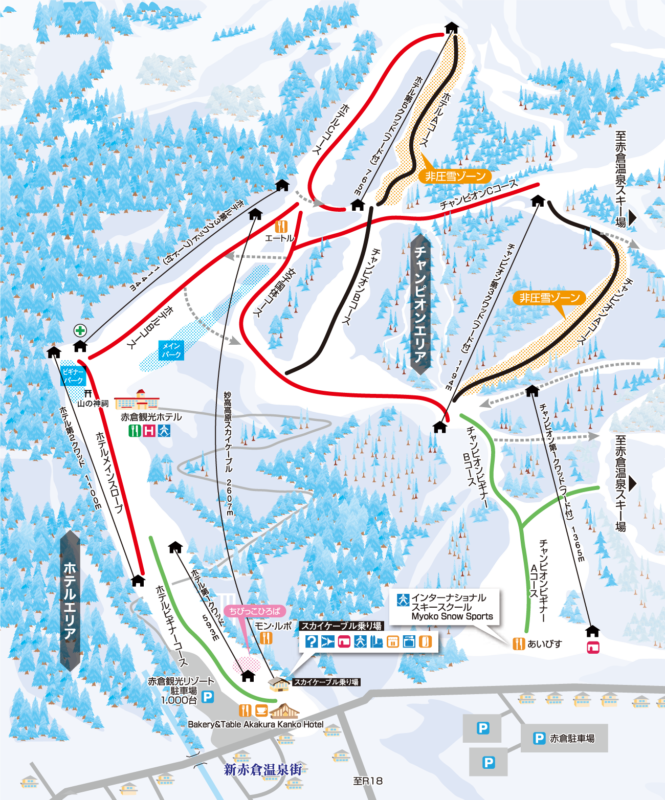 Ski slope map/From the official website of Akakura Kanko Resort Ski Resort
The slopes are located around 1,500 meters above sea level, with a total of 10 courses.(Beginner 40%, Intermediate 30%, Upper 30%)Enjoy a run in skiing of up to 4.5 kilometers. It is also connected to the neighboring Akakura Onsen ski resort, and can be accessed by purchasing a common ticket for both ski resorts.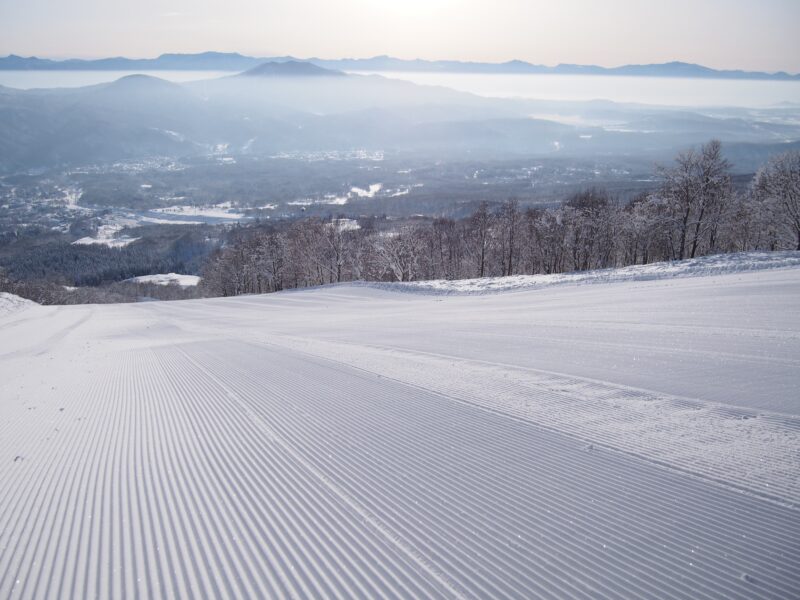 For advanced skiers, we recommend the Champion B Course, which offers views from Lake Nojiri to the Sea of Japan.This is a full-fledged long course, so long that certified competitions are held here. For beginners and families, the hotel beginner course along the parking lot is perfect. This is where you practice to get used to skiing.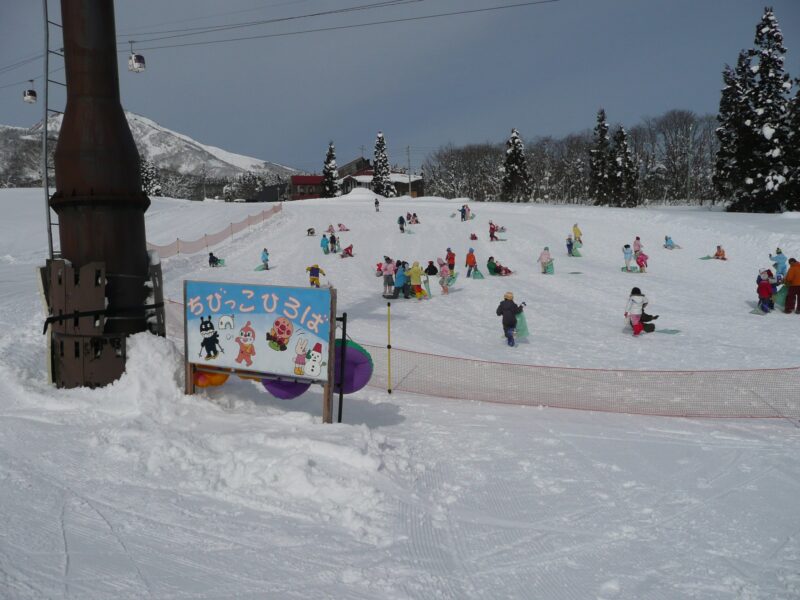 Furthermore, for children who are not yet ready to make their debut on the slopes, the "Chibi-Ko Hiroba" surrounded by nets is recommended. Visitors can enjoy making snowmen and sledding. When you get tired of playing, you can take a break in the heated kids' room where you can lie down.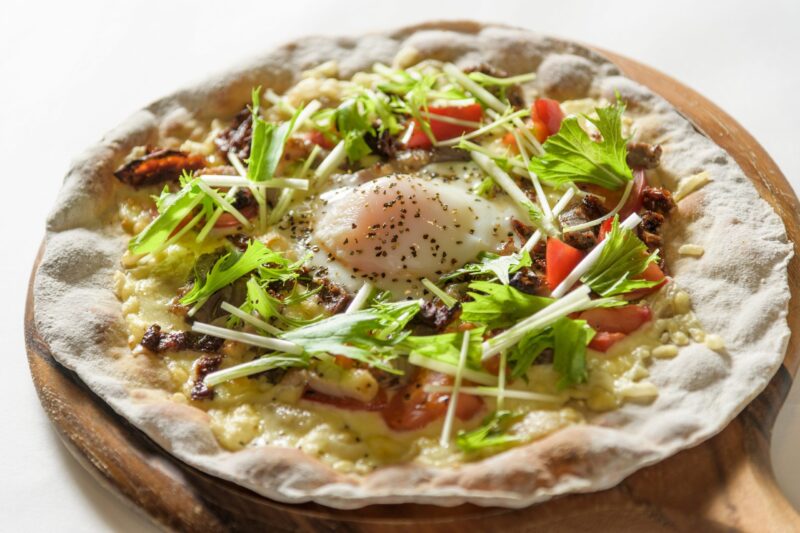 From the official website of Akakura Kanko Resort Ski Resort
This season, the former Primos restaurant in front of the Sky Cable Terminal has been renovated and the Bakery & table Akakura Kanko Hotel has opened.In addition to crispy pizzas made with homemade soy milk, beef stew, gratin, and pasta, hotel-made sandwiches and breads are also available. You can enjoy a different lunch time than at other ski resorts.
The video shows the 2019-2020 Akakura Kanko Resort Ski Area.
Data



■Address:216 Tagiri, Myoko City, Niigata Prefecture
■Business Period:December 18, 2021 (Saturday) – May 5, 2022 (Thursday, holiday)
■Business Hours:8:30 – 16:30 (subject to change)
■Usage fee (lift ticket):Resort 1 day pass  Adults 4,800 yen, Junior high school students and seniors (over 60 years old) 4,000 yen, Child (12 years old or younger, elementary school student) 3,500 yen,  Persons with disabilities 3,500 yen/ Resort Half Day Pass(Morning ticket 8:30am – 1:00pm,  Afternoon ticket 11:30am~CLOSE)Adults 3,300 yen, Junior high school students and seniors: 2,600 yen, Child (12 years old or younger, elementary school student) 2,300 yen, Persons with disabilities 2,300 yen. Two-day and three-day resort passes, one-time lift passes, and one-time sky cable passes are also available.
※Discount for the physically challenged is available for the person and one accompanying person upon presentation of their ID card.
■Rental Fees:Ski and board set Adult 1 day 4,000 yen / Jr Ski and Board Set Kids – Juniors 1 day 3,000 yen. Various rentals are also available.
■Resort Family Pack Fee
・1 adult + 1 child 6,200 yen
・2 adult + 1 child 9,900 yen
・Add 1 child to the above 2,500 yen
Ski Children's Day Special
■Contents:Free lift
■Target:Elementary school students and below
■Date of implementation:3rd Sunday of December to March
Akakura Kanko Resort Ski Resort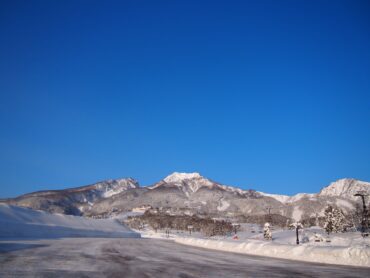 Address: 216 Tagiri, Myoko City, Niigata Prefecture
Tel: 0255-87-2503
Access: <Car>About 8 minutes from the Myoko Kogen IC on the Joshinetsu Expressway.
URL: https://akr-ski.com/