Please visit Naoetsu, the town of railroads!
Naoetsu D51 Rail Park, a facility of the Echigo Tokimeki Railway where visitors can experience riding on a steam locomotive, will open for business on Saturday, March 19, after the winter break. Part of the facility has been renovated to make it safer and more enjoyable for parents and children.
The D51 Rail Park opened last April in Naoetsu, Joetsu City, Niigata Prefecture. In an effort to promote Niigata Prefecture as the birthplace of railroads, the Echigo Tokimeki Railway utilized the turntable and fan-shaped depot from the JR era that remain at the Naoetsu Operation Center. In the first year, the event operated for about 100 days, including weekends, holidays, and children's summer vacation, and attracted 12,000 visitors, even with the Corona Disaster. Of these, 70% were parents and children, and one-third were from the local Joetsu area (Joetsu, Myoko, and Itoigawa).
Park Director Haruta said, "At first, our staff expected that many of the visitors would be railroad enthusiasts. In reality, however, many were young parents in their 30s to 40s and families with small children. We are very pleased with the response. We need to adapt our product lineup to this trend. We hope that more customers will enjoy the event this year.
During the winter closure, renewal work was undertaken to ensure safe and secure access for parents and children. First, the inside of the fan-shaped vault, which had been poorly footholded due to gravel and other obstacles, was leveled with asphalt.


In addition, the former JNR Express-colored Series 413 train car that used to house the merchandise store will be replaced by a rest area. The merchandise store has been moved to a container in the fan-shaped depot, and a kids' space has been set up to make shopping easier.


Director Haruta set the target for next season's visitors at 13,200, an increase of 10%, and said, "Although we can't make a lot of money from a profit standpoint, we hope to contribute to the local community by having visitors come to Joetsu and learn about it, which will bring money to the area.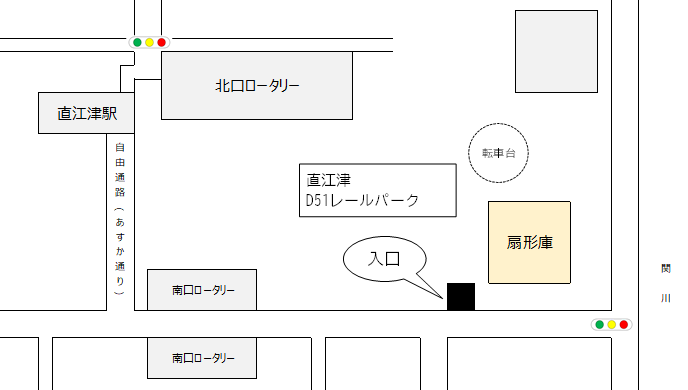 Naoetsu D51 Rail Park will be open on Saturdays, Sundays, and holidays from this week 19 to early December. General admission is 1000 yen for adults and 700 yen for children.
Naoetsu D51 Rail Park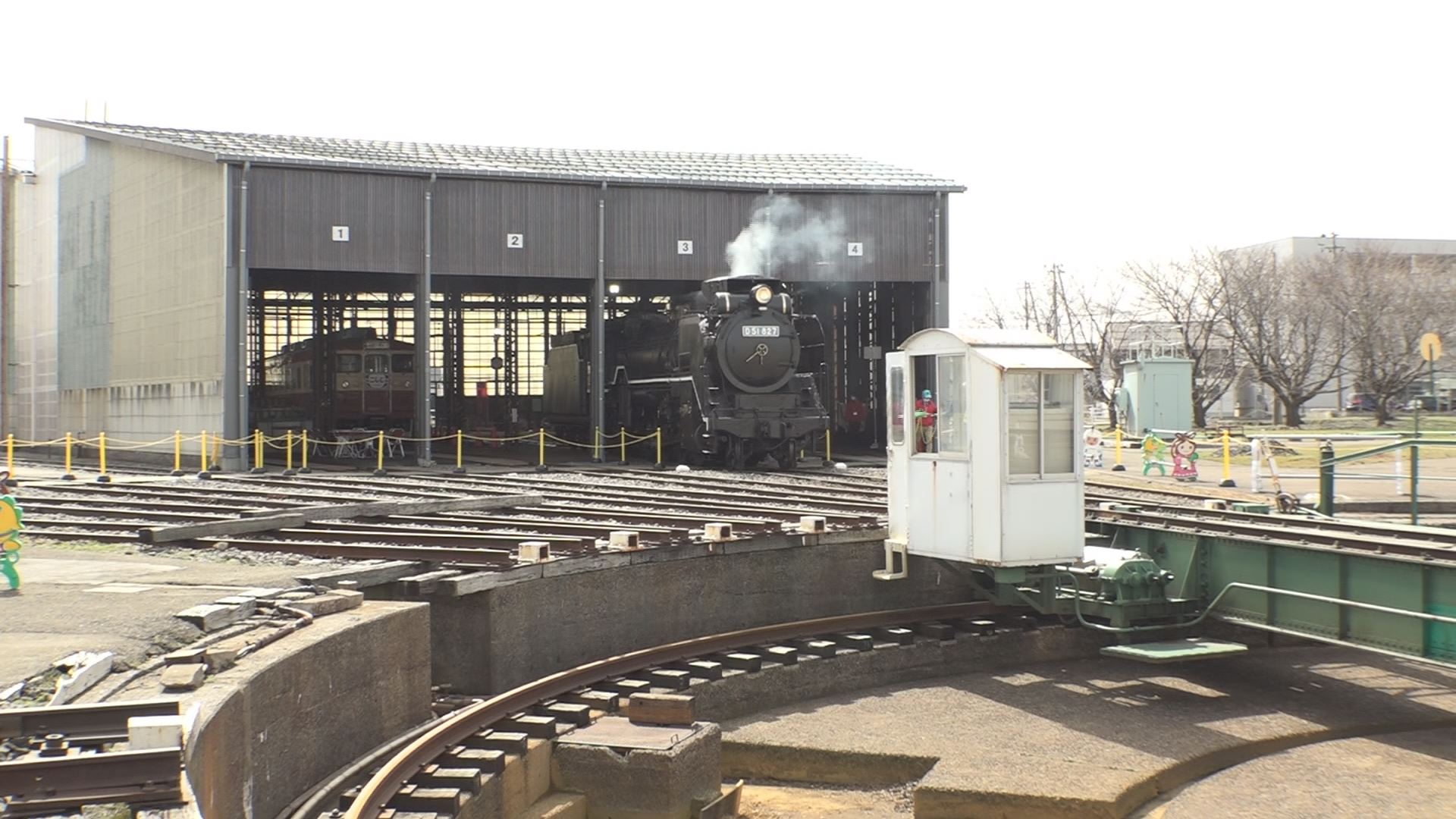 *There is no dedicated parking lot.
Address: 1-15 Azumacho, Joetsu City, Niigata Prefecture
Tel: 025-543-7889(weekdays from 8:30 a.m. to 5:30 p.m.)
Access: 3 minutes walk from South Exit of Naoetsu Station, Echigo Tokimeki Railway
URL: https://www.naoetsu-d51-railpark.com/index.html
関連記事
■鉄道のまち直江津に希望のシンボル!D51形蒸気機関車 到着
■鉄道レールパーク「直江津D51レールパーク」4月29日にオープン