A well-kept secret cafe where you can enjoy the scenery of the changing seasons!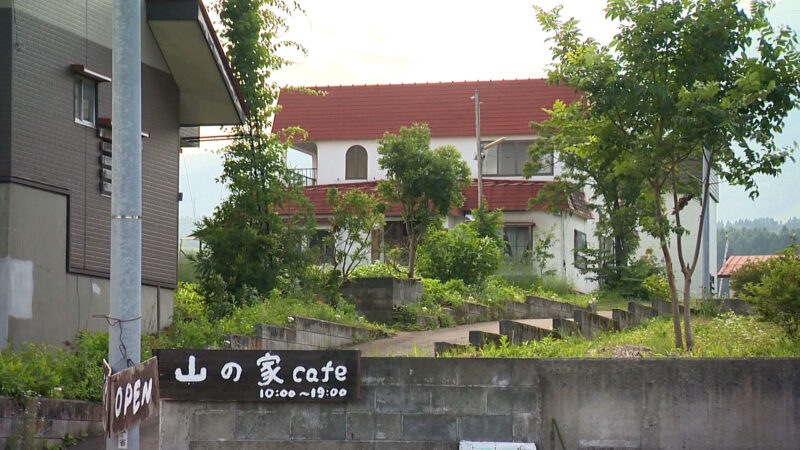 "Yamanoie Cafe" in Sekigawa, Myoko City, Niigata Prefecture.  The landmarks to look out for are the signboard along the road and the red-roofed house.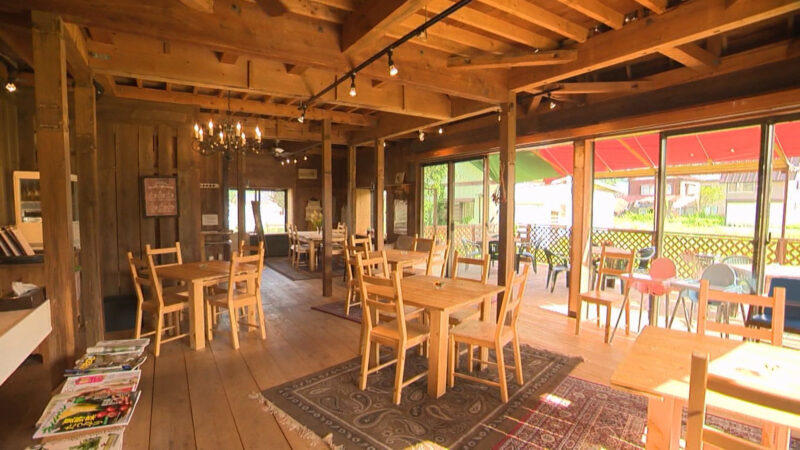 This is a cafe created from a 30 year old house that the owner renovated himself.  The interior of the store, which has the feel of a cafe in Tokyo, has a stylish, log house appearance and is very spacious.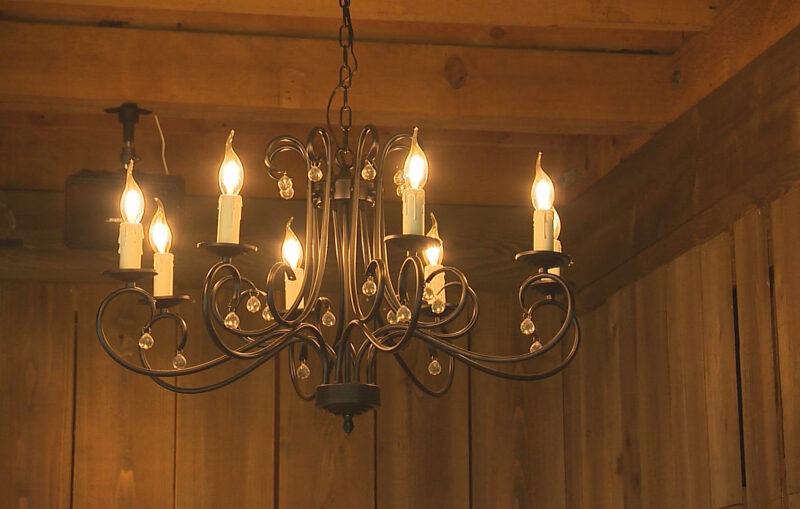 The interior is simple, with attractive beams complemented by the black chandelier, creating a wonderful atmosphere.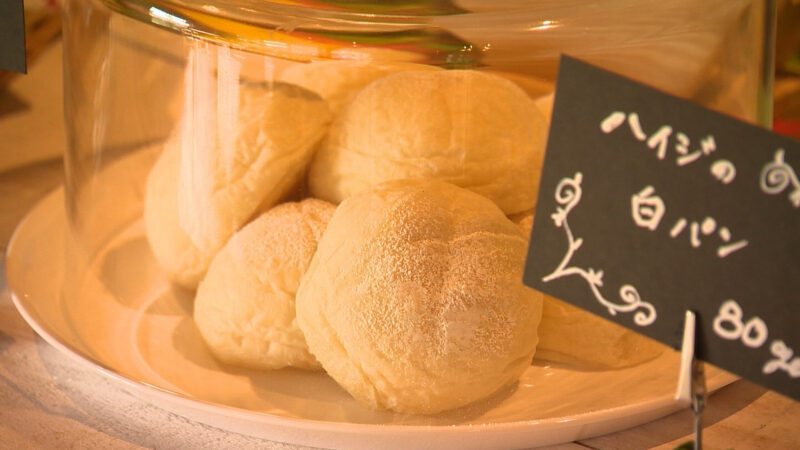 At Yamanoie Cafe, you can enjoy freshly picked vegetables cultivated on the premises, homemade dishes using plenty of seasonal ingredients, and freshly baked bread and sweets.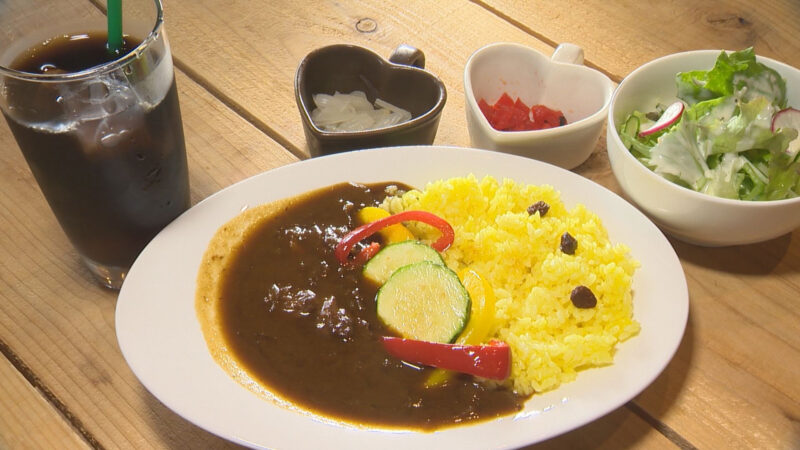 Yamanoie special beef tendon curry 850 yen (tax included)
* The dish in the photo is 1,000 yen with salad and a drink.
A curry that we are proud of that we have perfected after much careful effort.  Blended with several flavors, it is spicy and rich, and is a favorite with all ages.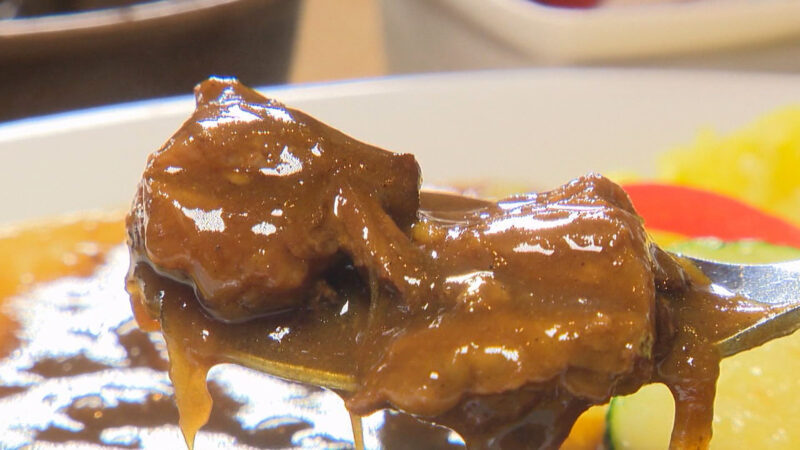 Collagen-rich beef tendon is simmered for a long time until it becomes soft.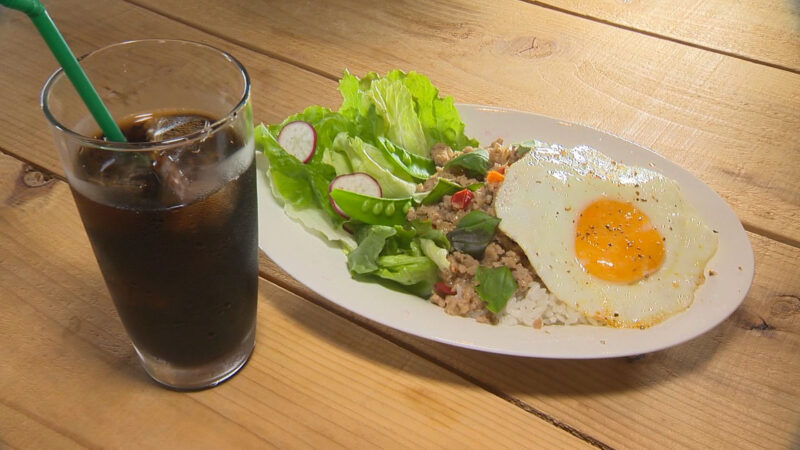 Gapao rice with drink 1,000 yen (tax included)
This Gapao rice is also recommended.  Thai-style pork, stir-fried with basil and fried egg on top of the rice.  Stir-fried sweet and sour minced meat goes great with rice!  We do not use coriander, which has a strong scent, so it is safe for people who don't like this herb.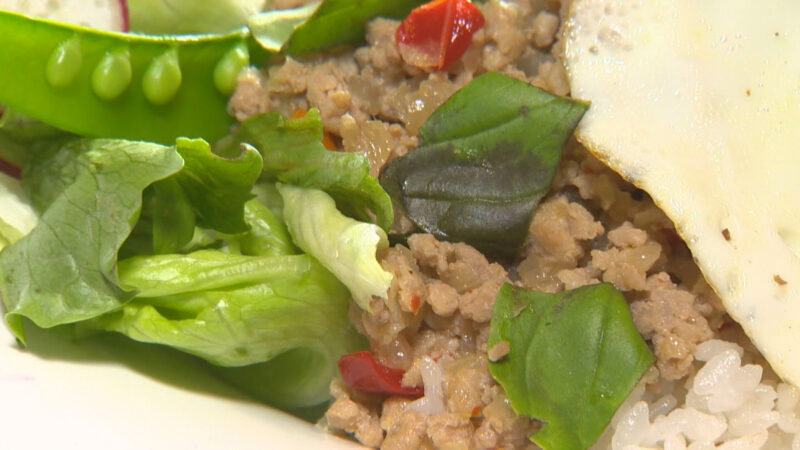 When you mix everything and then eat, it is the finest marriage of each ingredient!  For garnish, vegetables grown in-house are used.  You can enjoy freshly picked vegetables.
And here is what you want to enjoy for dessert and tea time after meals!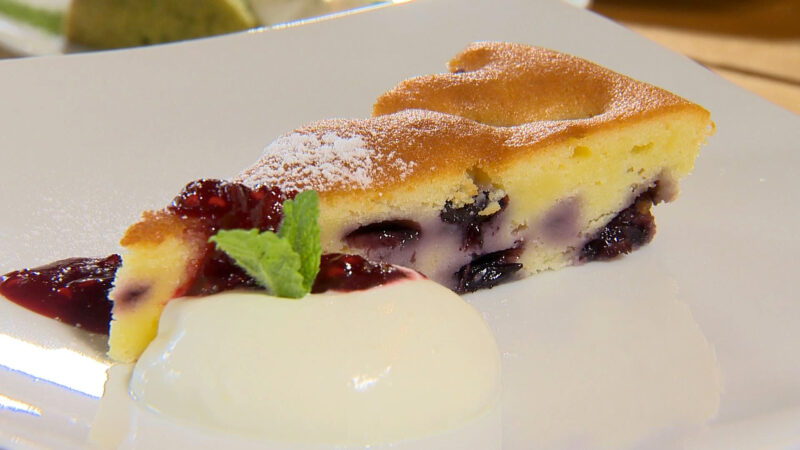 Cake: From 350 yen (tax included)
* Limited quantity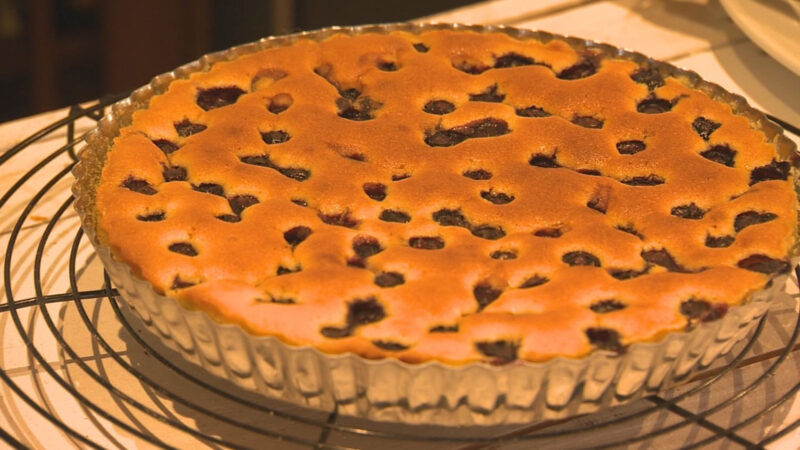 In addition to the standard cheesecake and chiffon cake, there are also handmade cakes using seasonal fruits, and you can enjoy the moderate sweetness and firm texture of each cake.  "Apple pie with ice cream on top" (800 yen) and "Strawberry sponge cake (limited quantity)" (800 yen) are also popular sweets.
There are many people here who enjoy a conversation while having tea after a meal.  In addition, the cafe provides free Wi-Fi, so some people can feel free to work or study in a relaxing space.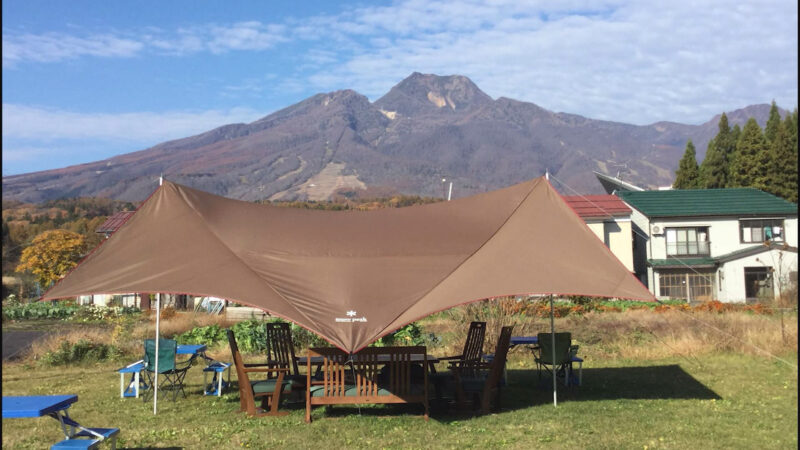 The backyard of the cafe is a spectacular spot overlooking Mt. Myoko.  From the wood terrace and garden, you can enjoy the scenery through the seasons.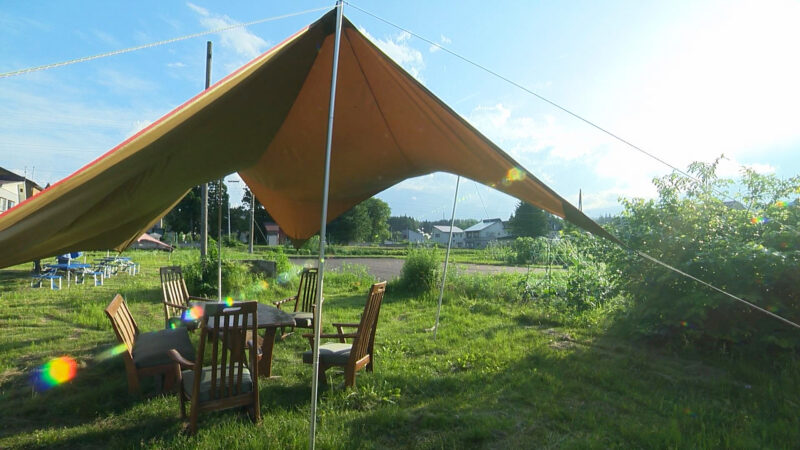 Tarps, tables and chairs are available, so that you can have a barbecue without having to provide any of your own materials, if you make a reservation in advance.  It is also recommended to enjoy a meal outside with your family and friends.  We have several plans such as a girls' day out option (4 people or more, 4000 yen per person).
In addition, we also have an extensive take-out menu.  For more information about take-out, please check out the  Joetsu Myoko Town Information. While you're there, please also check out "Yama no Ie Cafe" Green Curry ♪!
Why don't you spend a relaxing time away from the hustle and bustle of everyday life in a fashionable cafe surrounded by mountains?
Yamanoie Cafe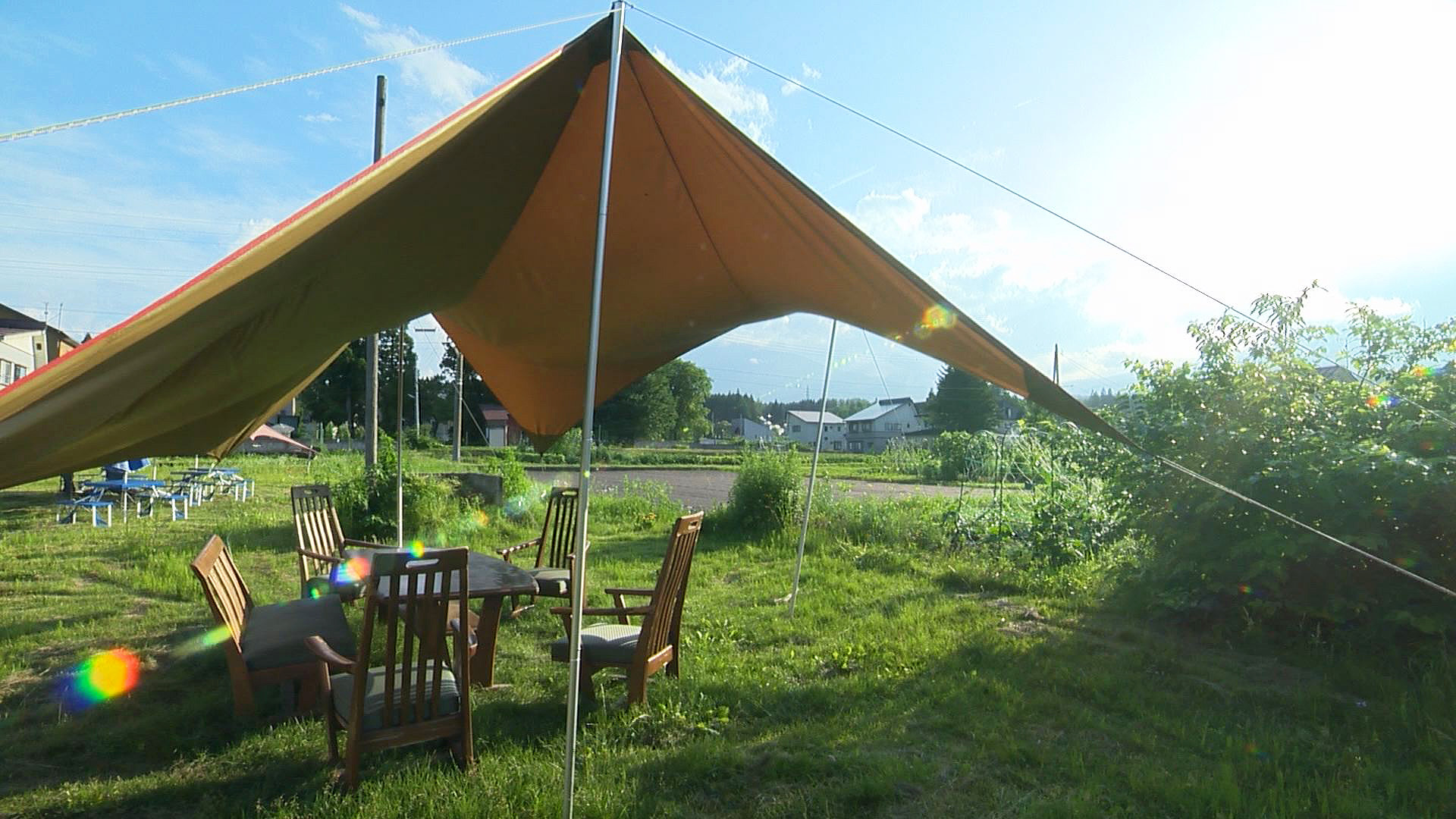 Business hours 10: 00-19: 00
Address: 1528-2 Sekigawa, Myoko City, Niigata Prefecture
Tel: 0255-78-7432
Access: <Car> About 5 minutes from Joshinetsu Expressway Myoko Kogen IC