Happy yellow Devil stinger!
At the Tachibana Museum "Umigatari" in Joetsu City, Niigata Prefecture, a rare golden "Devil stinger" is on display from Tuesday, 27th of this month.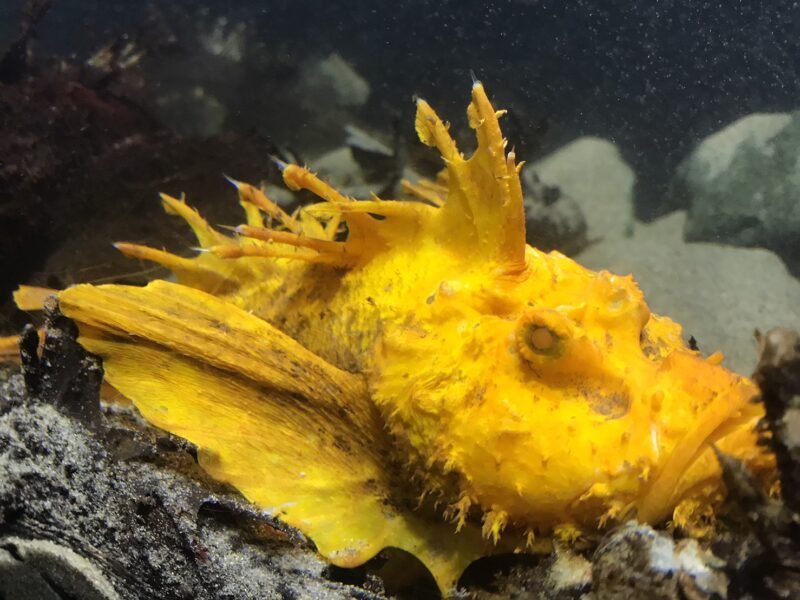 Golden "Devil stinger" 25 cm long
This is the golden "Devil stinger" on display. A person from the local Arimagawa fishing port captured it and contacted Umigatari.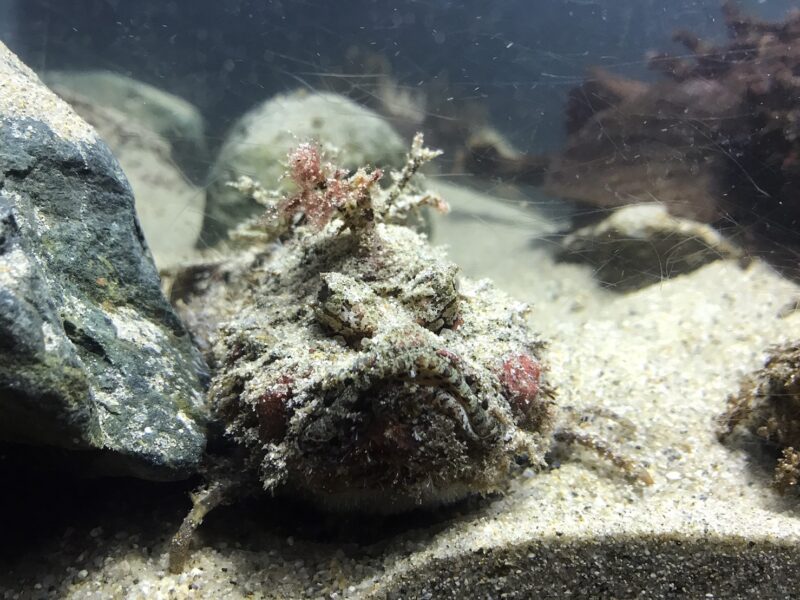 Devil stinger lives in the sandy mud bottom, which is shallower than 200 m in depth. It is a fish that is often seen in the waters near Joetsu, and its normal body color is brown because it mimics a reef. This individual is thought to have turned yellow (yellow variety) due to a mutation in a gene, such as albino (white variety), which causes the whole body to become white, but the detailed cause is unknown.
This is the first time that a golden individual has been exhibited because of its humor.
The person in charge said, "Devil stinger has grown up overcoming various hardships while it is difficult to survive because it is a color that is easily found by foreign enemies in the natural world. Please take a look at the extremely rare and beautifully colored figure."
Devil stinger is exhibited in the aquarium on the 2nd floor of "Umigatari"
Joetsu Aquarium Museum Umigatari