Let's support the local treasure!
A supporters club "Ganbare! Hayashi-kun" has been established to maintain and preserve the old folk house "Hayashi Tominaga Residence" in Sanwa-Ward, which is a cultural property of Joetsu City, Niigata Prefecture.
The supporters club "Ganbare! Hayashi-kun" was launched by 15 volunteers from the Kanda area, where Hayashi Tominaga's residence is located. Launched on the 1st of this month, we are currently recruiting members.
Of these, Hayashi Tominaga's residence was built 138 years ago by a branch of the Tominaga family, which was a shoya in Kanda, Sanwaku-Ward, by purchasing land from the Takada domain, and is now a designated cultural property of Joetsu City. It is specified in. The hearth and kamado remain almost as they were at the time of construction, and there are many treasures in the tatami room where you can feel the times, such as the books of celebrities and the golden folding screens of the Edo period.
In addition to the Suikinkutsu, you can enjoy the fresh greenery and autumn leaves in the garden where the moss spreads, with the mountains of the yoke as a backdrop.
There has been a preservation society for the mansion, but it was disbanded in March of this year due to the aging of the population and the decrease in membership. Under such circumstances, the new supporters club will gather a wider range of supporters and expand the circle of activities.
At Hayashi Tominaga's residence, a cafe (CAFE HAYASHI) is open every Friday, Saturday, and Sunday, so Mr. Kanaya, the representative, wants you to feel free to look at the building and know its value.
"We have to maintain it for 100 years and 200 years, but we can't do it alone. We hope that young people will join us and preserve this building," he said.
The main activities of "Ganbare! Hayashi-kun" are to clean the mansion, guide public events, and enclose the garden trees in winter.
Support money starts from 1,000 yen for individuals and 10,000 yen for corporations. As a privilege, you can get a service ticket for cafe sweets and drinks.
"Hayashi Tominaga Residence Supporters Club Do your best! Hayashi-kun"
■ Inquiries: Secretariat 025-532-2602
​​
Hayashi Tominaga Residence (Photo: May 2017)
Hayashi Tominaga Residence CAFE HAYASHI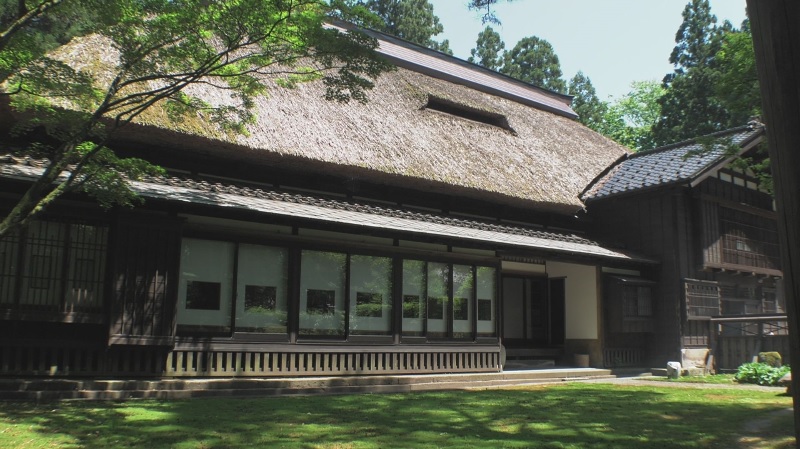 CAFE HAYASHI 金・土・日曜日のみ営業 午前10時~午後5時まで
Address: 2245-24 Kanda, Sanwaku-ku, Joetsu-shi, Niigata 942-0265
Tel: 025-532-2602
Access: <Car> About 30 minutes from Joetsu Myoko Station on the Hokuriku Shinkansen
URL: https://cafe-hayashi.com/