Do you know the spicy condiment "Kanzuri"?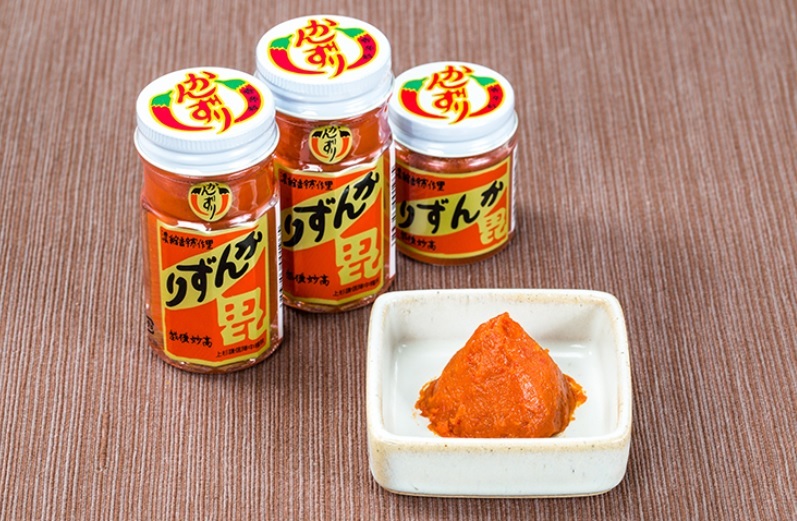 January 20th is said to be the coldest day of the year in the East Asian lunar calendar.   This marks the beginning of Myoko City's winter tradition of spreading chili peppers over the snow (Yukisarashi).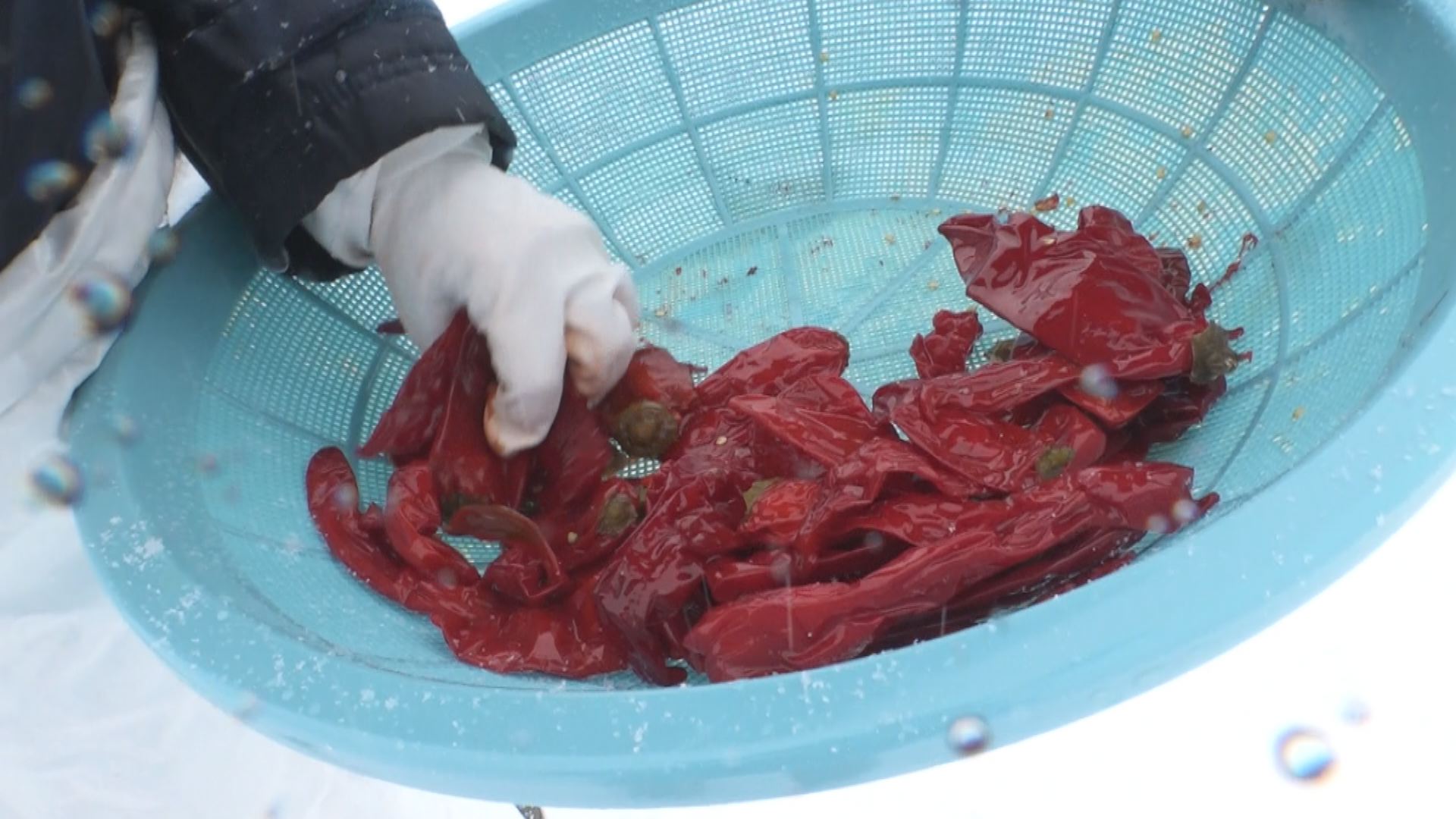 The vivid color of the peppers comes out after they are salted in autumn.  They are about 20cm long.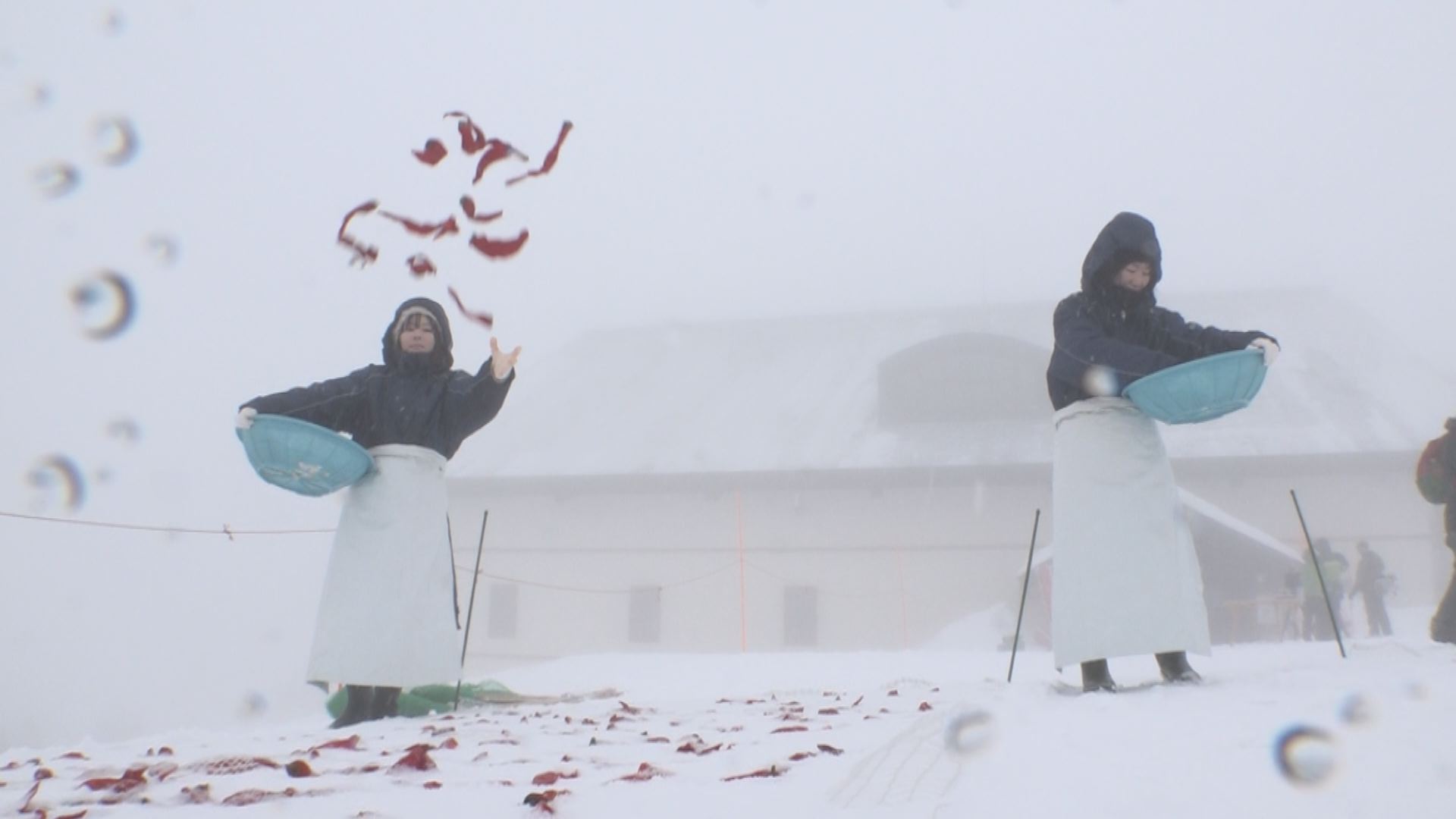 Spreading them out and exposing them to the snow removes impurities and salt from the peppers.  This stage is called "Yukisarashi" and is done every year, beginning on January 20th, by a food manufacturing company in Myoko City.  They produce the condiment "Kanzuri".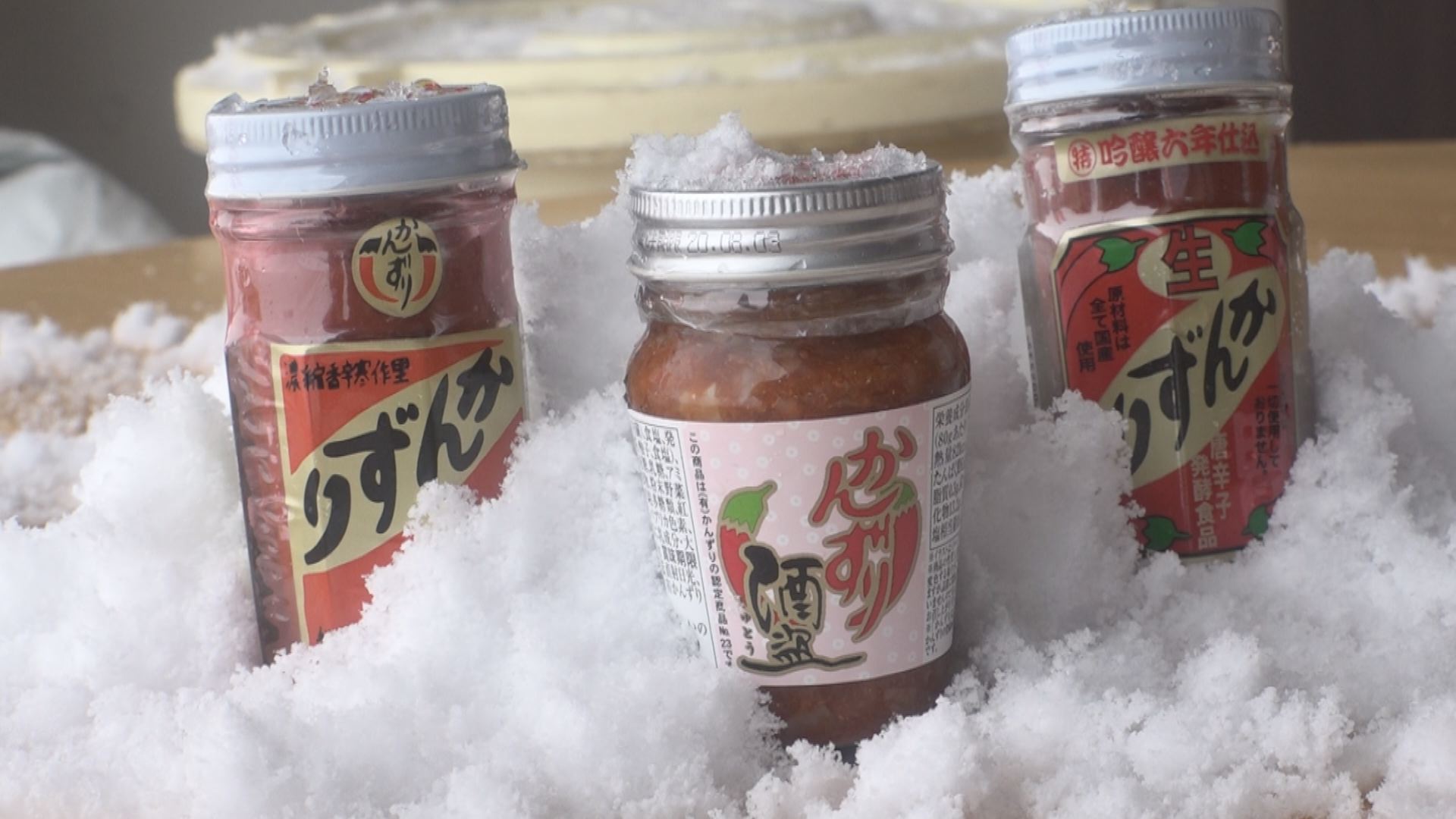 "Kanzuri" is a spicy condiment that has been loved by the locals for a long time.  It is used in a variety of dishes including miso soup, hot pot and yakitori.  Recently, Kanzuri and Kanzuri-flavored products have been featured widely in the media.
"Yukisarashi" is an essential step in producing Kanzuri.  It removes impurities and salt from the peppers, and makes the taste milder.  In addition, the texture of the chili become softer and easier to process.  The chili peppers are exposed to the snow for three or four days, then mixed with koji (malted rice) and yuzu (citrus junos fruit) and aged for at least three years.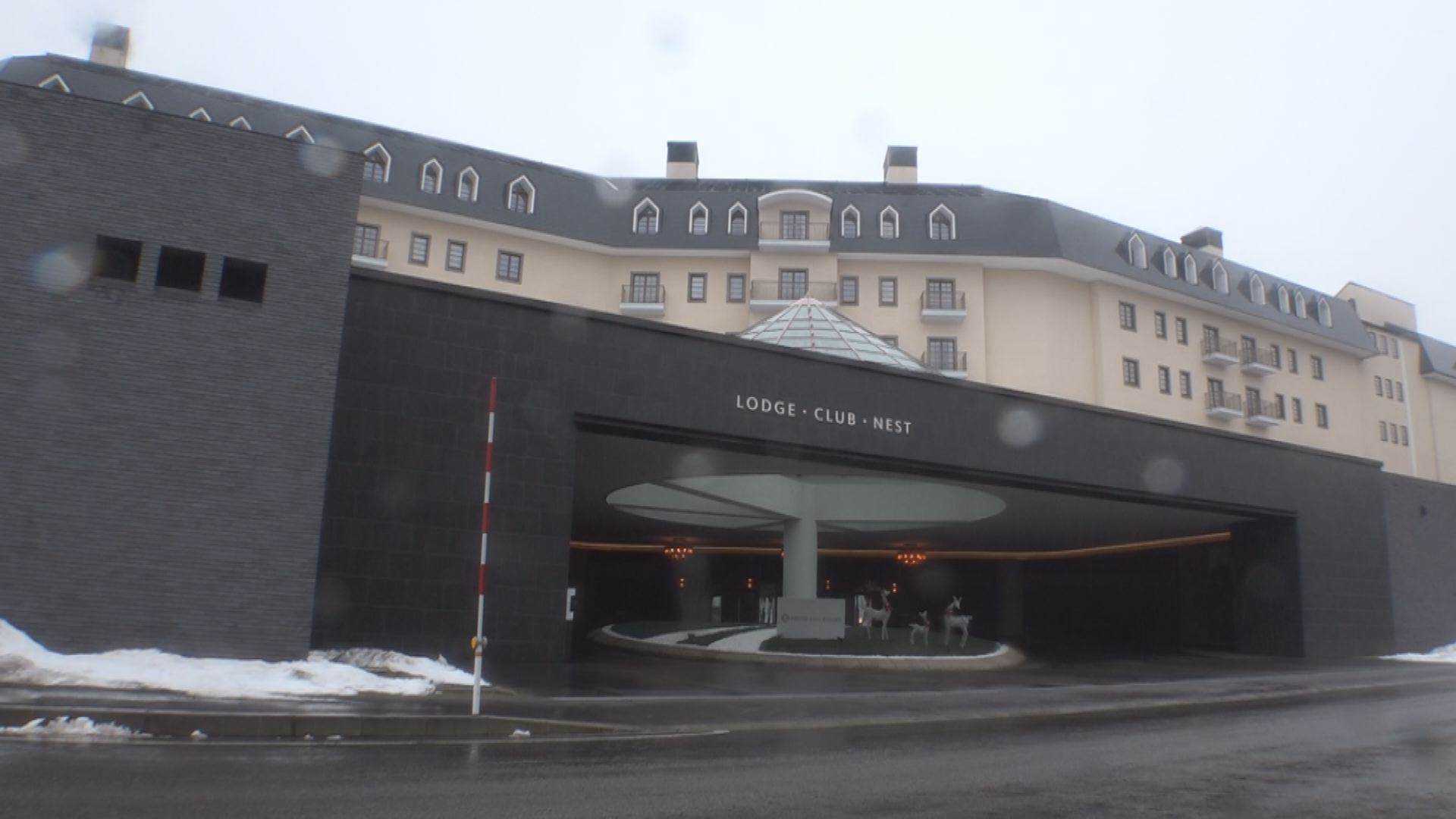 "Yukisarashi" is usually done in Nishijo, Myoko City, but since there was no snow this year, it was done at Lotte Arai Resort where it has never been done before.  It was done halfway up a ski slope at an altitude of 950m with a temperature of minus 1 degree at 11 am.  The snow quality was sufficient for the Yukisarashi process.
At this ski resort, about 400kg of chili peppers were exposed to the snow for 23 days.
We will continue to do Yukisarashi in Nishijo, Myoko City, while monitoring the snow conditions into the future.
Kanzuri
Address: 437-1 Nishijo, Myoko City, Niigata Prefecture
Tel: 0255-72-3813
Access: <Car>About 15 minutes from Hokuriku Shinkansen Joetsu Myoko Station