The secret of the addictive taste! A magical process to mellow the spiciness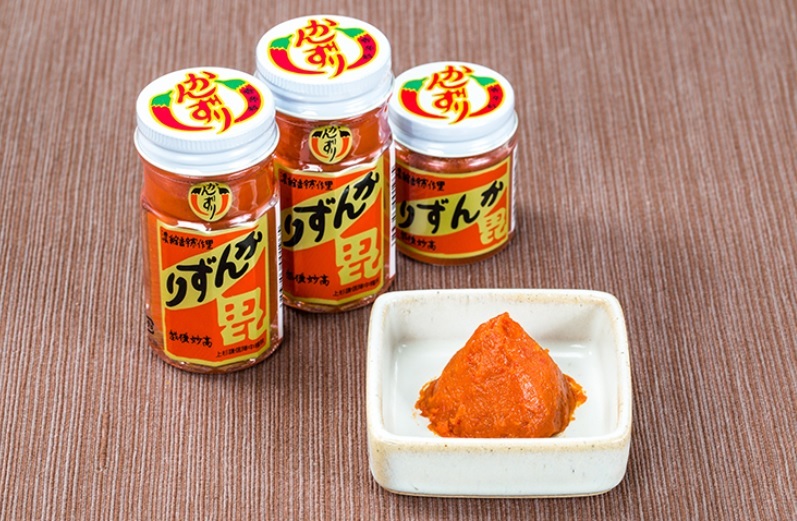 Do you know the special product "Kanzuri" of Myoko City?

"Kanzuri" is a special spicy seasoning that has been loved for a long time in Myoko City, Niigata Prefecture.It is characterized by its spicy spiciness, which is produced by fermenting and aging locally produced peppers, koji, yuzu, and salt as raw materials.The mellow taste that makes you feel the unique deep umami is widely appreciated.
Since it goes well with various dishes such as miso soup, hot pot, and yakitori, it has been featured in many media in recent years and is attracting attention from all over the country.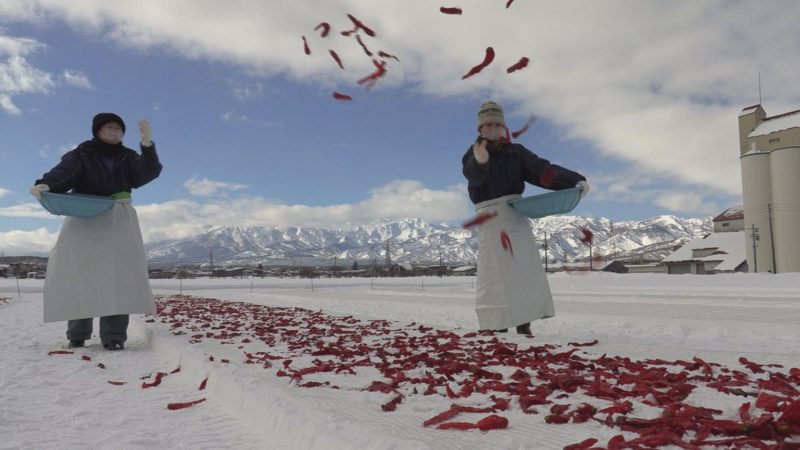 One of the indispensable process work for making such "Kanzuri" is Exposing Chili Peppers to the Snow.This year also began on January 20th (Wednesday) as a winter tradition that takes place during the "Daikan" season, which is one of the 24 solar terms that is said to be the coldest of the year.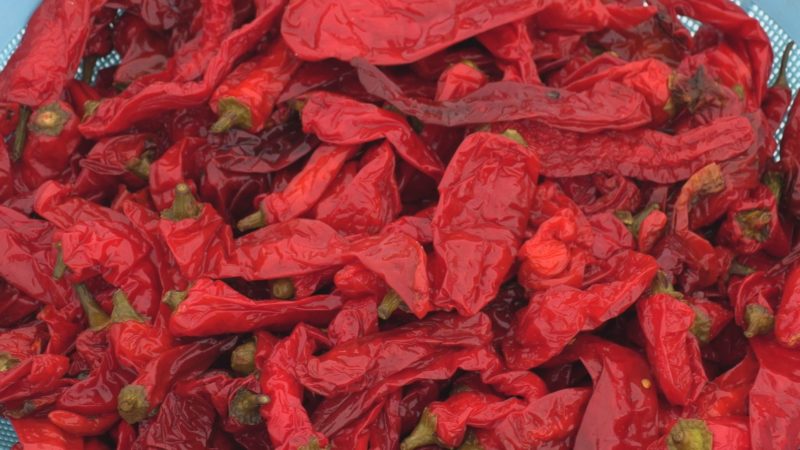 It is the peppers that are exposed to the snow.About 20 cm of salted peppers harvested in Myoko last summer are sprinkled on the snow.
By exposing it to the snow for 3 to 4 days, the bitterness and lye of the pepper will be removed and the taste will be mellow.It also softens the fibers and makes them easier to process.Peppers are exposed to snow, washed with water, mixed with kouji, yuzu and salt and aged for at least 3 years.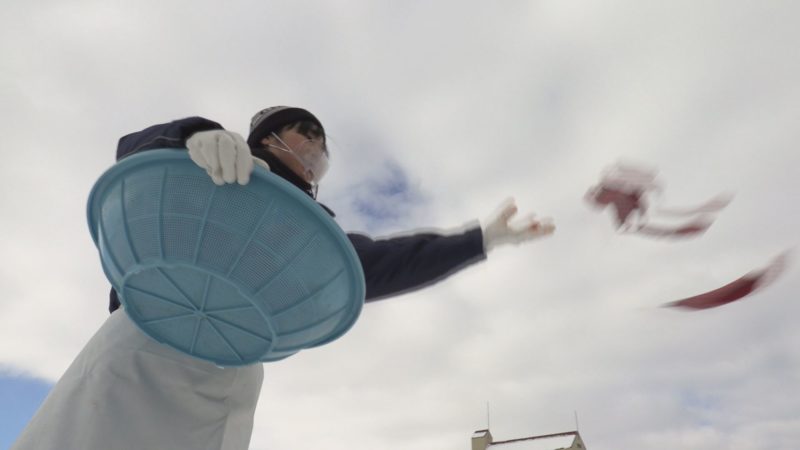 This year's Joetsu Myoko region has been hit by record heavy snow since the beginning of the year, and there is plenty of snow in the snow field near the Kanzuri head office where snow is exposed.It was sunny on the 20th and the snow was exposed.
It will be more than three years before the peppers exposed on the snow are released as Kanzuri after the aging period.
Akihito Tojo, president of Kanzuri, said, "By the time (the peppers we have sown this time) reach you as Kanzuri, we hope that the coronavirus infection will be resolved and you will be able to live with peace of mind."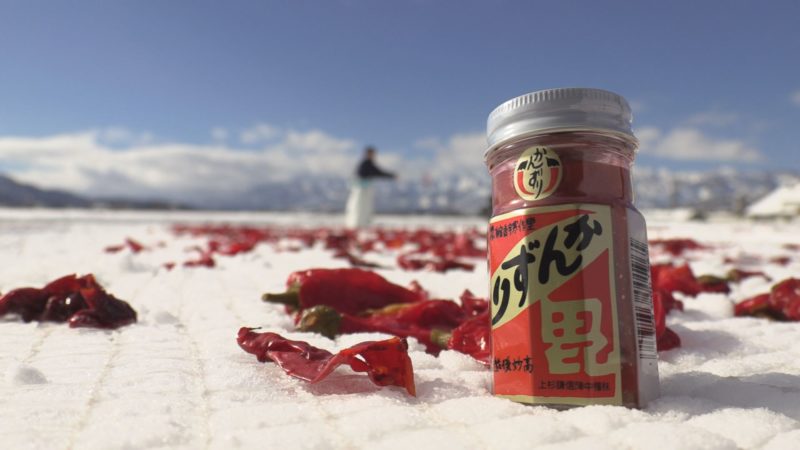 Exposing Chili Peppers to the Snow will continue until the end of February, during which 3 tons of pepper will be sown.
Taken in 2017 "Kanzuri" Exposing Chili Peppers to the Snow
Kanzuri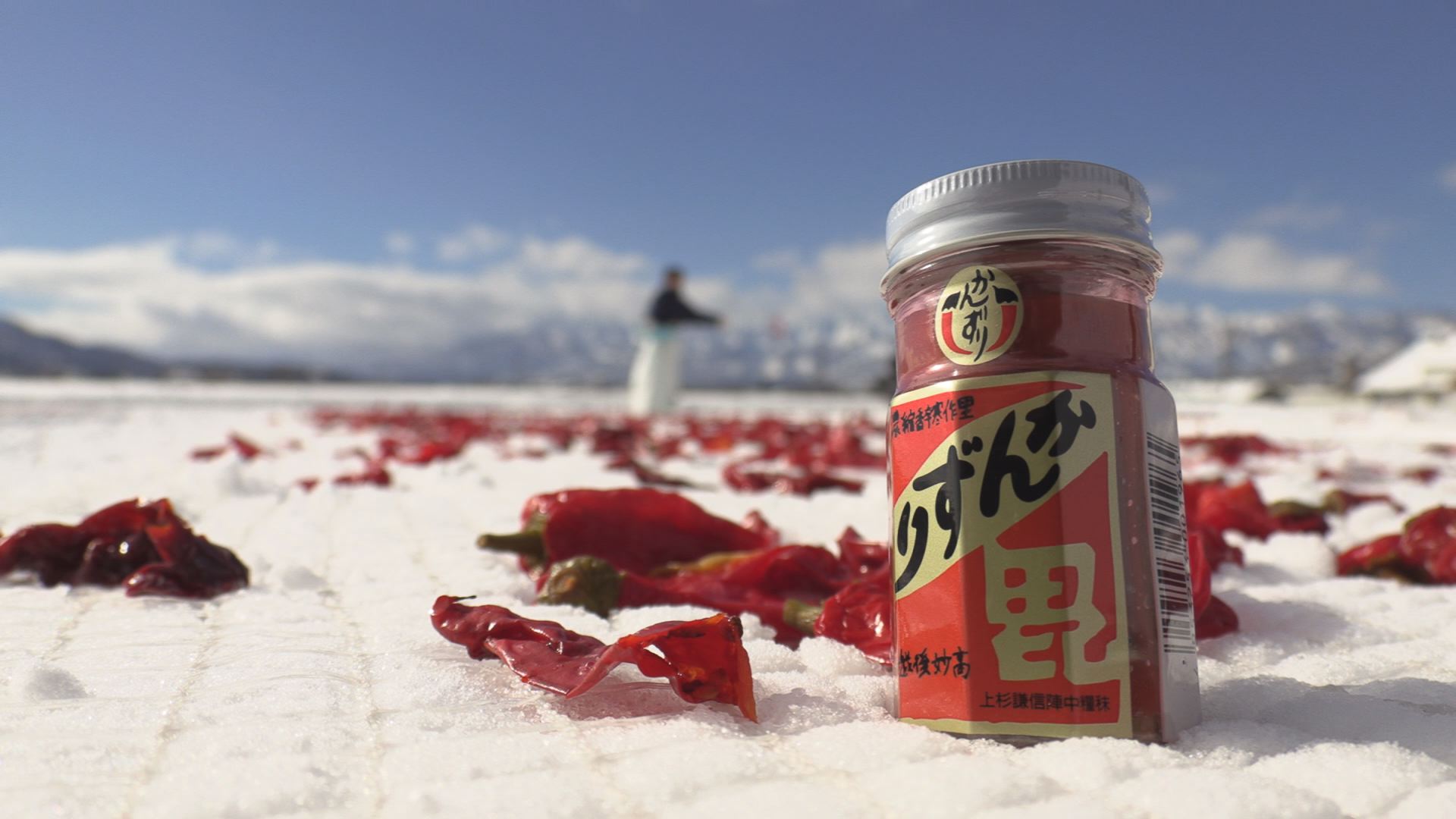 Business hours: 8: 30-17: 30/Regular holidays: Sundays and public holidays
Address: 437-1 Nishijo, Myoko City, Niigata Prefecture
Tel: 0255-72-3813
Access: <Car> About 15 minutes from Joetsu Myoko Station on the Hokuriku Shinkansen
URL: https://kanzuri.com/