A cute lucky charm for Japan's Little New Year
 "Chinkoro" is a familiar lucky charm of Koshogatsu in the snow country in January.
**Koshōgatsu means Little New Year and refers to the three-day period from the 14th to the 16th of January.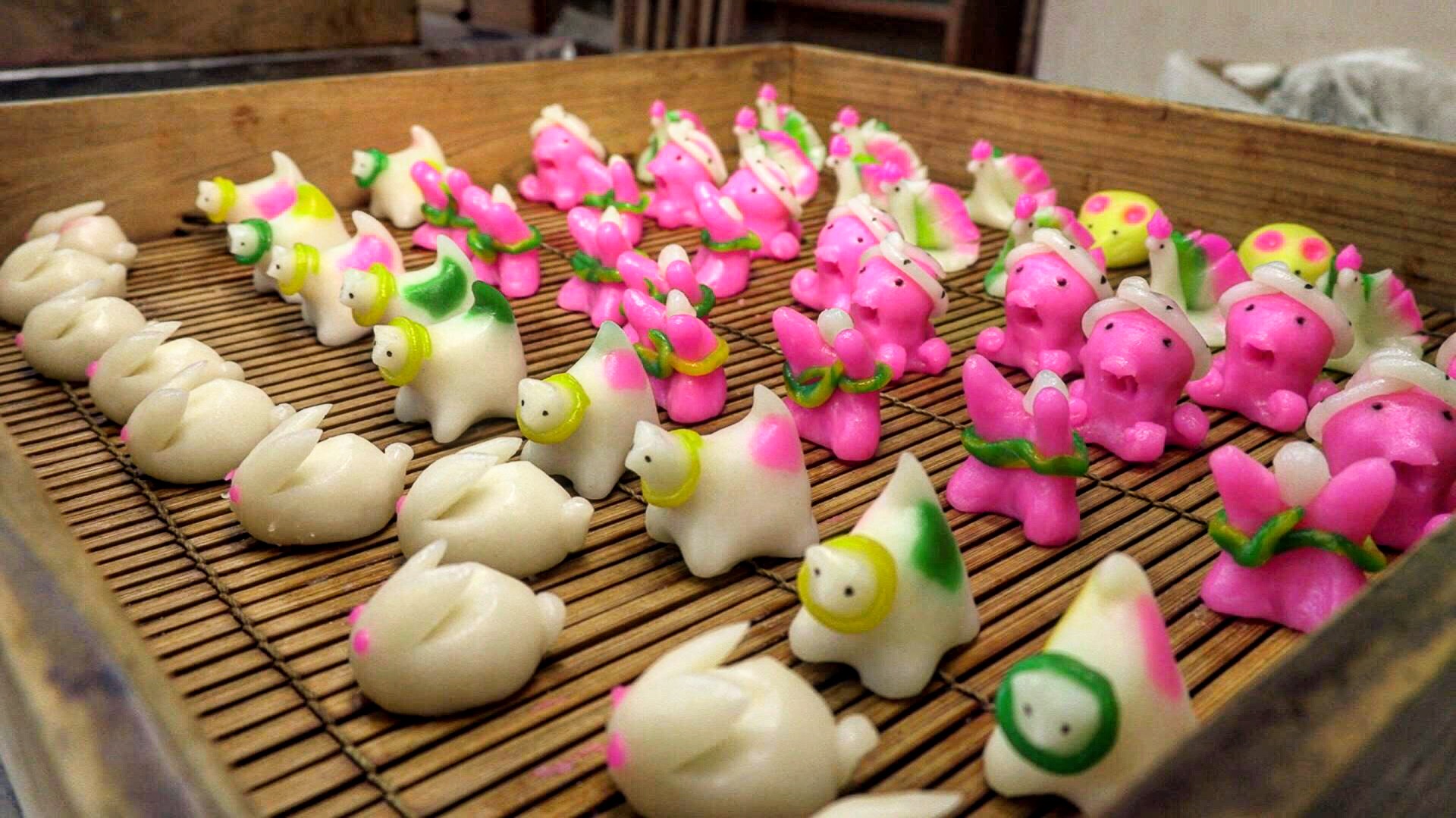 This is "Chinkoro" and it is made by Obamaya Confectionery Shop in Yoshikawa Ward, Joetsu City, Niigata.
There are six types of "Chinkoro", for example puppies, rats (the zodiac animal for this year), rabbits, and octopuses. Their size is about 3-4cm, and they are made by kneading rice flour, which is shaped and then steamed.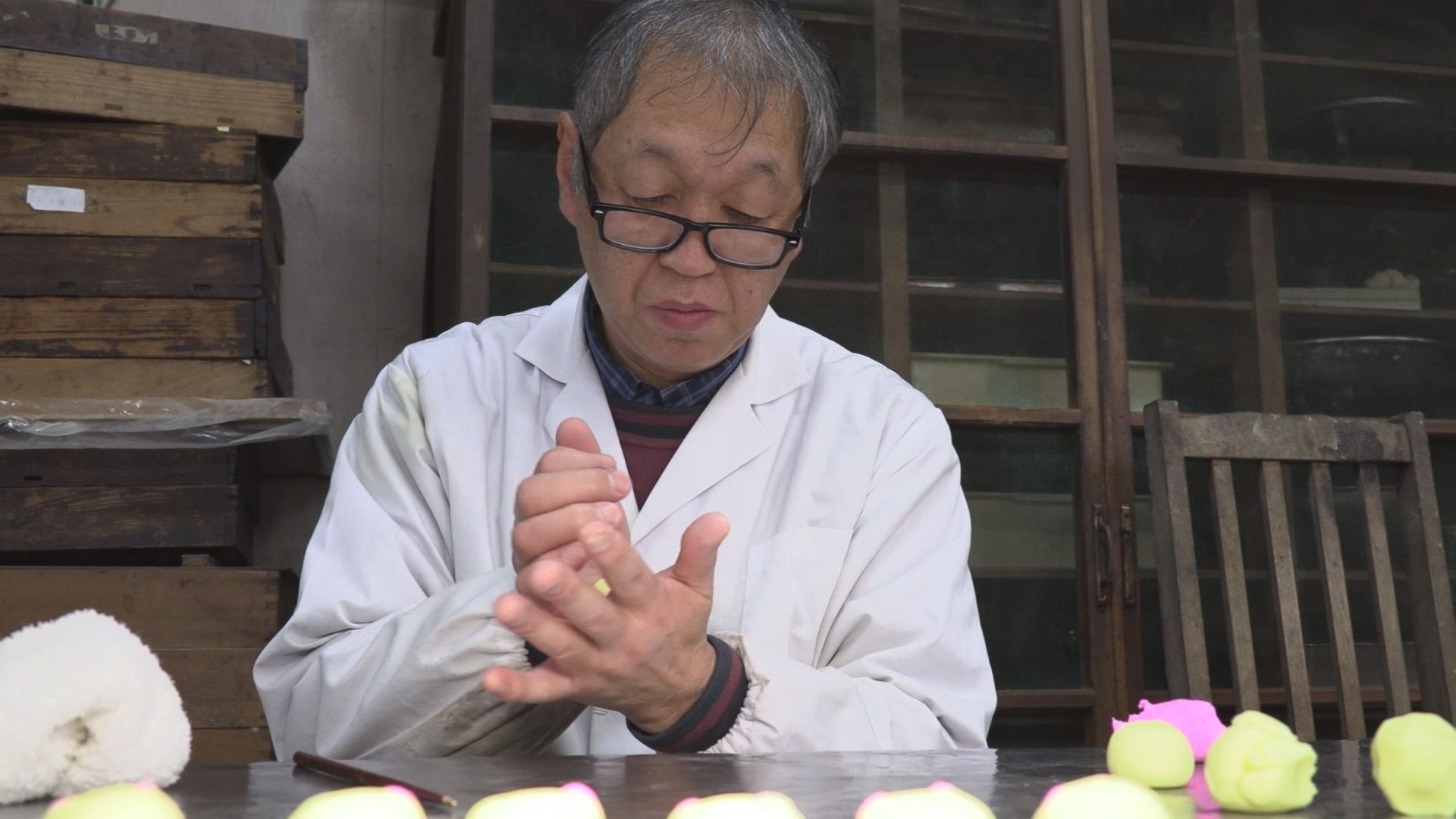 Takashi Nakamura, owner of the Obamaya confectionery shop, says, "They are handmade, so the shapes are uneven and only a limited number can be produced, but they are made from the heart."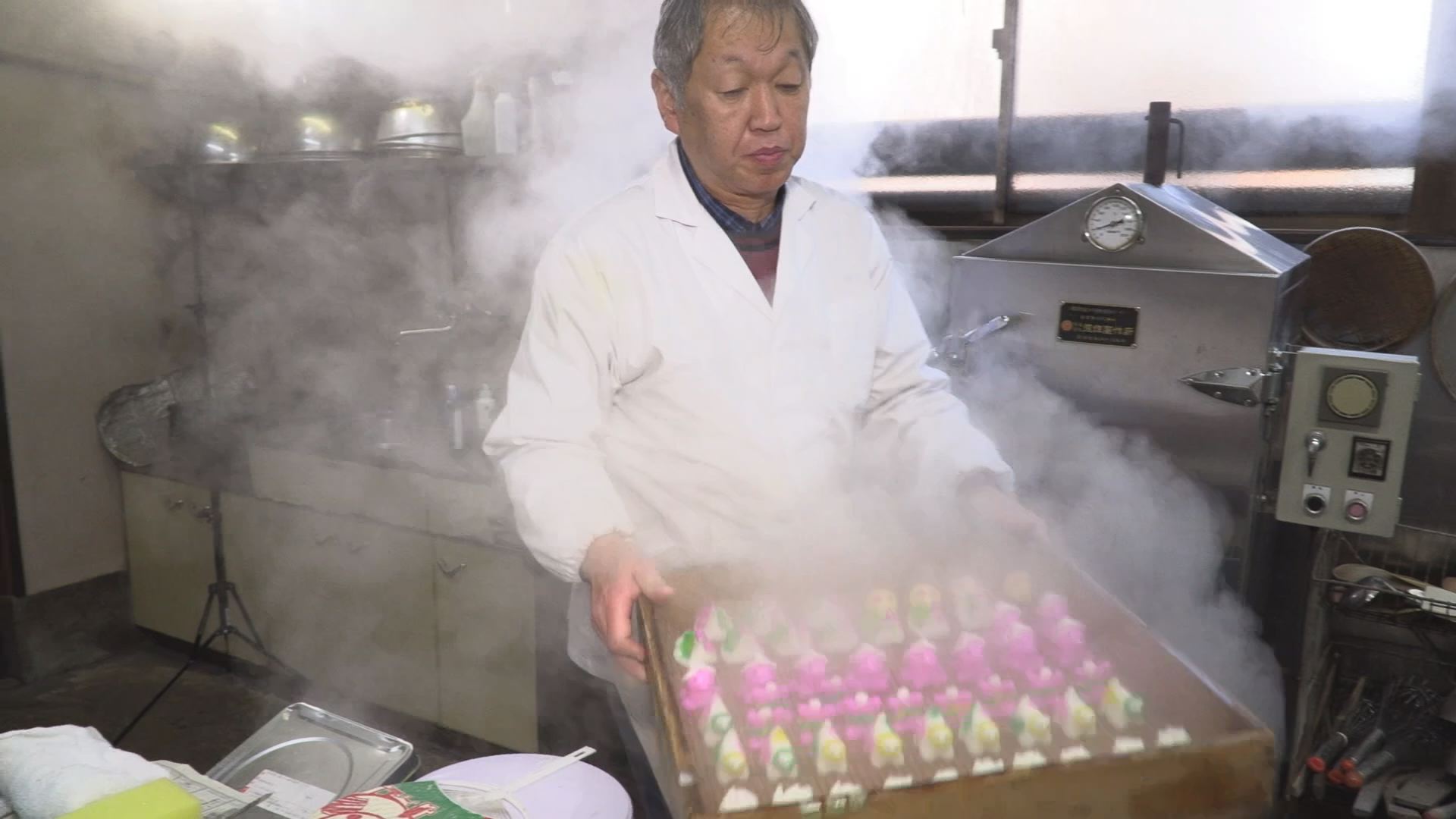 In Yoshikawa Ward, straw and bamboo crafts made by farmers were sold at the winter market (Sekkiichi) until the 1950s.  The Chinkoro were also made at that time, and sold with these crafts.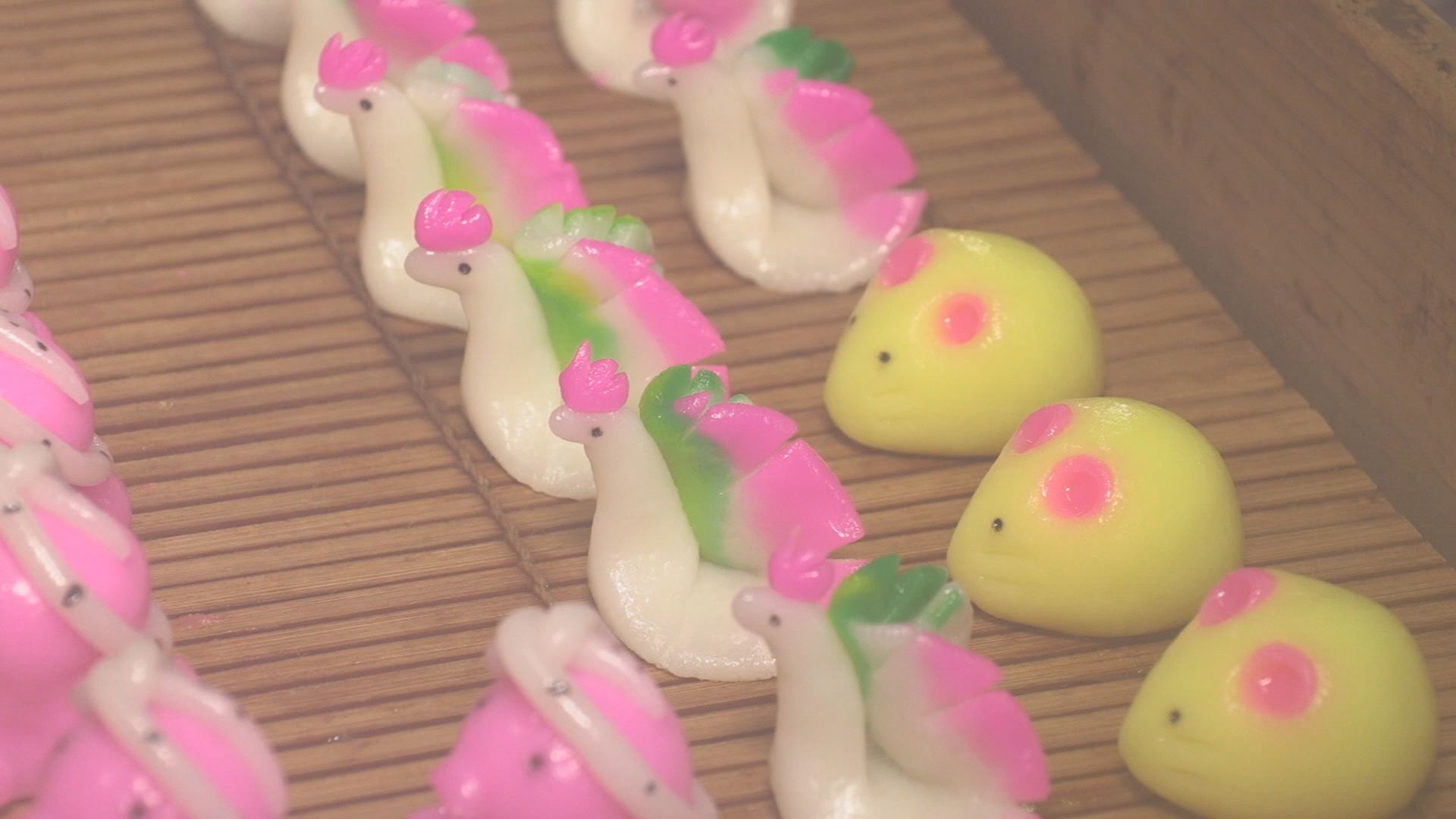 They are not only cute, but they are also displayed on household alters or in entrances. They are presented in the hope of a rich harvest and the safe delivery of a baby. It is said that happiness and a good harvest are synonymous with the Chinkoro drying and cracking.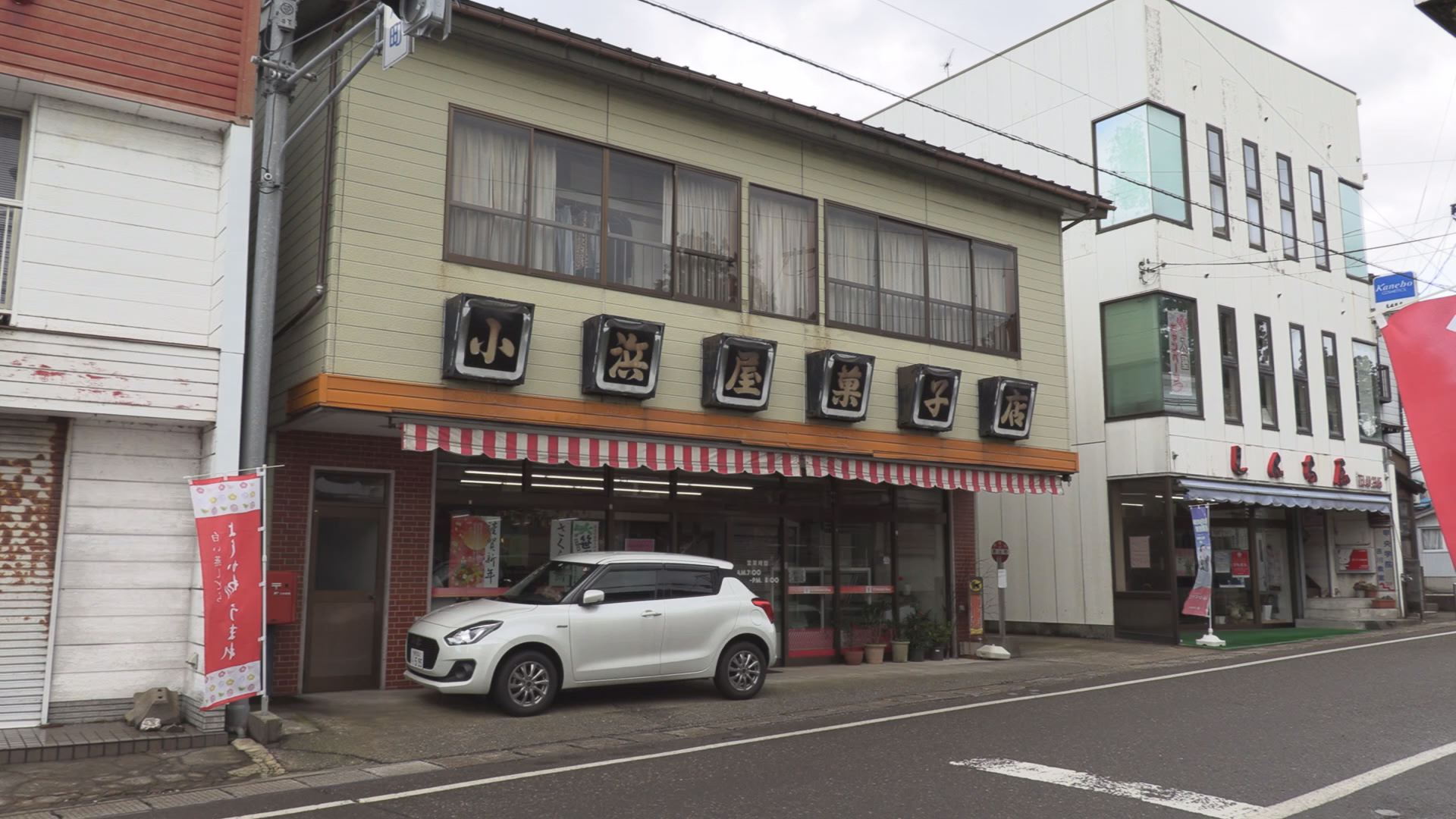 The winter market (Sekkiichi) of Yoshikawa has disappeared, and now this shop is the only place where Chinkoro can be found in this region.  However, orders are received from not only the local area but also Niigata and Nagaoka Cities.
Mr. Nakamura says, "I'm working hard to keep the traditions of Yoshikawa-Ward alive.  I would be grateful if you think my Chinkoro are cute. Please feel free to decorate and enjoy them. "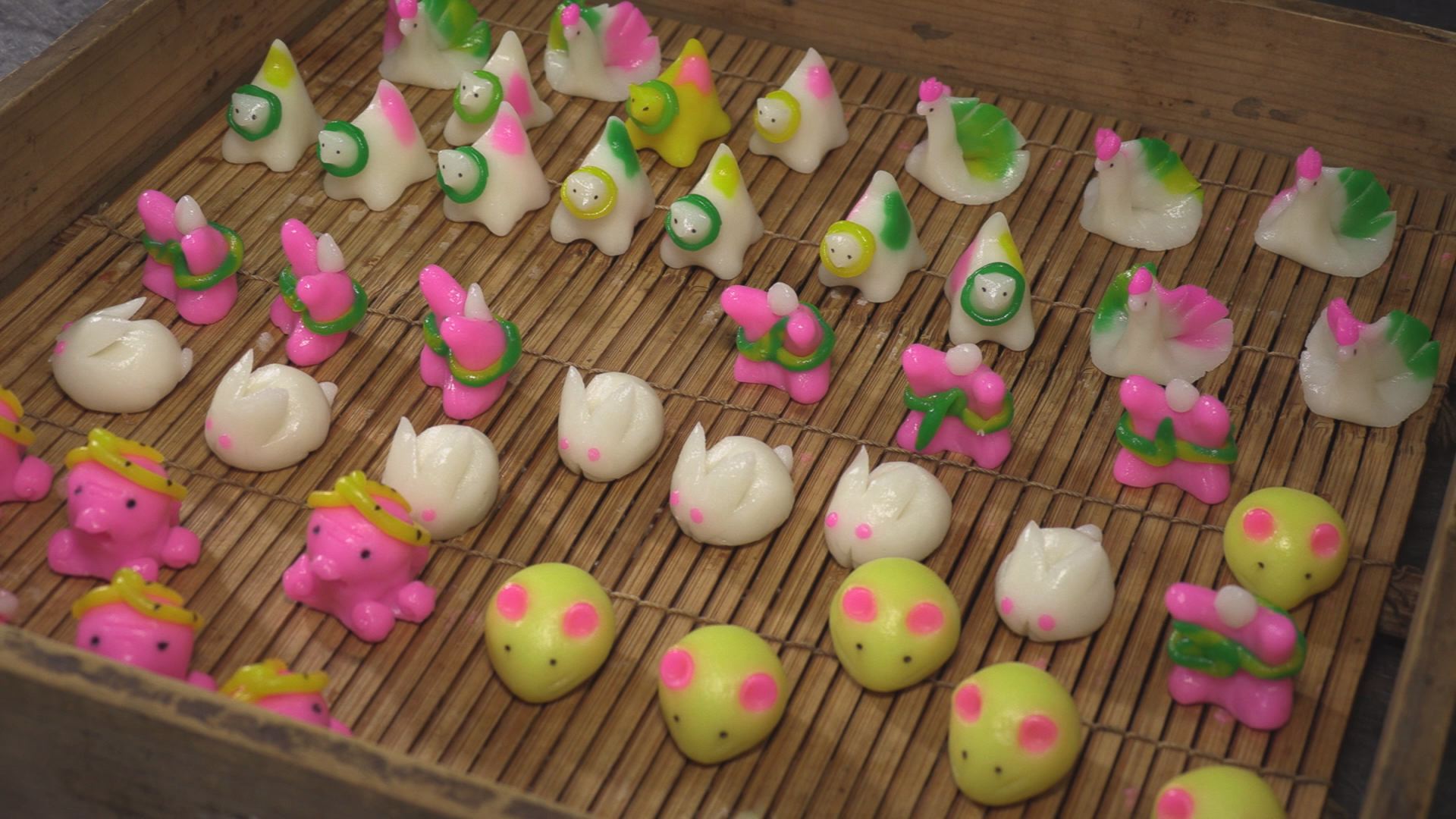 "Chinkoro" come in sets of six, and cost 1,000 yen including tax.  They are sold until the end of January, but as there is a limited amount available, you will need to pre-order them by calling the store in advance.


Chinkoro can also be found at the winter market (Sekkiichi) which is still held in Tokamachi, Niigata Prefecture.
Obamaya confectionery shop, Yoshikawa-ku, Joetsu-shi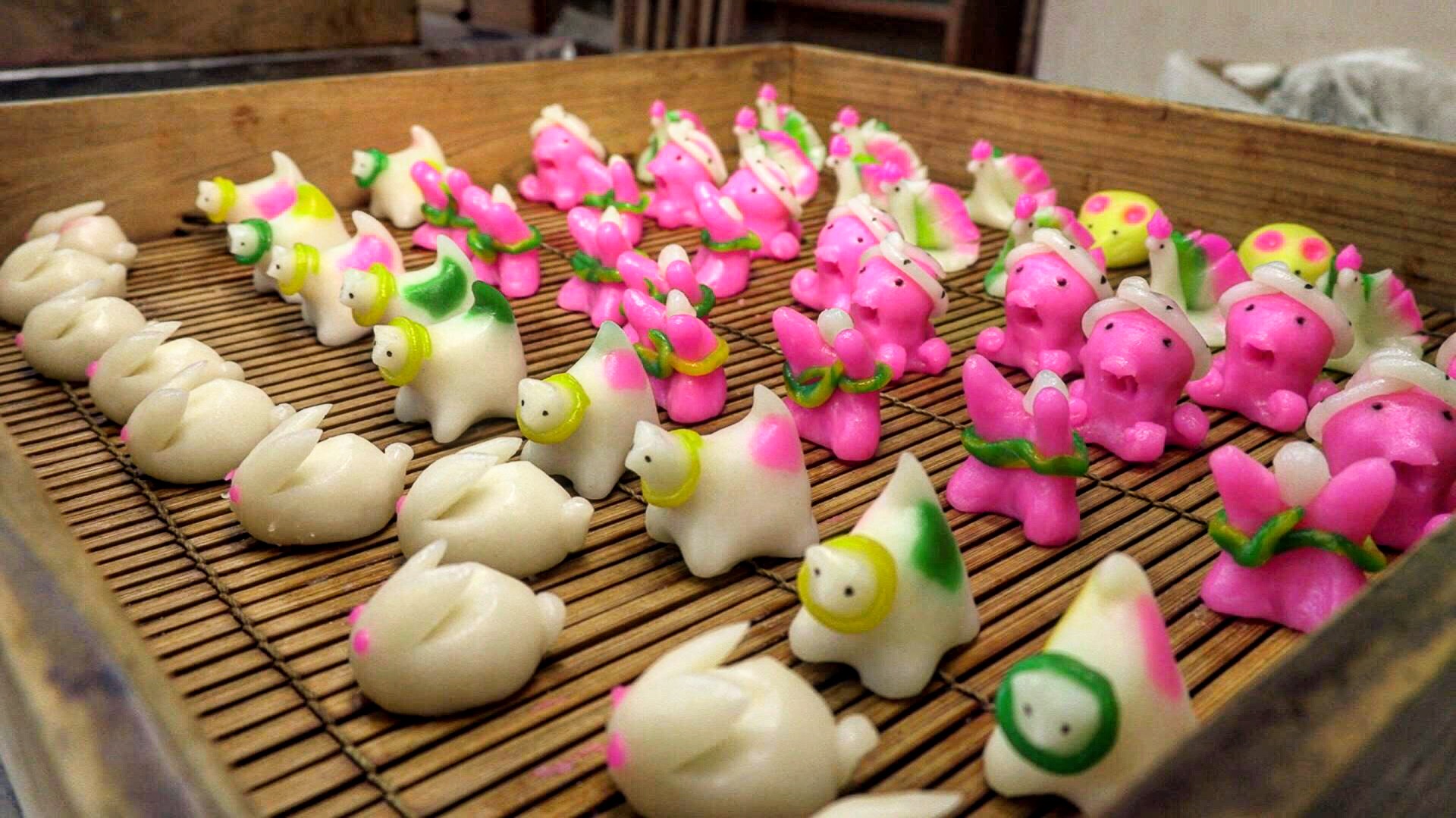 On sale until the end of January. Limited amount available. Pre-orders are essential.
Address: 1399 Haranomachi, Yoshikawa-ku, Joetsu-shi, Niigata
Tel: 025-548-2020
Access: Approximately 40 minutes by car from Joetsu Myoko Station on the Hokuriku Shinkansen