Handcrafted charm of the Zodiac sedge work
At the end of every year, the zodiac sedge work is a hot topic in the snow country news.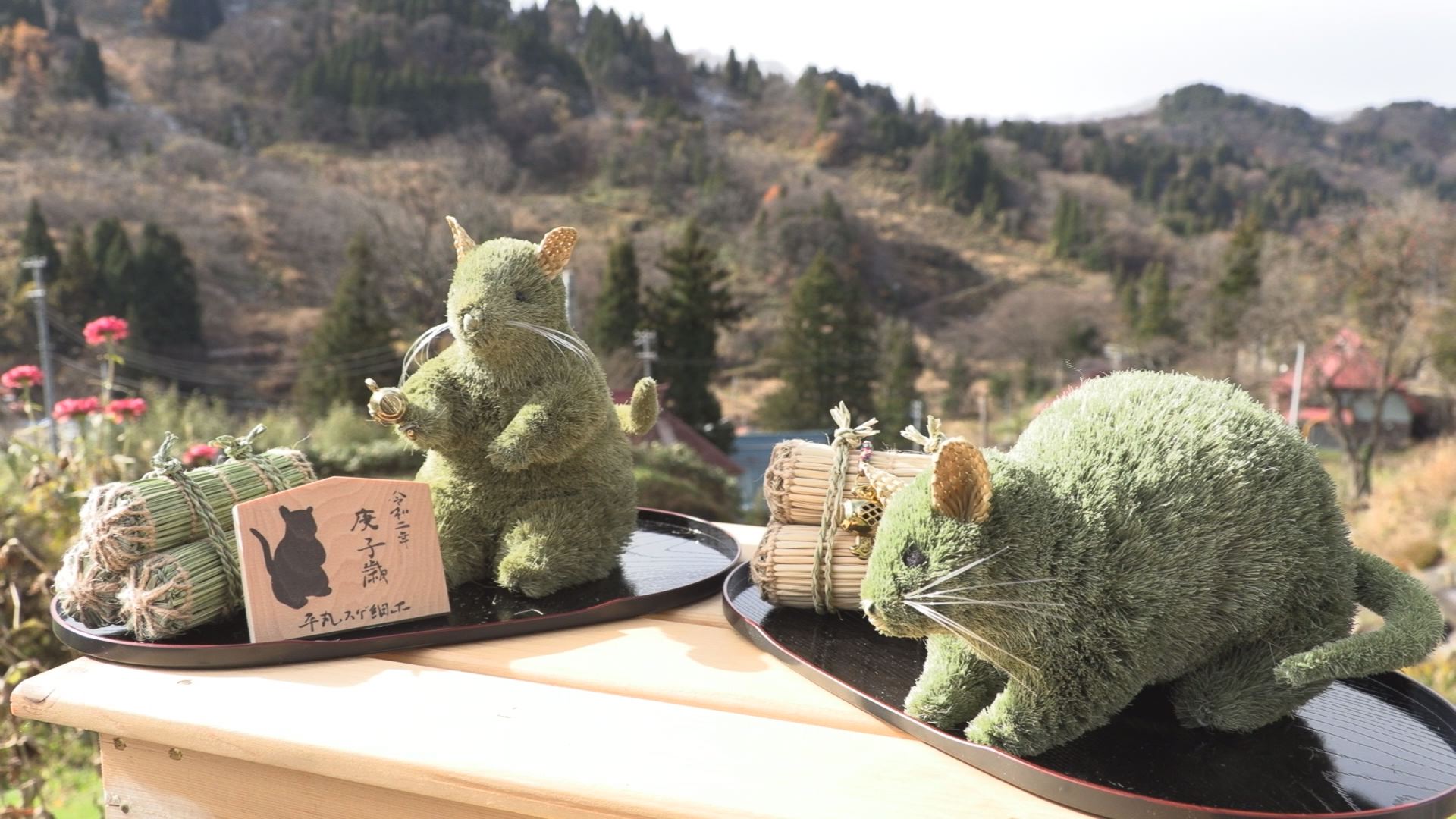 Zodiac rat Sedge work
It is a traditional craft made in the snowy country mountain village in the Hiramaru district, Myoko City, Niigata Prefecture.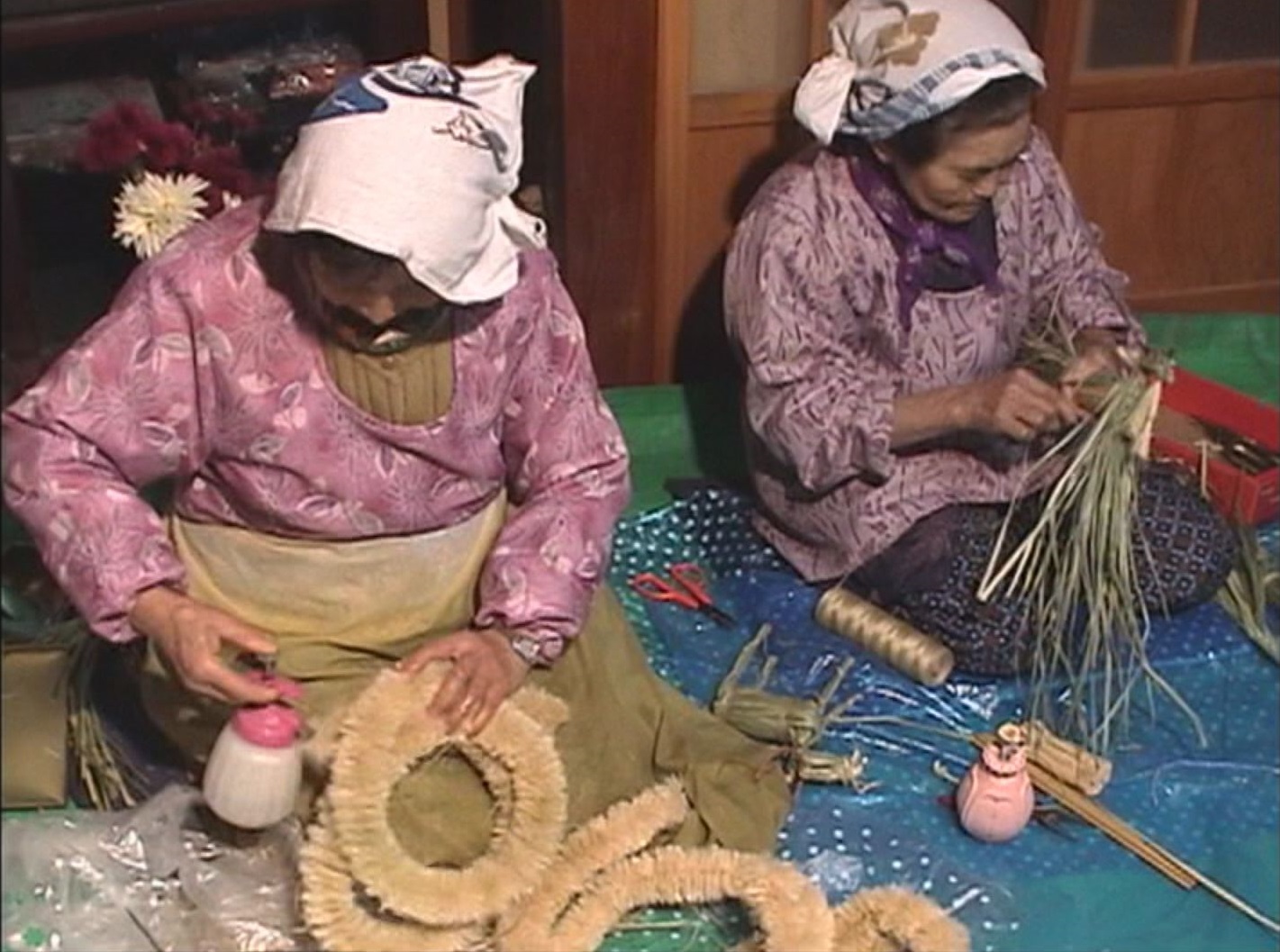 Making sedge crafts in 2002
Sedge work has been made in the Hiramaru region since 1958 as a source of income for farmers during winter.  At its peak there were 200 craftsmen, but have been decreasing due to the aging population and the last two craftsmen retired in 2018.
The NPO Hiramaru Sedge Crafts Preservation Society was established in 2015 to preserve the tradition.  At present, the tradition and skills of the sedge work, from cultivation, harvesting and production is being passed on to the young.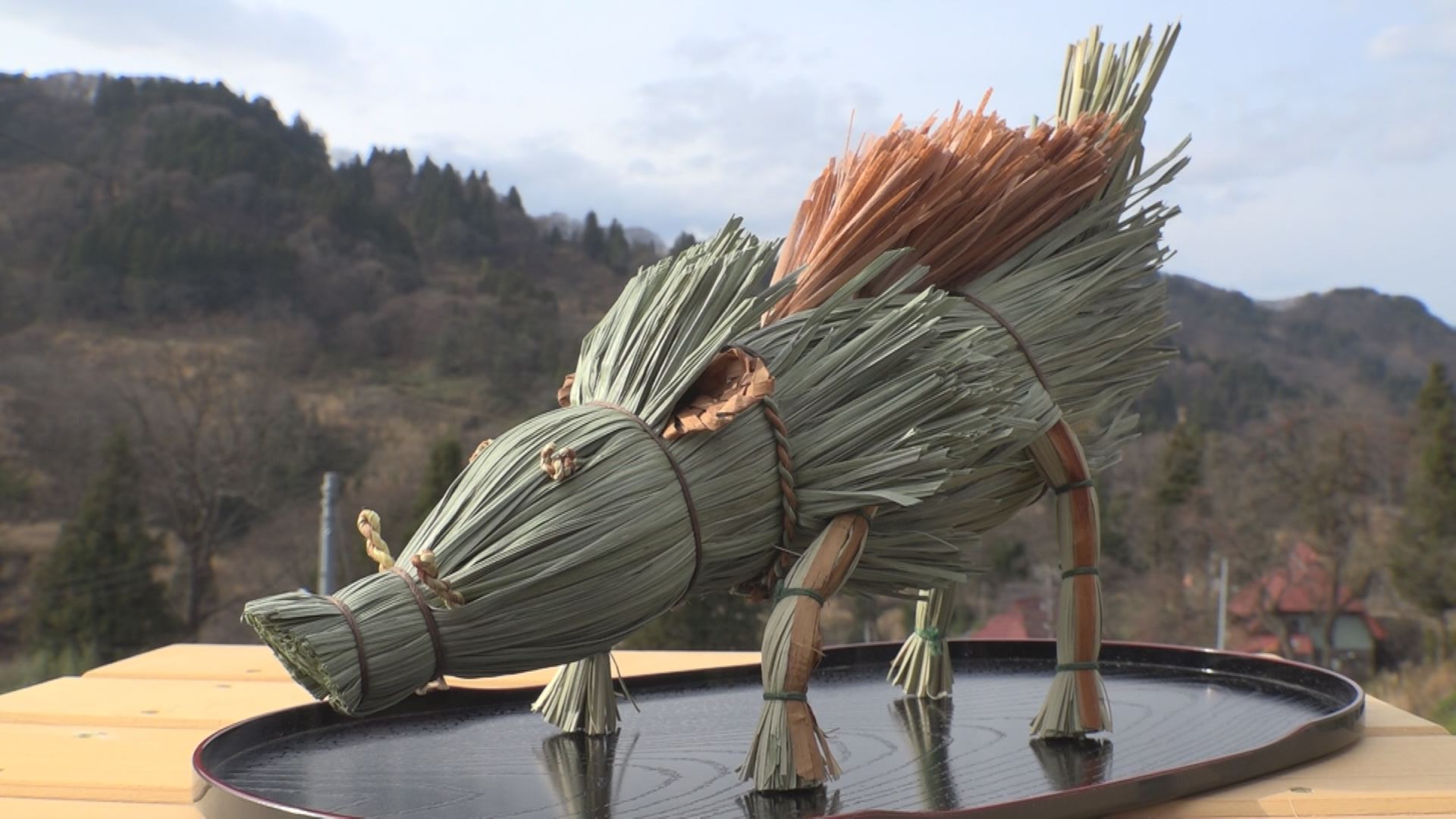 Zodiac Boar Sedge work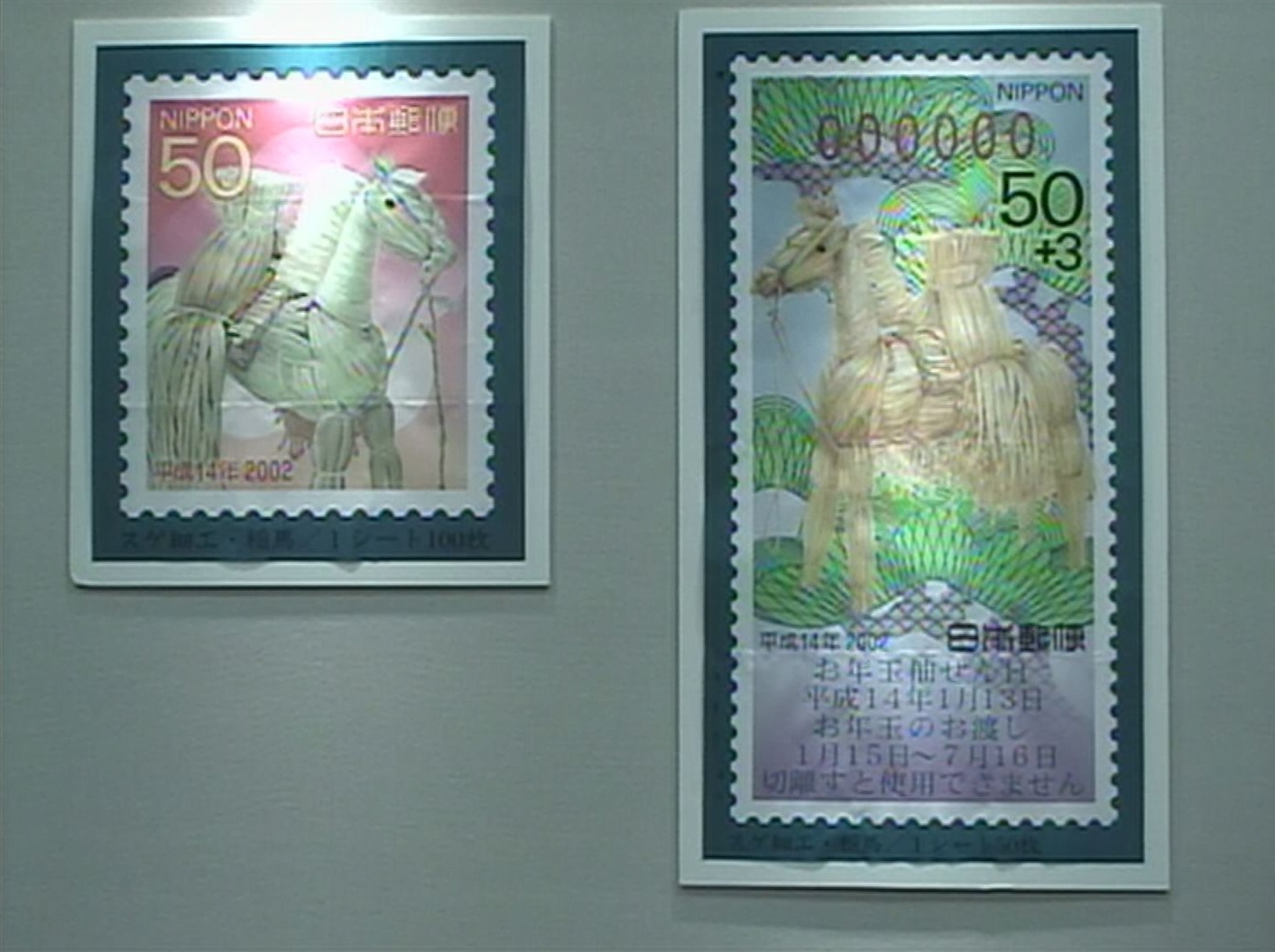 Adopted for the New Year's postage stamp design in 2002
Appearance at the Spring Festival! Giant sedge work
Sedge work is not just the zodiac animals.  In the spring festival huge horses and cows made of sedge are pulled around the village.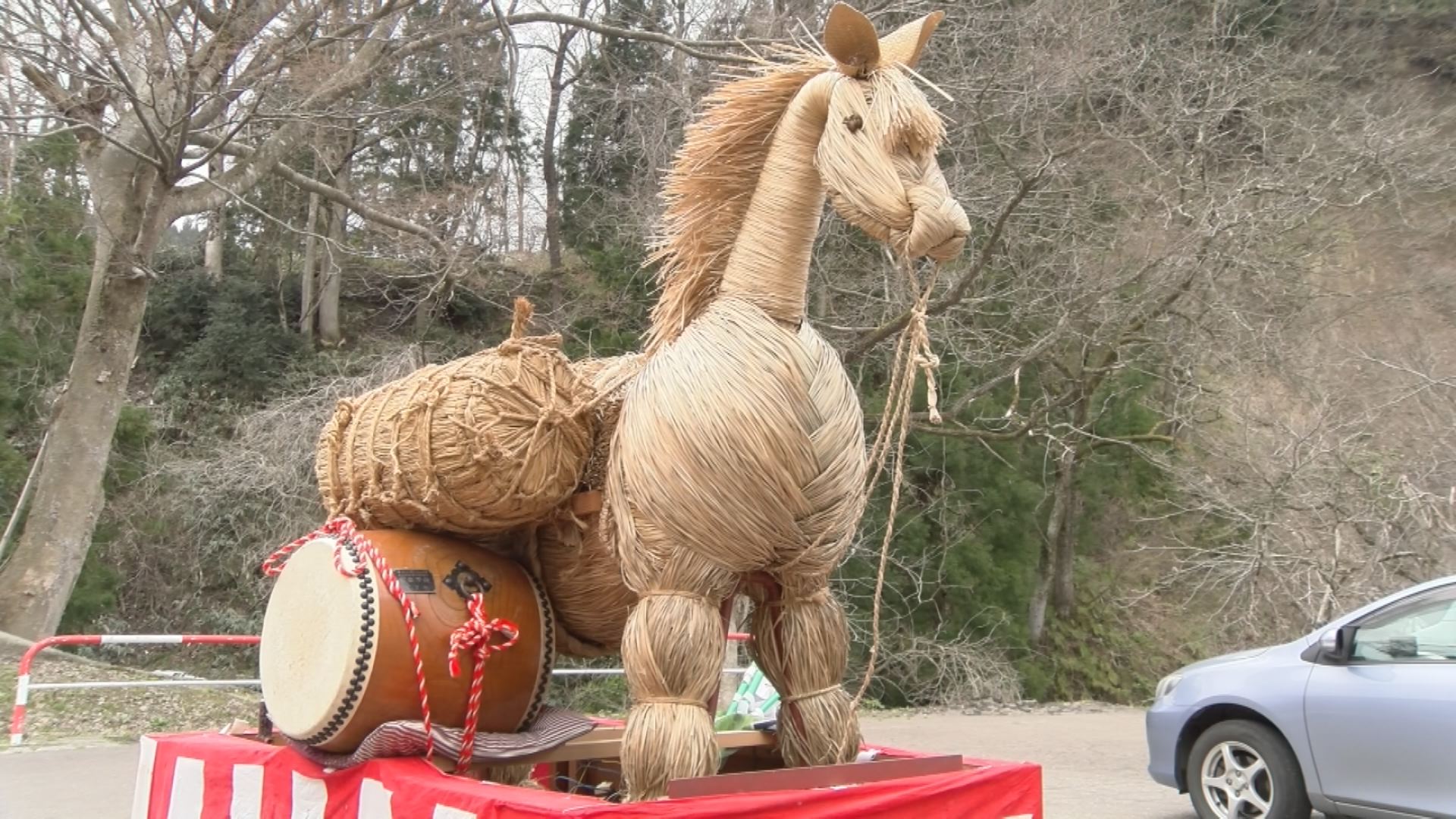 This is a life size sedge horse.  The total length is about 2m and the height is about 1.8m.  During the local spring festival in April, they would walk through the village praying for rich harvest.  For a while, they couldn't do this due to the aging population and the decline of young people, but the festival was revived with the cooperation of the Hiramaru Sedge Preservation Society.
In the mountain region of Myoko City, young people are trying to not break the tradition.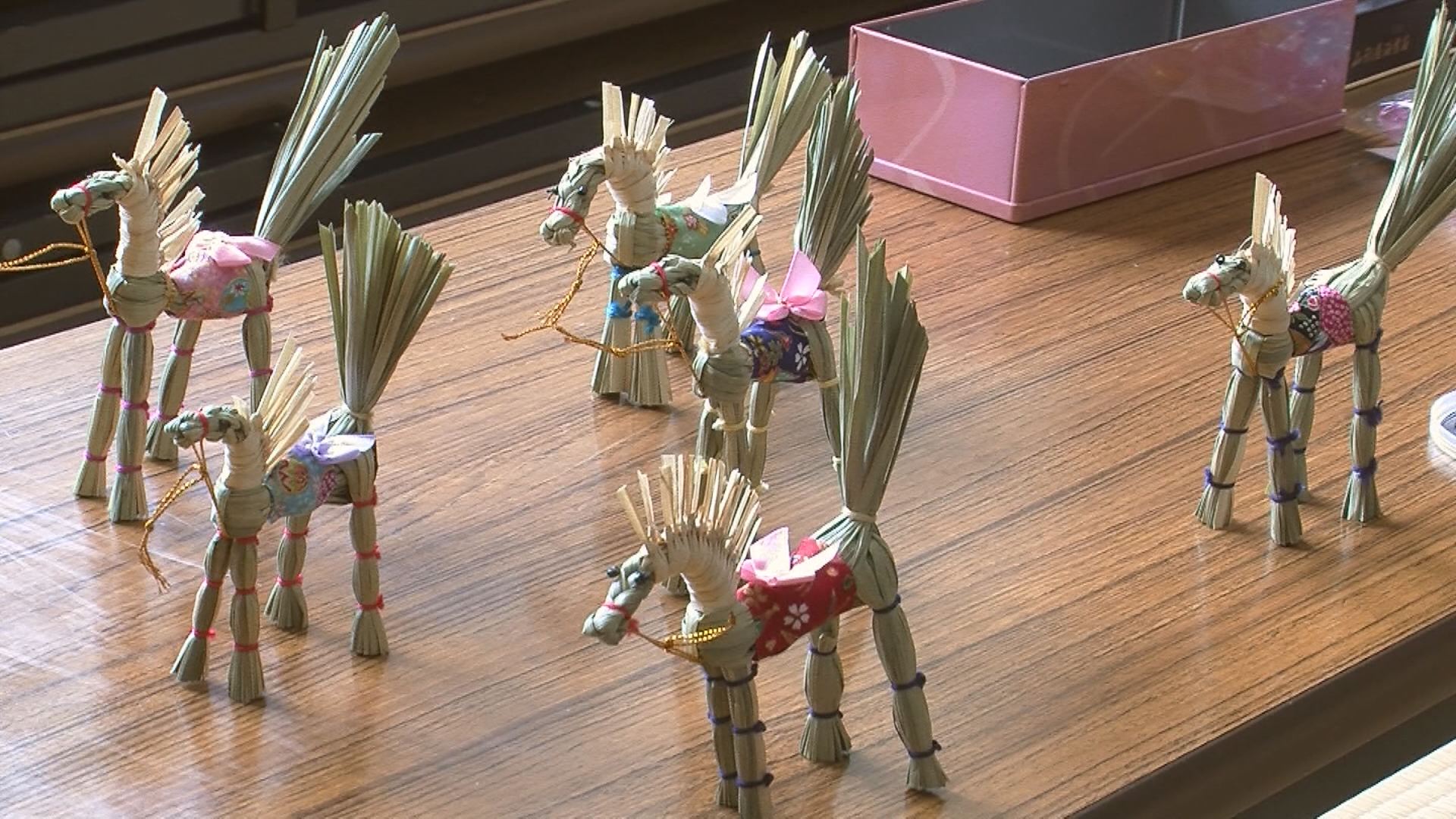 Pre-orders are required to purchase sedge crafts.  You can also learn about the history of sedge work and see the works at the Hiramaru Sedge Craft Gallery.
For more details, please contact the Hiramaru Sedge Crafts Preservation Association.
Hiramaru sedge craft gallery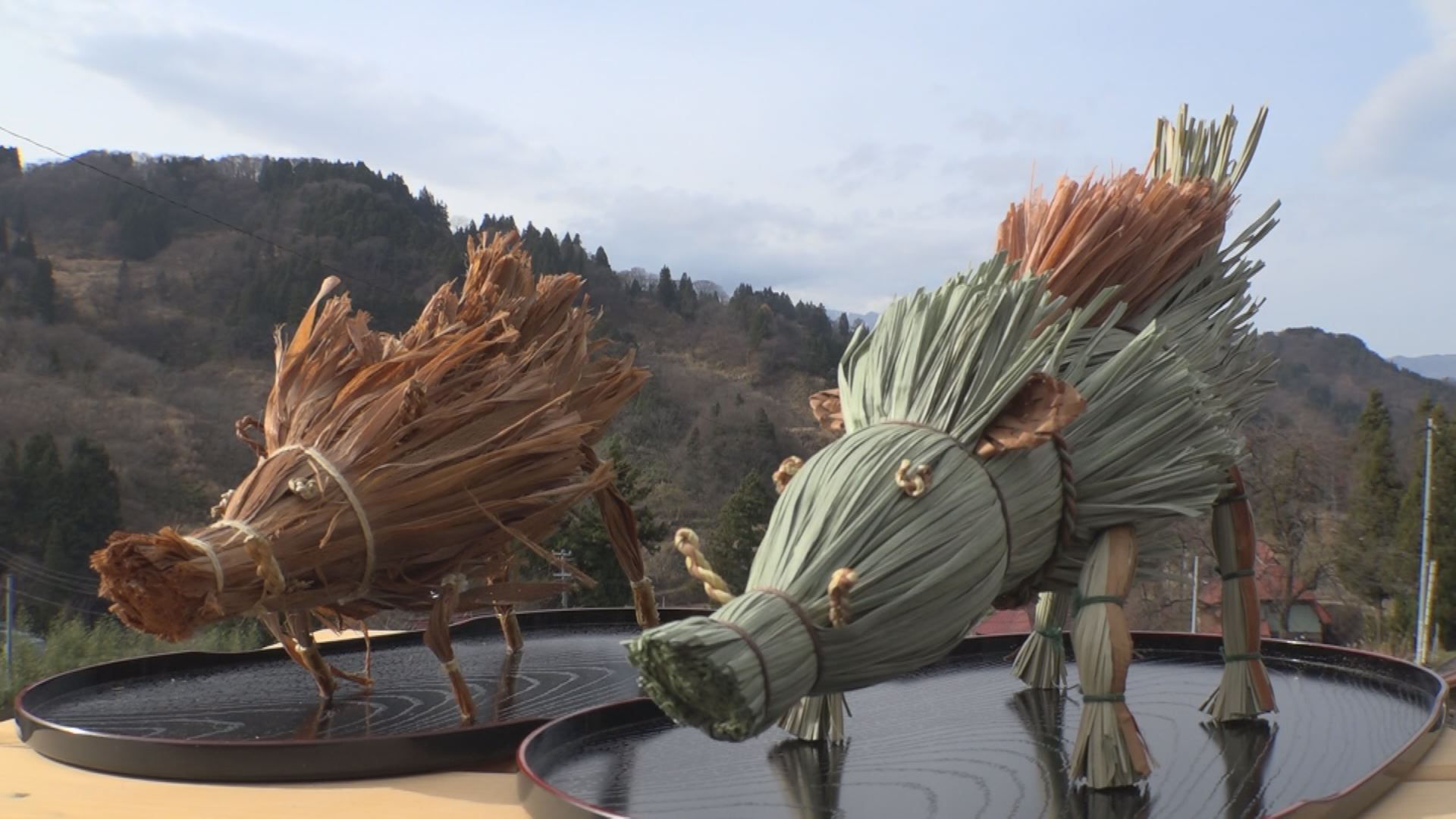 Address: 2759 Kamihiramaru, Myoko City, Niigata Prefecture
Tel: 090-3548-7370(Shibano)
Access: 35 minutes by car from Joetsu Myoko Station on the Hokuriku Shinkansen