You can enjoy skiing the best powder snow until May from December 16 to May 7!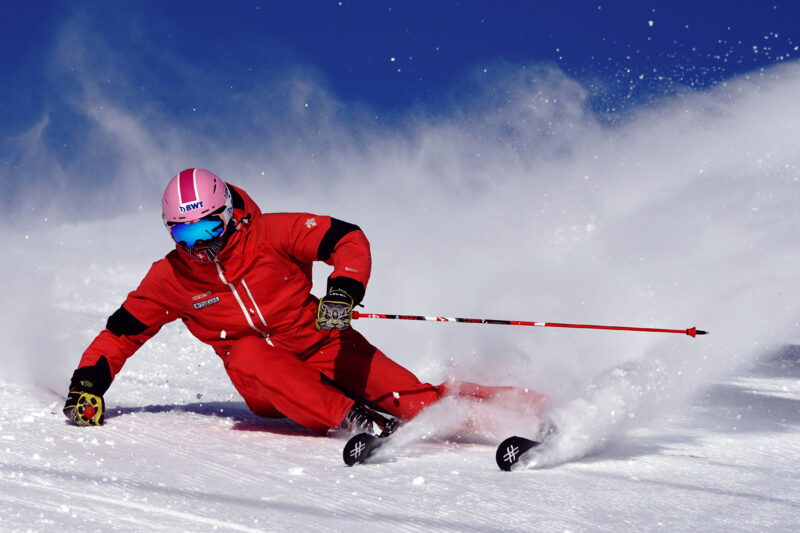 Charmant Hiuchi Ski Resort in Itoigawa City, Niigata Prefecture, is located 30 minutes by car from the Nou IC on the Hokuriku Expressway. Located on the northern slope overlooking the Sea of Japan, it is known as a ski resort with heavy snowfall.
It features undulating courses that take advantage of the natural terrain (20% beginner, 45% intermediate, and 35% advanced), and is attractive for skiing while overlooking the Sea of Japan. The intermediate and advanced courses, which account for 80% of the total, are extremely technical, making it a challenging ski area for skiers and snowboarders who want to pursue their own style of skiing.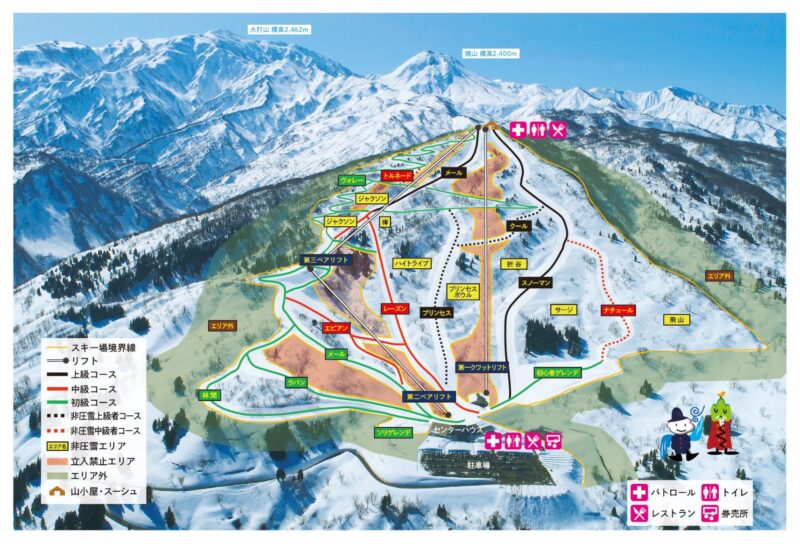 Course data / From the official website of Charmant Hiuchi Ski Resort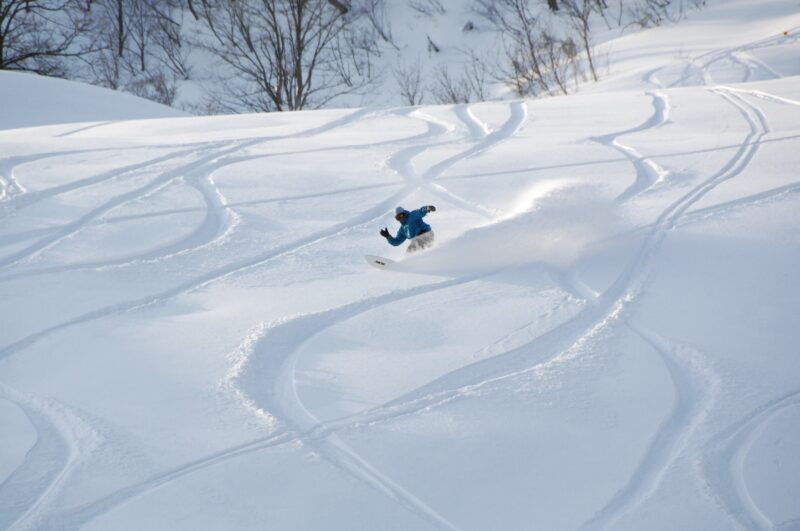 Hiuchiyama and Yakeyama, both of which are well-known for their 100meizan peaks, and the snowfall is so abundant that it exceeds 5 meters during the high season, making the area blessed with good quality snow at all times. Many skiers have become addicted to the snow, and frequent the area. With "nature as it is" as its key phrase, 65% of the skiable area is non-compacted area. The excellent powder snow attracts many skiers. The Tobiyama Area is one of the longest non-stop powder areas in Japan. It is a technical slope with slope changes and standing trees, and the satisfaction you feel when you conquer it is the best.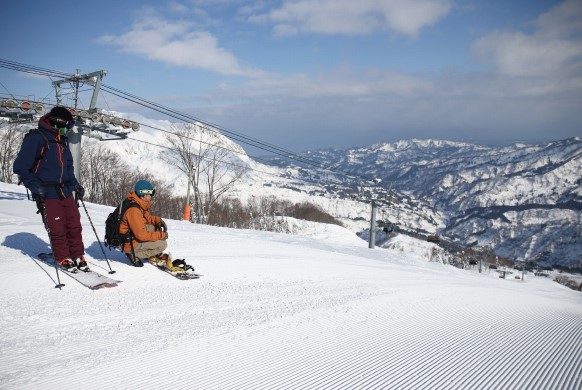 The high-speed lift that goes to the top of the mountain allows access to all the trails, and intermediate and advanced skiers are sure to enjoy satisfying runs. Due to the abundance of snow, it is also known that it can be skied until Golden Week in May.
Data



■Address:1821 Nishitobiyama, Itoigawa-shi, Niigata
■Operating period: December 16, 2021 (Fri) – May 7, 2022 (Sun)
■Operating hours: 8:30-16:15 
■Fees: 1-day lift ticket: Adults 4,200 yen, seniors (60+) 3,400 yen, children (junior high school age and under) 3,050 yen / Morning pass: Adults 3,500 yen, seniors 2,800 yen, children 2,500 yen / Afternoon pass: Adults 3,500 yen, seniors 2,800 yen, children 2,500 yen
■Rental fee: Ski/snowboard 1 day Adult 3,500 yen, Senior/Child 1,000 yen / Expert rental snow scoot 1 day Adult 4,500 yen
シャルマン火打スキー場