Easy access, 360° panorama from the summit! December 16 – March 21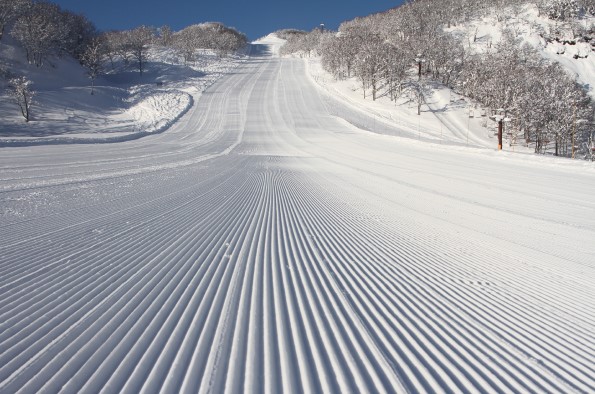 Itoigawa Seaside Valley Ski Resort is a 15-minute drive from the Itoigawa IC of the Hokuriku Expressway, located at the foot of Mt. Komagatake, Onimusenzan, and Ameshika in the front, and the Hakuba mountain range of the Chubu-Sangaku National Park in the rear. On a clear day, you can even see the Sea of Japan, Sado Island, and Noto Peninsula.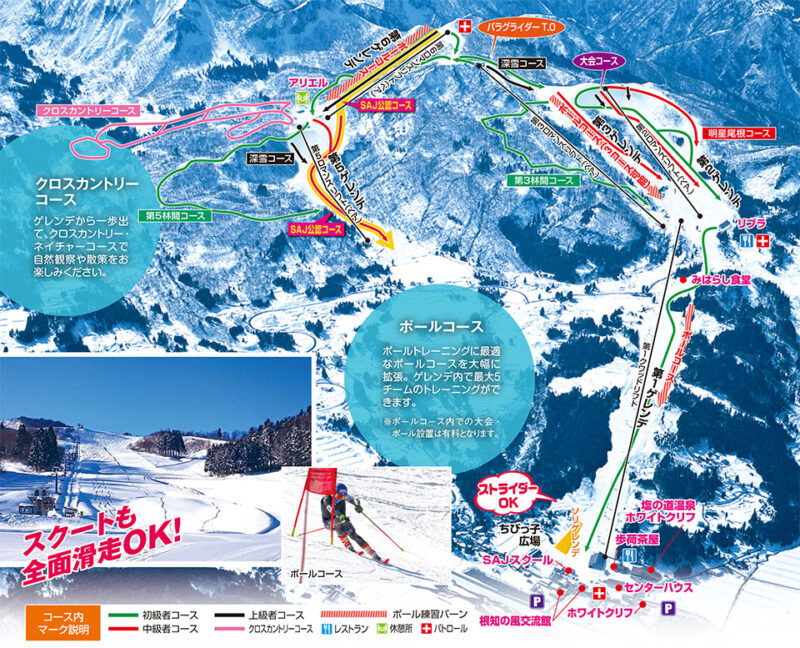 Most of the slopes are mainly for beginner to intermediate skiers, but Slope 6, which runs down to the ocean, is a challenging course that even advanced skiers can enjoy satisfactorily. There are also courses suitable for pole training such as alpine skiing, and cross-country courses (30% beginner, 50% intermediate, and 20% advanced).
From the top of the mountain, visitors can enjoy a 360-degree panoramic view of the beautiful mountain range and the Japan Sea in winter. Of course, there is also a children's playground and sledding slope for children.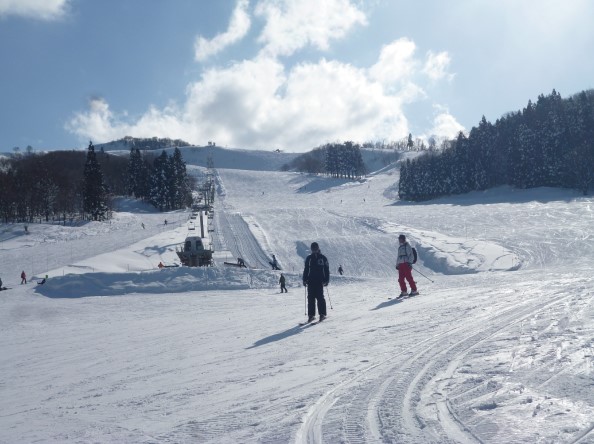 Family tickets for parents and children, lodging and one-day skiing service plans, and other services are also available to enjoy skiing at a reasonable price. During the opening period, in addition to ski competitions for Itoigawa citizens, the "Itoigawa Geopark GSL Competition," in which everyone from elementary school students to senior citizens can participate, is scheduled to be held, with many luxury prizes such as domestic travel coupons on display.

<Event>
Sunday, February 19, 2023 Itoigawa Citizens Ski Tournament
 For Itoigawa citizens only
Sunday, February 26, 2023 Tsunashima Motors Cup GSL Ski Tournament
 *Only Itoigawa residents and native of Itoigawa can participate.
Sunday, March 5, 2023 Itoigawa Geopark GSL Competition
 This is a competition for everyone from elementary school students to senior citizens. Many prizes including domestic travel vouchers, etc. On Saturday, March 4, training runs will be held on the competition course.
March 25 (Sat) & 26 (Sun), 2023 Itoigawa Geopark Downhill Competition
 Competition downhill skiing on 2500m of the first and second slopes. Open only to participants of the competition.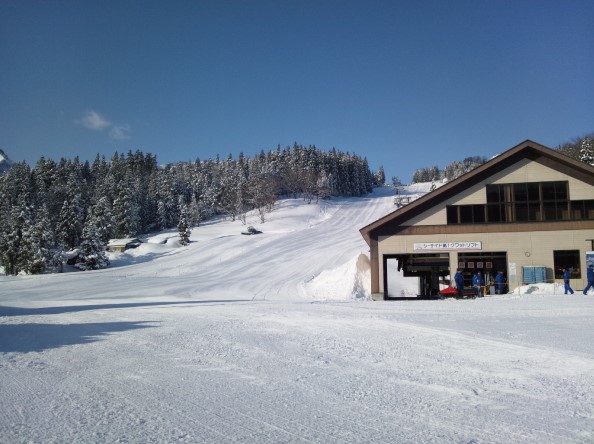 After enjoying winter sports to the fullest, you can refresh yourself at Shionomichi Onsen White Cliff, located right next to the slopes. The extremely smooth spring water is said to be popular for "making your skin smooth and silky. One-day bathing is also available, so please enjoy the hot spring after skiing.
Data
■Address: 151-1 Oaza Yamaguchi, Itoigawa City, Niigata Prefecture
Operating period: Wednesday, December 29, 2021 to mid-March, 2022 (tentative)
■Operating hours: 8:30-16:30  
■Fees: One-day lift ticket: Adults (high school students and older): 4,200 yen, Seniors (60 years and older): 3,000 yen, Children (3 years to junior high school students): 2,700 yen
    Half-day pass: Adults (high school student and older) 3,200 yen, Seniors (60 and older) 2,300 yen, Children (3 years old to junior high school student) 1,900 yen
■Rental fee: Ski/snowboard set 1 day Adult 4,000 yen, Child 3,000 yen, Wear 1 day Adult 3,000 yen, Child 2,000 yen
Ski Day Privileges
■Date of implementation: January 12 (Wed.)
■Contents
 Half-price lift ticket for one day
 Rental fee half-price!
 500 yen discount on SAJ ski school general lesson fees!


Ski Children's Day Privilege
■Content:Discounted 1-day lift ticket is 600 yen!
■Target: Junior high school students and under
■Dates:3rd Sunday from December to March     
糸魚川シーサイドバレースキー場