The winter season has arrived! Introducing the latest information on ski resorts, mainly in the Joetsu, Myoko, and Hokushin areas.
Sliding, playing, and staying in one! Tangram Ski Circus December 19th-March 31st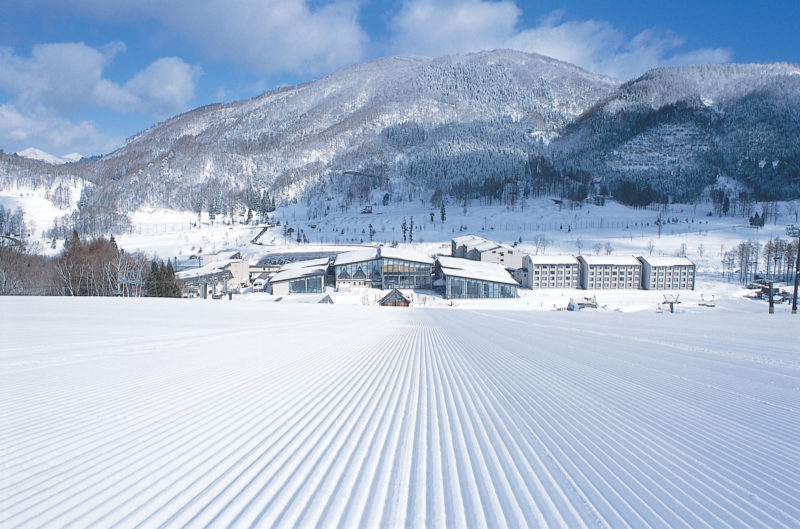 About 20 minutes by car from Joshinetsu Expressway "Myoko Kogen IC" and "Shinanomachi IC". Tangram Ski Circus, located on the northwestern slope of Mt. Madarao in Shinano Town, Nagano Prefecture, is a snow resort that combines skiing, playing, and staying with a family-friendly slope that makes families happy. Equipped with 5 lifts, 19 courses are prepared according to the level from beginner to advanced. You can enjoy the finest powder snow on the tree run course for advanced riders who glide through the trees.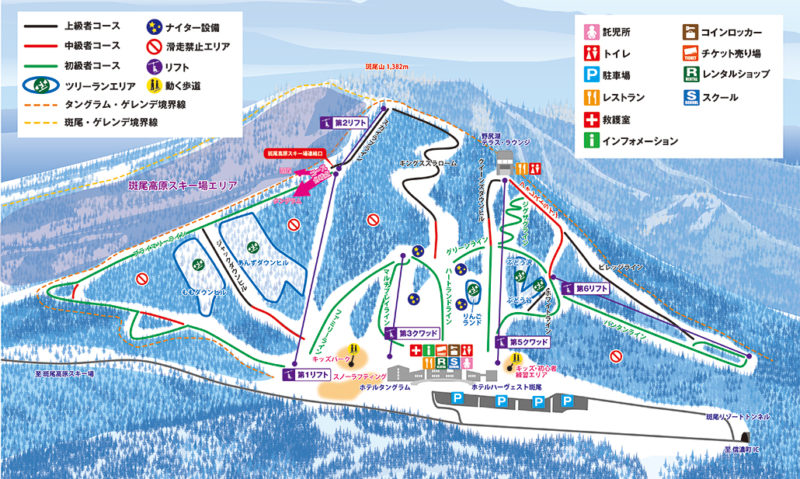 From the official website of Tangram Ski Circus
Most of the courses are connected to Hotel Tangram, which is the base of the ski resort, so even first-time visitors can enjoy skiing without hesitation.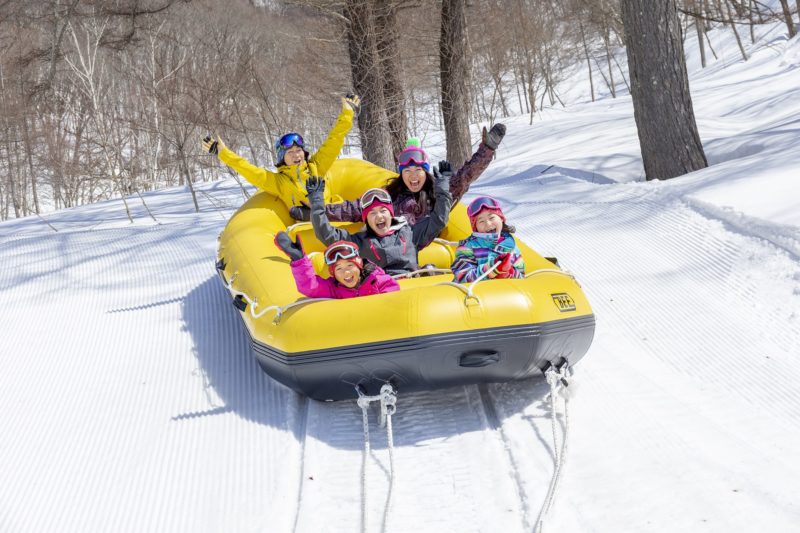 Snow rafting
From this season, we have introduced IC card lift tickets and IC gates so that you can get on the lift smoothly without showing the ticket to the staff.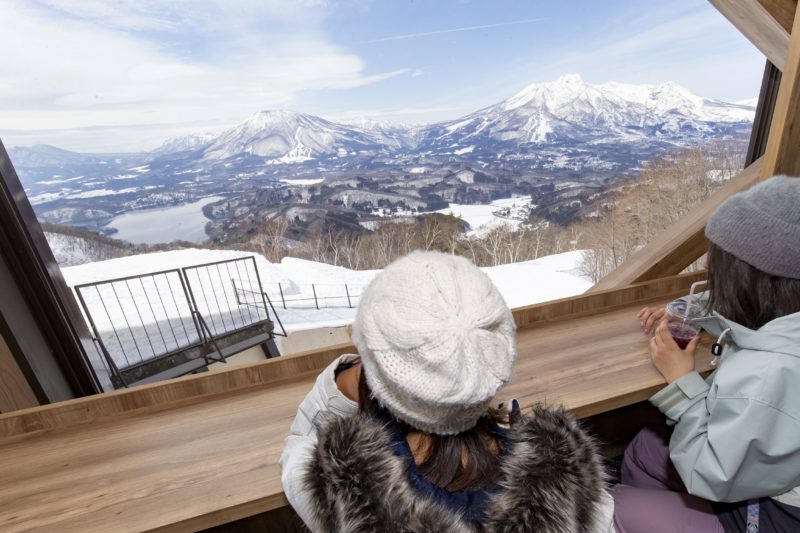 Lake Nojiri Terrace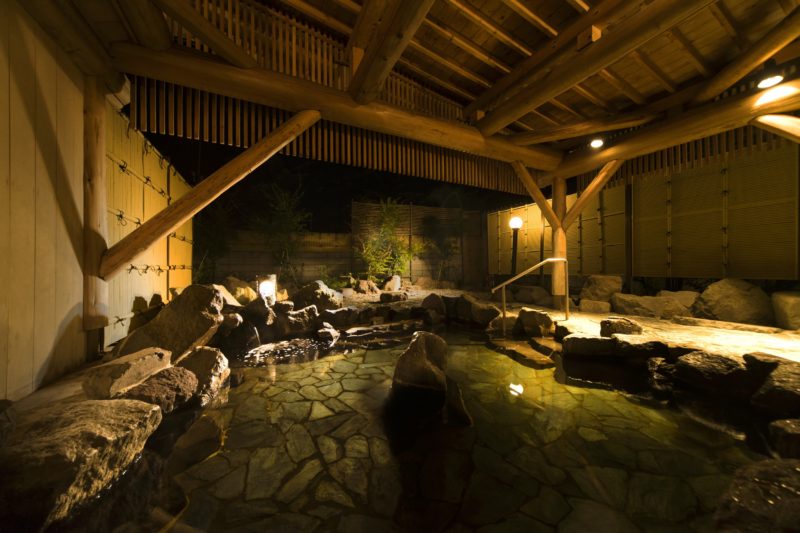 Tangram Madarao Onsen open-air bath
There is a gentle slope area with a moving walkway (snow escalator) and a kids' park on the slopes, so children and beginners can rest assured. There are various activities that even non-skiers can enjoy, such as snow rafting, Lake Nojiri terrace, one-day hot springs, and an indoor pool with a jacuzzi.
<< Reader present >>

Madarao Kogen Ski Resort / Lift 1-day complimentary ticket will be presented to 10 people!
[Application conditions]
Member registrants of sister site "Joetsu Myoko Town Information"
Click here for free membership registration ⇒ https://www.joetsu.ne.jp/form/
【Application method】
・ Email only (info@joetsu.ne.jp)
・ Please specify "Gift request" in the above address and send it with (1) name, (2) furigana, (3) gender, (4) telephone number, (5) address, (6) desired ski resort name, and (7) opinions and impressions.
・ Application deadline is January 11, 2021 (Monday / Holiday)
Data

■ Address: 3575-8 Furumi, Shinano-cho, Kamiminochi-gun, Nagano Prefecture
■ Business period: December 19, 2020 (Sun) -March 31, 2021 (Wed)
■ Business hours: 8: 30-16: 30 (8: 30-20: 00 if there is a night game)
* Night games are open from Wednesday, December 30th to Sunday, January 3rd, every Saturday from January 9th to March 13th, and Sunday, January 10th.
■ Usage fee: 1-day lift ticket Adults 4,300 yen, seniors (55 years old and over) 3,700 yen, elementary school students 3,000 yen
4-hour ticket: Adults 3,300 yen, seniors 2,900 yen, elementary school students 2,500 yen,
  Night game ticket 1,500 yen, preschooler 800 yen * A separate IC card guarantee fee of 500 yen is required
■ Ski Children's Day: 3rd Sunday (for elementary school students and younger) Free lift
■ Rental fee: Set 1 day: General 5,000 yen, Elementary school students and younger 4,000 yen
Wear 1 day general 3,500 yen, elementary school students and younger 3,000 yen
Tangram Ski Circus