The winter season has arrived! Introducing the latest information on ski resorts, mainly in the Joetsu, Myoko, and Hokushin areas. Also pay attention to luxurious gifts! !!
12月12日~3月21日A variety of course layouts are popular! Iizuna Ski Resort December 12th-March 21st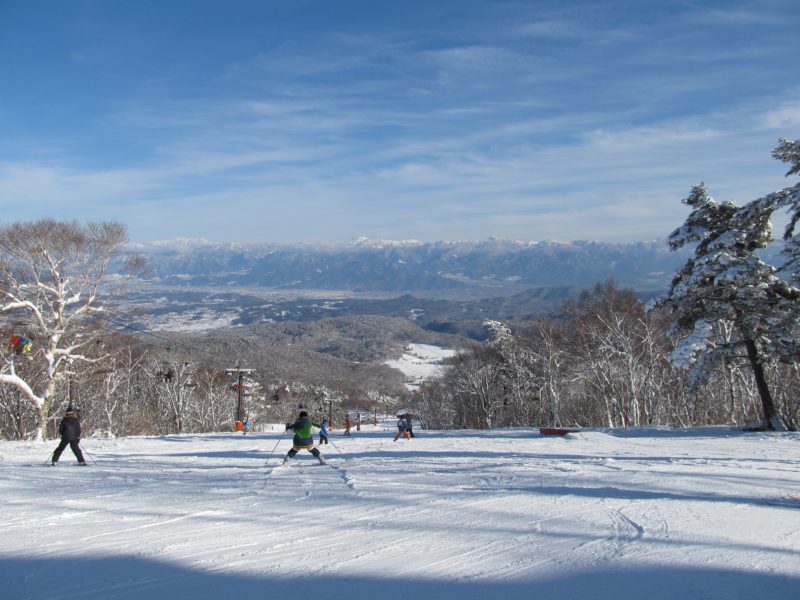 About 25 minutes by car from downtown Nagano. "Iizuna Ski Resort" has a compact yet versatile course layout, including a long course with a maximum length of 2.5 km, a flat burn with an average width of about 100 m, a powder course with non-compacted snow, and a mogul burn (40% for beginners). , Intermediate 40%, Advanced 20%).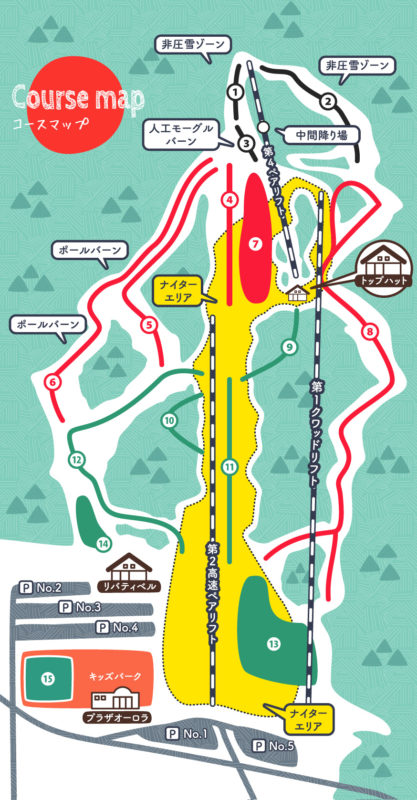 From the official website of Iizuna Ski Resort
Snowboarding is also possible on the entire surface, and there are also park items that beginners to advanced players can enjoy. In addition, there are plenty of facilities and services that allow families to spend their time in peace and comfort. The popular "Kids Park with Moving Walkway" is divided into a slope dedicated to sledging and a ski / snowboard area, so children can rest assured. There is also a childcare facility that can take care of children from 1 to 6 years old.
In addition, the only night game business in the neighboring area. It's nice to be able to enjoy skiing until 9:30 at night.
<< Reader present >>

Iizuna Ski Resort / Lift 1-day ticket for 10 people! / Lift 1-day complimentary ticket will be presented to 10 people!
[Application conditions]
Member registrants of sister site "Joetsu Myoko Town Information"
Click here for free membership registration ⇒ https://www.joetsu.ne.jp/form/
【Application method】
・ Email only (info@joetsu.ne.jp)
・ Please specify "Gift request" in the above address and send it with (1) name, (2) furigana, (3) gender, (4) telephone number, (5) address, (6) desired ski resort name, and (7) opinions and impressions.
・ Application deadline is January 11, 2021 (Monday / Holiday)
Data



■ Address: 2755-209 Kawakami, Iizuna-cho, Kamiminochi-gun, Nagano Prefecture
■ Business period: December 12, 2020 (Sat) -March 21, 2021 (Sun) / Night game business: December 28 (Mon) -February 28, 2021 (Sun)
■ Business hours: 8: 30-16: 30 / Night game business hours 18: 30-21: 30
■ Usage fee: 1-day lift ticket Adults 3,890 yen, Senior 3,800 yen, Children 2,500 / Half-day lift ticket (8: 30-13: 00/12: 00-16: 30) Adults 3,000 yen, Seniors 2,900 yen, Children 1,900 yen
■ Rental fee: Empty-handed set (ski or board set, wear, accessories) Adult / senior 6,000 yen, child 5,500 yen / Ski or snowboard & wear set Adult / senior 4,500 yen ~, child 4,000 yen ~, ski or board set adult / board set Seniors from 3,000 yen, children from 2,500 yen
Iizuna Ski Resort