You can enjoy the whole Steam Locomotion experience sooner and closer than anyone else!
The unveiling event of the "D51 steam locomotive" will be held at Naoetsu Station on Saturday, November 28th. The locomotive is being introduced by the local railway "Echigo Tokimeki Railway" which runs in the Joetsu area of Niigata Prefecture. They are currently looking for participants.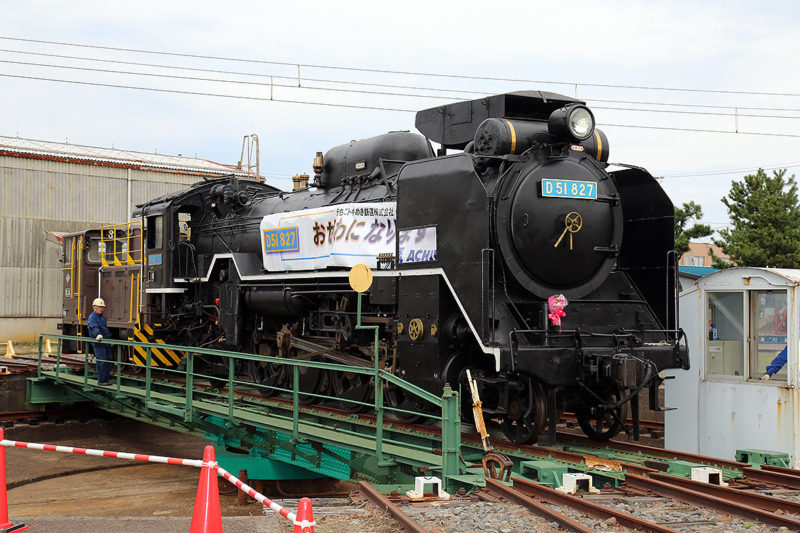 The D51 steam locomotive, nicknamed "Degoichi", was introduced by Echigo Tokimeki Railway with a five-year lease from Achiha Co. Ltd. in Osaka City, which owns the train.  The train used to be exhibited at the railway park in Aritagawa Town, Wakayama Prefecture.Click here for related articles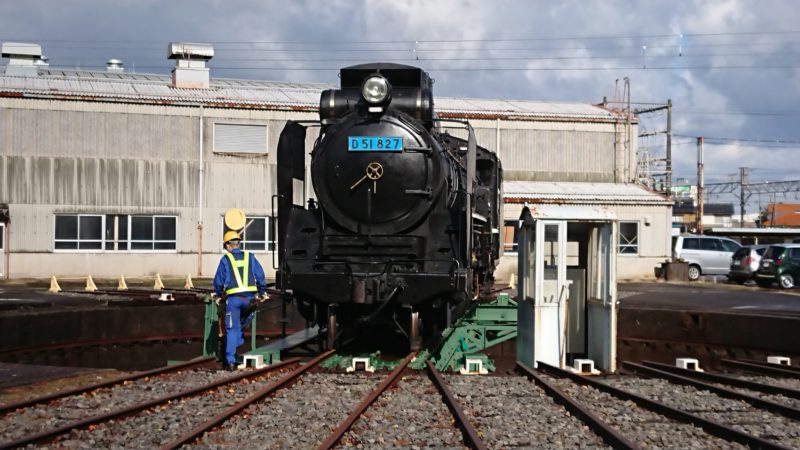 At the unveiling event, you can see the D51 that slowly runs from the engine shed in the venue to the turntable and then back.  You can't get on the train, but you can enjoy taking photos, touching, and experiencing the size of the steam locomotive close up..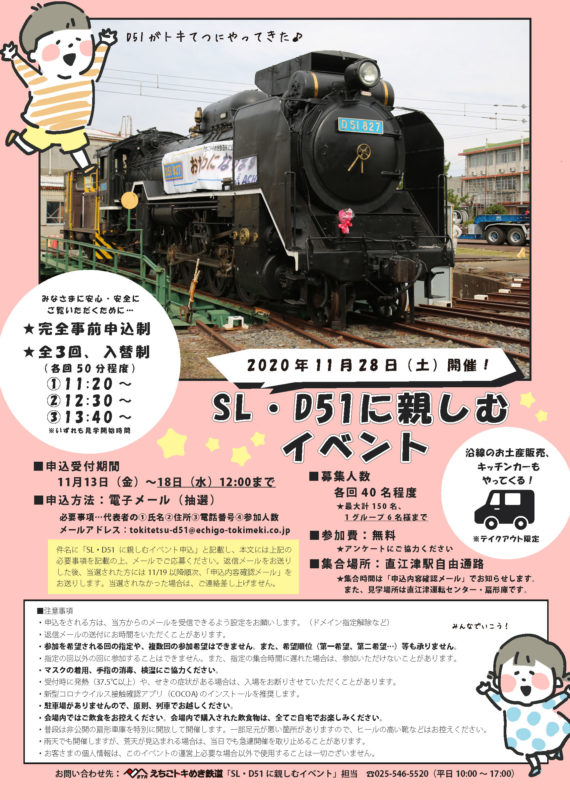 * The event is open to advance applications only, and participants will be allocated one-of-three time frames. About 40 participants or more are intended to participate each time.  The organizers are currently looking for event participants.  The application method is email only, and if there are more applications than the capacity, there will be a lottery.
Get to know the SL / D51
■ Date: Saturday, November 28th
■ Time: ①11: 20 ~ ②12: 30 ~ ③13: 40 ~ (about 50 minutes each time)
*  For all 3 times, guests can only stay during their allocated time slot. Advanced reservations only.
■ Venue: Naoetsu Station Free Passage (participants will be notified of the meeting time by email)
■ Number of applicants: About 40 people or more each time
* Maximum 150 people, up to 6 people per group
■How to apply:E-mail only
Email address tokitetsu-d51@echigo-tokimeki.co.jp
Write "Event application get to know the SL / D51" in the subject line, and write (1) name of the representative, (2) address, (3) telephone number, and (4) number of participants.
■ Application acceptance period: November 13th (Friday) to 18th (Wednesday) 12:00
■ Inquiries: ℡025-546-5520 (Echigo Tokimeki Railway "Get to know the SL / D51 event" : Weekdays 10: 00-17: 00)