Railroad fans can't miss it!  The one and only chance to visit this year!
A perfect place to visit this autumn!  Do you know that there is a "Kubikino Rail Park" in Kubikiku, Joetsu City, Niigata Prefecture?
Kubikino Rail Park is a facility where a civic group manages the trains and rolling stock of the former Kubiki Railroad.  It is usually open to the public on a regular basis.  But for this year, due to the influence of COVID-19, the first and only event will be held on Saturday, October 10th.
The Kubiki Railroad was a 15km railway line that connected the current JR Shin-etsu Line "Kuroi Station" to a former station (which was in the vicinity of the current Hokuetsu Express Hokuhoku Line "Uragawara Station).  It was active in the transportation of passengers and rice from the early 19th century, but it was abolished in 1971 due to a decrease in transport volumes.
Following the closure, the civic group "Kubikino Otakara Nokosukai " has exhibited trains and materials used at that time around the site of " Hyakkenmachi Station".  On the site, there is still the former head office building of Kubiki Railroad, and some engine sheds.  This event is usually open to the public several times a year.
It is a popular event for people of all ages because you can experience riding in a train with a retro atmosphere.
Hoji 3
On the day of the event, you will be able to experience the restored "DC92" and "Hoji 3" locomotives. Due to COVID-19, the number of passengers will be limited to 20 people at a time.
In addition, there will be a photo session of the former Kubiki Railroad trains, such as the second steam locomotive train "Koppel". There will also be a ride experience on the miniature locomotive "Kerocco", and a diorama model driving event organized by Itoigawa GeoPal.  In addition, children who come to the event will be presented with a coloring book of the Kubiki Railroad train.

Mr. Nishiyama of "Kubiki no Otakara Nokosukai" said, "It seems that the one and only event of this year can be held.  We will take sufficient measures against coronavirus infection, but please wear a mask and check your temperature at the venue.  In addition, we will limit the number of passengers for the riding experience to prevent overcrowding. Thank you for your understanding and cooperation. "
Click here for a video of Kubikino Rail Park ↓ ↓
Kubikino Rail Park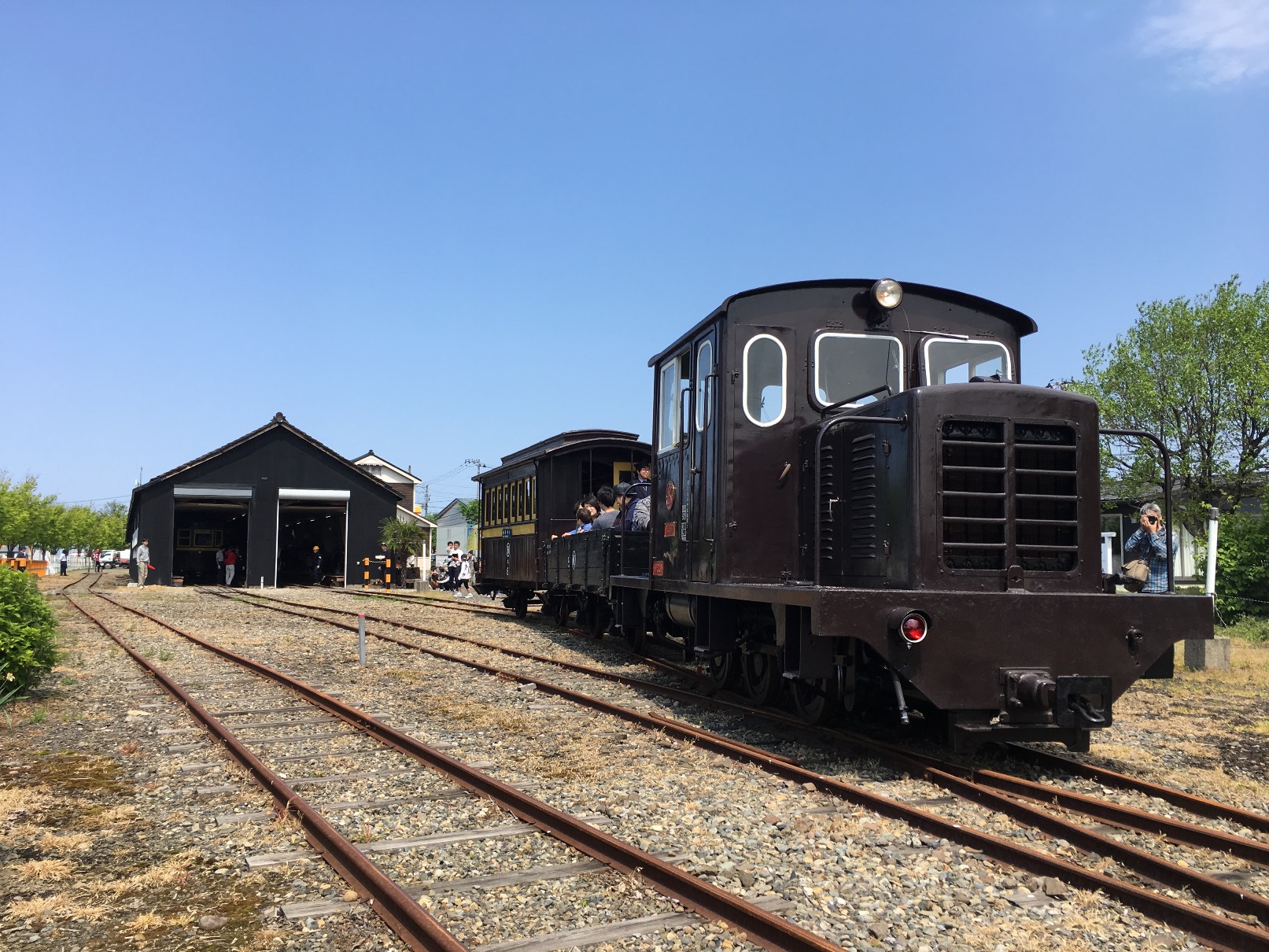 Open to the public in October 2020: Saturday, October 10 9: 00-15: 00 * There is no shuttle bus service from Naoetsu Station.
Address: 257, Hyakkenmachi, Kubikiku, Joetsu City, Niigata Prefecture 942-0127
Tel: Mr. Nishiyama 090-1424-2069
Access: About 15 minutes from Joetsu IC on the Hokuriku Expressway
URL: https://kubikino-rp.jimdofree.com/