High grade fish: Nodoguro(Blackthroat seaperch): fresh and fatty!
The ban on seafloor trawling in the Sea of Japan was lifted on September 1st.  Seasonal fish such as "Megis" and "Nodoguro", are starting to appear at fish stores in Joetsu City, Niigata Prefecture.


At "Sakanaya Uosei" in Gochikokubu, Joetsu City, seasonal fish that have been auctioned off at the fish market are available following the lifting of the ban on seafloor trawling.
Jun Yamakawa of Sakanaya Uosei said, "Orders from restaurants are difficult due to the influence of the new coronavirus.  This year the fish is cheaper than usual, so I would like to recommend it to local customers."
The deep-sea fish "Megis" suffered a record-breaking poor catch two years ago.  However, a large number has been caught this year.
Small Megis of about 15 cm to 20 cm are popular in Uosei.  
If you eat it mashed into a paste or fried, you don't have to worry about the small bones.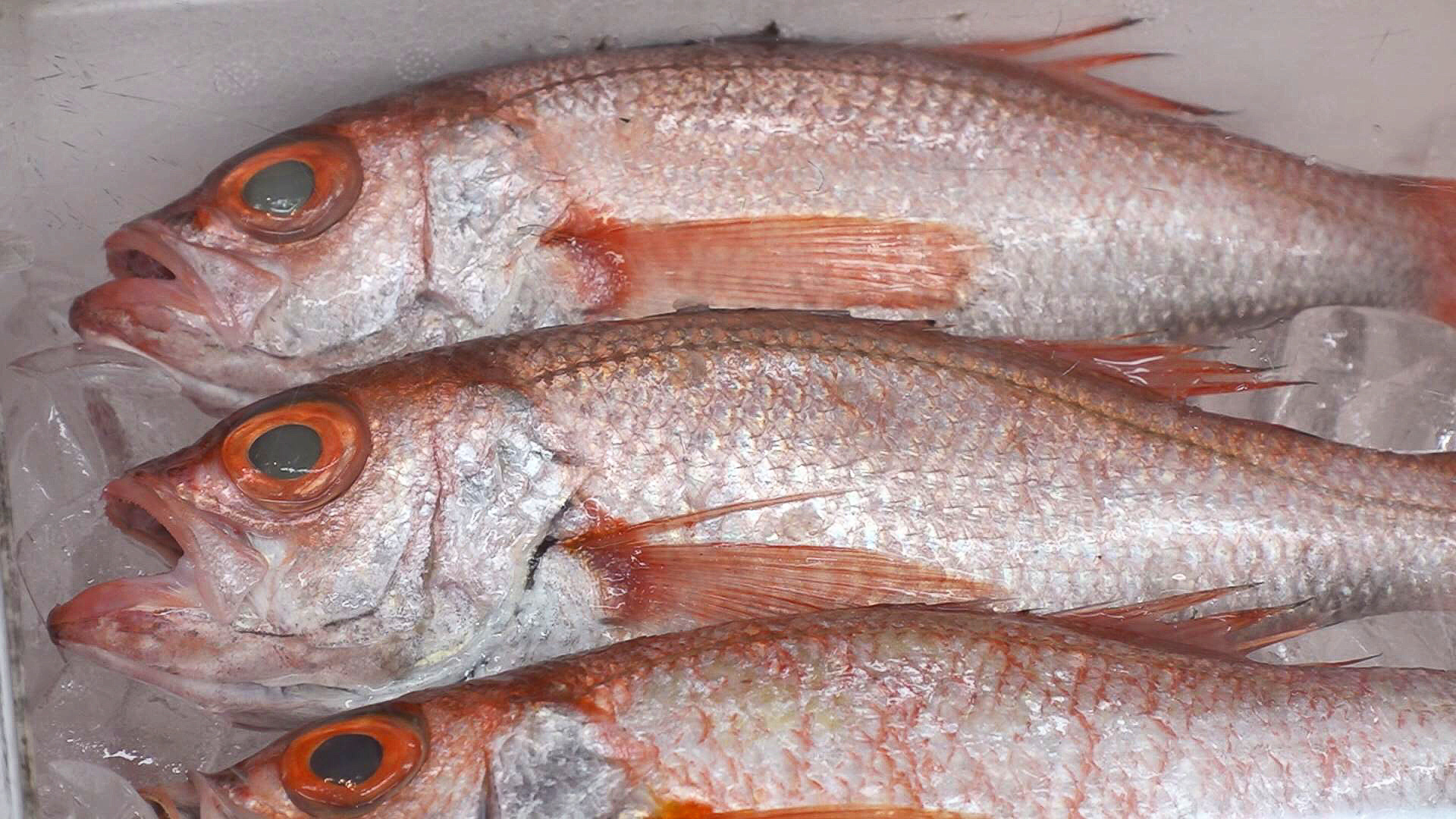 Blackthroat seaperch is caught over a short period of time, and the quantity peaks over the next one or two weeks.  A big one is about 700g.  Serving the fish simmered, or grilled with salt is recommended.
Saury is 580 yen per fish (as of September 10)

You can buy sweet shrimp and horse mackerel cheaply at this time now seafloor trawling has started.  In addition, the red snow crab, which is in season from autumn, is the most delicious at this time."
Sakanaya Uosei
■ Business hours 9: 00-17: 00
Address: 1185-1 Gochikokubu Miwa, Joetsu City, Niigata Prefecture 942-0085
Tel: 025-544-0100
Access: About 10 minutes from Joetsu IC on the Hokuriku Expressway
URL: https://uosei-kisuya.jp/