Skiers cannot miss it!! It's a better deal than the super early discount!
At Cupid Valley Ski Resort in Yasuzuka-ku, Joetsu City, Niigata Prefecture, preparations such as lift maintenance work are in full swing for the winter season.  At the same time, the sale of early discounted season tickets to commemorate the revival of the ski resort has started.
From July 2020, Joetsu City selected "Smile Resort", based in Yuzawa Town, as the new manager of Cupid Valley.  The lift inspection work has already begun to open the ski resort.  In addition to the ski resort, Kubikino, a day-use hot spring facility under construction, has been preparing for the reopening in mid-December.
A season ticket for ski resorts, which is aimed at attracting many skiers, has been available since last month, more than a month earlier than usual.  This "Echigo Wari" season ticket is 15,000 yen for Joetsu citizens, and 18,000 yen for non-citizens, which is about 10,000 yen cheaper than normal season tickets.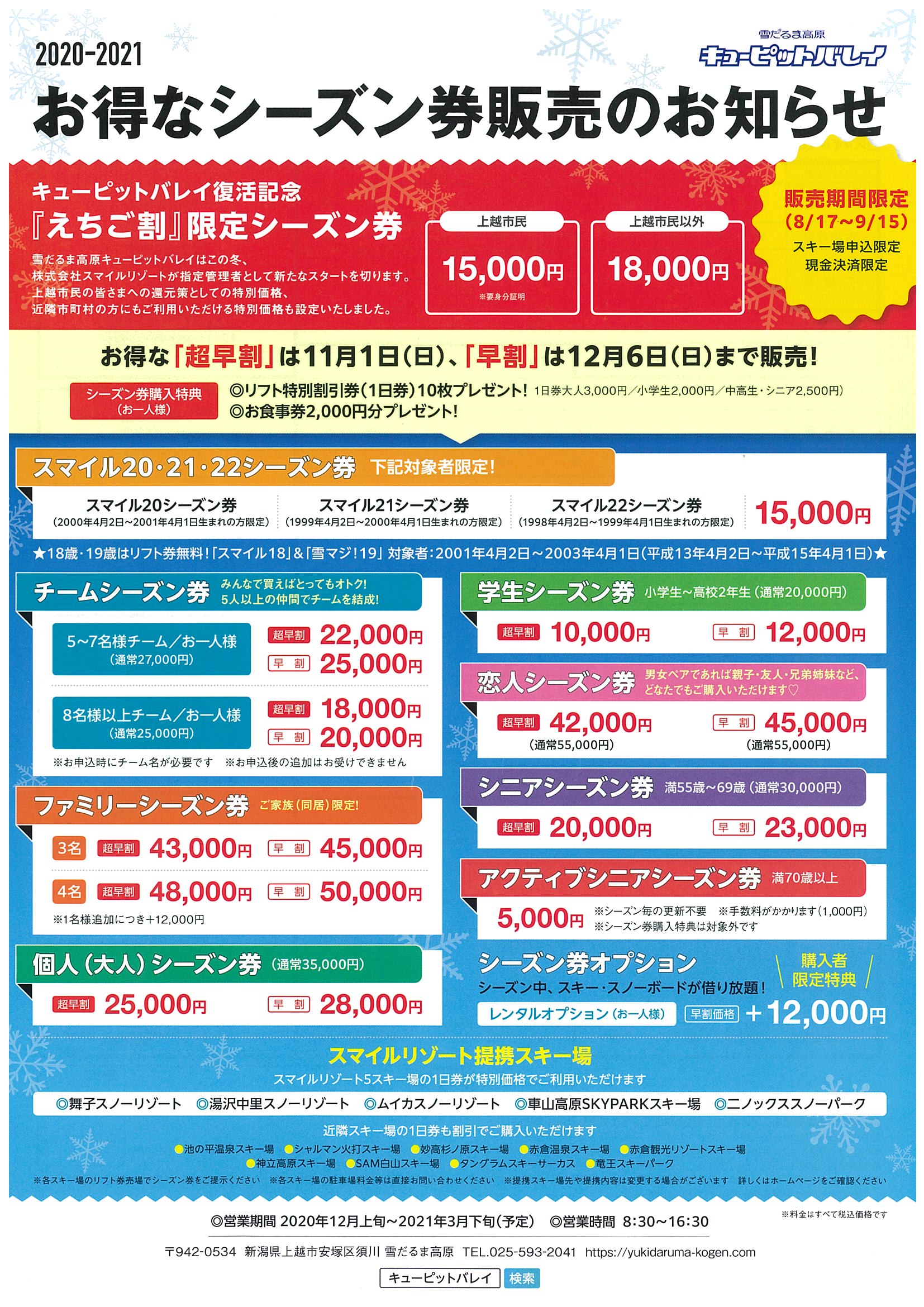 https://www.yukidaruma-kogen.com/news-event/2724.html
This good-value ticket is sold only at the ski resort and only with a cash payment.
Cupid Valley will suspend operations of the gondola this winter and will operate with three lifts.
Manager, Mr. Nomura of Smile Resort is enthusiastic about the fact that "At Smile Resort, we hope that our "smile" service will make our customers enjoy their time here".
The Cupid Valley Ski Resort pre-grand opening is on Saturday, December 12th and Sunday, December 13th, 2020.  
The grand opening is scheduled for Friday, December 18th.
Cupid valley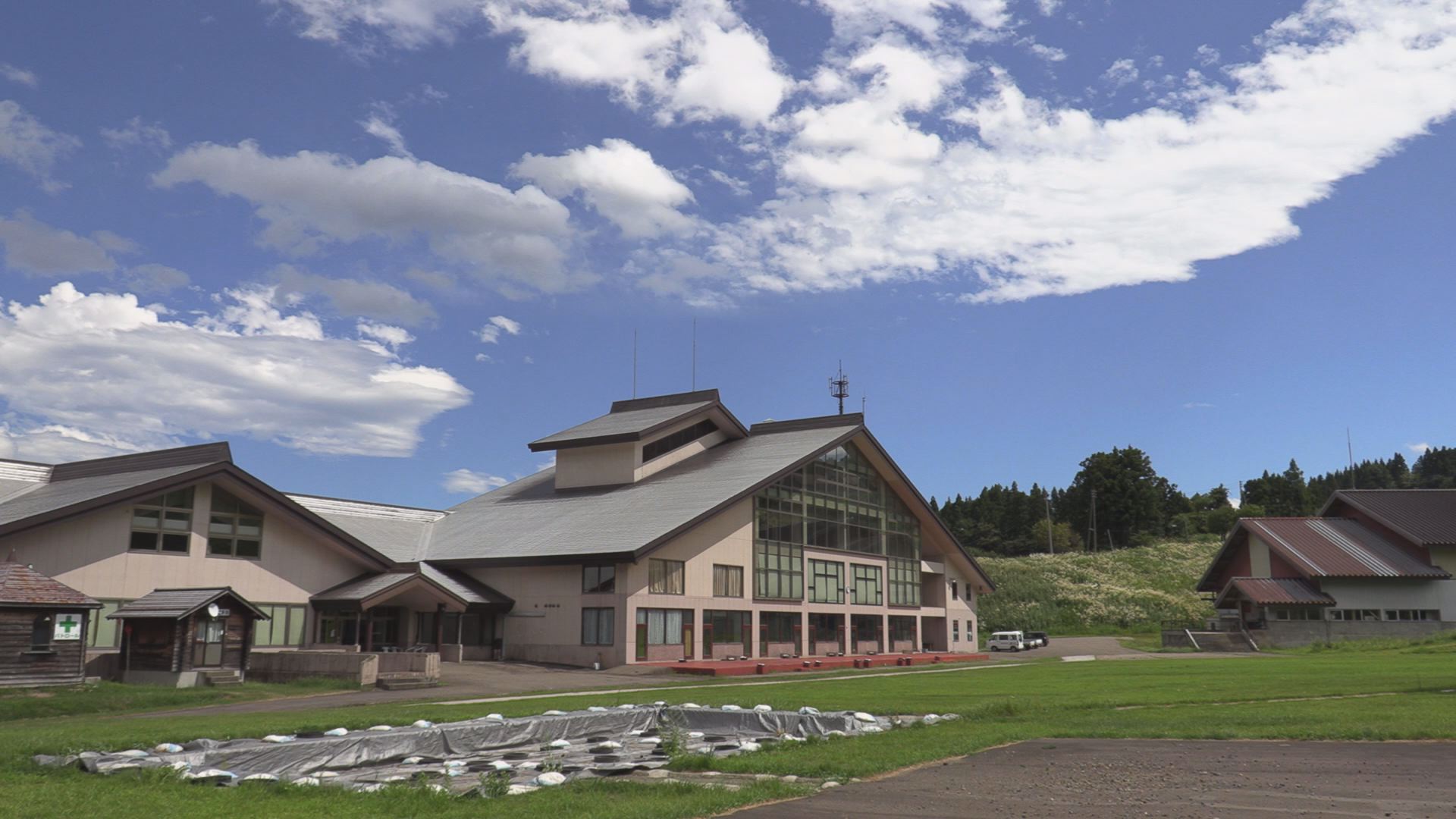 Address: Snowman Plateau, Yasuzuka-Ward, Joetsu City, Niigata Prefecture 942-0534
Tel: 025-593-2041
Access: About 45 minutes from Joetsu IC or Kakizaki IC on the Hokuriku Expressway
URL: https://www.yukidaruma-kogen.com/