A wide variety of courses for the whole family to enjoy! December 25 – March 13 (schedule)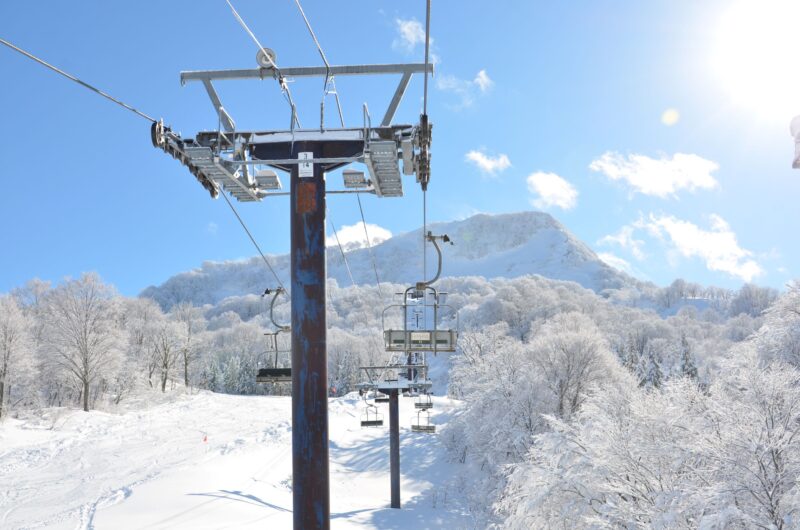 CUPIDVALLEY, a snowman plateau located in Azuka Ward, Joetsu City, Niigata Prefecture. The ski resort is located on the slopes of Mount Hishigatake, 1129 meters above sea level, Surrounded by beautiful trees, On a fine day, you can ski comfortably while looking out over the Sea of Japan. ※Gondola operation is suspended.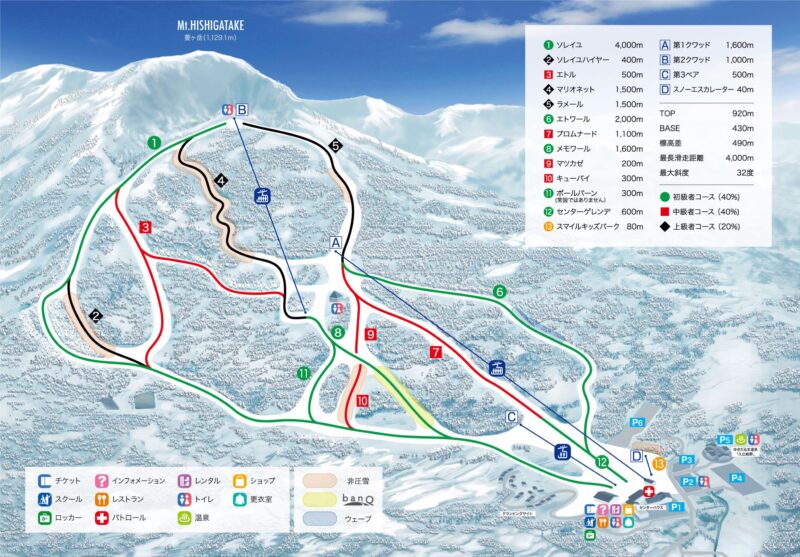 CUPIDVALLEY from the official website
The course is mainly laid out for beginners and intermediates, but there are also backcountry courses for advanced users, with the longest run being 4,000 meters, a total of 12 courses with a wide variety of terrain are available. (Beginner 40%, Intermediate 40%, Upper 20%)In addition, there is also a Smile Kids Park for children to enjoy playing in the snow and sledding, perfect for families, this is a ski resort that everyone can enjoy.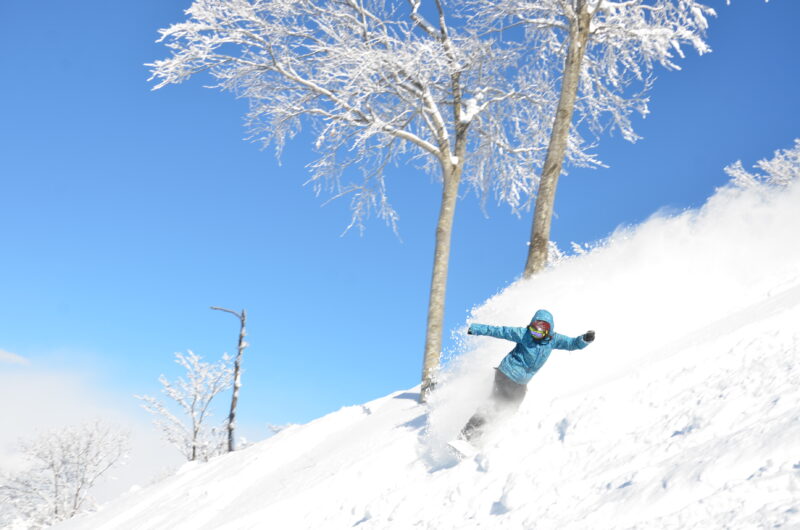 The "Brand Viking +" service, which was newly launched last season, is also noteworthy for its ability to rent skis, boards, and clothing from a selection of top-notch brands. You can choose the perfect board and clothes for yourself while getting advice from the expert staff who know the slopes well. You're free to exchange them during the hour, skiing in the morning, snowboarding in the afternoon, for example, in addition to being able to enjoy, you can  enjoy the feeling of trying on clothes. ※Small items are not available for rental.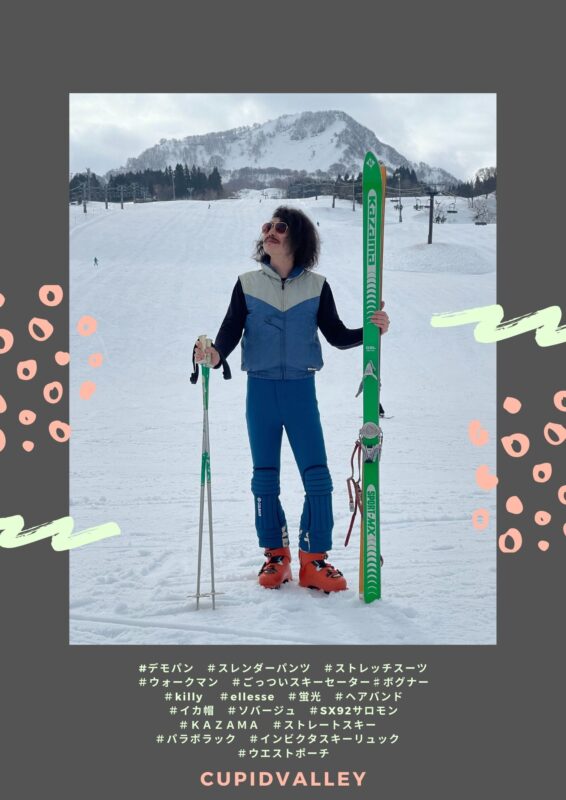 There are also a variety of events during the operating period. The event will continue from last season with a glide event on the slopes and a free lift ticket for those who come in cosplay.
<Events>
Jan. 8 ~ Adult Sledding 
 Sledding is available on the slopes after the close of business on weekends and holidays until March 13. Participation fee: 300 yen
Feb. 23 Old Fashion Day & Cosplay Service Day 
 Those who come to the event wearing an old fashioned or cosplay costume will receive a one-day lift ticket for the day.
Feb. 26 The Corridor of Lamp, Yasuzuka Candle Road & Snow Festival on the Mountain top
Mar. 6 Lerch's Ski School  
 For elementary school students who are skiing for the first time.Free 2-hour lesson in the morning, no lift fee. First 10 people to arrive.


CUPIDVALLEY is also famous for its hot springs. After skiing, sacred mountain,  natural hot spring water from the foot of Mount Hishigatake, why don't you take your time to heal your fatigue.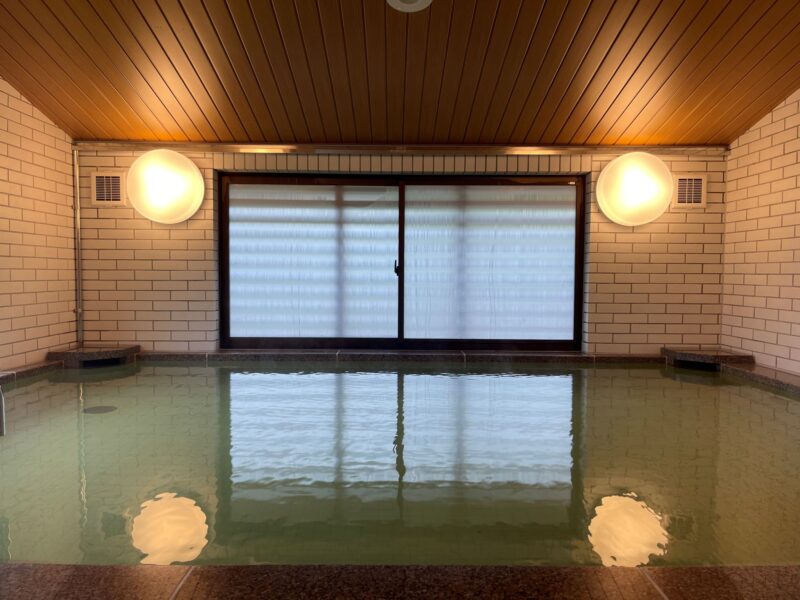 Yukidaruma onsen hot spring for day trip "Kuhikino"
■Business Hours 12:00~18:00(Last Acceptance 17:30)
       ※Saturday and Holidays  12:00~19:00(Last Acceptance 18:30)
       ※Closed on Mondays(If Monday is a national holiday, the museum is closed the following day.)
■Usage fee Adults(Junior high school students and above)600yen, elementary school student 300yen, Not enrolled in school(Over 3 years old)100yen
Data



■Address: 4820 Sugawa, Azuka-ku, Joetsu City, Niigata Prefecture
■Operating period: Saturday, December 25, 2021 – Sunday, March 13, 2022
■Business hours: 8:30 a.m. to 4:00 p.m. No days off
■Usage fees:Lift ticket 1 day  Adults 4,200 yen, Middle and high school students and seniors(Over 55 years old)3,700 yen、elementary school student 2,700 yen
■Rental Fee:Ski and board set 1 day Adults 4,200 yen, Below elementary school students 3,200 yen / Ski and board set half day Adults 3,200 yen, Below elementary school students 2,200 yen
■Various discounts
・Every Tuesday/Men's Day :3,000 yen(One-day lift ticket + 500 yen meal voucher) Tuesday, January 11 ~
・Every Wednesday/Ladies Day:3,000 yen(One-day lift ticket + 500 yen meal voucher) Wednesday, January 12~ 
・Every Thursday/Senior Day(Over 55 years old):2,500 yen(One-day lift ticket + 500 yen meal voucher) Thursday, January 13~
Ski Children's Day Special
■Contents:Free lift(Up to two per parent or guardian )
■Target:Elementary school students and below
■Date of implementation:3rd Sunday of December to March
CUPIDVALLEY
Address: 4820 Sugawa, Azuka-ku, Joetsu City, Niigata Prefecture
Tel: 025-593-2041
Access: <Car>Hokuriku Expressway 45 minutes from Joetsu IC
URL: https://www.yukidaruma-kogen.com/