Focusing on camps that have become increasingly popular in recent years, we are doing our best to publicize the campsites that are open in the Joetsu area (Joetsu City, Myoko City, Itoigawa City).  Not only detailed information on each campsite, but also spots recommended by the editorial department will be posted.  It's good to have fun with your family, or to enjoy your time as a solo camper.  Why don't you go out to play in the great outdoors?
Natural grass site that spreads out at the foot of Mt. Hishigatake.
Luxury glamping is also popular!
The Cupid Valley campsite, which extends to the foot of Mt. Hishigatake (elevation 1192 meters) in Yasuzuka-Ward, Joetsu City, Niigata Prefecture, was reopened this spring.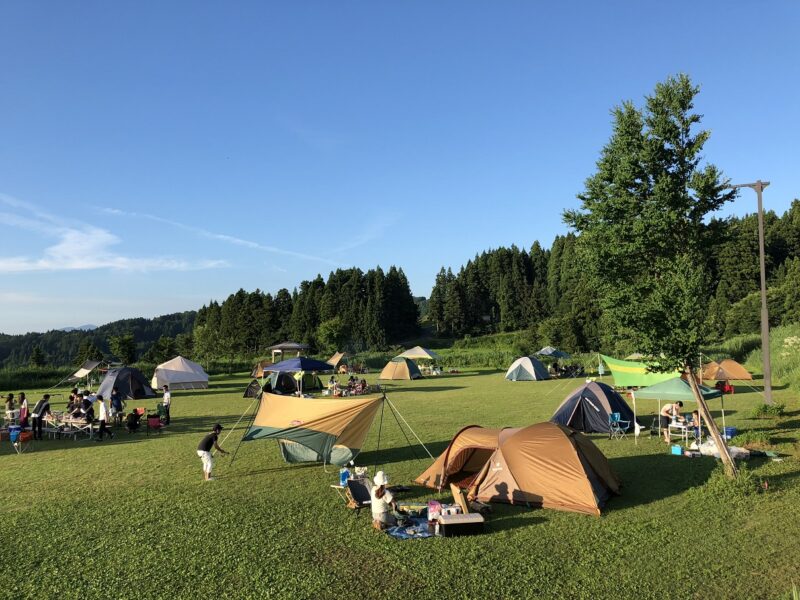 Cupid Valley is known as a ski resort that boasts abundant snow in winter.  In the summer season, it is a field where you can enjoy a variety of activities, mainly BBQ and camping.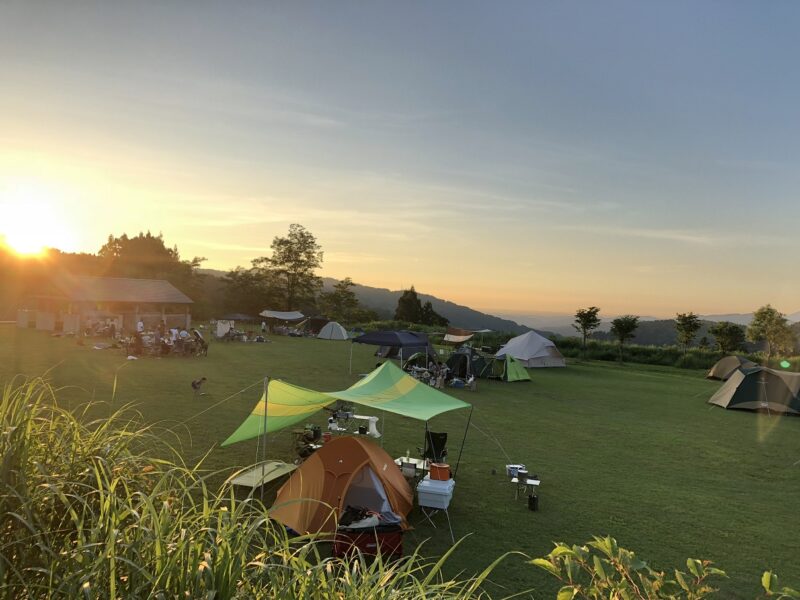 The main area is a free site that is popular for its natural, soft-textured grass that takes advantage of the location of the plateau.  In an open space away from the hustle and bustle of the city, time passes slowly and you can enjoy the view of the rice terraces and the surrounding mountains.  Another feature of this camp site is that you can stay with your dog.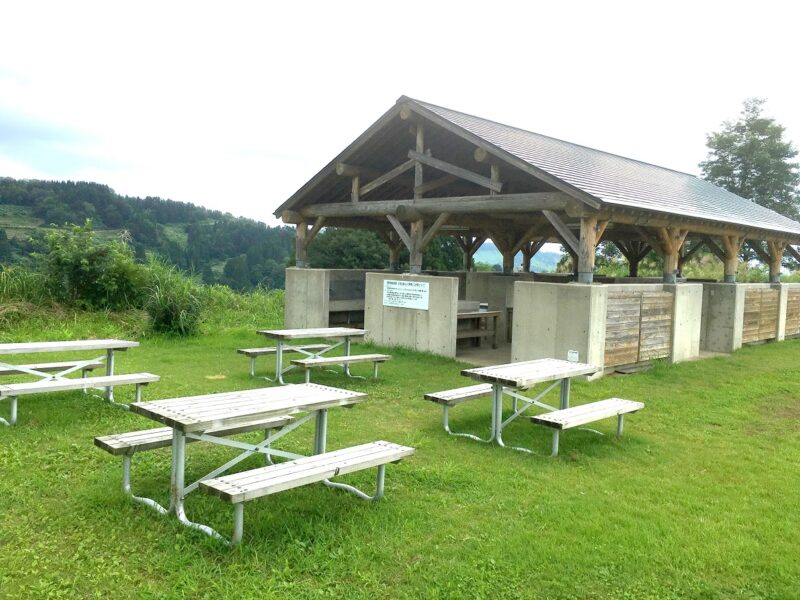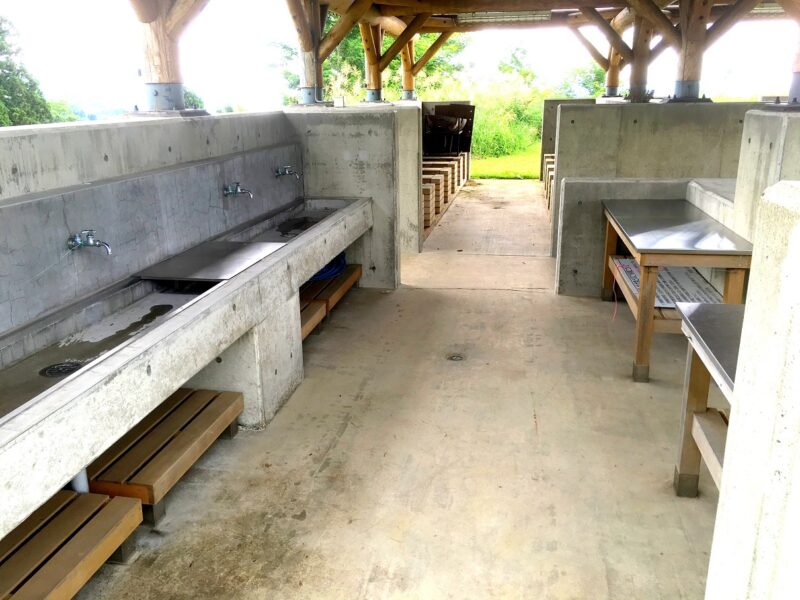 The kitchen has hot water, so it is comfortable to wash the dishes.  The campsite is also equipped with flush toilets for men and women, which are cleaned regularly.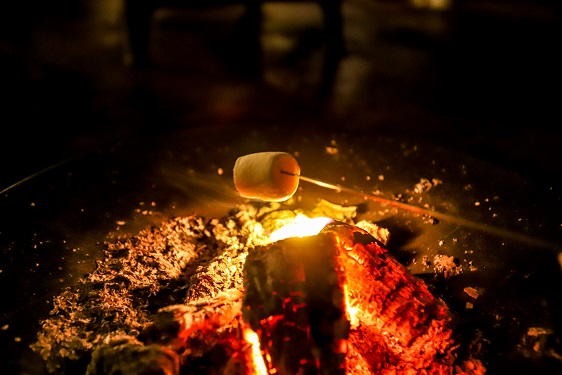 The campsite usage fee is 5,500 yen per block (free site 8 x 8 m) for up to five people per night.  Check-in is between 1pm and 5pm and check-out is until 10am the next day.
No need to bring anything!  A luxurious glamping plan is available!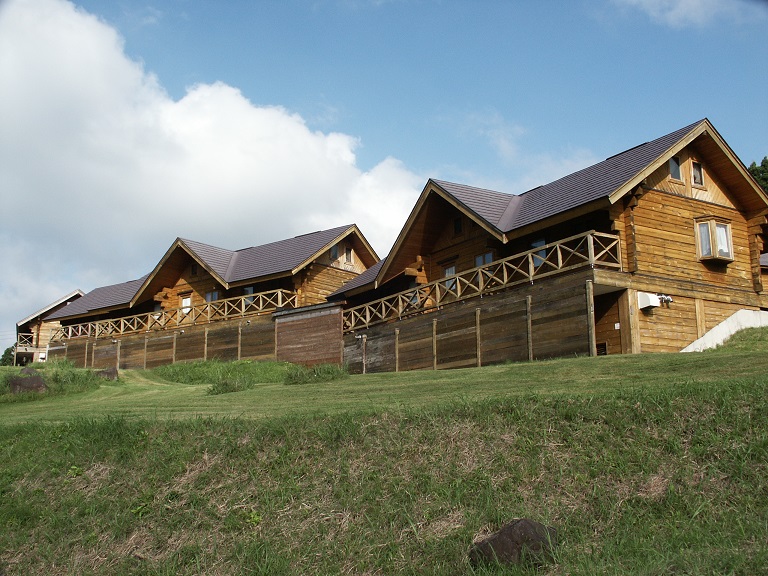 This is a Canadian log house accommodation that was renewed this spring.  A new glamping plan to stay here is available now.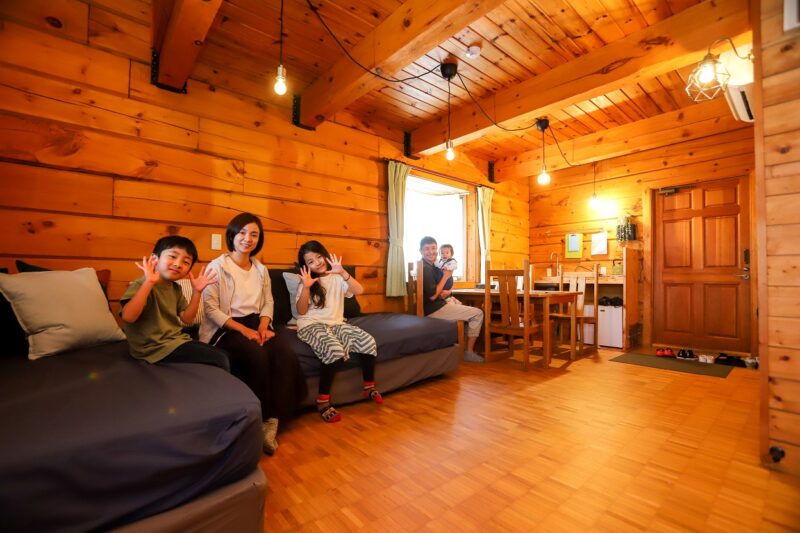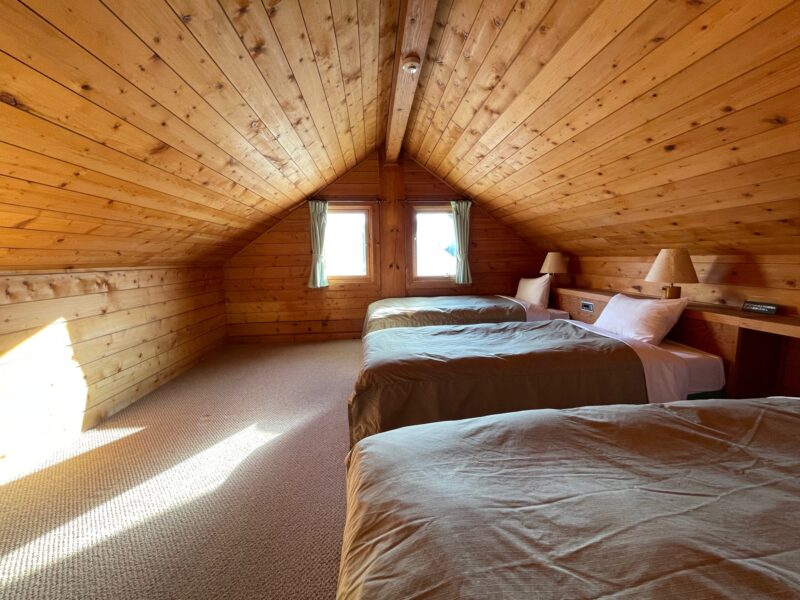 The log house's strength is that it is fully equipped with air conditioning, so you can spend a comfortable time here even in bad weather.  One room has a capacity for five people and there is a bedroom on the 2nd floor.  In addition, it is fully equipped with wi-fi, Bluetooth speakers, kitchenette, refrigerator, etc.  In addition, glamping users can use the adjacent one-day hot spring "Kubikino" once for free.   * Pets cannot stay in this accommodation.
You must be curious about the meals …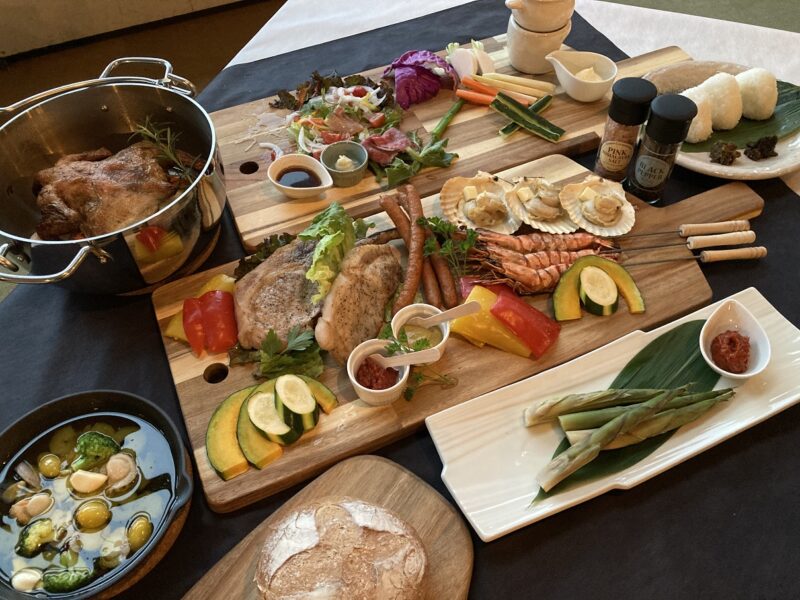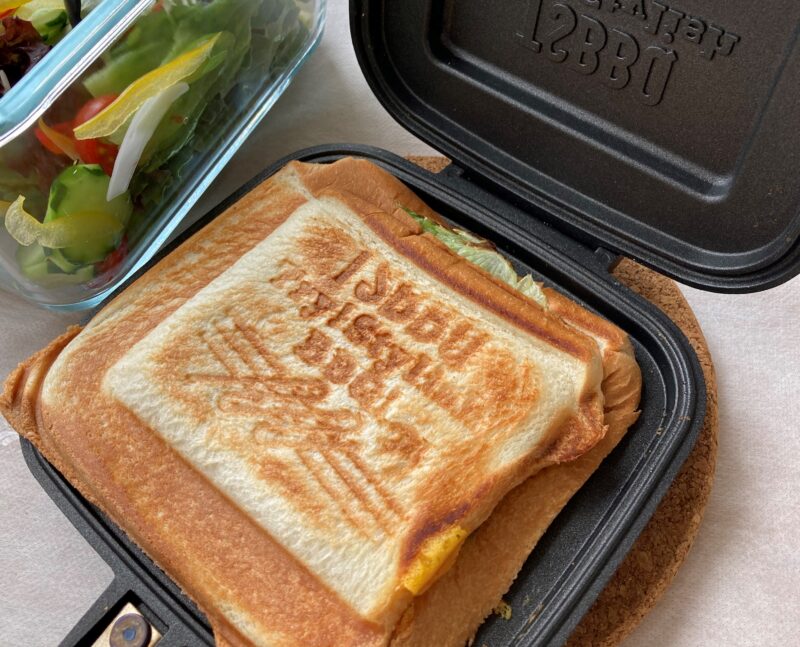 In the evening, the grill dining restaurant "Blanc Neige" on the premises serves luxurious meals with all-you-can-drink including alcohol.  A hot sandwich breakfast will be brought to you in the log house in the morning.  The service is very popular, and the popularity is increasing because of the convenience of users not being required to bring any camping equipment.
Glamping starts from 14,000yen per adult with meals.  Prices vary depending on the time of day and the day of the week.  In addition, it is 12,000 yen for elementary school students and 8,000 yen for children aged three to preschool.  Glamping also has a self-glamping plan without meals.  Please see the Cupid Valley website for price details.
Recommended by the editorial department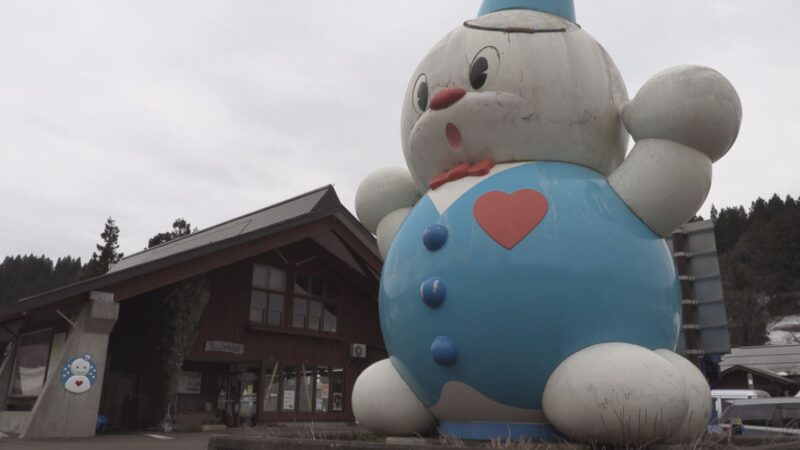 Yukidaruma Bussankan
The Roadside Station "Yukidaruma Bussankan" in Joetsu Yasuzukaku offers local wild plants, vegetables, rice, pickles, bamboo dumplings, kakimochi, handmade gelato and coffee.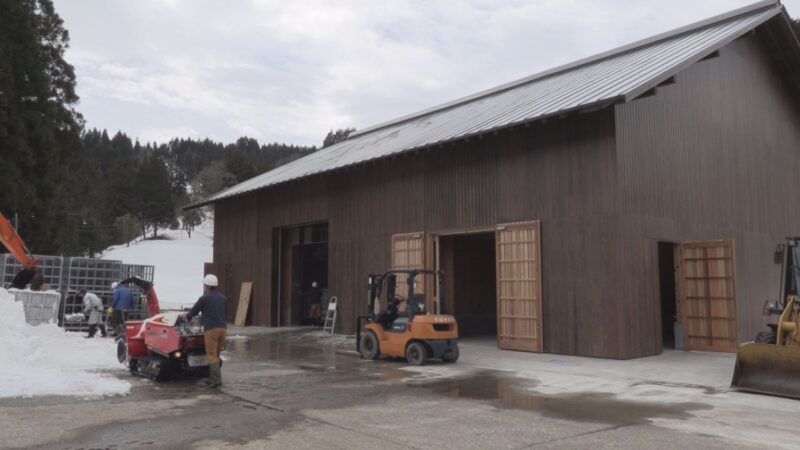 Yuki no hako
Yuki no hako is a sightseeing-type snow room storage facility that opened in Yasuzukaku, Joetsu City in March 2021. This facility that can hold up to ninety tons of snow, where rice and vegetables are stored.  The room is kept at about 5 ℃ even in the summer, and tourists can freely visit it.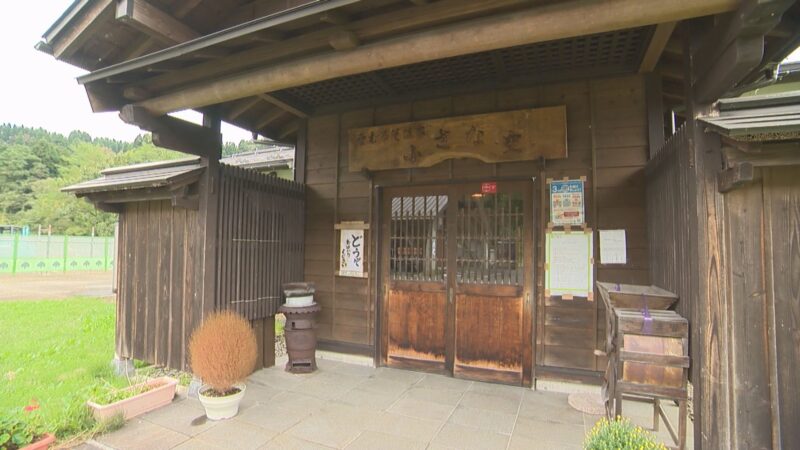 Yukimuro-soba House: Chiisana sora (Small Sky)
This restaurant offers soba noodles using buckwheat flour stored in the snow room in Yasuzuka-Ward.  The restaurant boasts a pleasant atmosphere, with its thick beams, wood stove and hearth, complemented by the scent of buckwheat noodles.
Yukidaruma Plateau Cupid Valley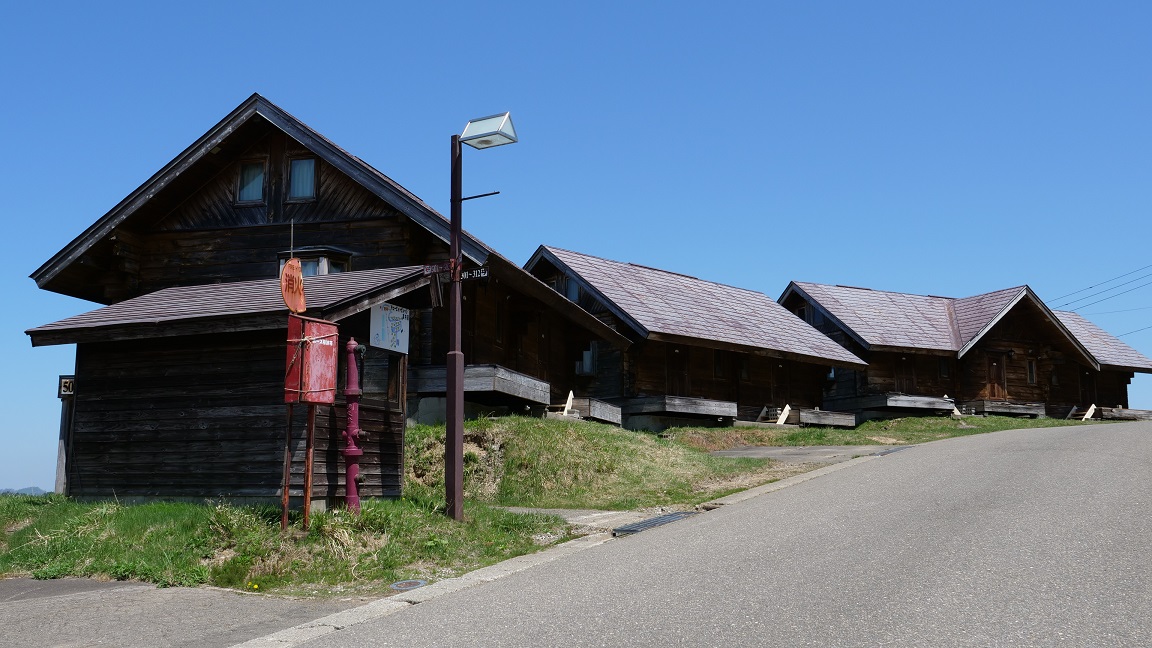 2021 campsite business until October 9th
Address: 4820 Sugawa, Yasuzukaku, Joetsu City, Niigata Prefecture 942-0534
Tel: 025-593-2041
URL: https://www.yukidaruma-kogen.com/