Focusing on the recent boom in camping, we cover all campgrounds operating in the Tokamachi City area. In addition to detailed information on each campsite, the editorial department recommends places to stop by. Whether you are looking for a family camping trip or a solo camping trip to enjoy your time to the fullest, we are sure you will find something to suit your needs. Why don't you go out and enjoy the great outdoors?
【Open May 2 – mid-November】A campground in the forest! You can experience the whole wilderness!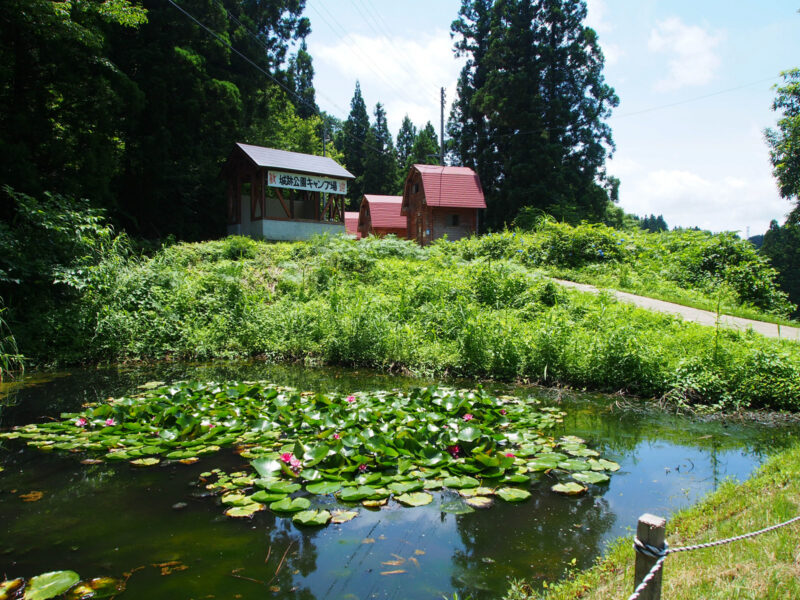 The campground is located in Matsudai Castle Ruins Park, just south of Matsudai Station on the Hokuhoku Line and close to Route 253. This nature-filled field is surrounded by virgin forest and terraced rice paddies on the vast grounds of Matsudai Castle Ruins.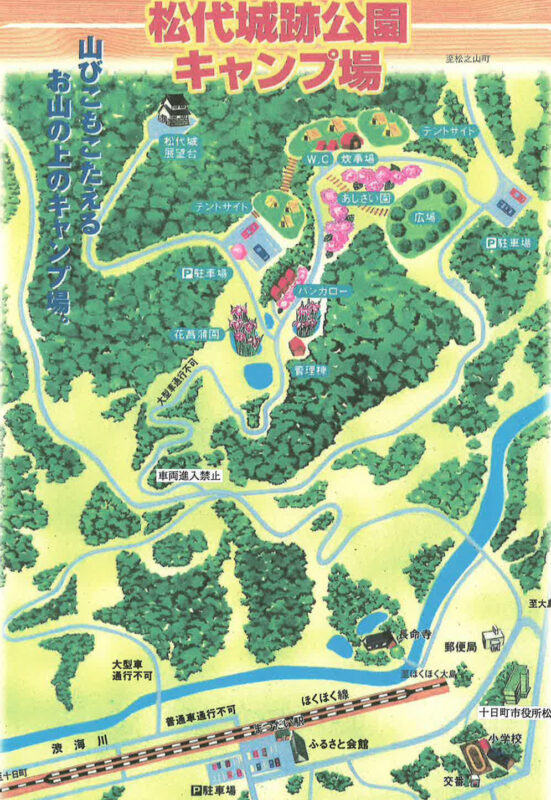 Campsite Map
The campground, located in the forest, has tent sites and bungalows, and depending on the season, irises and hydrangeas are in full bloom. In addition to camping, you can enjoy barbecues, forest bathing, stargazing, and other activities with your friends and family.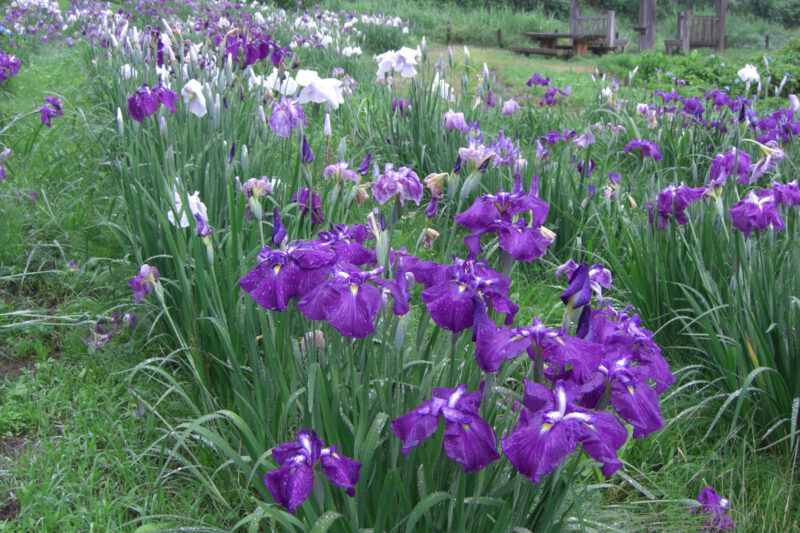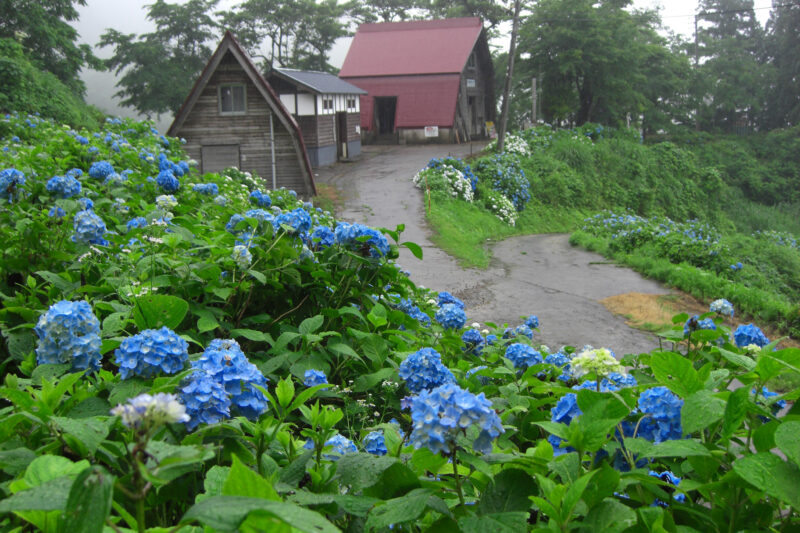 There are 10 tent sites and 3 bungalows that can accommodate 6 to 8 people. There is a cooking building and other facilities, but no barbecue equipment or cooking utensils are available, so you will need to bring your own.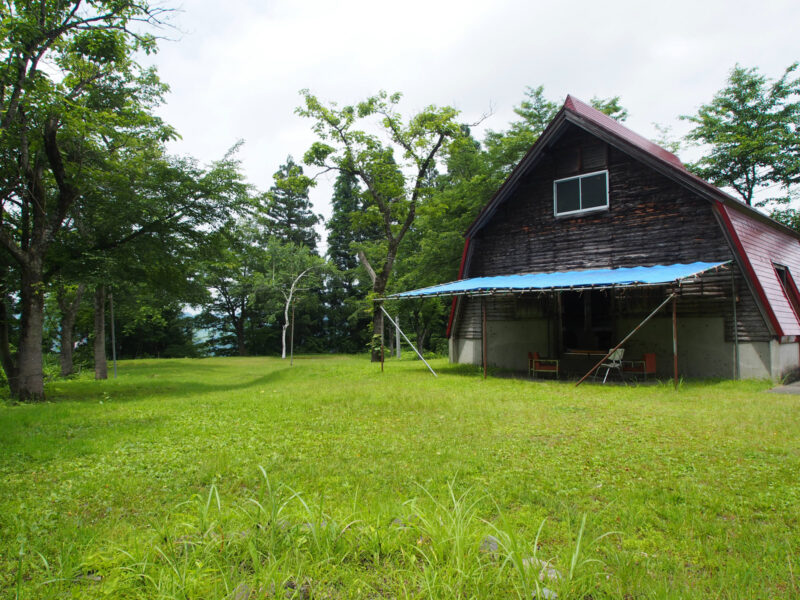 Tent sites and cooking facilities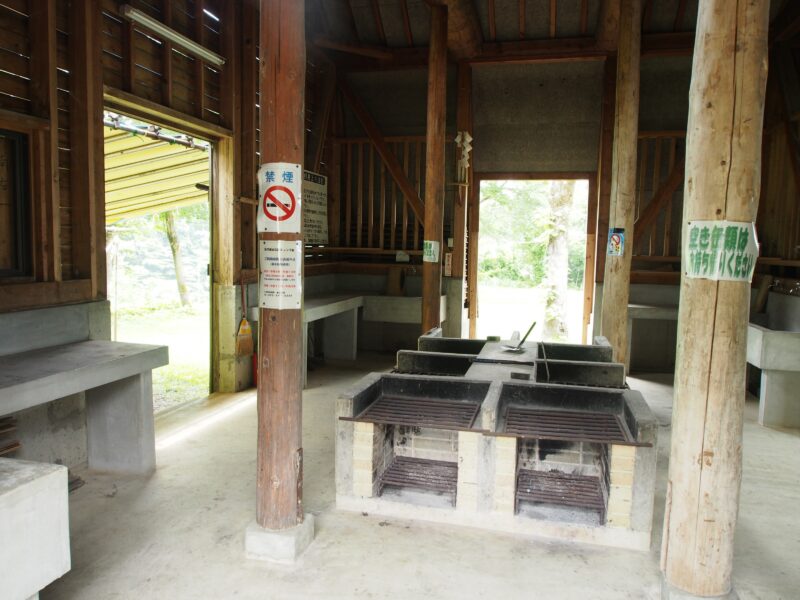 kitchen tower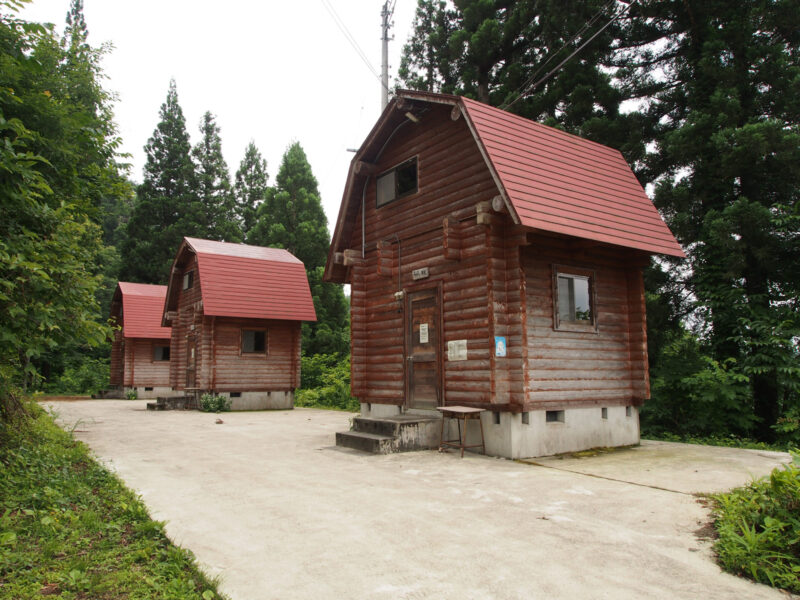 Bungalow (6-8 people)
Editor's Recommendations for Surrounding Spots
■Echigo-Tsumari Art Triennale Website
■Matsudai "Noubutai"
■Terraced rice paddies at Hoshitoge(Tokamachi City Tourism Association)
■Matsudai Shibatoge Onsen Unkai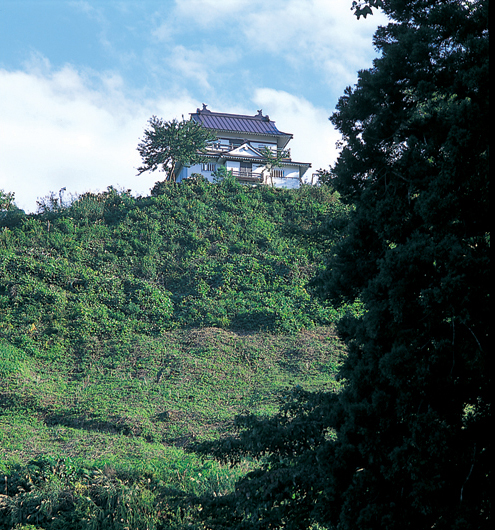 Matsudaijo Observatory
Up the mountain path leading from the campground is an observatory modeled after the keep of Matsudai Castle. From here, you can enjoy a panoramic view of the Matsudai area and the mountains of Uonuma. Artworks are also displayed inside the observatory.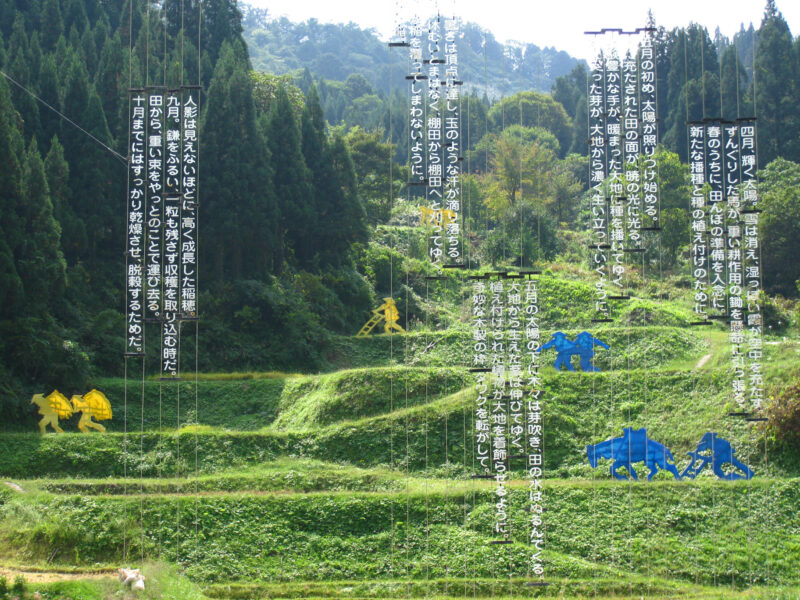 Ilya & Emilia Kabakov, "Terraced Fields" (from Matsudai's "Nohbutai")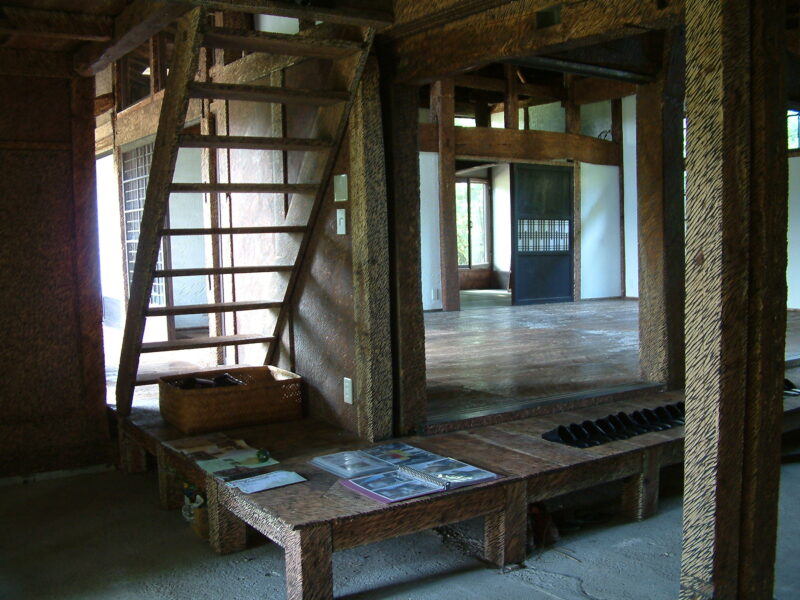 Junichi Kuragake + Nihon University College of Art Sculpture Course Volunteers "Shedding House" (about 20 minutes by car from Matsudai Station)
A three-minute walk from Hokuhoku Matsudai Station is Matsudai "Noubutai", one of the base facilities of the Echigo-Tsumari Art Triennale, which is a field museum with contemporary art works scattered inside the museum and in the surrounding satoyama.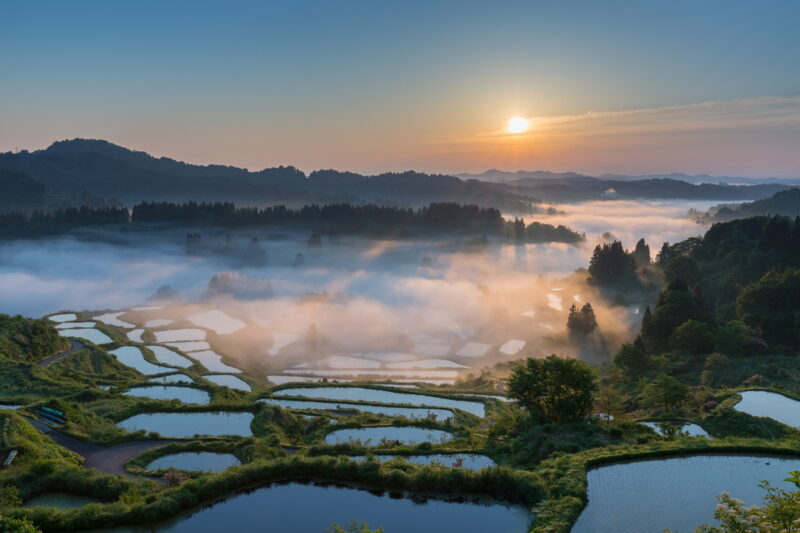 Terraced rice fields at Hoshitoge Photo courtesy of Tokamachi Tourist Association
A recommended stop is a group of terraced rice paddies. Among them, "Hoshitoge Terraced Rice Paddies" consists of about 200 rice paddies of various sizes spread out on the slope like fish scales. It is also very close to the Shedding House.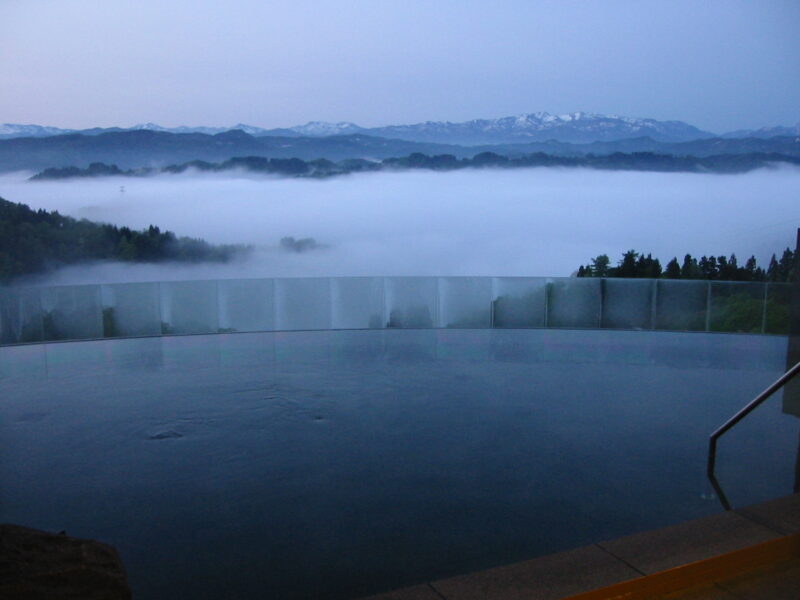 Matsudai Shibatoge Onsen Unkai Open-air bath
We also recommend "Matsudai Shibatoge Onsen Unkai," a 7-minute drive from Matsudai Station on the Hokuhoku Line. Depending on the weather, you can see the sea of clouds from the open-air bath and feel as if you are floating in the clouds. One-day trip bathing is also available.
Matsudai Castle Ruins Park Camp Ground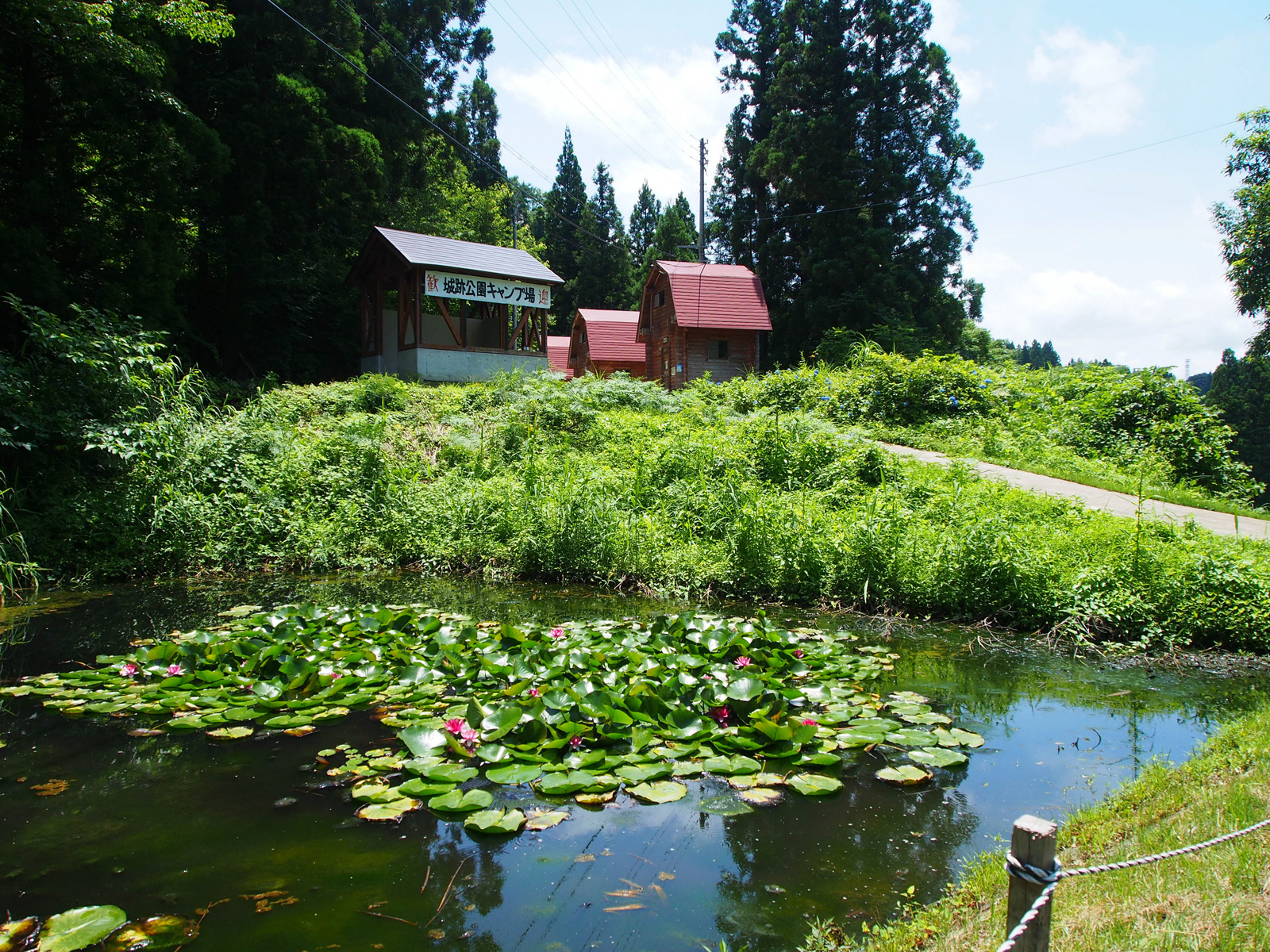 ■Operating period: May 2, 2023 - mid-November ■Parking: 10 cars ■Price: Tent site: 1,500 yen (including bring-your-own), bungalow: 3,500 yen per bungalow (this amount regardless of the number of people), environmental health cooperation fee: 100 yen (per person), firewood: 200 yen per bundle
Address: 5236 Matsudai, Tokamachi City, Niigata Prefecture
Tel: 025-597-2220(Matsudai Branch Office, Regional Development Division)
Access: 〈car〉60 minutes from Muikamachi IC of Kanetsu Expressway and Joetsu IC of Hokuriku Expressway, respectively, via Route 253.
URL: https://honyaku.j-server.com/LUCTKMC/ns/tl.cgi/https://www.city.tokamachi.lg.jp/soshiki/matsudaishisho/chiikishinkoka/1/gyomu/1450417249048.html?SLANG=ja&TLANG=en&XMODE=0&XJSID=0