Focusing on the recent boom in camping, we cover all campgrounds operating in the Tokamachi City area. In addition to detailed information on each campsite, the editorial department recommends places to stop by. Whether you are looking for a family camping trip or a solo camping trip to enjoy your time to the fullest, we are sure you will find something to suit your needs. Why don't you go out and enjoy the great outdoors?
【Open June 3 – October 15】Handmade by the owner! Exotic Camp Village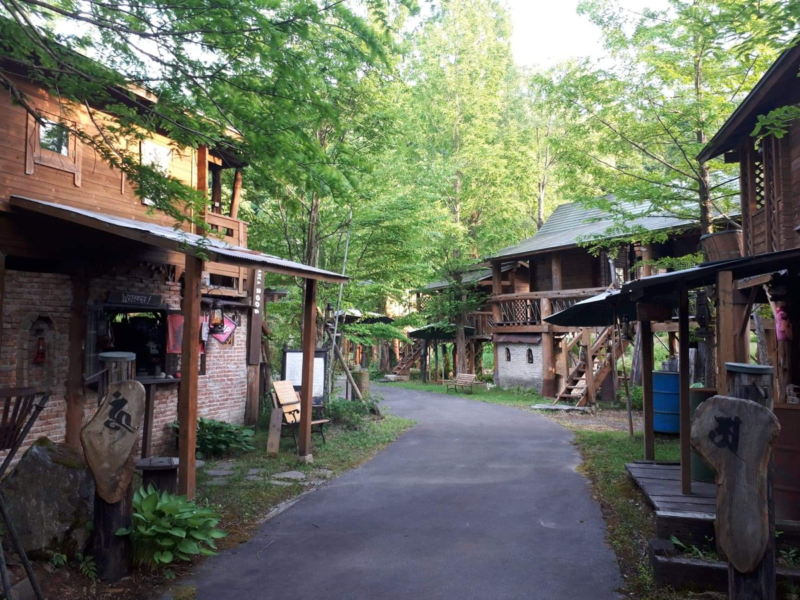 From the Echigo-Kawaguchi IC of the Kanetsu Expressway, drive south on Route 117 for about 25 minutes. In the mountainous area of Shimogumi, Tokamachi City, there is an exotic camping village called "Outland Campsite".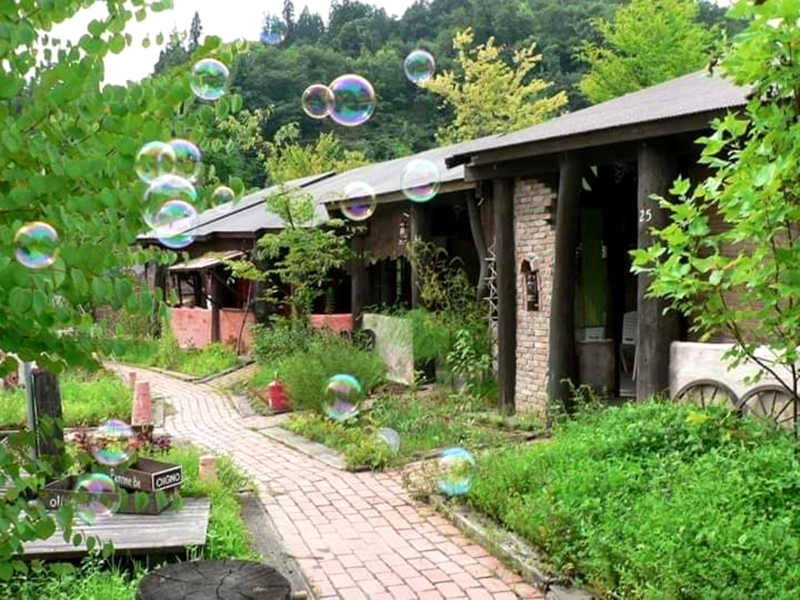 Once you step inside, you will be greeted with an exotic view that will make you feel as if you have stepped into a fairy tale.
The campground was handcrafted by the owner alone over a 20-year period; it was entered as a work of art in the Echigo-Tsumari Art Triennial in 2006, 2009, 2012, and 2015.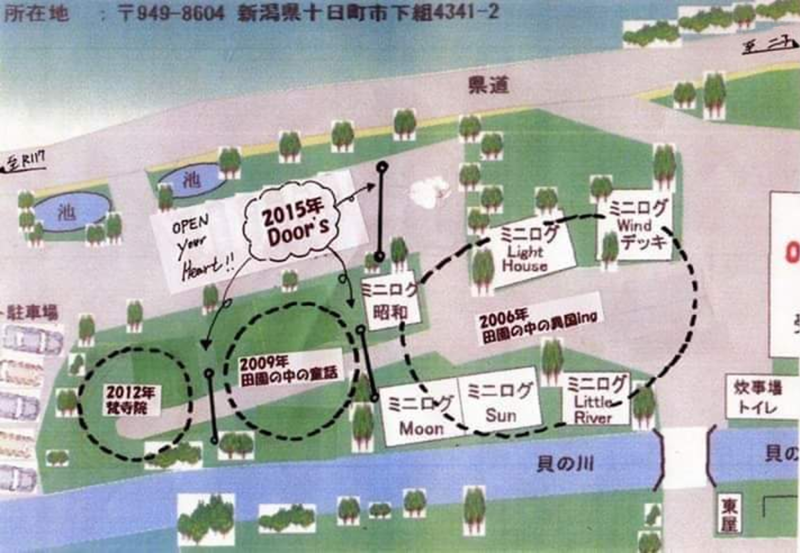 The site is surrounded by greenery and has a creek running through it, making it a perfect place for camping. Each of the log cabins was handmade by the owner and has its own unique atmosphere. Some of them have Japanese-style rooms with tatami mats. Please check the photos for the exterior and interior views.
Mini log house "Little River" (for 3 adults)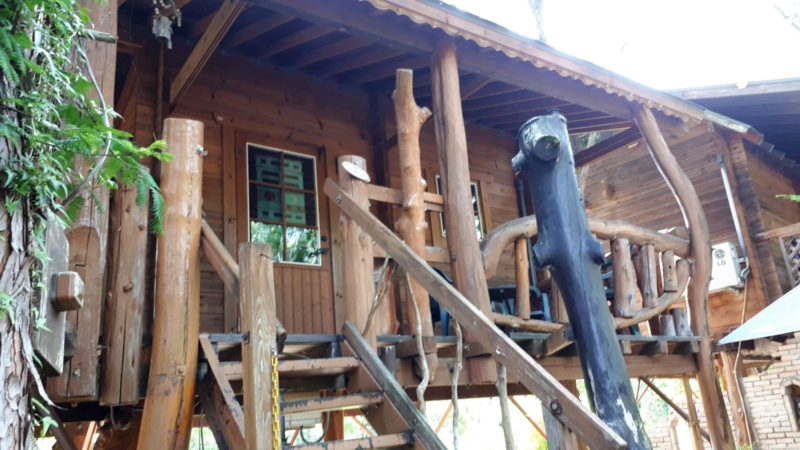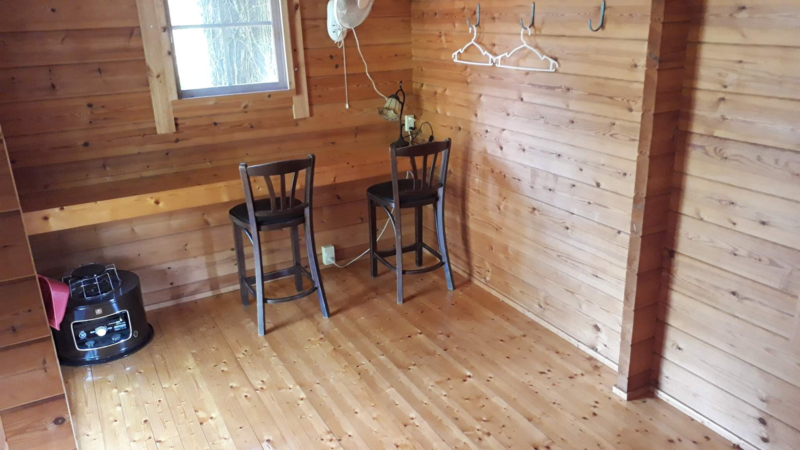 Mini log house "Little River" (for 3 adults)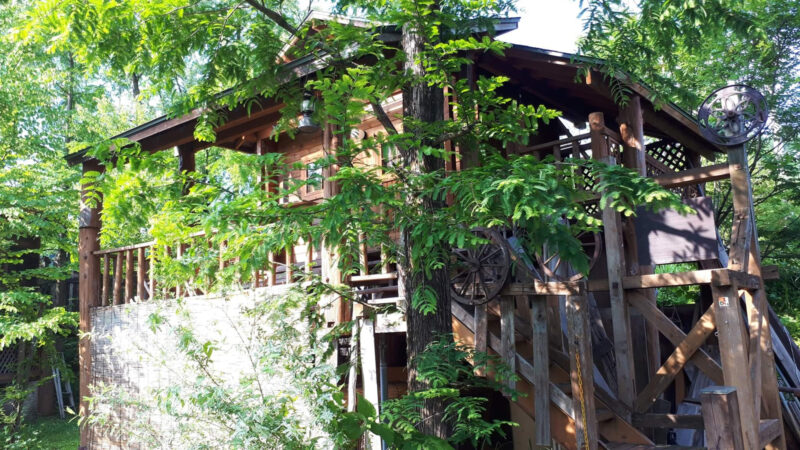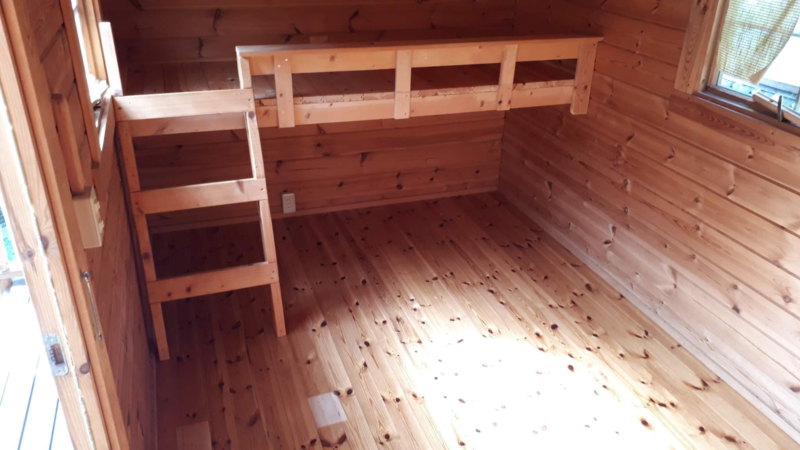 Mini log house "Showa" (for 4 adults)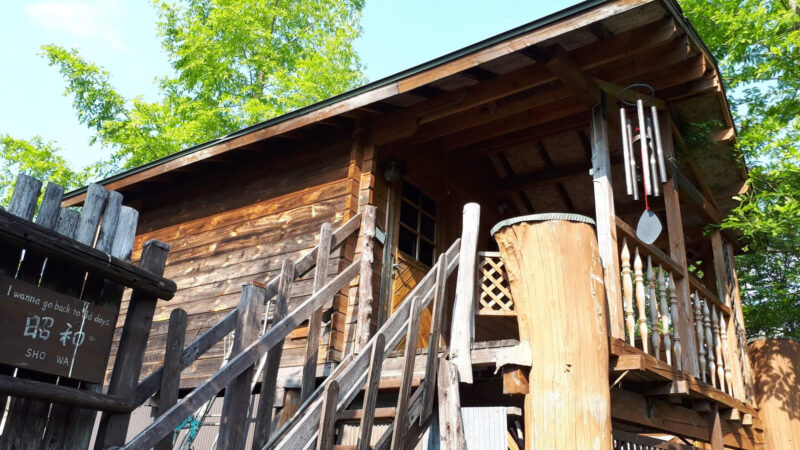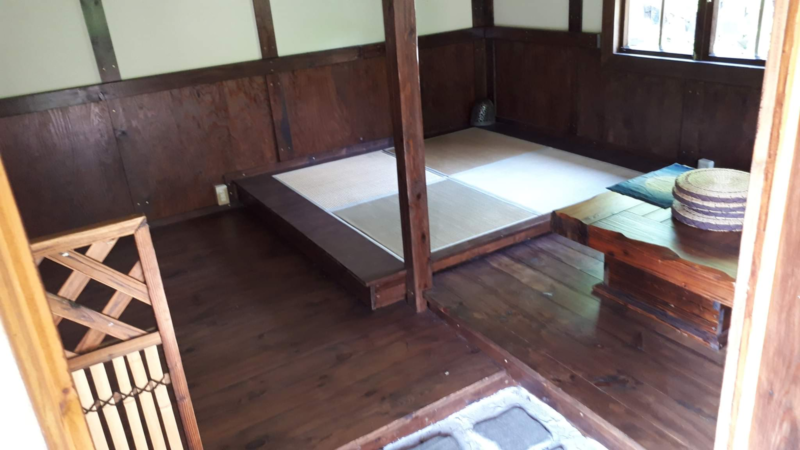 Mini log house "Light House" (for 6 adults)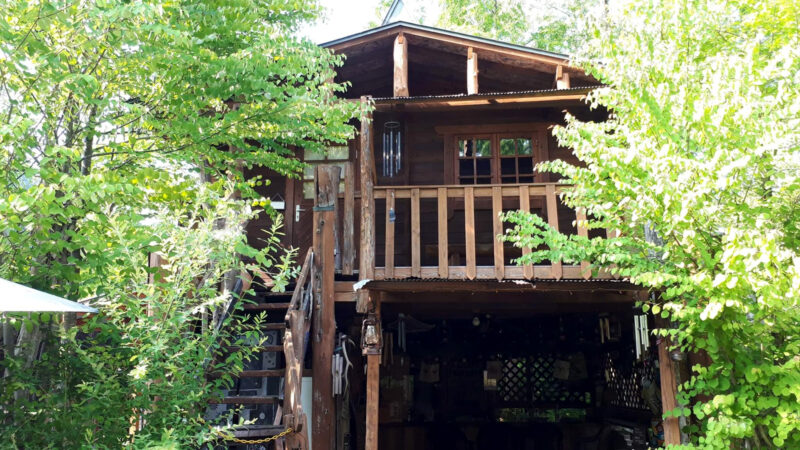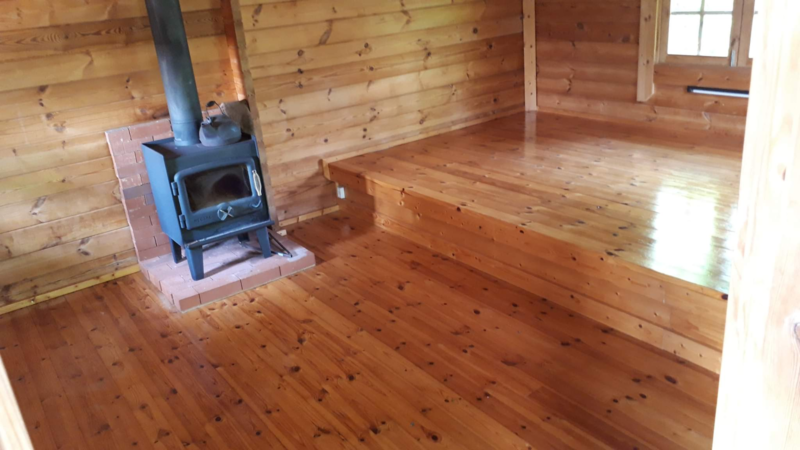 Mini log house "Moon & Sun" (2 connected buildings, 6 adults each)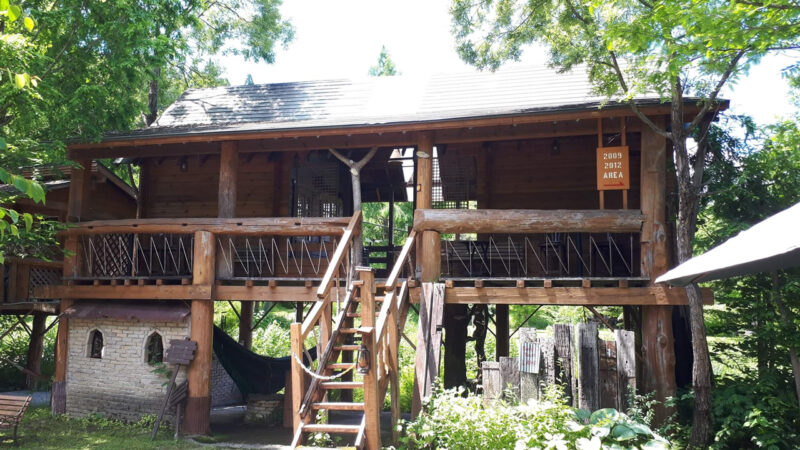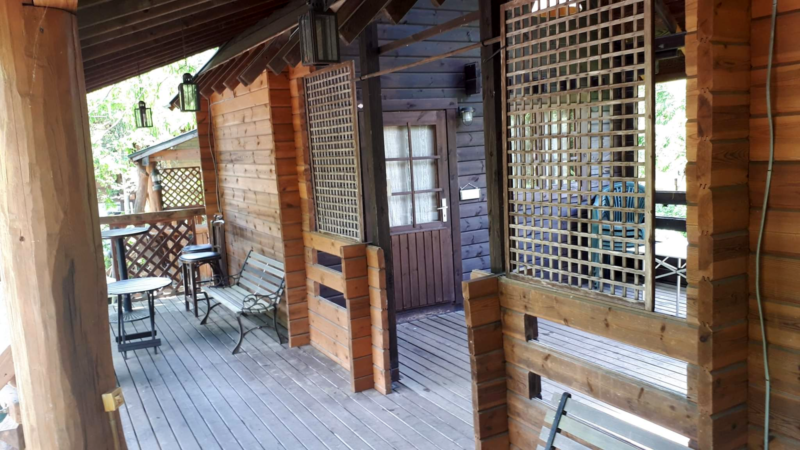 The mini-log houses with terraces offer beautiful views. All rooms are air-conditioned for your comfort. However, there is no bedding, so please bring your own sleeping bag and mat.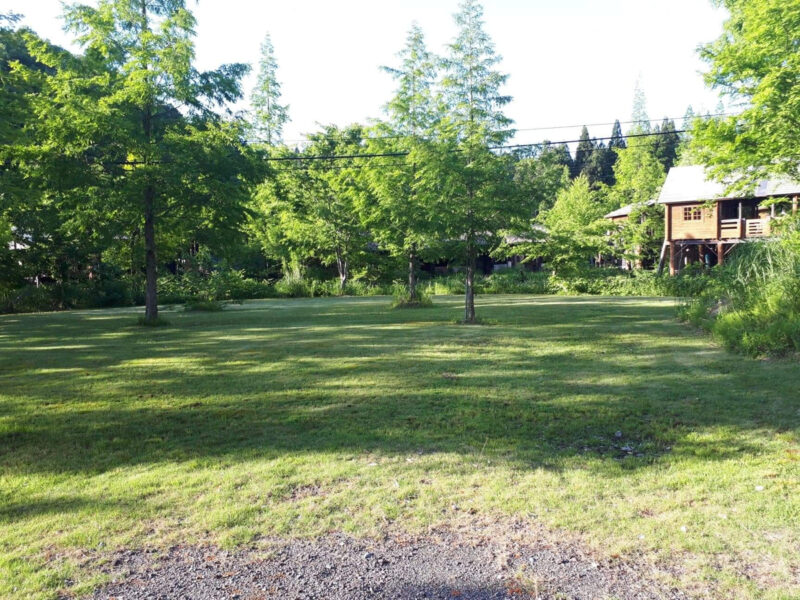 camp site
This is a camp site. There are 21 lots in total, and you can drive to the side.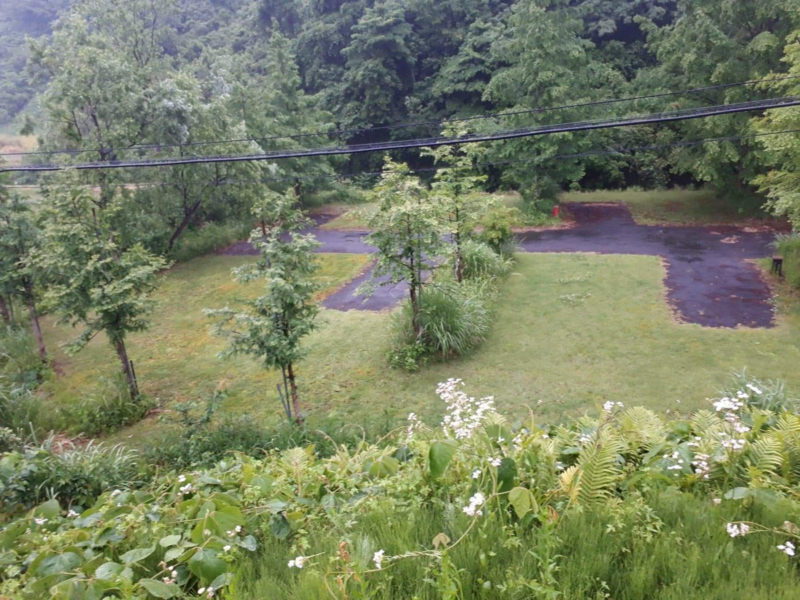 auto-camping site
There are a total of 6 auto campsites. AC power is available in all of them.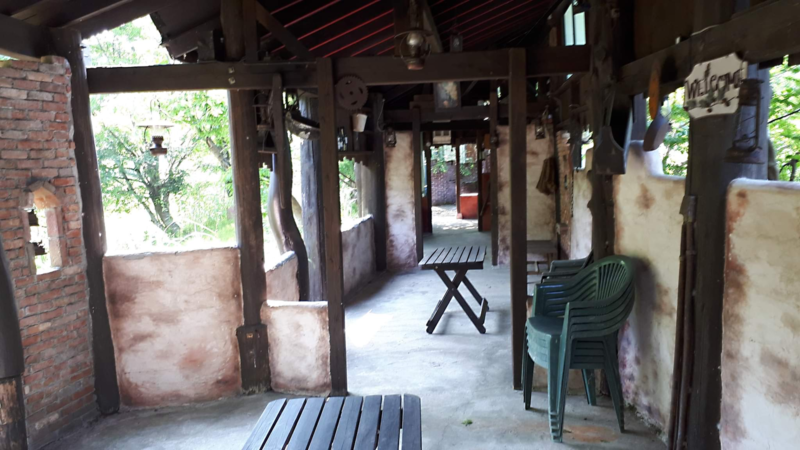 barbecue area
In addition, the facility has a resident management building, a barbecue area (cooking), toilets, and one shower room. Tents, barbecue coronas, and other rental equipment are alsailable.o av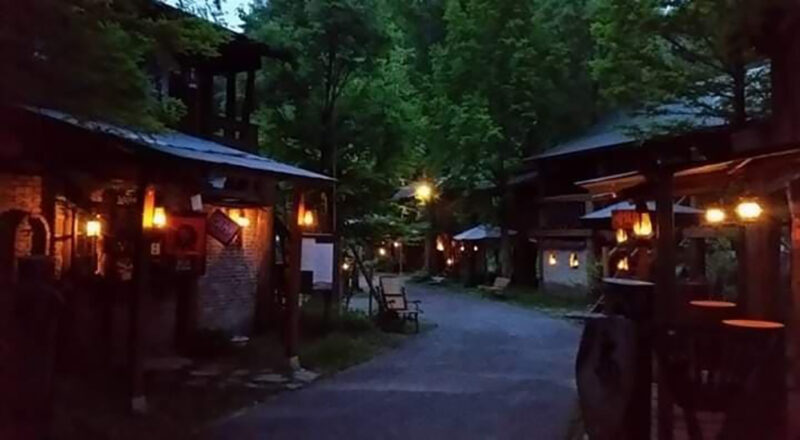 When it gets dark, lanterns are lit throughout the area, creating a different atmosphere than during the day.
< DATA>
■business period: June 3, 2023 – October 15, 2023
■Reception:Reservations must be made by phone.
Check-in: 13:00 / Check-out: 11:00
■Entrance fee: Adults 500 yen, children 300 yen
■Rates: Overnight stay log house 7,000 yen-, tent site 1,500 yen, auto site 4,500 yen
*Rental equipment must be inquired in advance.
■Parking: 30 cars
Outland Campground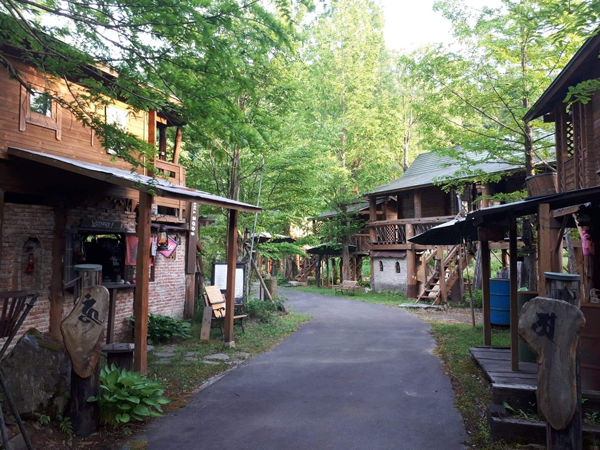 ■business period:June 3 - October 15, 2023
Address: 4341-2 Shimogumi, Tokamachi-shi, Niigata
Tel: 090-3330-6541
Access: 〈car〉25 minutes from Echigo-Kawaguchi IC on Kan-etsu Expressway via Route 117.
URL: https://outland.site/