A popular signboard menu with repeaters!
【manmaru terrace】
Grape is a specialty of Sanwa-ward, Joetsu City, Niigata Prefecture. The cafe "Mammar Terrace" offers sweets using the grapes. This time we will introduce the cafe♪
The vineyard is run as an "Amaya farm", and it is becoming popular because you can enjoy processed grape products and sweets hand-made by the owner. You can enjoy a special menu such as sweets using local rice flour and milk, and 100% fruit juice grape juice. And on the terrace, pets are allowed, so it's a nice cafe for dog lovers.
Chiffon cake 450 yen (tax included)
*Cake-only takeout from 280 yen (tax included)
"Chiffon cake" is the most popular menu at Mammaru Terrace.
We use Joetsu rice flour, local Sanwa milk, and eggs from the Kamada poultry farm in Kashiwazaki City. We pay particular attention to details such as how to foam the meringue and how to lay the dough after it has been baked, giving it a moist and fluffy texture.
Of course, the signature products that keep repeaters are delicious even if you eat them as they are, but you will have to use the sauce that is unique to the vineyard!
You can enjoy the refreshing flavor that makes the most of the ingredients. In addition to fruit sauce, Mammalu Terrace also sells processed products such as juice, jam and spreads.
Grape juice 1,400 yen (tax included)
Above all, this grape juice is 100% fruit juice that does not use any sugar. The flavor of the juice changes depending on the taste of the harvested grapes, so you can enjoy the taste of each year ♪
The fine crystals that float in the juice are Shuseki-san. It comes out when the grapes are processed, and the umami component is condensed under the delicious taste. I give priority to umami and dare to leave it.
Spread of grape and cream cheese 950 yen (tax included)
This is a spread. Combined with cream cheese, you can put it on bread. The sweetness of grapes and the sourness and richness of cream cheese are irresistible.
In addition, the coffee provided in the store is ground with 4 types of beans blended to suit the taste of the sweets. Please try this as well♪
manmaru terrace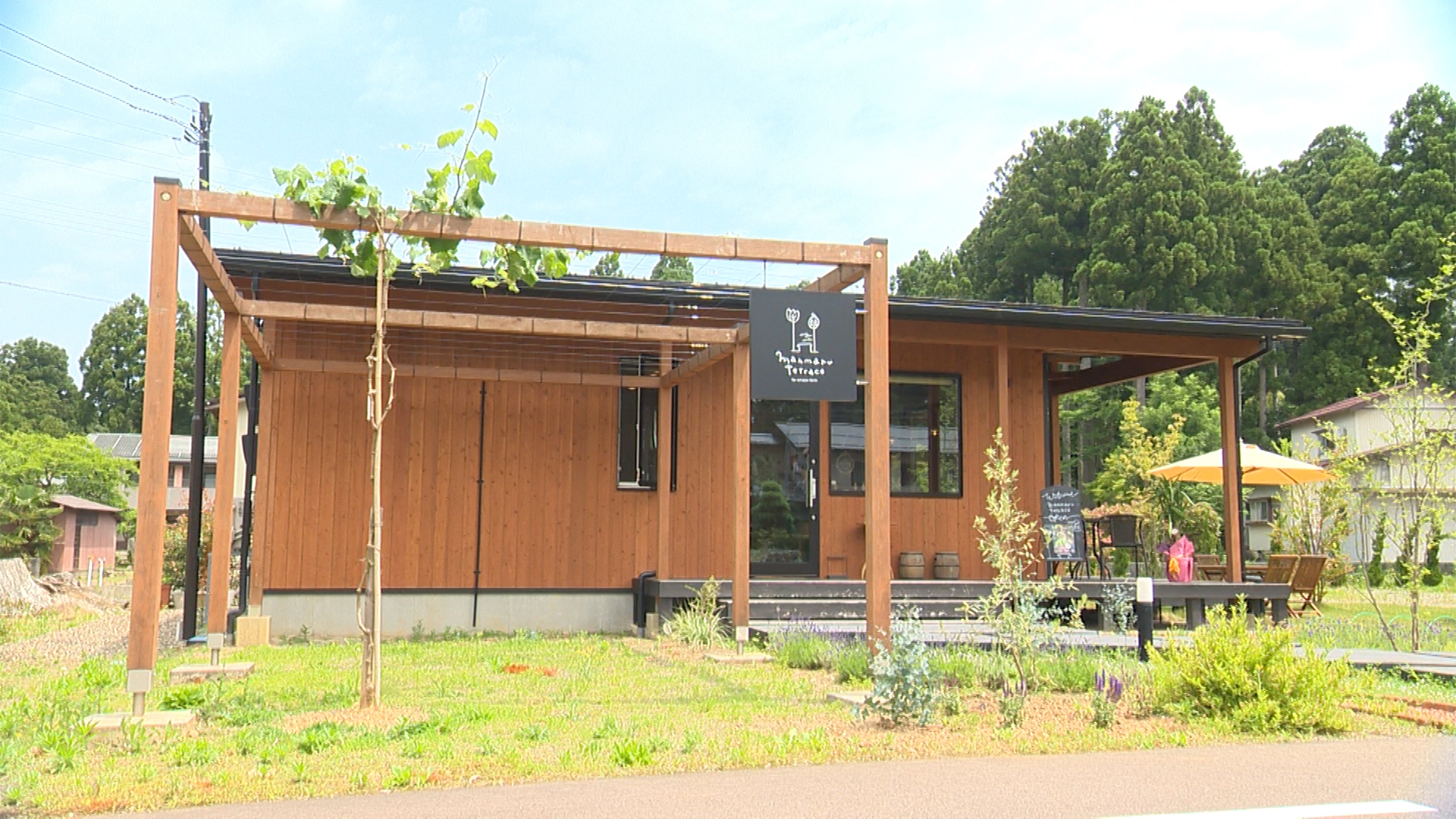 Address: 1056-1 Kitashiro, Sanwa-ku, Joetsu City
Tel: 025-520-7345
Access: About 25 minutes from Joetsu Myoko Station on the Hokuriku Shinkansen