An exhibition of works by Toshiharu Saikyo, who painted insects and birds on bamboo and walnut shells, opened on Tuesday, March 15, at the Gochi Rekishi no Sato Kaikan in Joetsu City, Niigata Prefecture.
Dragonflies, bees, and other adorable insects. The materials are made from natural materials such as Japanese white pine and bamboo.
The artist, Toshiharu Saikyo, is 83 years old and lives in Kokufu, Joetsu City. This is the third time he has held an exhibition of his works at Gochi Rekishi-no-Sato. The exhibition features 350 works on the theme of insects and birds.
Mr. Saikyo, who used to be a Japanese confectioner in his working days, loves detailed work and drawing, and his confectionery-making skills are used in the colors and shapes of his creations. This is his second year making insects using bamboo, and he has lined up 118 pieces.
Mr. Saikyo personally cuts the bamboo from his relatives' mountains during the winter when it is free from insect infestation.
These are shells painted with flowers, etc., which can be taken home by those who wish to do so.
Next February, an exhibition of hina dolls will be held at the Gochi Historical Village, and Mr. Saikyo plans to exhibit hina dolls made from horse chestnuts.
The "Exhibition of Works of Hobby by Toshiharu Saikyo" will be held at the Gochi Rekishi-no-Sato Kaikan until the 11th of next month. Admission is free.

Gochi Rekishi no Sato Kaikan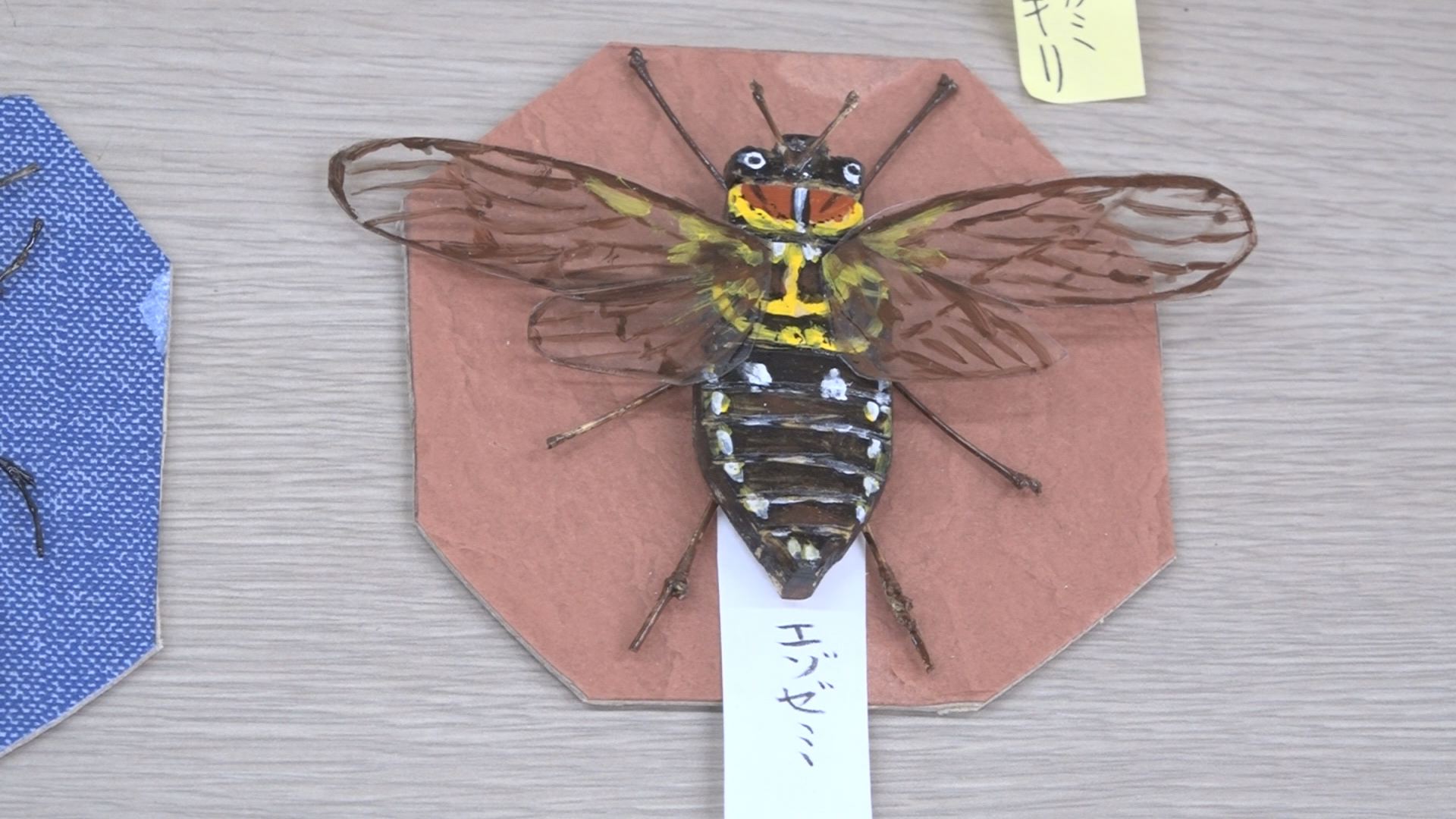 Business hours: 9:00 a.m. - 5:00 p.m.
Address:
Tel: 025-543-3222
Access: <Car> 25 minutes from Joetsu Myoko Station on the Hokuriku Shinkansen Line.
URL: https://www.gotisato.com/