Please try Kawai only now!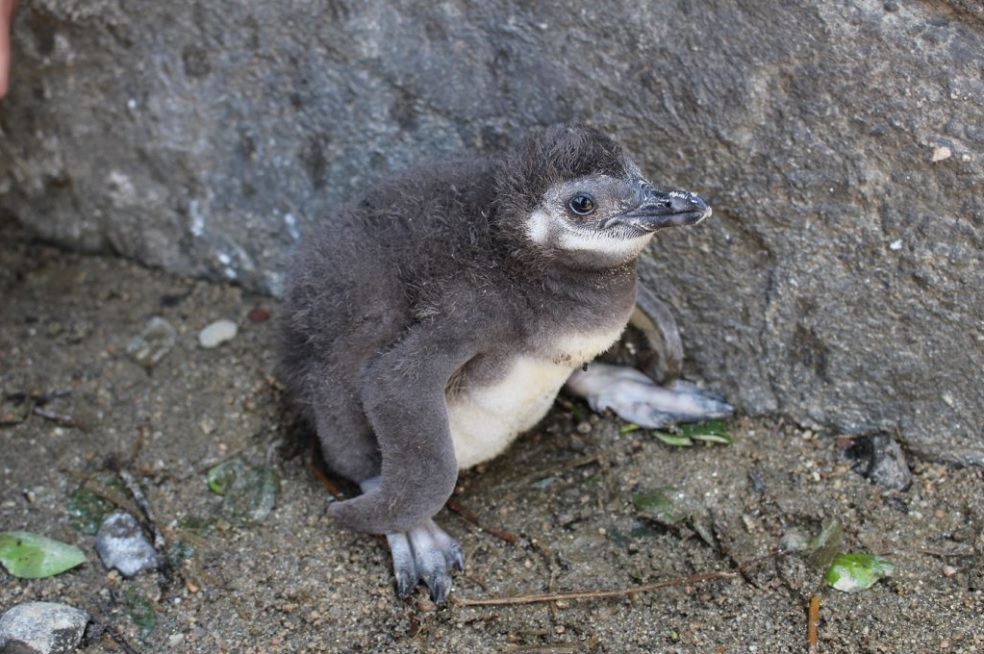 At the aquarium museum "Umigatari" in Joetsu City, Niigata Prefecture, a magellan penguin baby rush continues, and as of June 9, 15 chicks are growing quickly.
The maraging Magellanic penguin has entered the breeding season since March. Eighty-three eggs were born, and hatching began on April 21st, and increased to 15 on May 25th.
At this time, you can see various stages of growth, such as newborn chicks and chicks that have emerged from their nests. The chick's parents take care of their burrows, alternating between males and females. The bait is given back by the parent penguin.

A visitor to the aquarium said, "It's cute at this time. I want you to come out of the burrow even more."
Including the chicks born this time, the number of magellanic penguins raised is 133, the highest in Japan.
In October of last year, the sea urchin was designated as the "major breeding site for ex situ" of magellanic penguins for the first time in Japan. Anri Kitazawa, who is in charge of penguin breeding, said, "There are also twin chicks this year. You can see various appearances such as feeding and sleeping. This is the time to see the growth of chicks. Please come visit us." Is talking.
At the Aquarium Museum, you can see the creatures on Twitter, Instagram, and other SNS. Please also see the state of the penguin chick.
Joetsu City Aquarium Museum Umigatari