Here is an amazing view regarded as one of the three greatest night cherry blossoms views in Japan!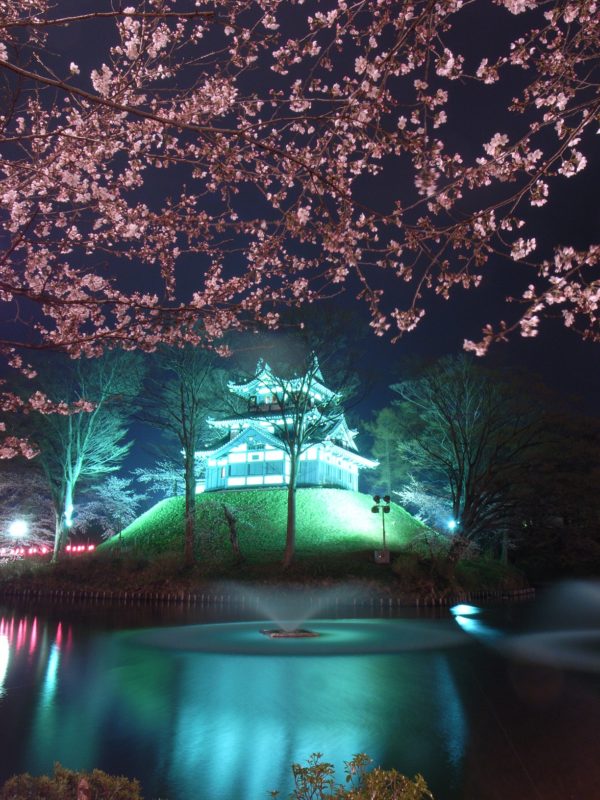 Joetsu city, Niigata prefecture: the snow country (YUKIGUNI). 
In April, after the snow has melted away, the cherry blossom trees which have been waiting for spring will start to bloom.
The cherry blossoms around Takada park shine under the light of lanterns to attract visitors and take their breath away.
Because of its beauty, the cherry blossoms in Takada are regarded as one of the three greatest night cherry blossom views in Japan.
It has also been featured on CNN Travel. 
Every year more than one million people visit and enjoy the cherry blossoms.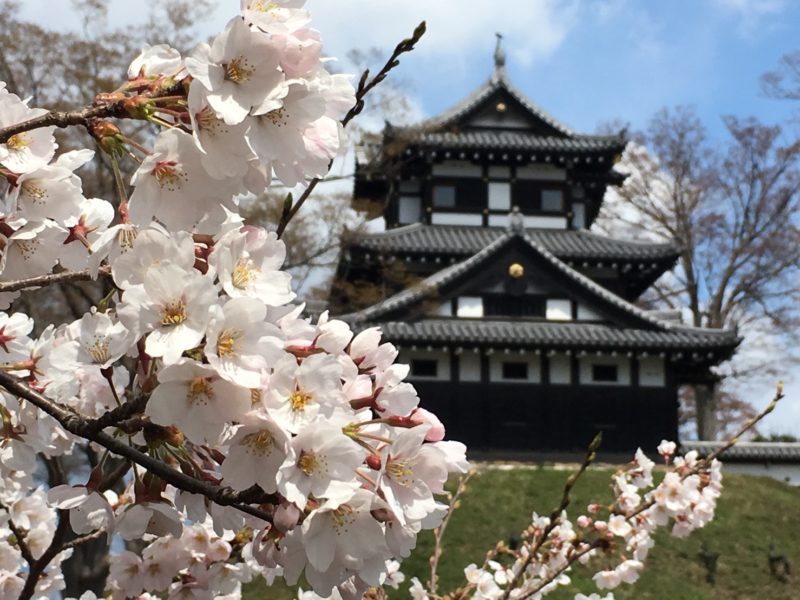 The original 2,200 cherry blossom trees were planted to commemorate the 13th Division of the former Japanese army entering Takada castle in 1909.
Nowadays, there are 4,000 cherry blossom trees around Takada park.
Some of them are over 100 years old.
In the past few years, there has been an increased focus on protecting the trees.
The cherry trees (SAKURA) are treasured by local residents, and are a source of great local pride.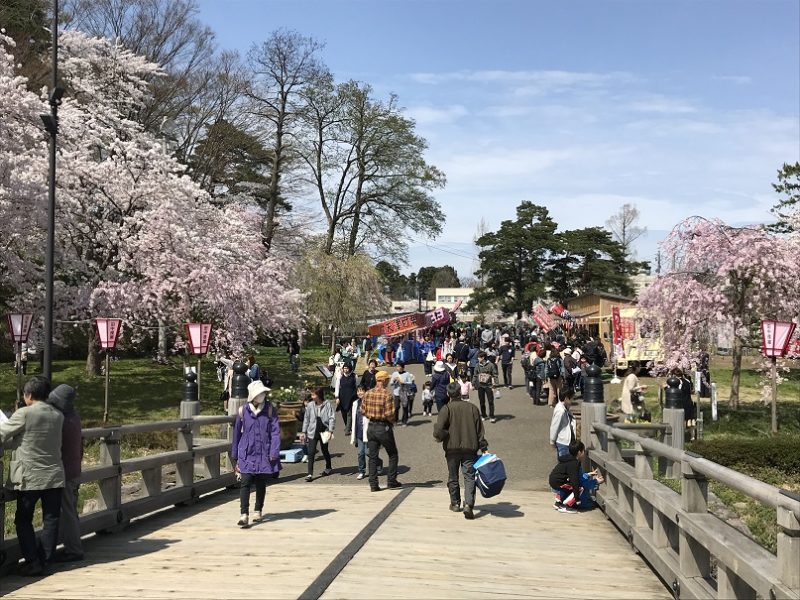 Takada Castle Site Park Cherry Blossom Festival 
The Takada cherry blossom festival is held over the period in which the cherry blossoms bloom.
This is a big event that signals the coming of Spring in Joetsu.
The 2020 festival will be from April, 1st – 15th. 
Visitors from all over the country come to enjoy the stalls and shops where you can taste Joetsu's local foods and sweets.

In recent years, the number of foreign tourists has increased, particularly visitors from Asian countries such as China and Taiwan.
There are many instagrammable spots, so there are many chances to show your photography skills.
Editorial department's recommended photo spot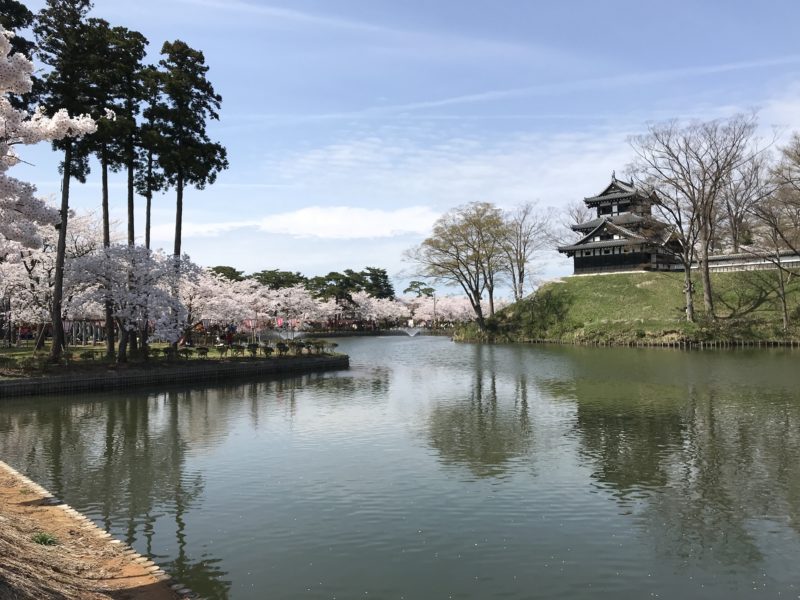 Daytime Takada Castle and cherry blossom scene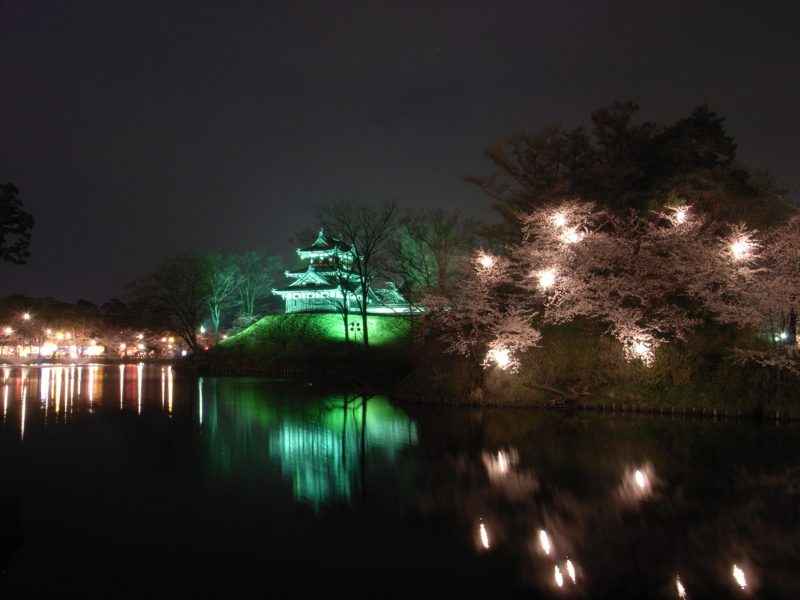 Night-time Takada Castle and Sakura scene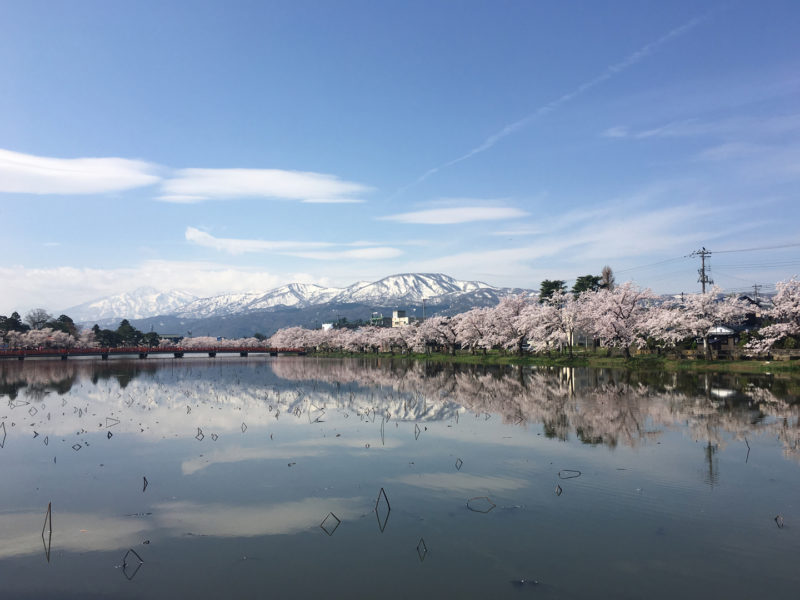 Nishibori(west moat) daytime cherry blossom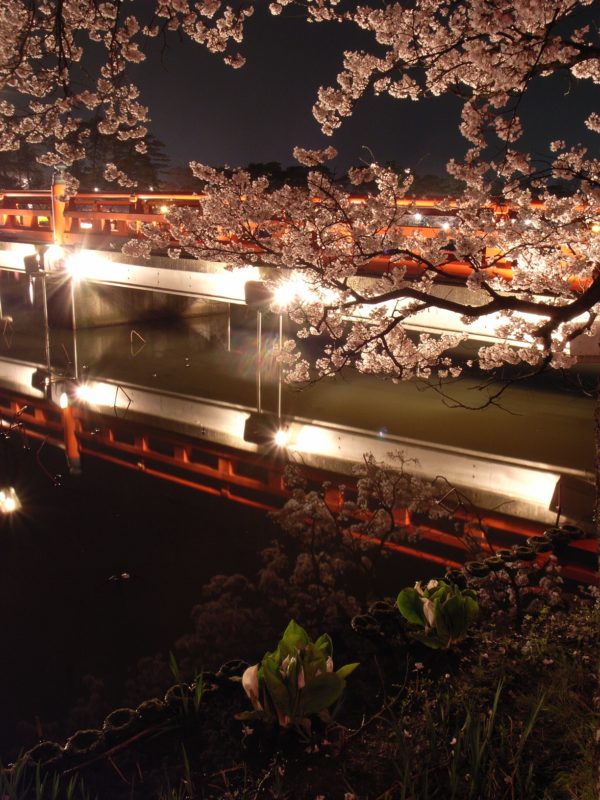 Night-time Nishibori(west moat)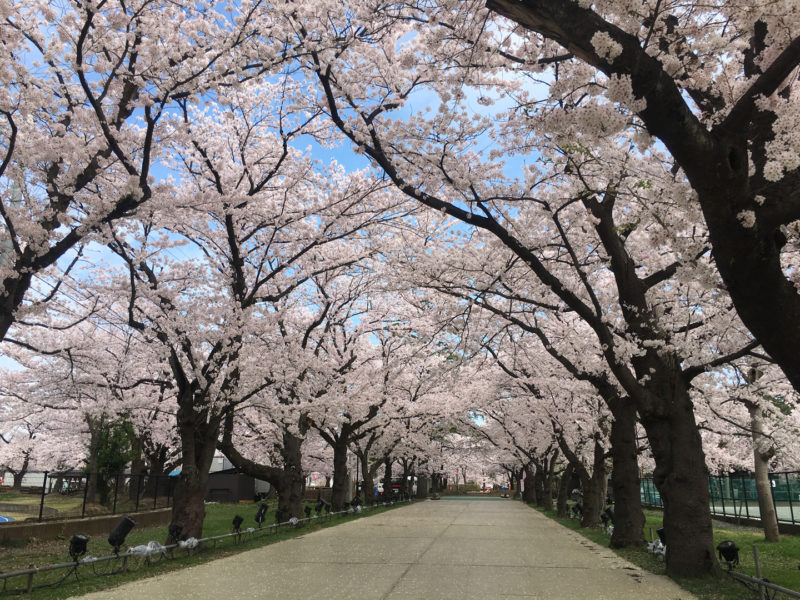 SAKURA(cherry blossoms) Road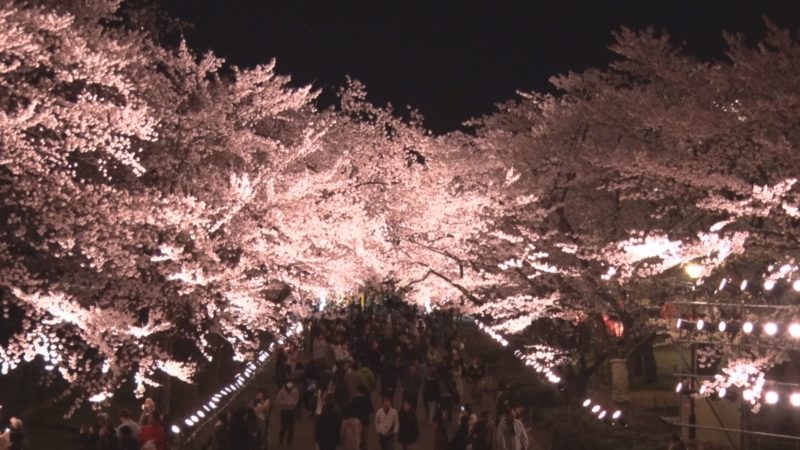 Night-time SAKURA(cherry blossoms) road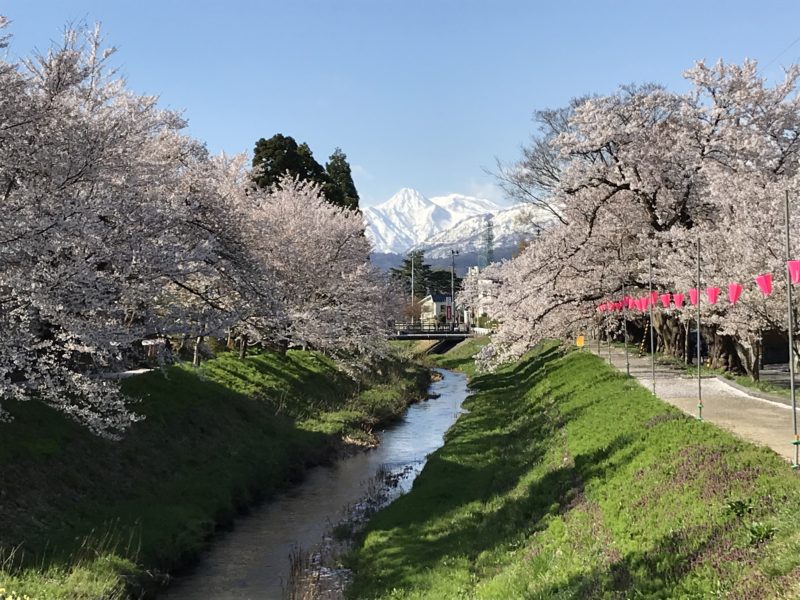 Along the Aaota River, Mt. Myoko and cherry blossoms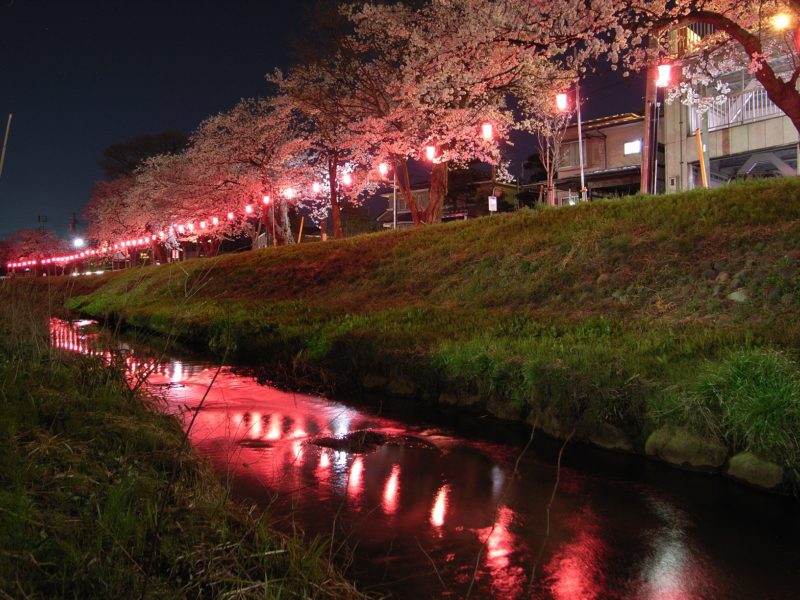 Night-time Aaota River cherry blossoms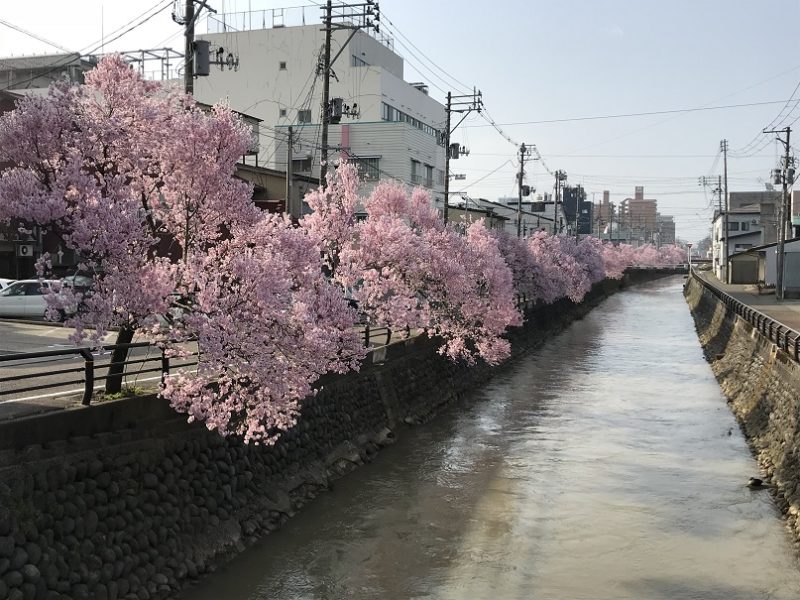 Gimyou River and cherry blossoms: kohiganzakura
Takada Castle Site Park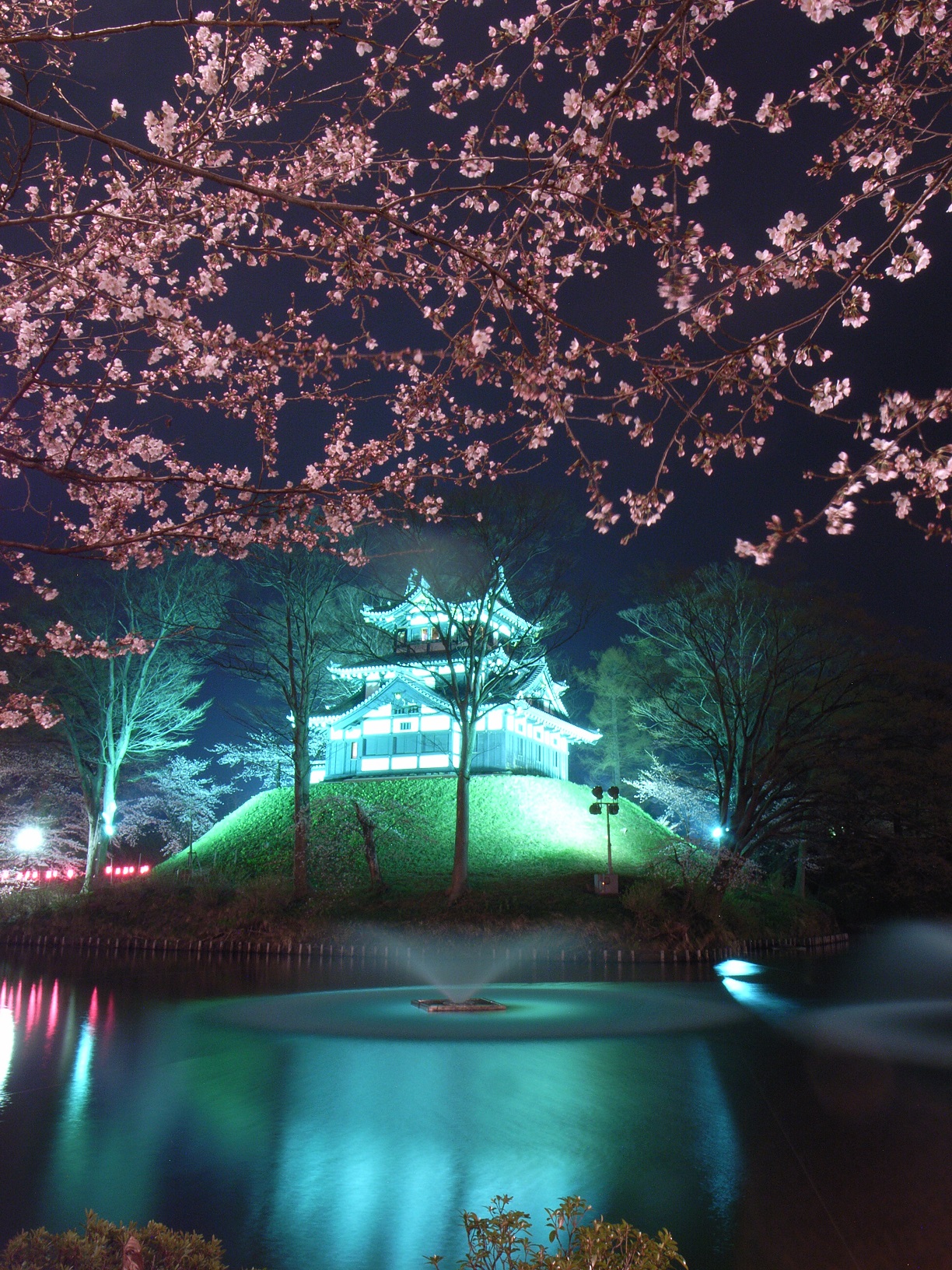 Address: 6-1 Motosiro-cho, Joetsu-shi, Niigata
Access: Hokuriku Shinkansen Joetsu Myoko Station ⇒ Echigo Toki Meki Railway to Takada Station. 15 minutes on foot from Takada Station. For general vehicles, please use the temporary parking lot around the venue. A cherry-blossom viewing shuttle bus is scheduled to operate from the parking lot.