Year-round publicity for the deliciousness of anglerfish!
The food research club of Prefectural Marine High School in Nou, Itoigawa City, Niigata Prefecture, has developed a burger sandwiching anglerfish meat in order to promote the local specialty of Itoigawa, "anglerfish," even outside of winter. The burger will be sold at the antenna store "Nosui Shoten" of Kaiyo High School from Saturday, the 8th of this month.
This is the "Anglerfish Burger" invented by the students of Prefectural Maritime High School.
The main ingredient is anglerfish white meat fritters. The spicy chili sauce, which is the key to the flavor, is made by stewing anglerfish skin, gills, and stomach together.
Students have been developing a fish burger as a new product since the first semester. At the same time, the local tourism association asked us to develop an anglerfish burger.
Photo is an image
Anglerfish, a specialty of Itoigawa City, is known to be in season in winter when the liver becomes large, but in fact it is caught year-round and the meat is delicious even outside of winter. The goal is to promote the deliciousness of anglerfish throughout the season through new products.
The white meat portion of anglerfish accounts for only about 20% of the total. In order to reduce the cost ratio, the students devised a way to utilize parts other than the white meat, which is a familiar part of the fish in nabe.After repeated trials, they decided on tomatoes, lettuce, and pickles as the ingredients to be used in the dish.
The white meat of anglerfish has a plump texture that goes well with the exotic spicy sauce. *The flavor is not spicy and even children can eat it. In addition to the chili sauce flavor, there is also a tartar sauce flavor.
Anglerfish burgers will be sold at the Nosui Shoten, an antenna store of the Maritime High School located at the Roadside Station Marine Dream Nosui, starting on Saturday, March 8. During this three-day weekend, the students who developed the burger will cook and sell it for 800 yen (tax included) instead of the regular price of 1,000 yen (tax included).
Mr. Matsumoto, CEO of Meister High School of Prefectural Maritime High School, who guided the development of the burger to the students, said, "Through the burger, we want people to know that anglerfish is not only for winter. The meat is delicious all year round. Please come and try it.
Niigata Marine High School Antenna Shop Nozui Shoten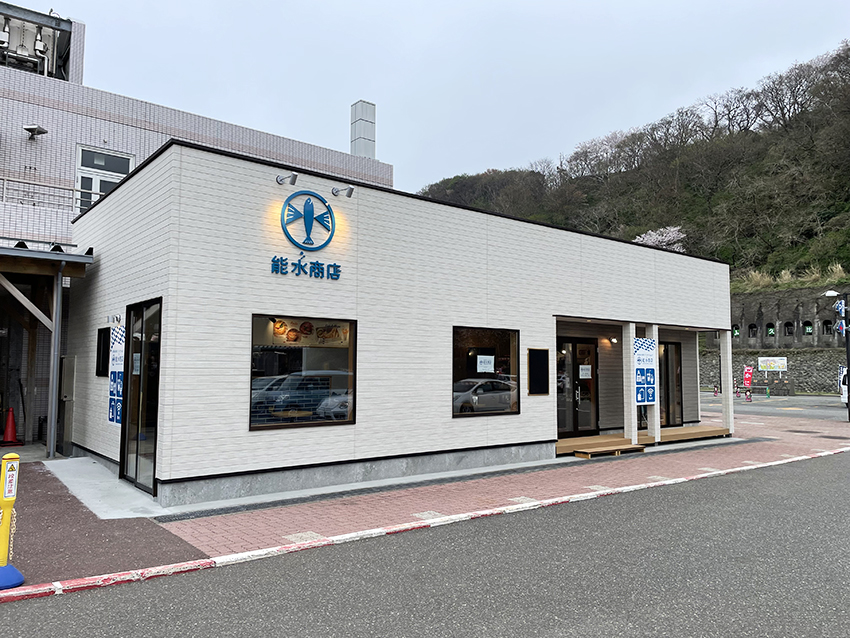 Address: 3596-2, Nosekodomari, Itoigawa City
Tel: 025-555-7345
Access: <Car> 6 minutes drive from Nosei IC on Hokuriku Expressway.
URL: https://nousui-shoten.com/