Summer is coming. Taste the coolness!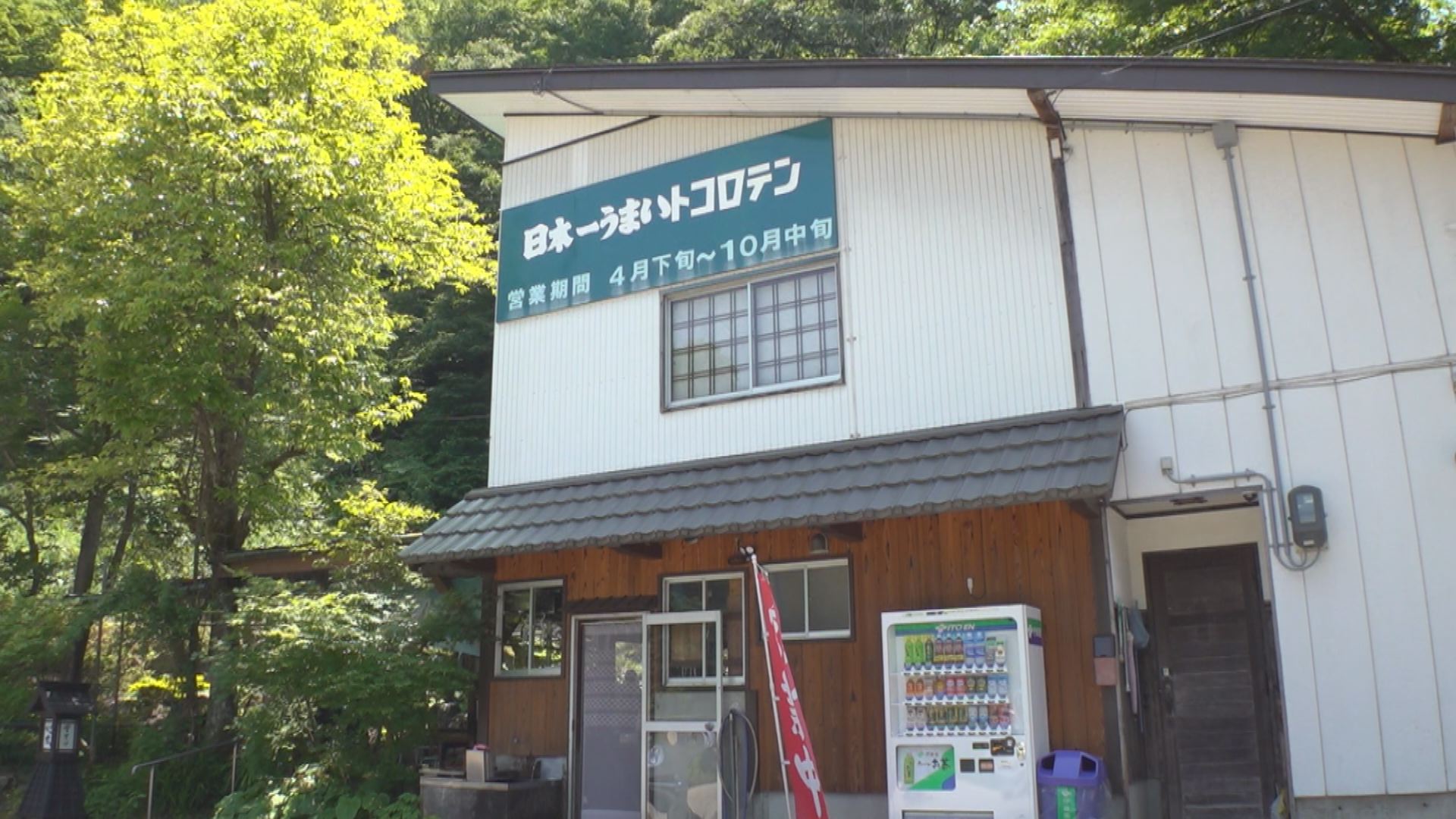 "Japan's No. 1 Umai Tokoroten", located in Shimotate, Oshima-ward, Joetsu City, Niigata Prefecture, has been open for business this season since June, and is bustling with people seeking coolness.
"Japan's No. 1 Umai Tokoroten" was founded 135 years ago, in 1885. Minoru Takee, the 5th generation, is now telling the taste of the past.
The origin of the store's name was that the peddler at the time ate about Tokoroten in the postwar reconstruction. At that time, he said, "Tokoroten here is the best!"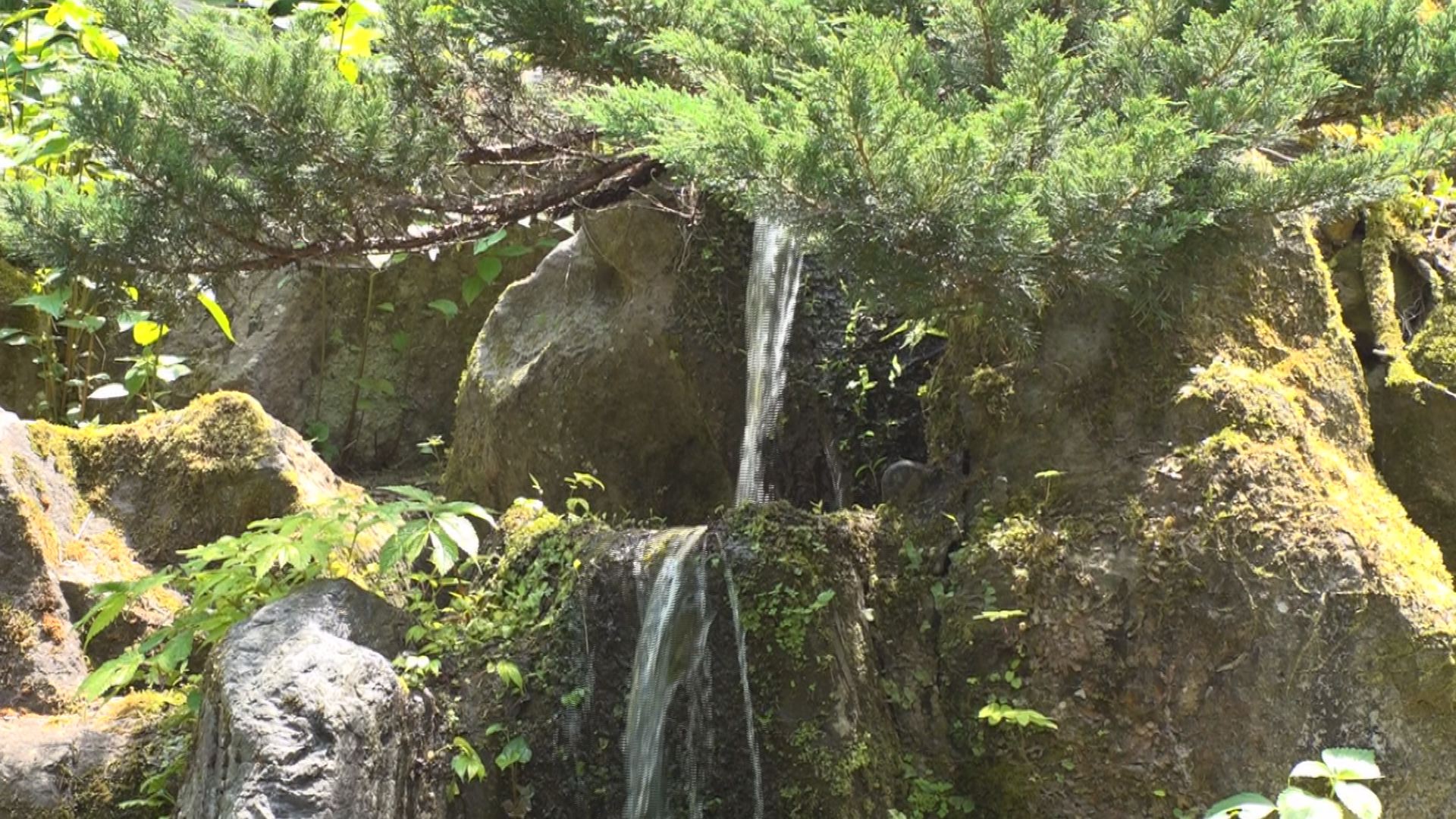 We are particular about three types of Amakusa ordered from Iwashimizu and Izushitito. If you blend this just right, the fragrance is good and you will have a refreshing taste.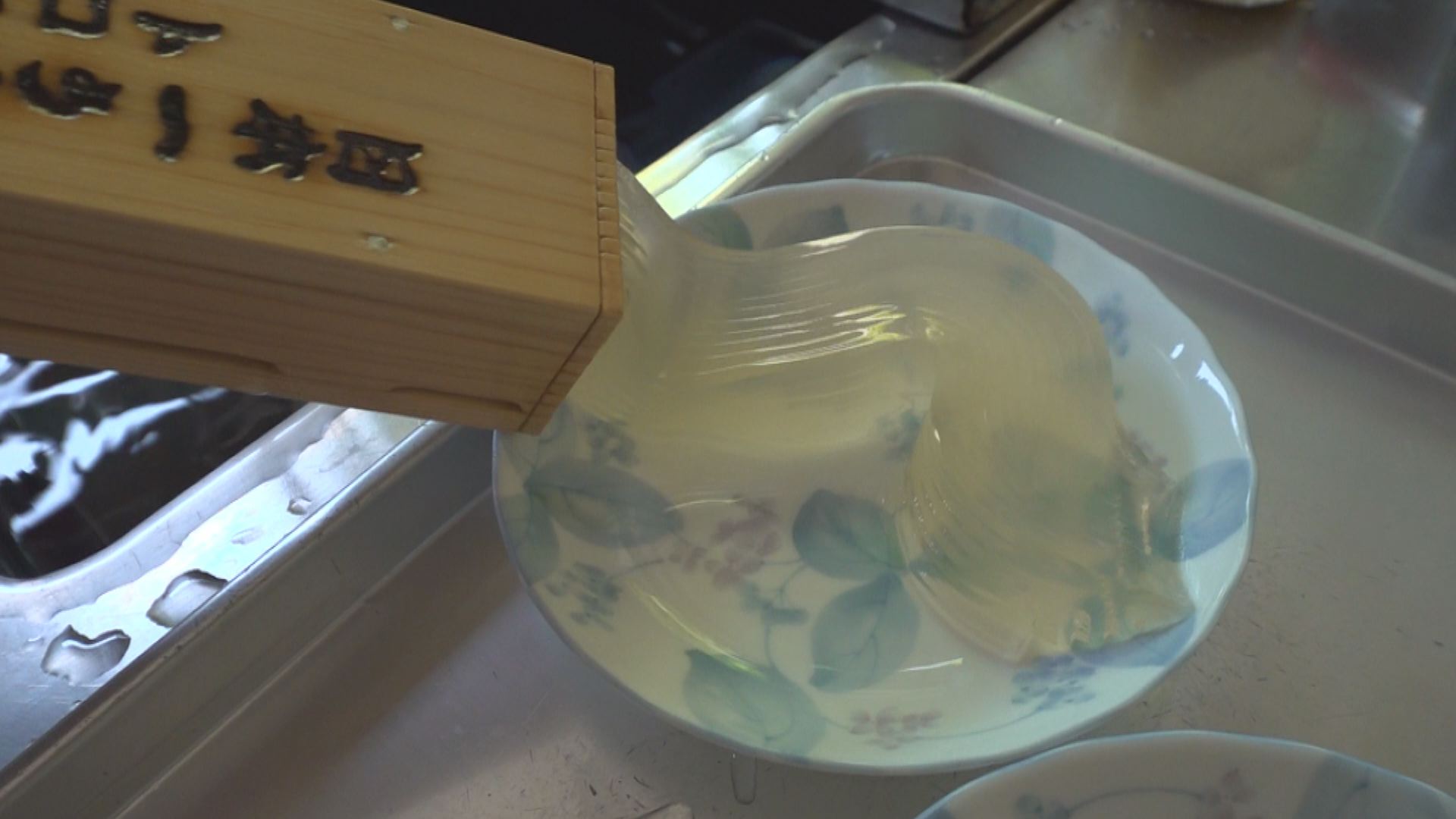 The recommended way to eat is to gradually change the taste with soy sauce, vinegar, and green soy sauce.
On June 4, the sunshine was strong, and many people came from all over the prefecture as well as from the local area.
The man who came from Niigata City seemed to be satisfied, "I came just to eat this. It was delicious." Also, a man from the city said, "I think Tokoroten's deliciousness is water. I don't feel it is delicious to eat at home, but here is a bit different."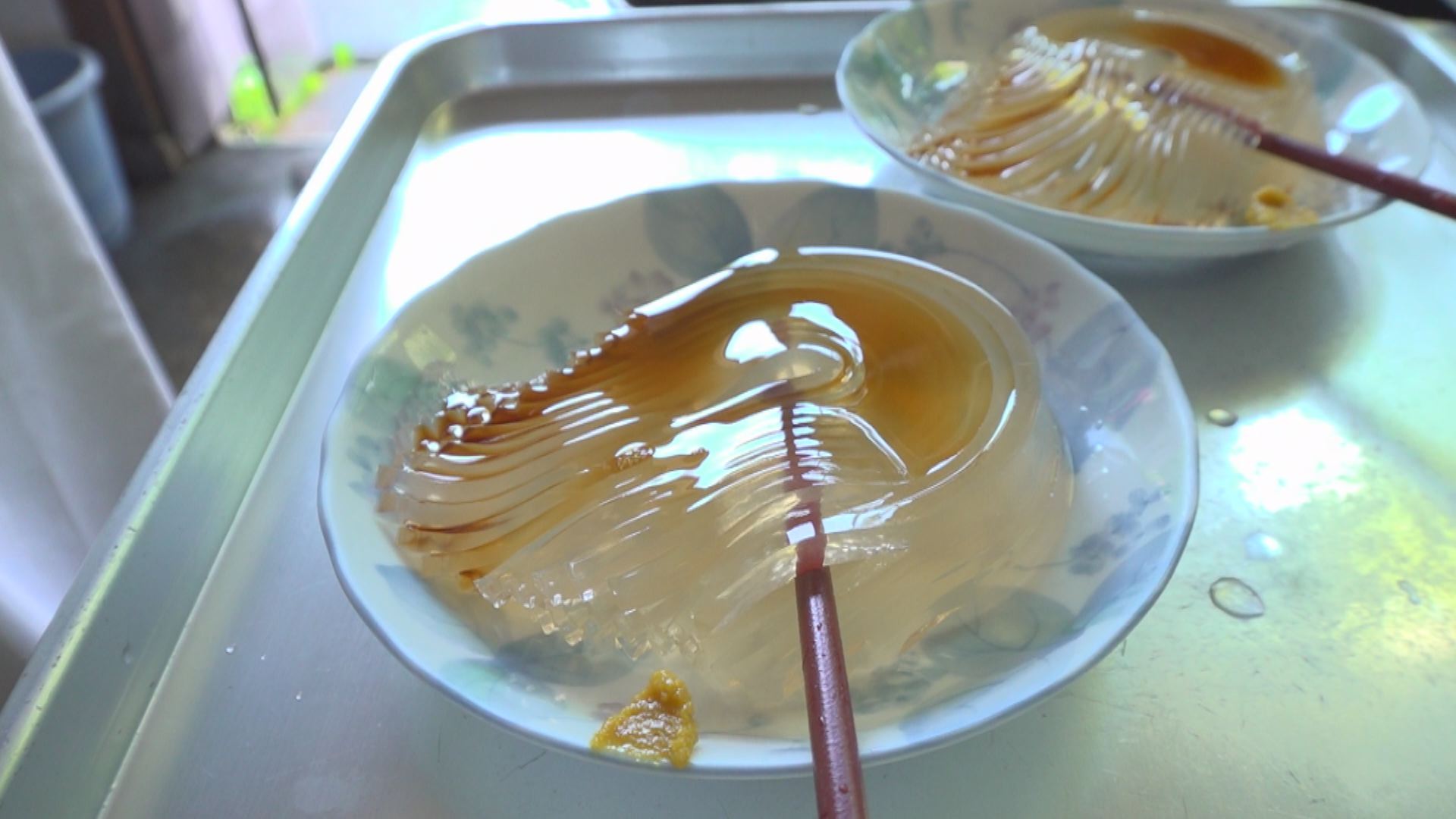 Currently, the number of seats is limited by the new coronavirus measures at the store. Business hours are also reduced from 10am to 4pm. This year we plan to open without break until mid-October.
Takee says, "It's a difficult time, but I want to work hard so that I can eat Tokoroten, get well, and laugh with everyone."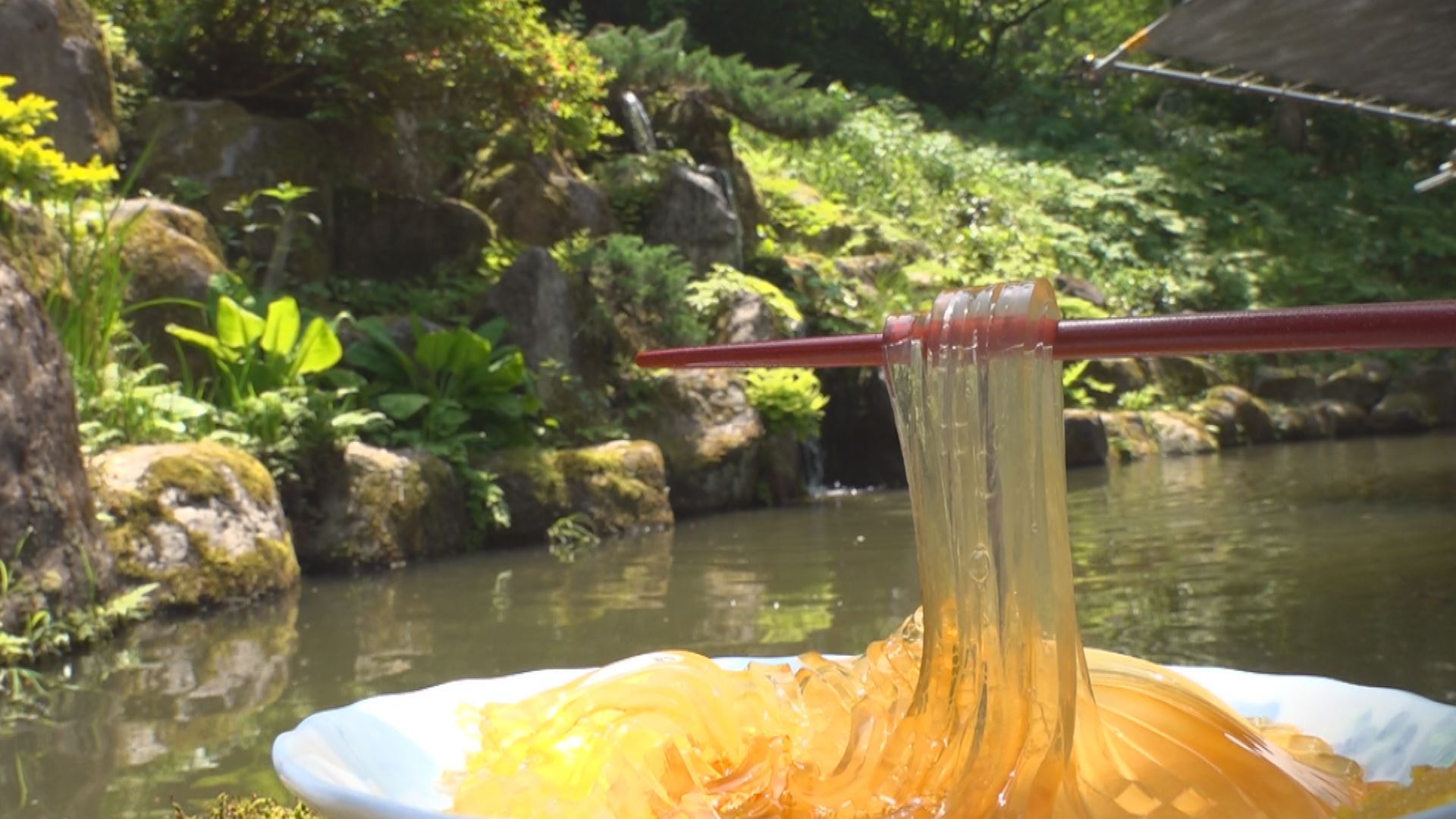 スポット名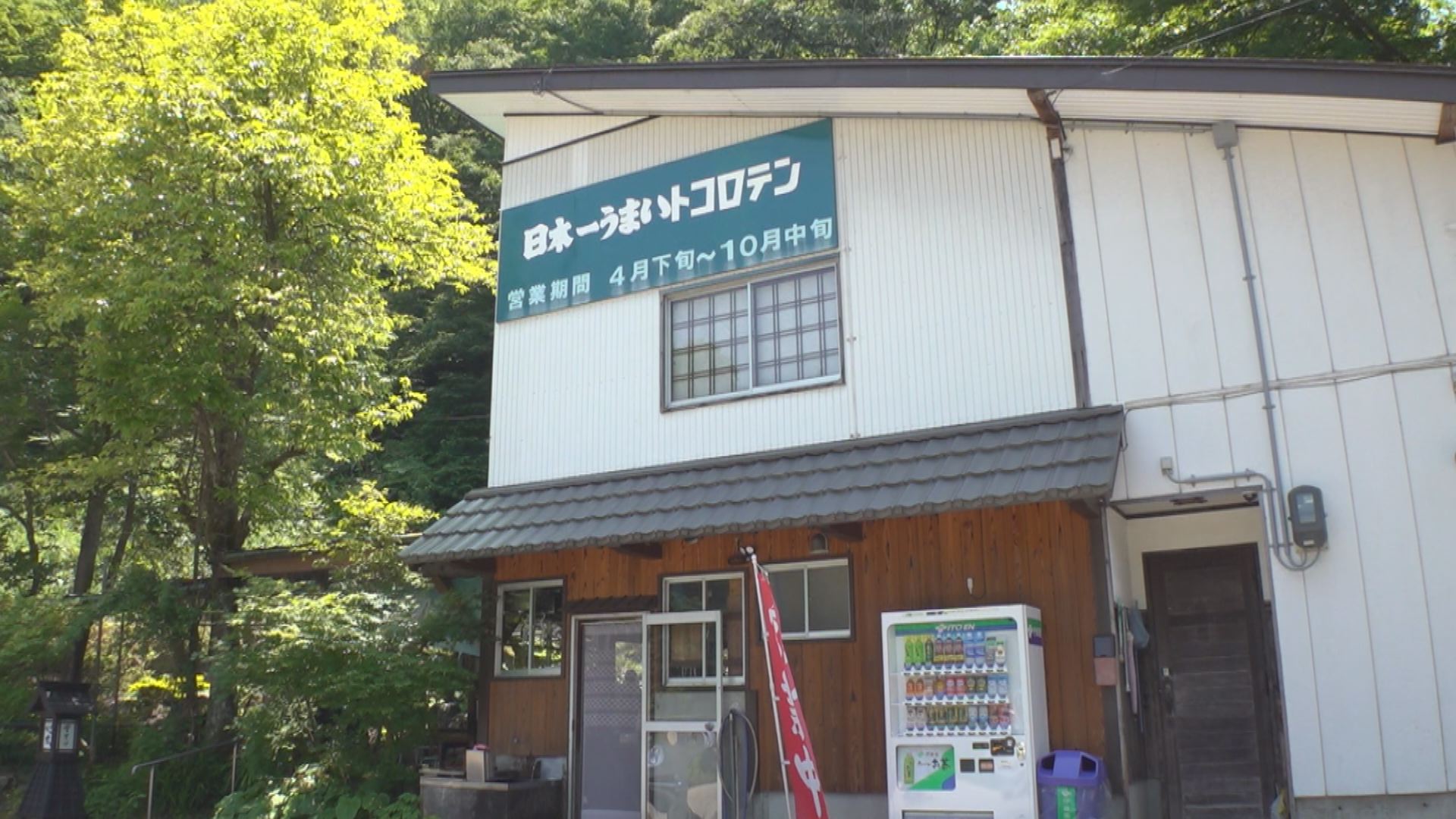 Open until October Open from 10:00 am to 4 pm
Address: 460-2 Shimodaru, Oshima-ku, Joetsu City, Niigata Prefecture
Tel: 025-594-3701
Access: About 50 minutes from Joetsu Myoko Station 15 minutes walk from Oshima Station on the Hokuhoku Line