A summer tradition, held for the first time in three years!
Video shot: August 8, 2022
Sunflower Plaza" was held for the first time in three years on the Okinohara Plateau in Tsunan Town. The sight of 500,000 yellow sunflowers against the blue sky and white cumulonimbus clouds was breathtaking.
This year, the park opened for the first time in three years, with 52,955 visitors (80.5% of the fiscal 2019 total) over the 21-day period from August 1 to 21.
According to the city, the early August influx was on pace to exceed that of 2019, but the final number of visitors was 20% less than the previous year. This is believed to be due to the opening period being 3 days shorter than usual, the timing coinciding with the spread of the 7th wave of the new corona virus, and the effects of rainfall. The busiest day was August 11 (Thursday, national holiday) with 5,277 visitors. The number of visitors also exceeded 5,000 on Sunday, August 7.
<Past year's arrivals>
 ■65,753 people in 2019
 ■64,651 people in 2018
Tsunan Sunflower Plaza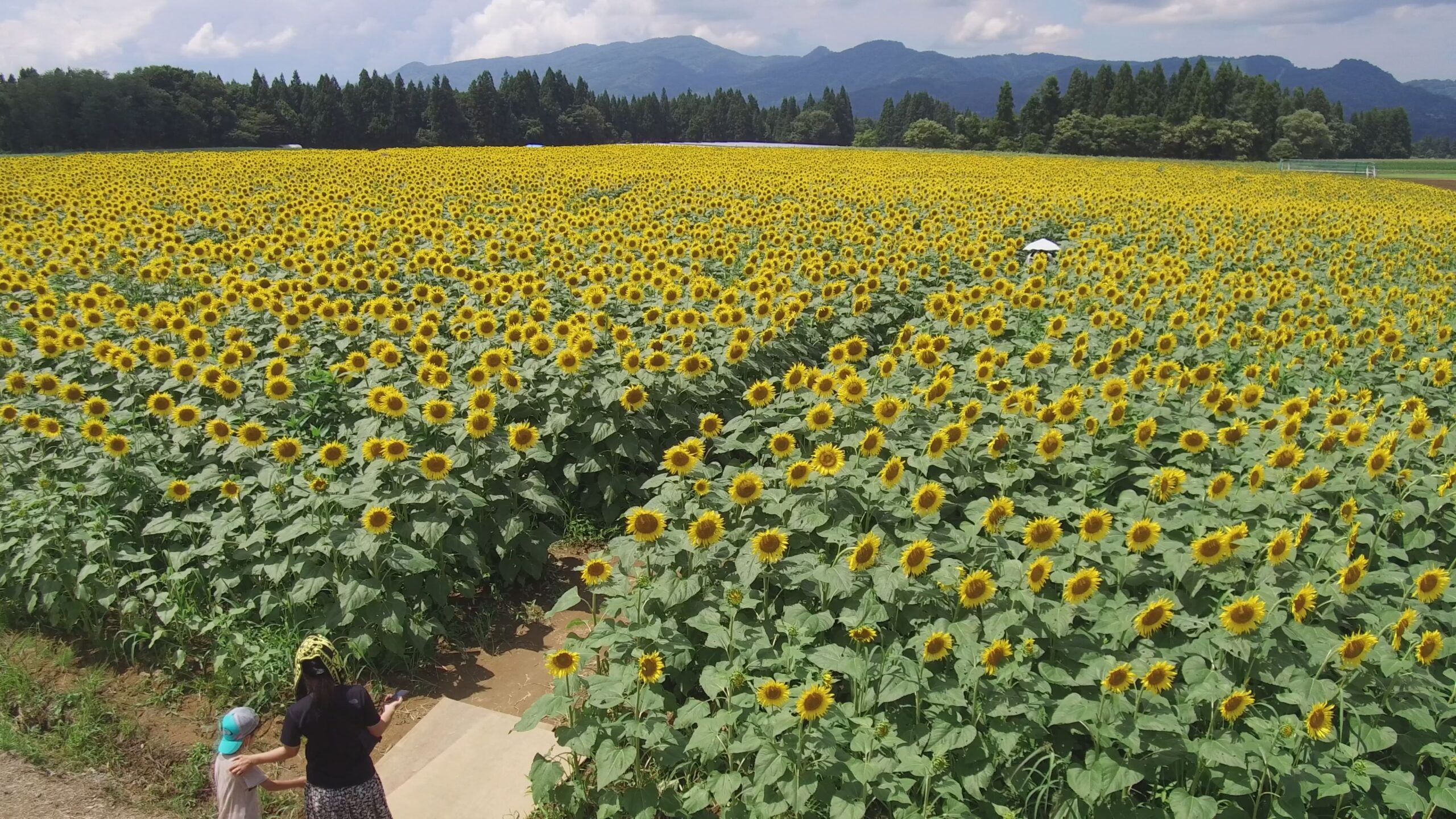 August 1 - August 21, 2022 *Finished this year
Address: Akazawa, Tsunan-cho, Naka-uonuma-gun, Niigata 949-8202
Tel: Tsunan Town Tourist Association 025-765-5585