Amazed by the appearance of creatures eating!
The Joetsu Aquarium Umigatari, located in Joetsu City, Niigata Prefecture, is holding a special remote exhibition for the first time on its website.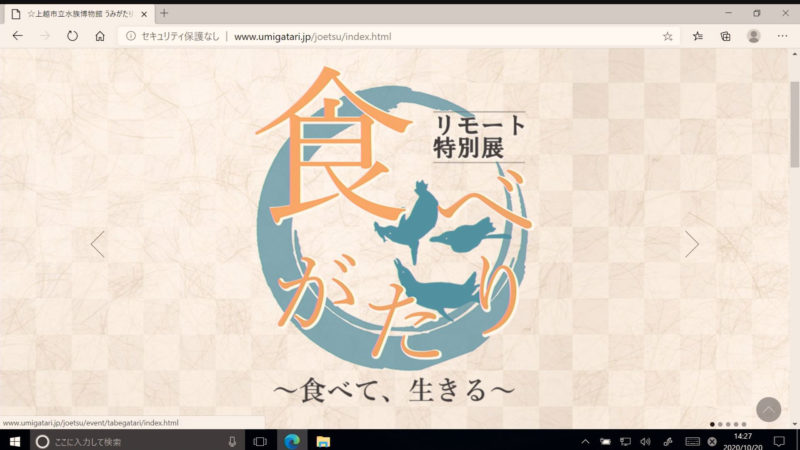 The title of the special exhibition is "Tabegatari Eat and Live".  Under the theme of "food" of creatures, they will focus on the food and eating methods of breeding creatures, and their strategies for eating.
You can see the special exhibition for free on the official website of Umigatari.  The video explains how 10 kinds of creatures such as fish, aquatic insects, and penguins, eat.   It is a rare opportunity to see this.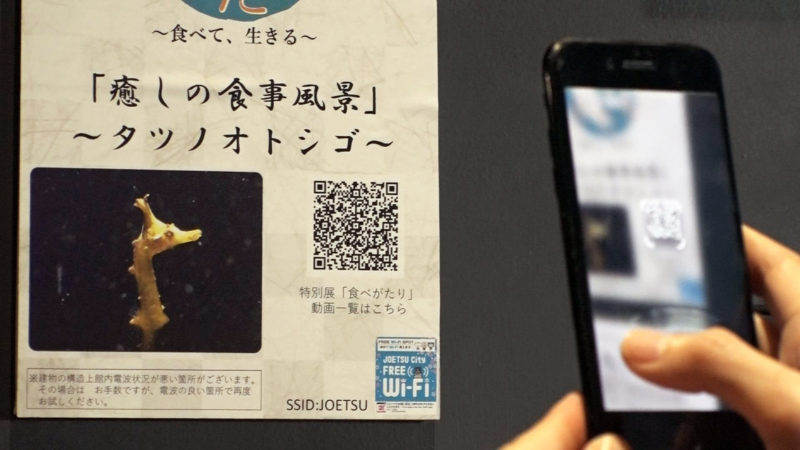 Mr. Kosuke Sudo of Umigatari said, "In order to prevent COVID-19, it became difficult to have an exhibition style where many people gathered, so we planned a video exhibition instead.  Just as humans smile when we eat, it is a moment when creatures are more animated and excited.  I thought it would be interesting to make a video."
Also, if you enter the aquarium, a QR code will be installed next to the exhibition tank.  You can watch the video on the spot using your smartphone.  Umigatari will continue to add videos that can be seen in special exhibitions.  On October 9th, a picture of the creatures kept in the backyard behind the exhibition aquarium was taken.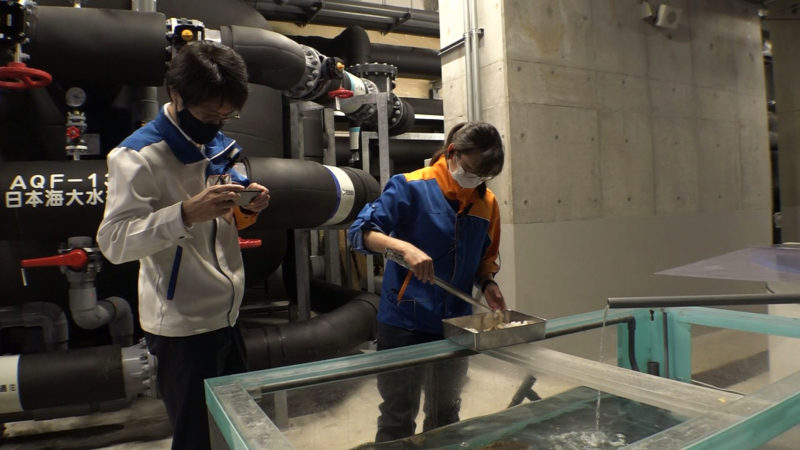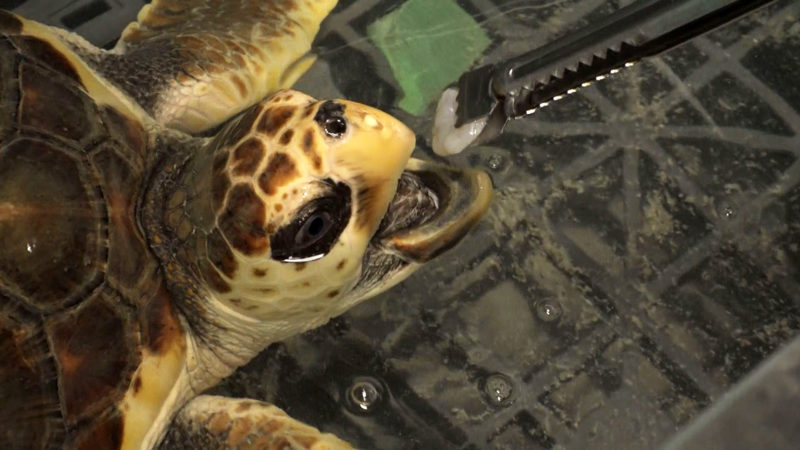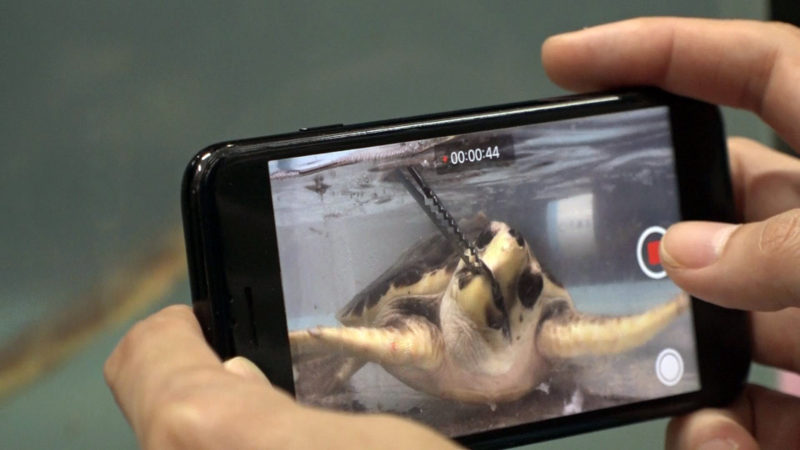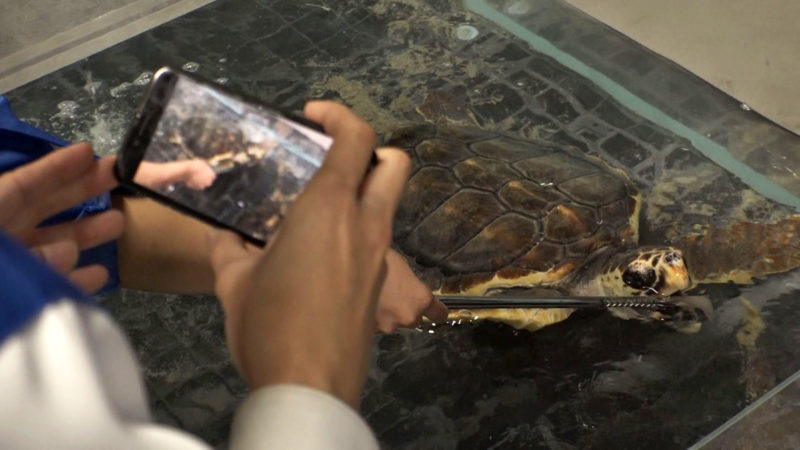 The videos are all done by Umigatari staff, from shooting to narration and editing.  Mr. Sudo said, "Creatures that don't move much are usually move active, and show teeth and movements that they usually don't show. It is very interesting.  If you want to go to the aquarium but can't, please see it at home.  People who actually come can enjoy it at their leisure, and compare the exhibition and the videos."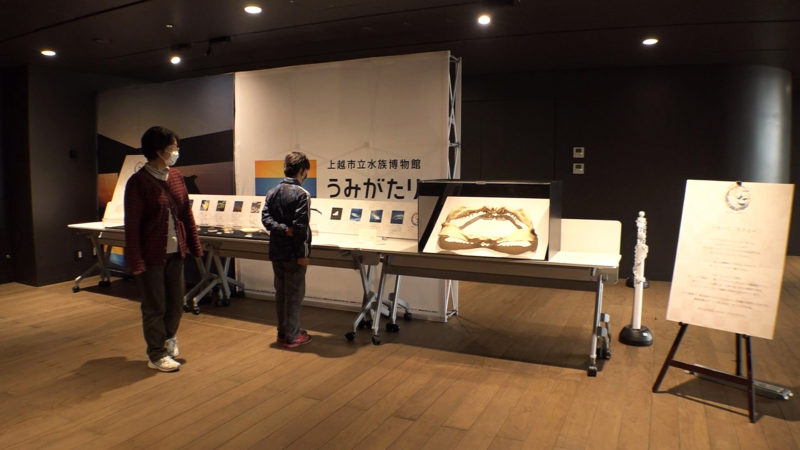 In addition, we will also introduce tooth specimens from sea urchins, sharks, and whales, and the food culture of sharks. The remote special exhibition "Tabegatari Eat and Live" is open until December 20th (Sun).
Remote exhibition「Tabegatari~Eat and Live ~」
Joetsu Aquarium Museum Umigatari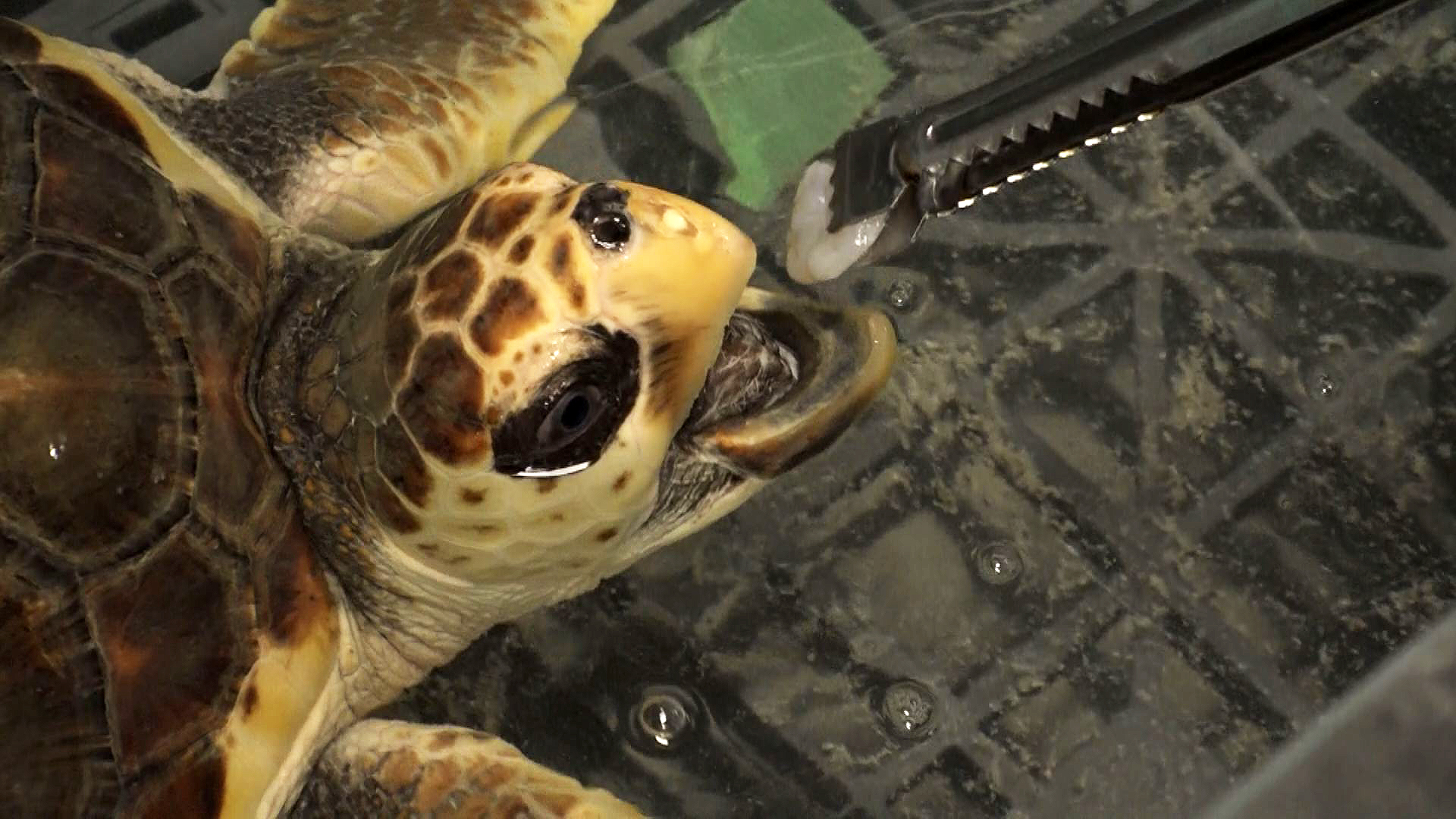 10: 00-17: 00 (last admission 16:30)
Address: 2-15-15 Gochi, Joetsu City, Niigata Prefecture
Tel: 025-543-2449
Access: About 10 minutes from Joetsu IC on the Hokuriku Expressway
URL: http://www.umigatari.jp/joetsu/