Overwhelming corona medicated ramen!
The sake and rice Agosuke, an izakaya located in Joetsu City, Niigata Prefecture, has developed a unique Champon ramen using kimchi bean paste with wild herbs and started selling it as a lunch menu on May 27, 2020.
"I want you to eat Champon and improve your immunity so that you won't lose against the new coronavirus," said Tsukioka, the owner.
This is the newly released "Sesame spicy chin champon".The biggest feature is that chicken soup and tonkotsu W soup contains kimchi bean paste with wild enzyme.Kimchi bean paste was made by Joetsu City's health food maker, "Echigoyakuso".The bean jam contains enzymes and lactic acid bacteria that increase good bacteria in the intestine.
Eight kinds of vegetables such as locally produced cabbage are used as ingredients. Furthermore, it is said that immunity is enhanced by adding home-made medicinal oil to the finish.
Regarding the opportunity for development, the owner, Mr. Tsukioka, said, "I wanted to make a ramen that would be healthy and healthy throughout lunch. I want you to eat Champon and make a body that can withstand the new coronavirus."
Champon has soy sauce and salt as well as sesame. Both can be topped with spicy fried pork loin using kimchi bean paste.
Paiko Ago Chinpon (Soy Sauce)

Ago Champon (salt)
The price is JPY 900-1260 excluding tax. "Sake and rice Agosuke" has been open only at night until now, but it will be open for lunch from May 27th. Champon is a lunch-only menu.
The sake and rice Agosuke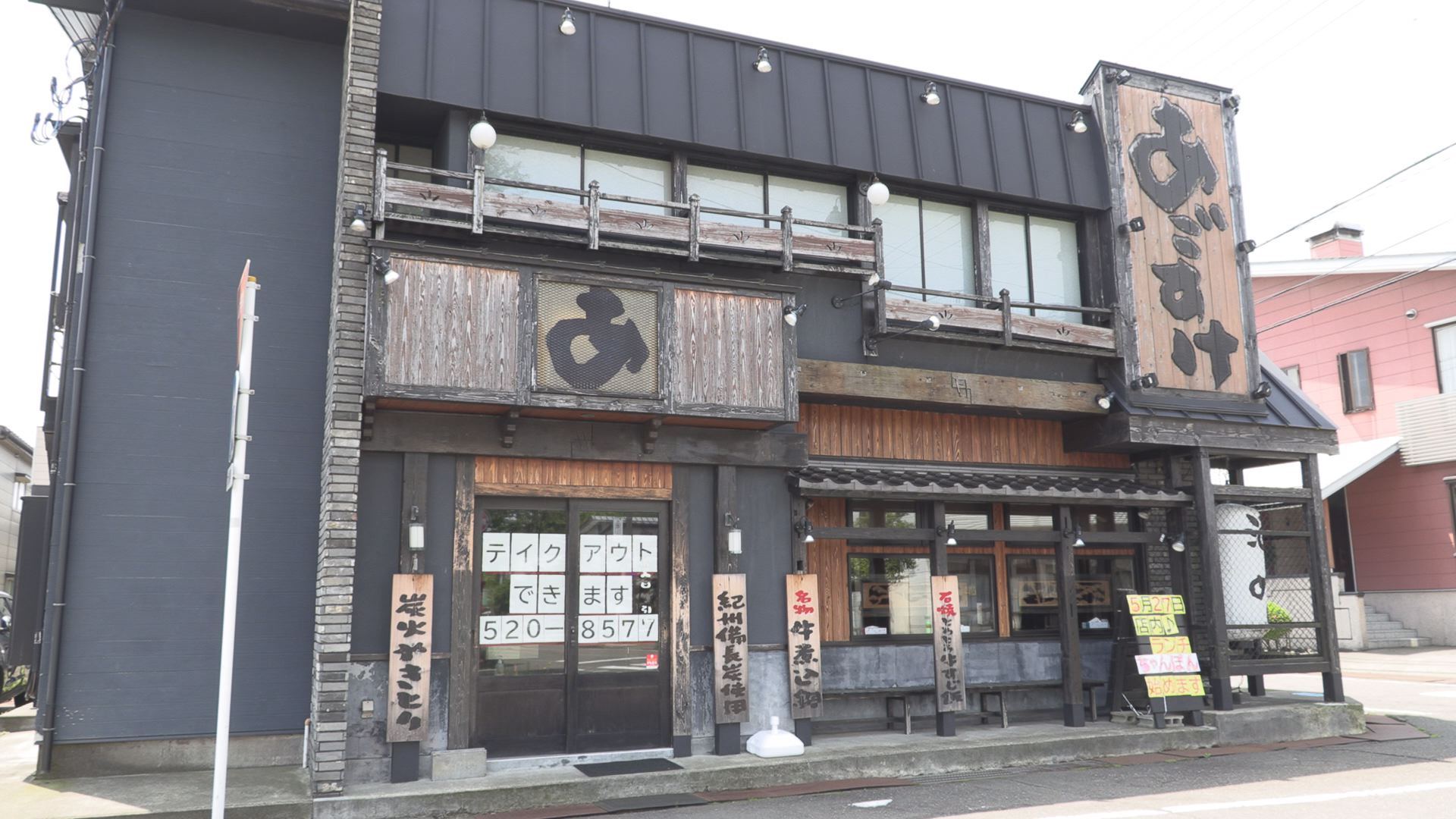 Open from 11:30 to 14:30, closed on Mondays

Address: 1-5-1 Kida, Joetsu City, Niigata Prefecture
Tel: 025- 520-8577
Access: Close to Joetsu City Hall