Gaze calmly at the pictures …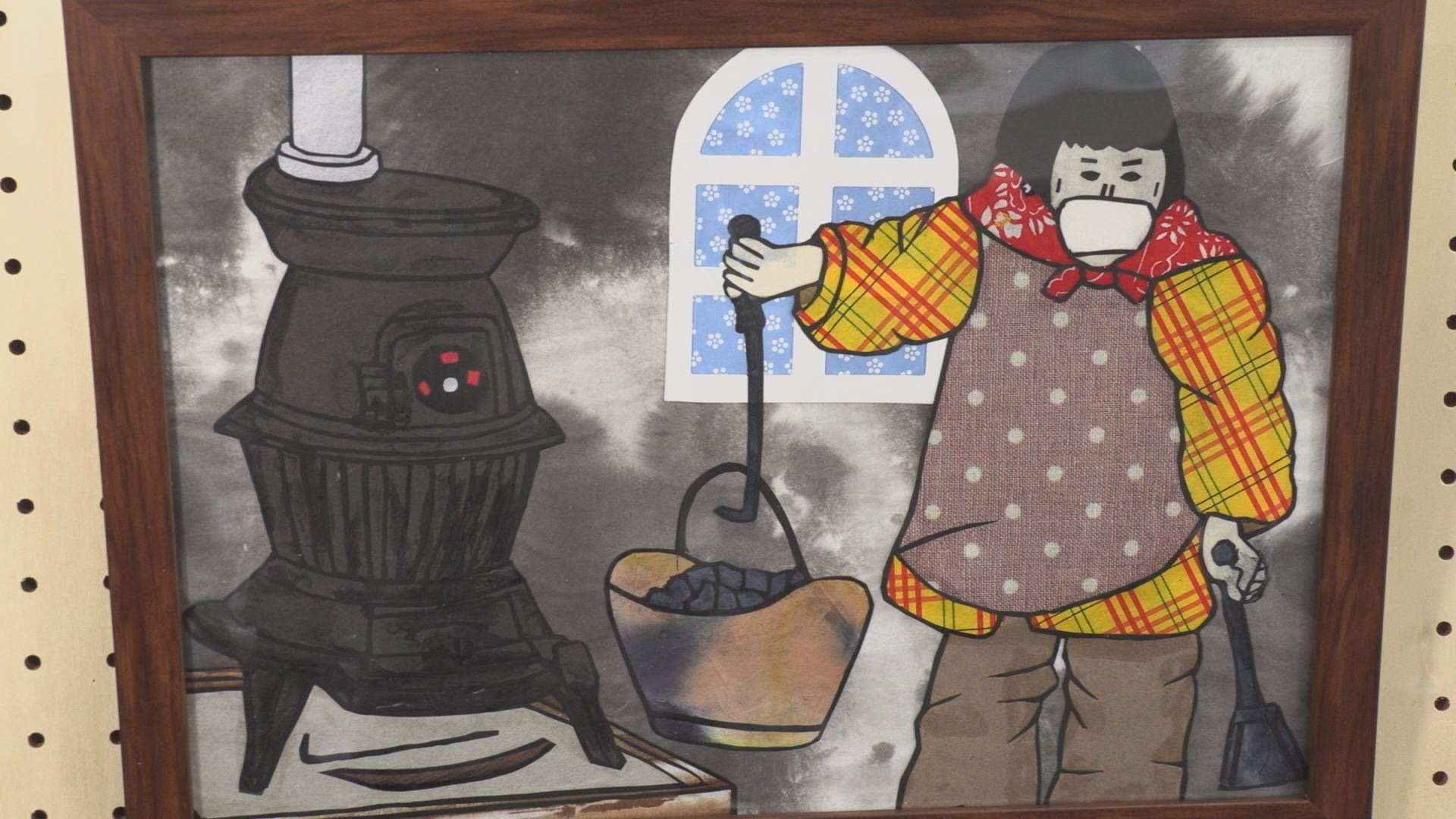 An exhibition of collages depicting everyday life in Joetsu in the 1940s and 50s will be held at the Gochi History Village Hall
on 1-chome, Kokufu, Joetsu City until March 31st.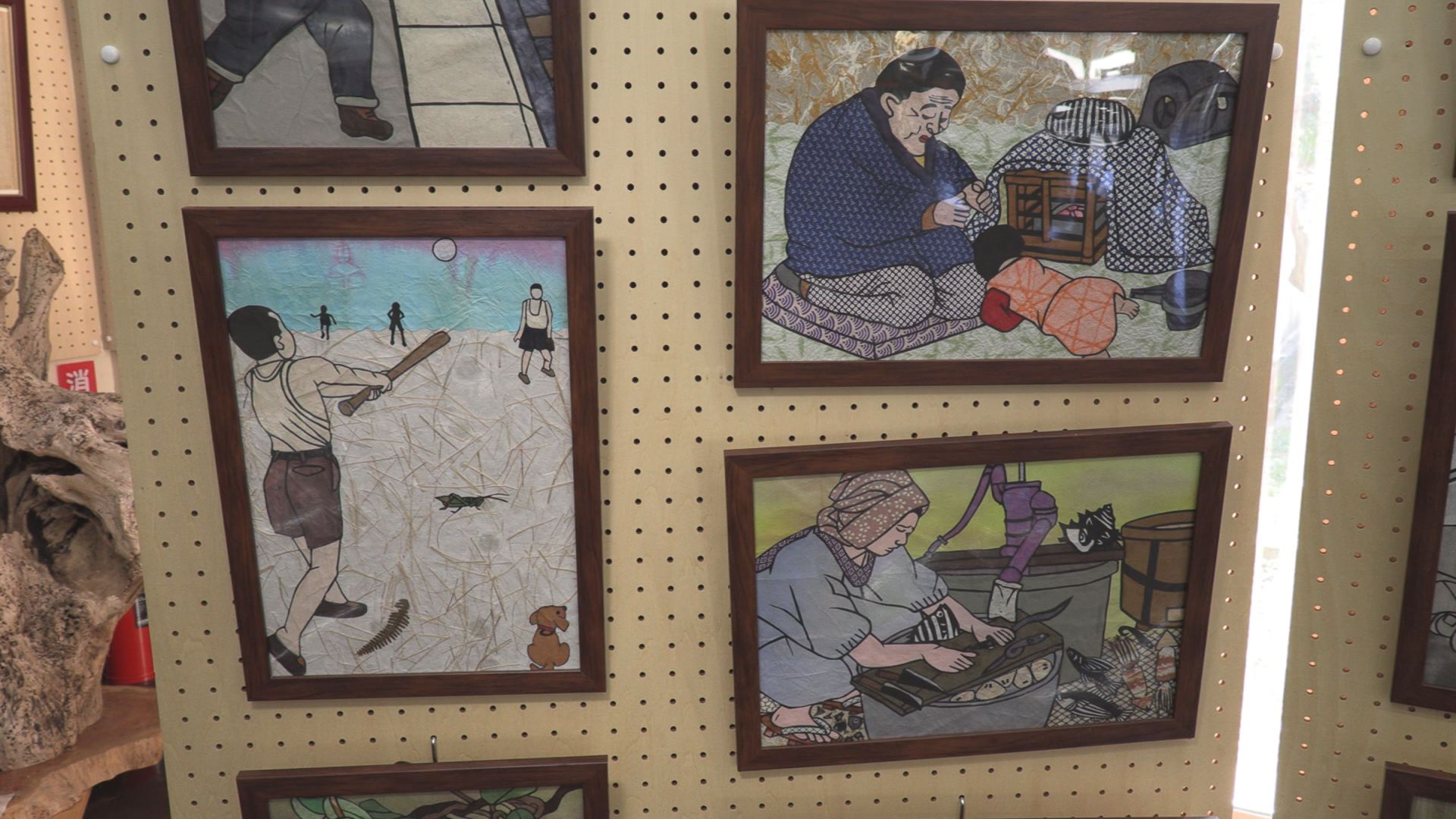 The collages depict the Ikaya Ryokan located in front of Naoetsu Station, a Kubiki Railway steam locomotive and children playing and other scenes showing everyday life during the Showa period.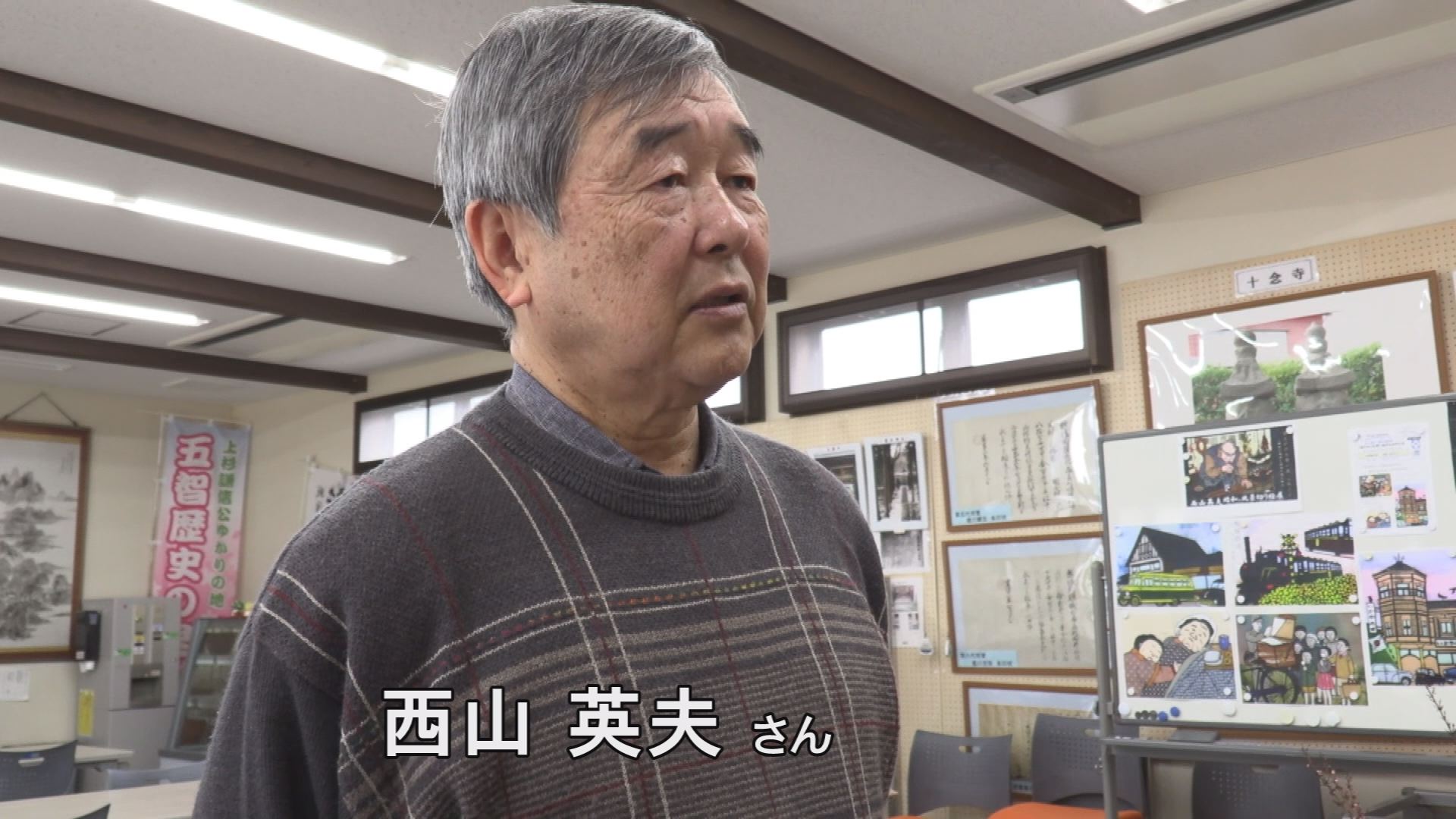 The collages were made by 72-year-old Hideo Nishiyama, from the Ishibashi area in Joetsu.
After retirement, Nishiyama taught himself how to make collages, and has made about 200 pieces based on his own memories and old photos.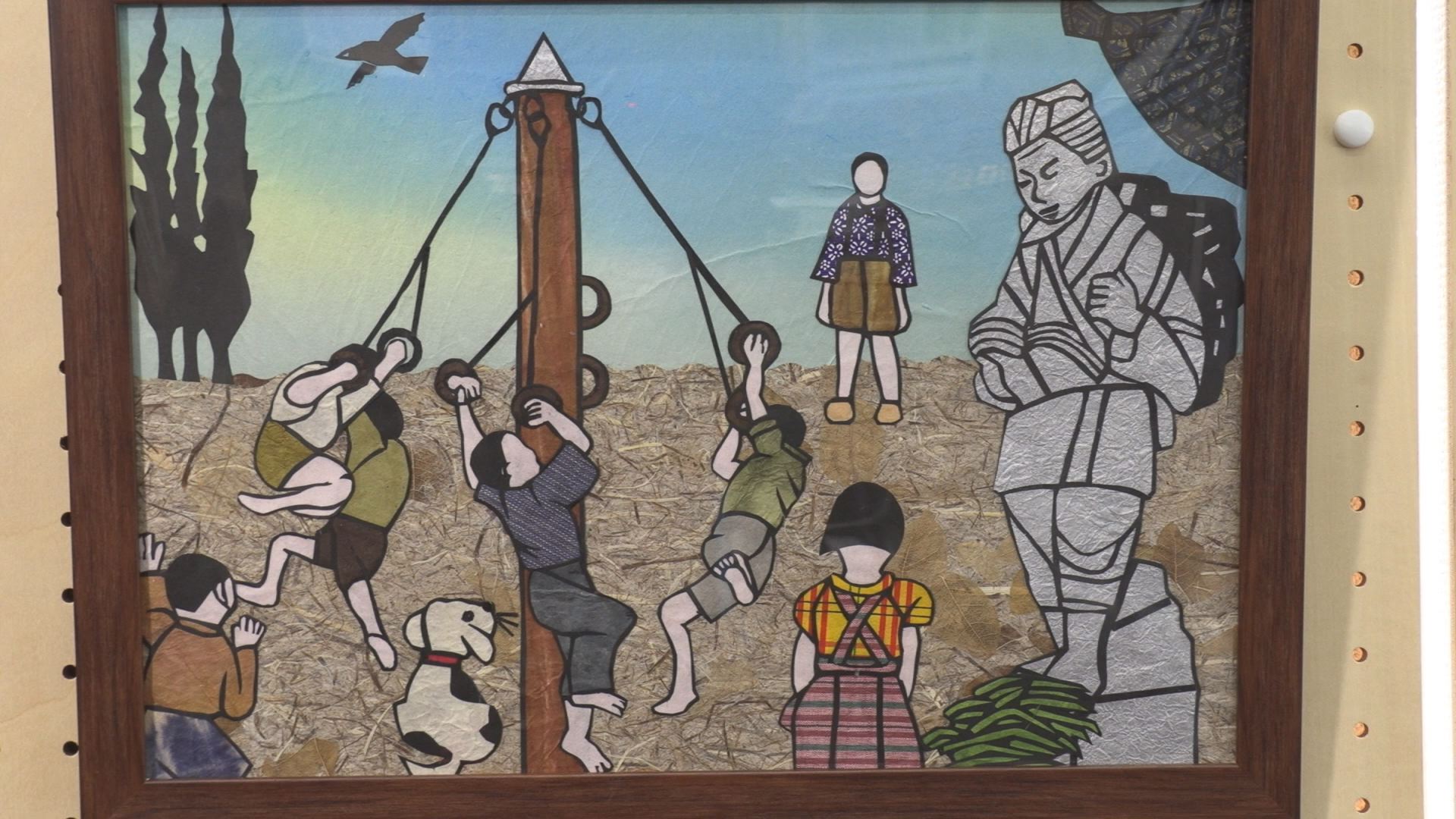 The 54 pieces on display were made in the past year.
In Japan, it is traditional for collages to be made using black and white paper, but Nishiyama uses Japanese paper with various colors and patterns.  By doing so, he says he can warmly express his feelings of nostalgia.  He says it was hard to find Japanese paper that matched the image, but he is very happy with the outcome of the completed work.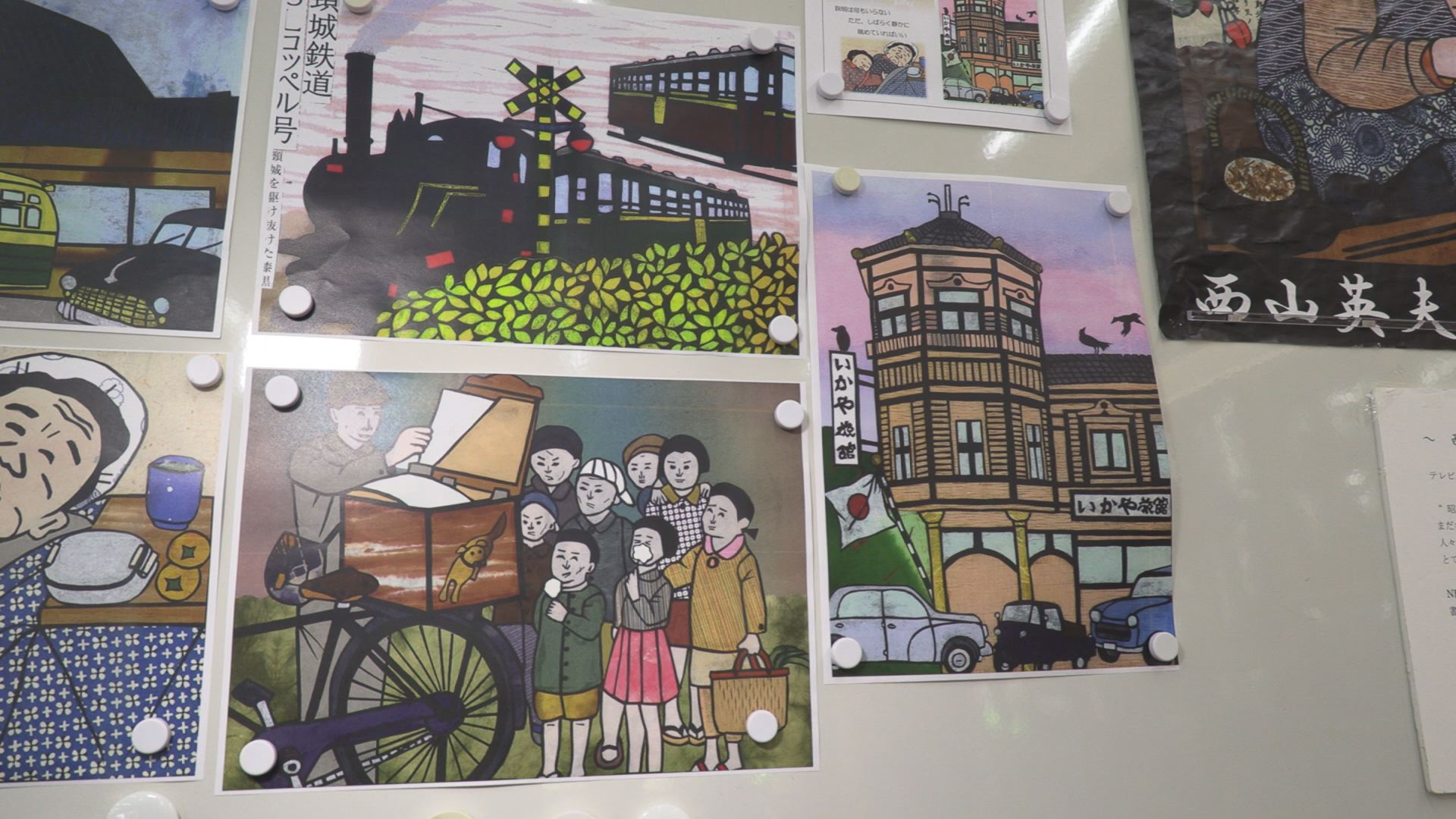 Mr. Nishiyama says, "All these scenes are gone now.  In this era, everyone helped each other and lived happily together.  Now it is too convenient, and people are less compassionate.  I want the elderly to reminisce over this period and be pleased."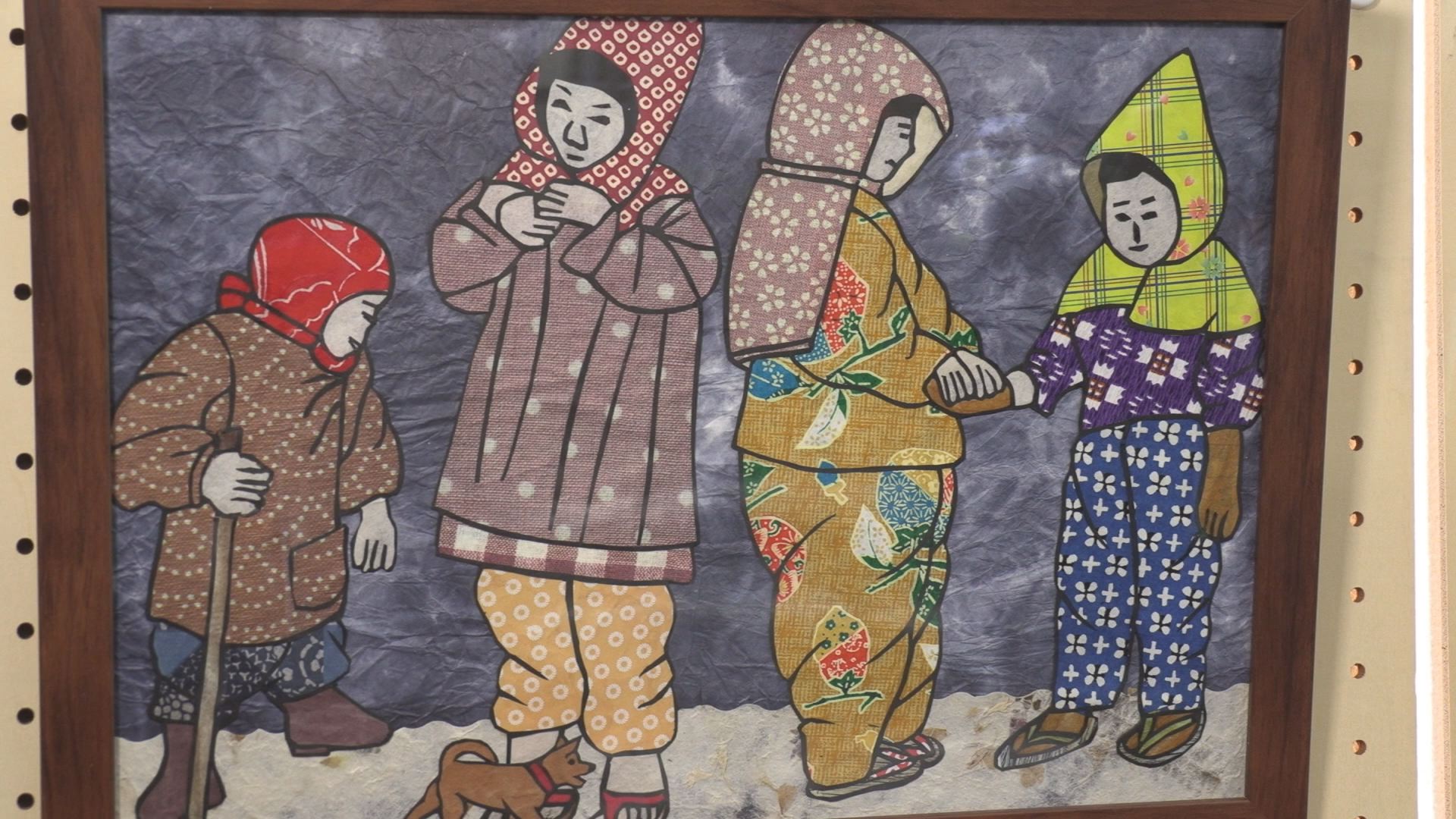 The collage art exhibition depicting scenes of the Showa period "Reviving Lost Memories" will be held at the Gochi History Village Hall, 1-chome, Kokufu, Joetsu City, Niigata Prefecture until March 31.
Gochi History Village Hall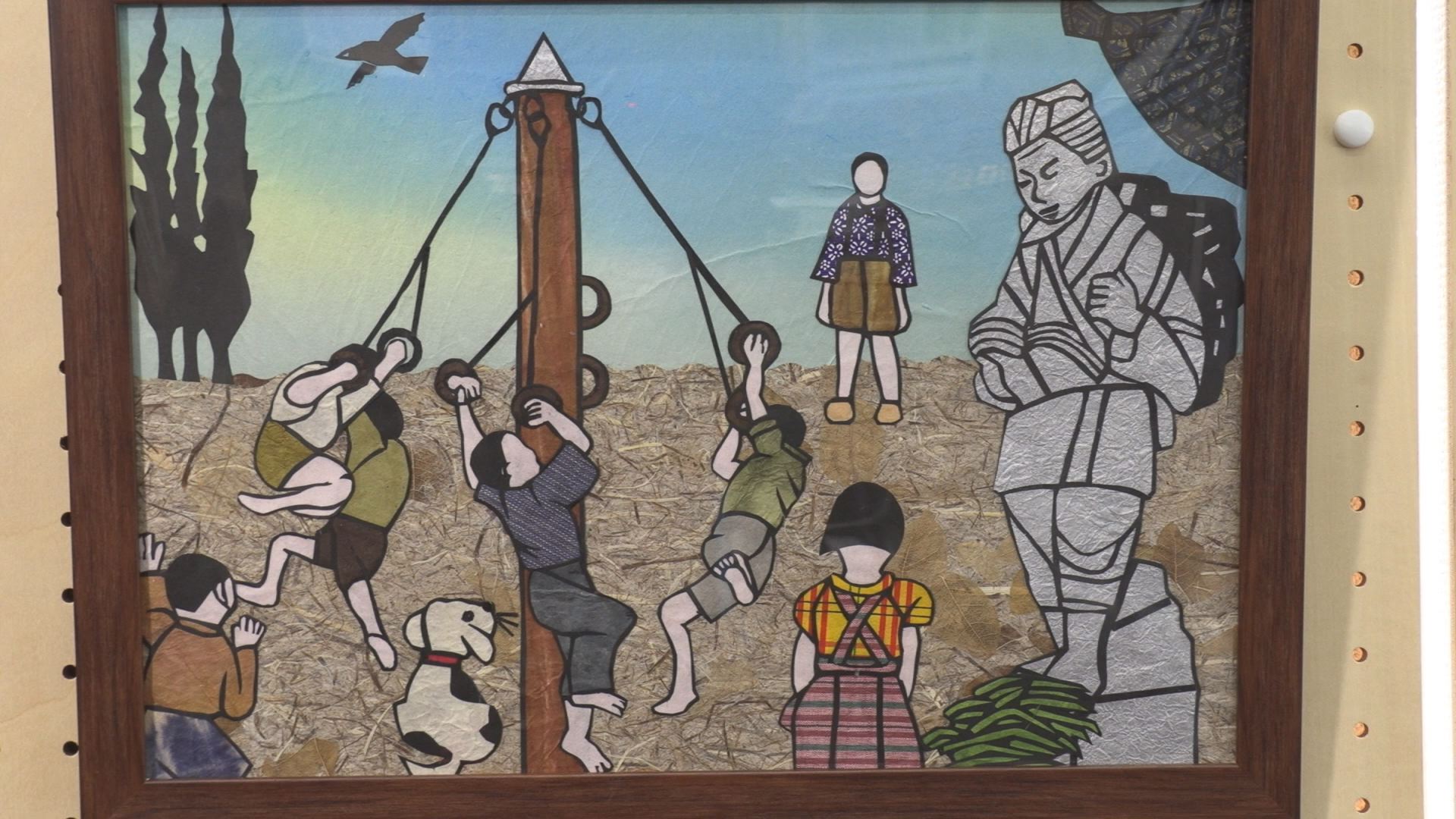 Business hours from 9:00 am to 5:00 pm
Address: 1-18-28 Kokufu, Joetsu City, Niigata Prefecture
Tel: 025-543-3222
Access: About 25 minutes from Joetsu Myoko Station on the Hokuriku Shinkansen
URL: https://www.gotisato.com/