Focusing on camps that have become increasingly popular in recent years, we are doing our best to publicize  the campsites that are open in the Joetsu area (Joetsu City, Myoko City, Itoigawa City).  Not only detailed information on each campsite, but also spots recommended by the editorial department will be posted.  It's good to have fun with your family, or to enjoy your time as a solo camper.  Why don't you go out to play in the great outdoors?
【Open Apr. 29 – mid-Nov】10 minutes by car from Miyama-so!
You can enjoy the view from the mountaintop and the great outdoors!
Fusube campsite is near the summit of Mt. Fusubeyama, which is rich in nature, in Maki-Ward, Joetsu City, Niigata Prefecture.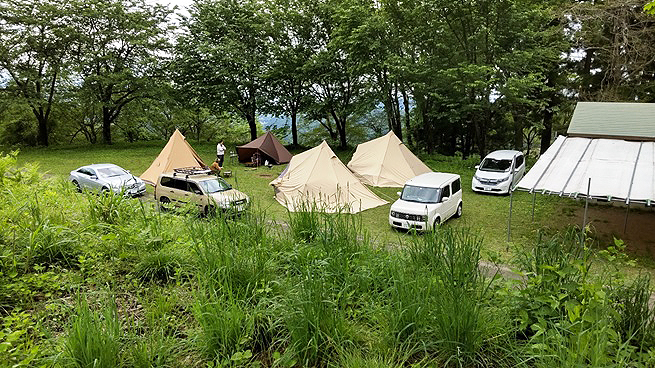 From Joetsu city, take the Yanagishima-Shinanozaka line (prefectural road 302) toward Miyama-so.
Turn left at the store in front of the entrance to Miyama-so and go up the mountain road for about 3 km.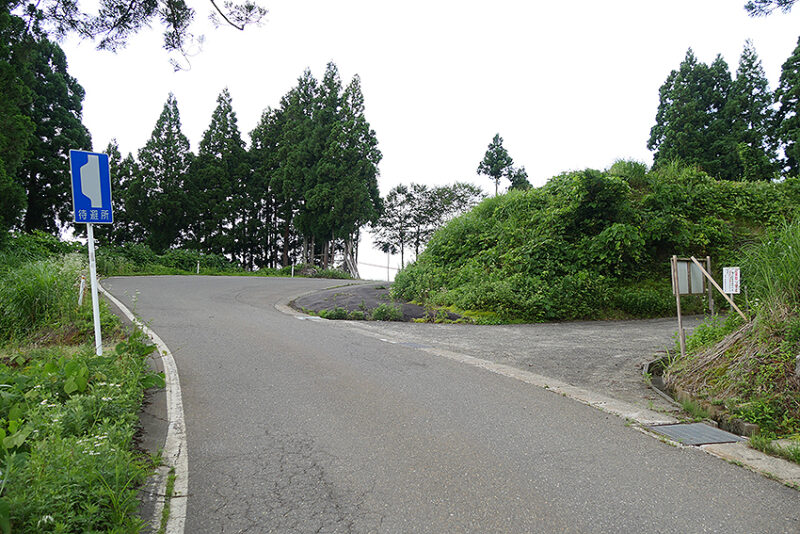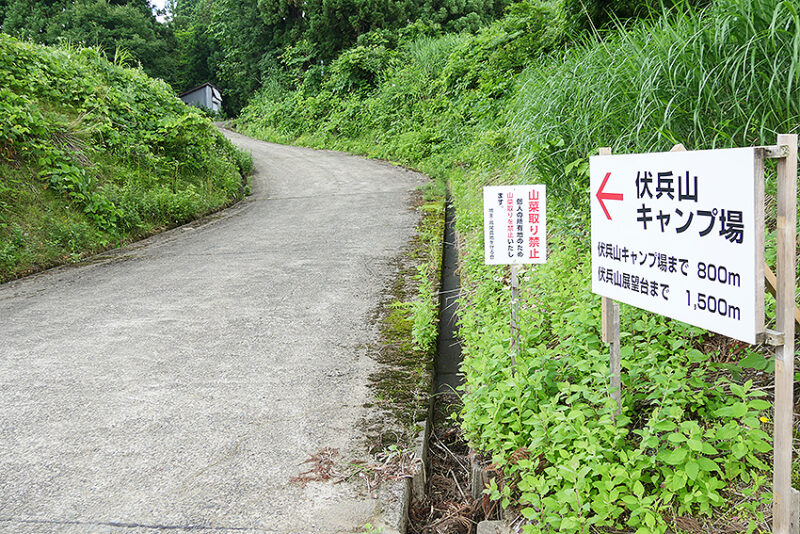 There is a small sign at the entrance to the campsite, so don't miss it, and turn right.  After 800 meters you will reach the campsite.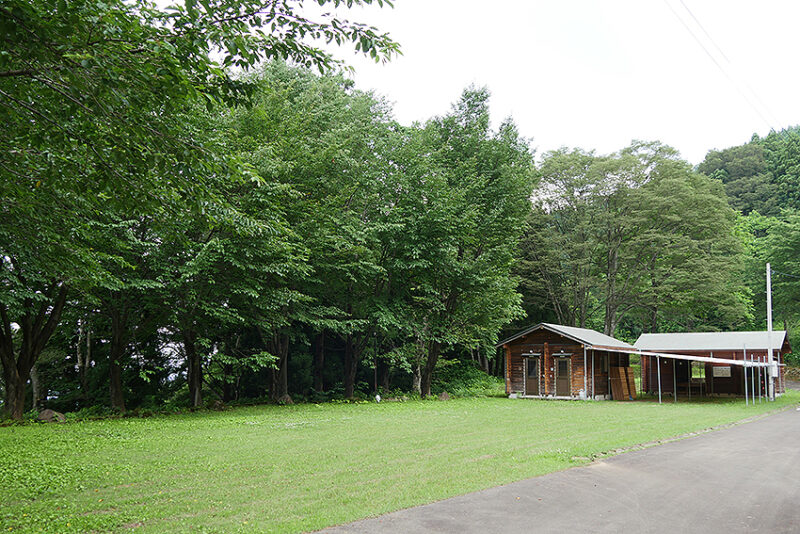 You need to apply in advance to use the campsite.  There are no fixed lots, so you can set up a tent wherever you like, as long as it is vacant.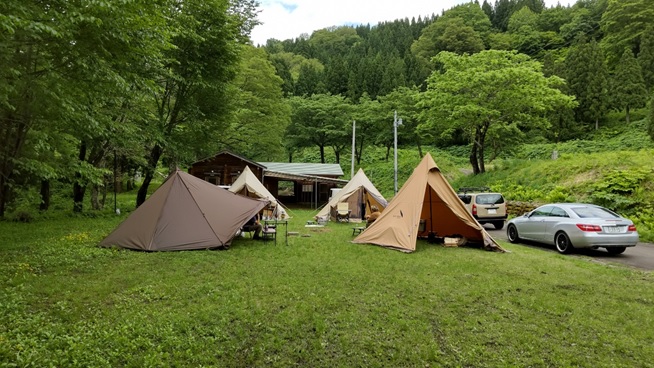 It is also possible to park your own car next to the tent.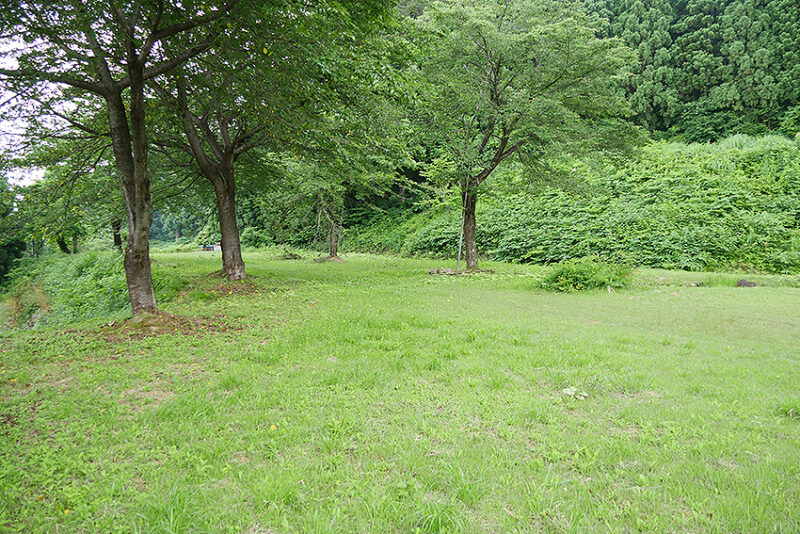 There is a flat area across the road from the campsite where the building is located, and you can also set up a tent there.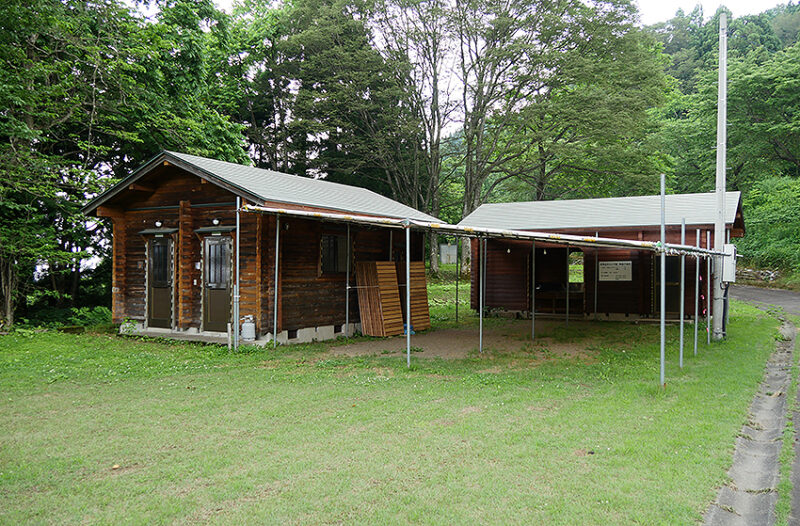 The spacious campsite has a good view, and you can see not only the Kubiki Plain below, but also Sado Island on a clear day. The ground is soil or lawn, but raised wooden boards ("sunoko") are available for when it is muddy, and you can use them freely.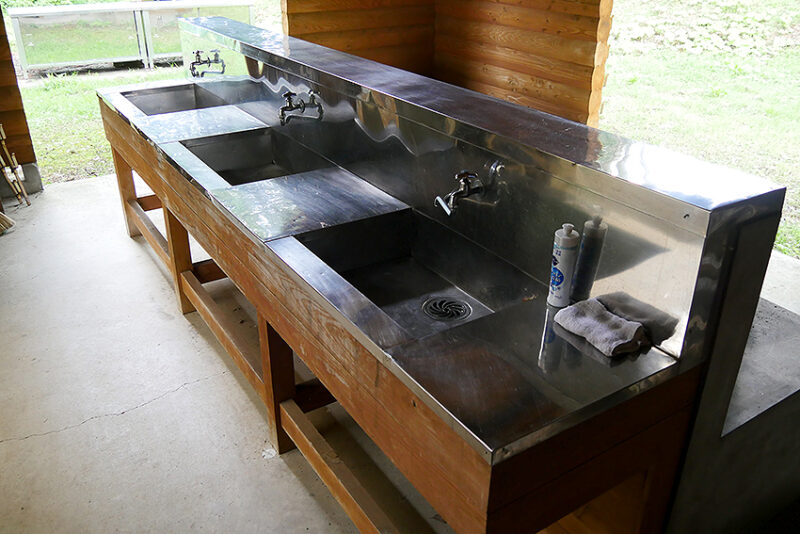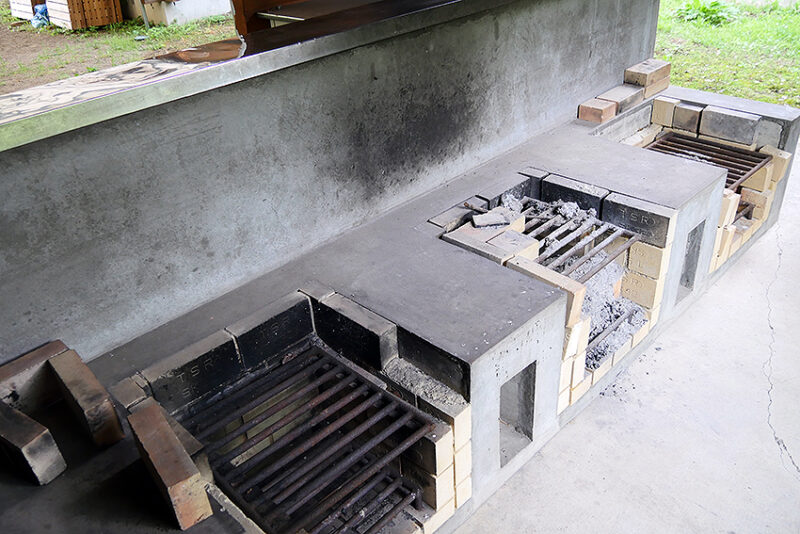 The campground is also equipped with a covered kitchen, toilets and showers.
At the mountain campsite away from the hustle and bustle of the town, you can spend a relaxing time listening to birdsong and enjoying the spectacular views.
Recommended by the editorial department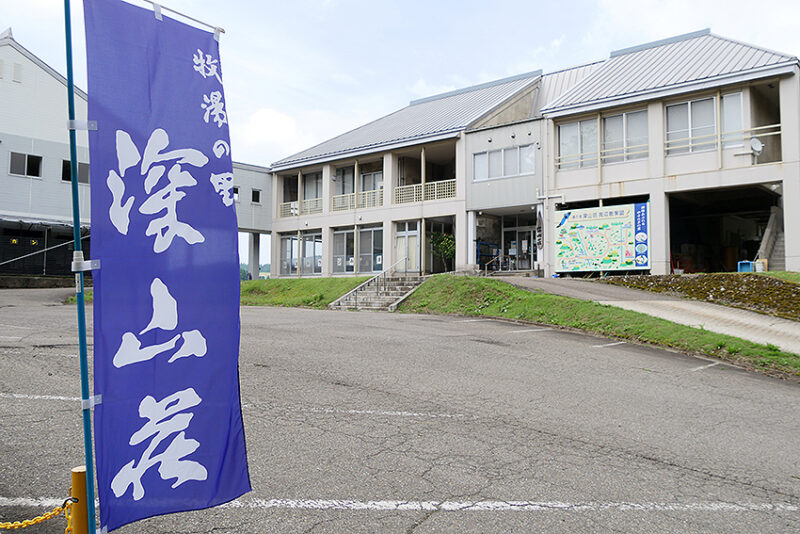 Makiyu no Sato Miyama-so
About 10 minutes' drive from the campsite, you will find "Makiyu no Sato Miyama-so" where you can enjoy not only accommodation but also day trip baths and meals.  At the large bath, you can relax and enjoy a bath while also admiring the magnificent scenery.
One-day bath
■ Business hours: 10: 00-19: 00
■ Fee: Junior high school students and above 600 yen, elementary school students 350 yen, infants (3 years old and above preschoolers) 100 yen, senior passport presentation 350 yen
Fusube campsite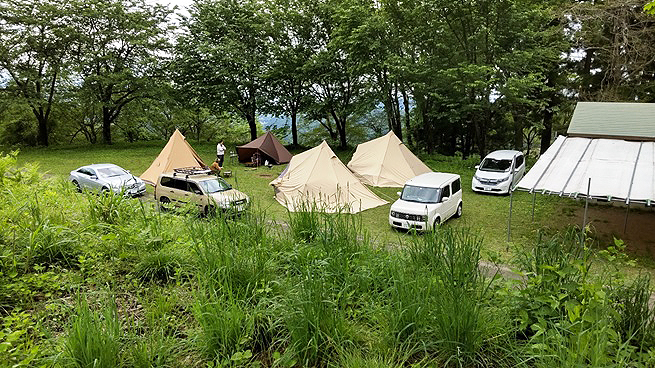 ■Campsite business: Open Apr. 29 - mid-Nov ■Parking lot: 30 cars ■Price: One night: elementary school student or older 1,000 yen, Day trip: elementary school student or older 500 yen, Rental tent: one night one tent 1,000 yen
Tel: Inquiries 090-3343-8856 (Igarashi)