Please see the famous firefly dancing lights!
This is the best time of the year to see the fireflies around Nigami Hotaru(firefly) Park, Oshima-Ward, Joetsu City, Niigata Prefecture.
Genji fireflies and Heike fireflies live around the Hotaru park in Nigami, Oshima-Ward, and many people come to see the fireflies from inside and outside the prefecture every year.  In order to prevent the spread of COVID-19, the "Nigami Hotaru Festival" held at this time of year has been canceled as it was last year, but you can still watch the fireflies freely.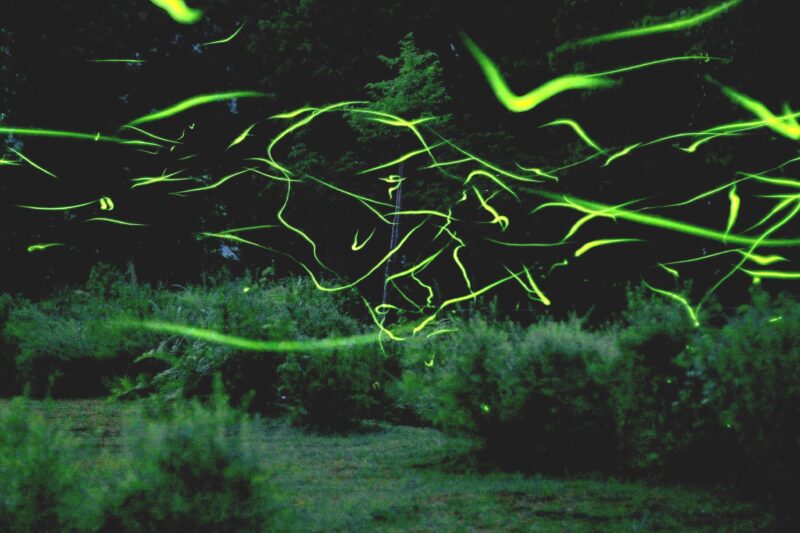 Photo courtesy of Nigami Firefly Association
According to Mr. Higuchi of the Nigami Firefly Association, this year, the fireflies started flying around the 6th of June. The time when the fireflies often fly is from about 7:45 pm to about 8:30 pm, and they are more active when it is hot and humid.  Around Hotaru Park, more than 100 Genji fireflies were flying on Monday, 14th June, so now is the best time to see them.
The peak for firefly activity in the park will continue over the weekend.  After that, the Genji fireflies and Heike fireflies will be most active around the Hotaru Bridge.  The peak of firefly activity changes depending on the location, but you can enjoy watching them for a while.
In addition, volunteer firefly conservation guides are stationed at the park, and they can explain about the fireflies at the visitors' request.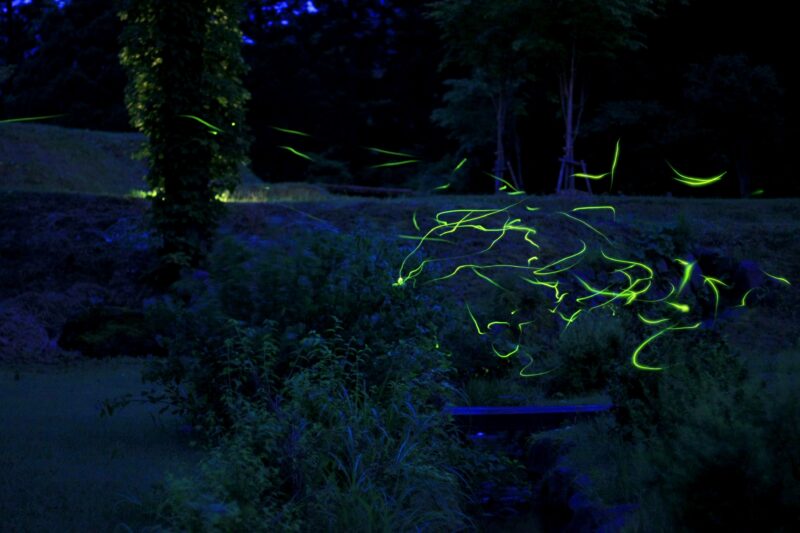 Precautions when observing fireflies
・ High heels and sandals are not allowed
・ Do not carry insect repellents such as mosquito coil
・ Taking photos or videos is not allowed within the firefly viewing area (including lights and mobile phone lights)
■ Best time to see: 19: 45-20: 30
■ Location: Around Hotaru Park, Oshima-ku, Joetsu-Hotaru Lectern
■ Inquiries: Nigami Firefly Association (Mr. Higuchi) TEL090-2522-3728
Oshima-Ward Nigami: The best time to see fireflies