Everyone can get together!  A park that changes and grows steadily!
"VINCULO park" is a new park where people can gather while enjoying nature. It has an area of about 6600㎡, and was completed and opened in Iwaki, Joetsu City, Niigata Prefecture.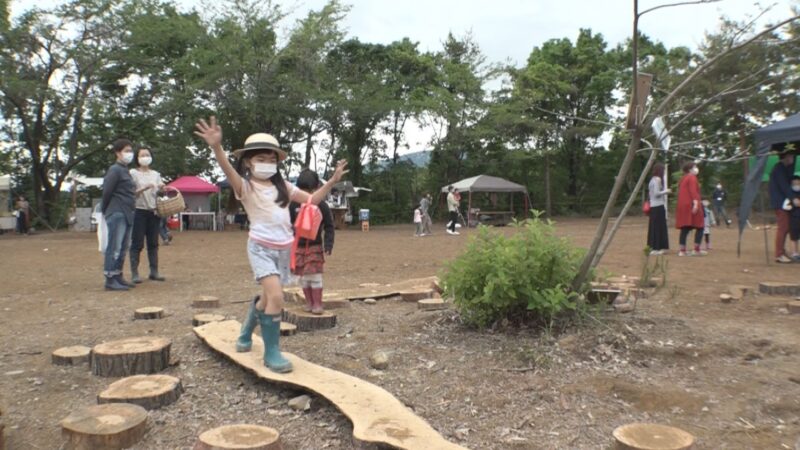 The place where VINCULO park is located is a corner of a residential area in Iwaki, Joetsu City.  "Vinculo" means "bond" or "connection" in Spanish.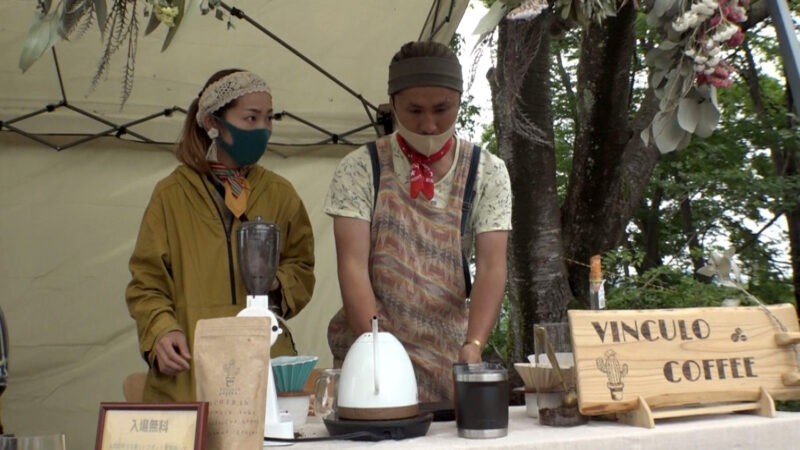 Left: Hiromi Maruyama Right: Takuya Maruyama
The park was developed and maintained by Mr. Takuya and Mrs. Hiromi Maruyama who run "VINCULO.FLOWER", which sells miscellaneous goods using plants.  VINCULO.FLOWER is a specialty store that sells rare overseas flowers called "native flowers" and miscellaneous goods using dried flowers.  The shop is attracting a lot of attention, especially among young people.
Why build a park …
Hiromi:
"Joetsu is a place blessed with a lot of nature.  It is a comfortable place to live and spend time in.  I think many people seek nature outside the city, but I wanted to bring the nature to the city itself. "

Takuya:
"It is said that Joetsu has no places to relax and have fun.  If that's so, why don't we create such a place?  That's why we started to create this park together with the cooperation of volunteers as well as ourselves."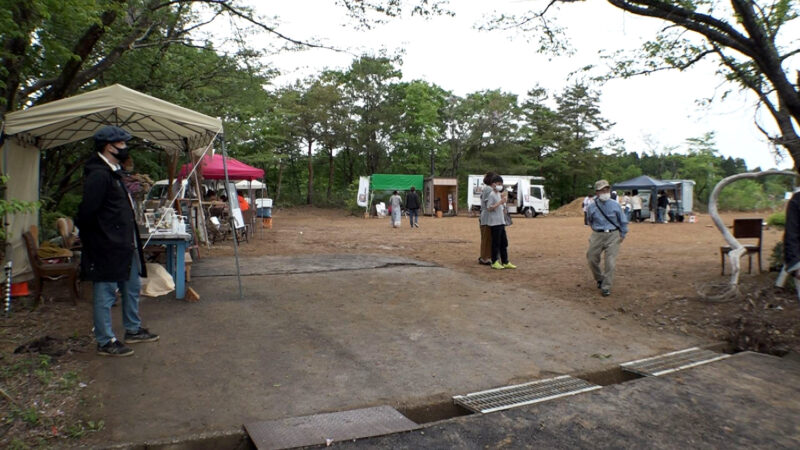 To create the park, Takuya purchased about 6600 square meters of land, which was owned by a friend of his father, and had been vacant for about 40 years.  Since July last year, they have been cutting grass and preparing the foundations for the construction of the park, together with their parents and volunteers.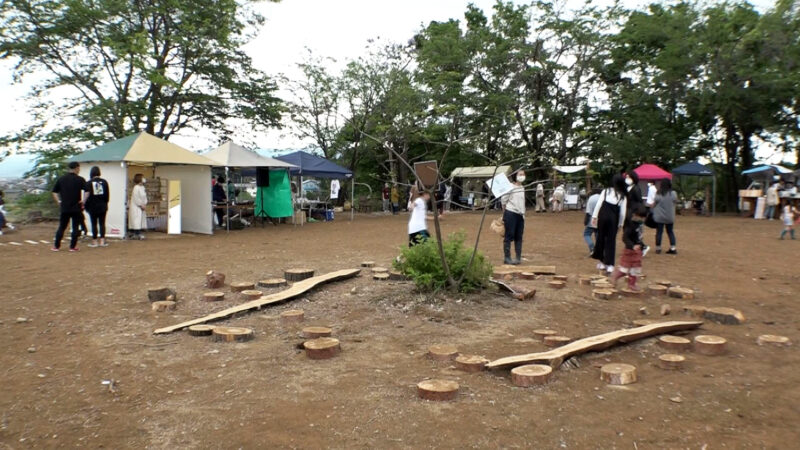 In the park, they made use of the original natural landscape, while maintaining benches, playground equipment made from native trees, and newly constructed hills.  In addition to planting cacti, olives and eucalyptus, they are also working on plants from Australia and Africa called "native flowers".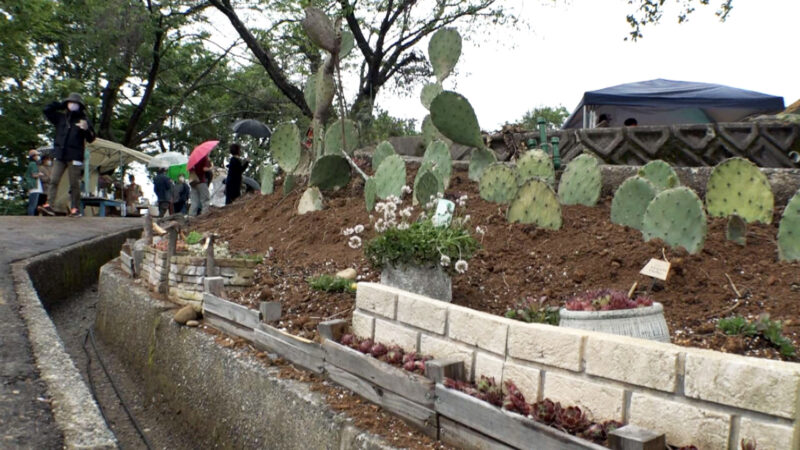 Hiromi:
"We've finally finished leveling the ground.  We will plant flowers and trees in this location.  Please look five or ten years ahead, not one month later."

Takuya:
"There is no conclusion when creating a park.  We want you to see how VINCULO grows as the plants grow.  This is a new spot in Joetsu that we will all build together.  There is no goal, and it will be a place that will change steadily from now on."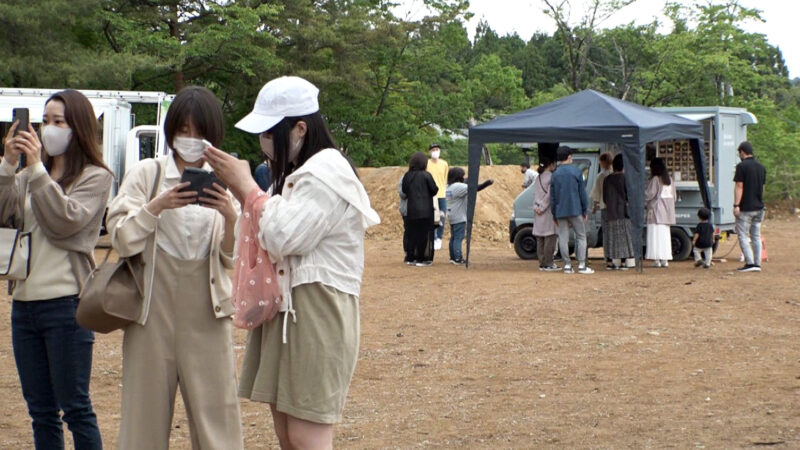 An event was held on May 15th and 16th to announce the completion of the park.  About ten stores such as food and drink and craft booths lined up in the park, and many citizens such as parents and children attended.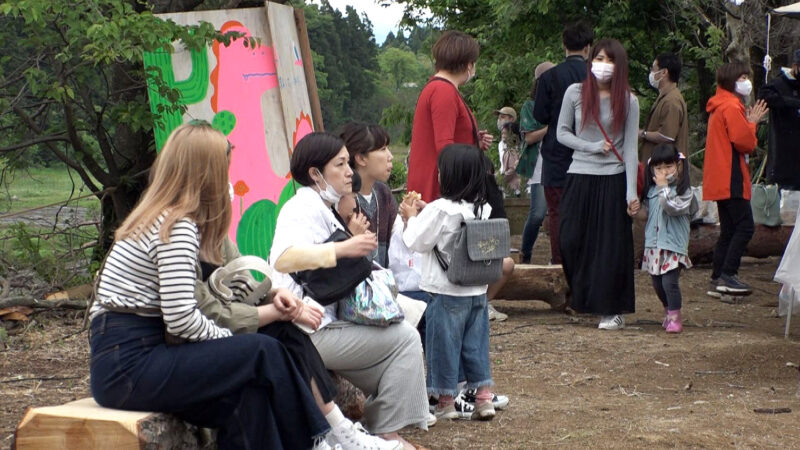 The visitors said, "It's a great location.  I want to come back again.", and "Children won't get bored if there are such places to play outside." Another visitor said, "We came here to play, it was fun because there were various shops, and the view and atmosphere was good.  Children like such large areas, so we would like to come here again. "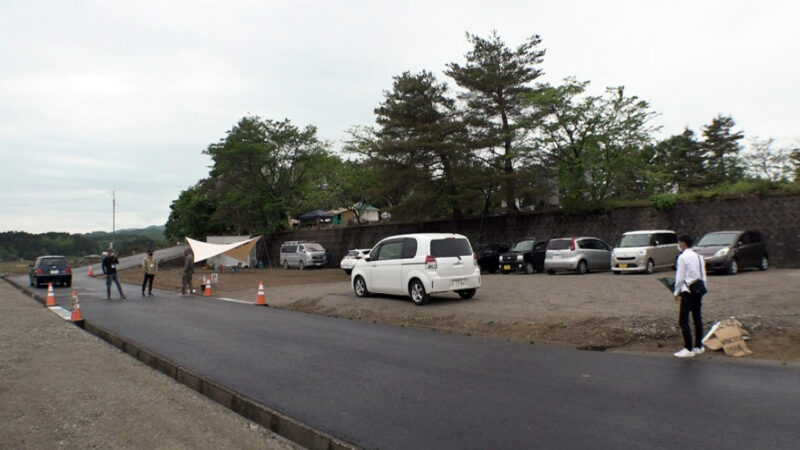 VINCULO park also has parking spaces.  In principle, there are no entrance fees or opening hours for the park.  In front of the park, there is a temporary store for VINCULO.FLOWER run by Mr. and Mrs. Maruyama, where you can relax with a cup of coffee.
In the future, VINCULO.FLOWER will ask for donations for park maintenance and for holding events.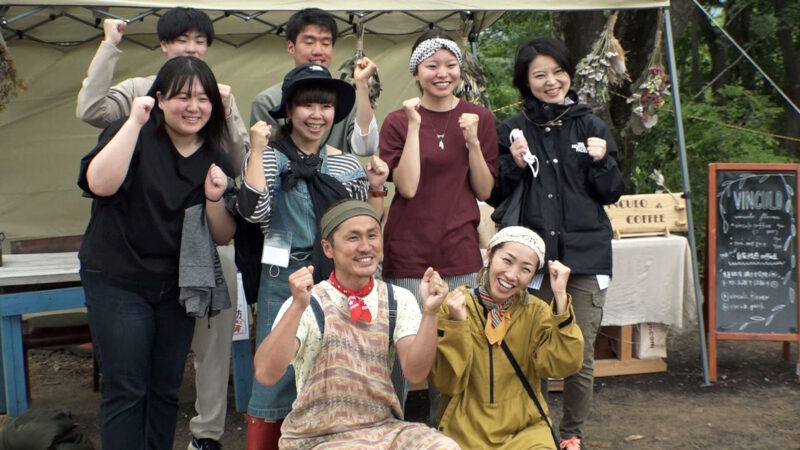 Takuya said, "First of all, we want to plant more flowers in the garden so that visitors can enjoy the gorgeous four seasons.  We would like to create a place everyone can enjoy by holding various events such as camping and growing vegetables.  We want people to feel free to come anytime, and have many good experiences here. "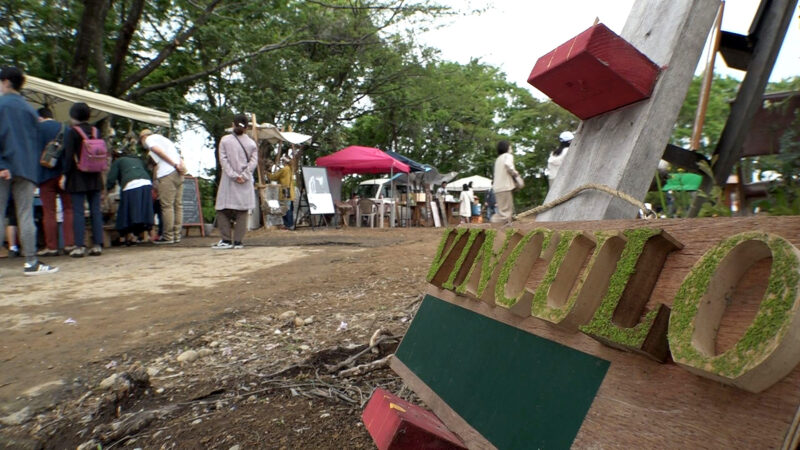 In addition, future event schedules of VINCULO Park will be announced on Instagram "vinculo.flower" and "vinculo.park".
VINCULO park