We have also started a BBQ plan!
Did you know that there is a cafe in the outdoor shop "WEST Joetsu" in Tomioka, Joetsu City, Niigata Prefecture? 

"WEST CAFE JOETSU" is a place where you can enjoy the outdoor mood unique to the West, which handles camping equipment and outdoor equipment.
Clam chowder (set) 880 yen (tax included) * Salad, potatoes and drinks included
The restaurant's recommended menu is "Clam Chowder," which has been steadfastly popular since its opening. You can enjoy the simple taste of seasoned with salt and pepper, making the best use of the flavor of clams.
By adding potatoes in the shape of mashed potatoes, it becomes thicker and is often entwined with plenty of soft French bread. Like a cafe with an outdoor shop, cheddar cheese placed on clam chowder is roasted with a banner to make it fragrant and mellow. You can enjoy the crispy texture where it is not used in the soup, and the rich taste where the potatoes are soaked in.
In addition to light meals, the store has a wide range of sweets.
Luxury strawberry Dutch baby 850 yen (tax included)
This is the pancake "Dutch Baby" that originated in Germany. Using a dough similar to cream puff, you can enjoy a crispy outside and a fluffy texture inside. By using skillet for the vessel, only the outside bulges along the shape of the vessel, and an indentation is created inside. Sprinkle plenty of vanilla ice cream, strawberries, and raspberry sauce on it, and finally sprinkle with powdered sugar to complete.
Besides luxury strawberries, there are also caramel apples, honey lemons, Gorgonzola & honey Dutch baby.
At West Cafe, there are plenty of take-out menus. Among them, "smoothies" are very popular. We offer 7 types, including those that use plenty of sweets.
Matcha banana smoothie 700 yen (tax included)
This is a "Matcha Banana Smoothie" with a whole piece of Matcha cake. You can enjoy the rich taste of matcha and banana. It's also a good idea to stop by before you go out to buy drinks and takeaway menus.
At West Cafe, we started a plan to enjoy BBQ on the outdoor wooden deck from April 28th (Friday). The shop will prepare the equipment and ingredients, so you can enjoy a full-fledged barbecue empty-handed.
The light plan, where you can easily enjoy a tabletop barbecue, is 1480 yen (tax included), where you can enjoy 3 types of meat and vegetables. Furthermore, the Weber Plan is recommended for those who want to enjoy a full-fledged barbecue. In addition to sausages and vegetables, spare ribs and chicken wings are also included in the set for 1980 yen (tax included). Empty-handed BBQ must be booked at least 2 days in advance.

Mr. Mizuno, the store manager, said, "You can buy all the outdoor gear used in cafes and BBQ at the West Joetsu store. If you like it, explore the store after your meal. Please feel free to come and visit us. "
WEST CAFE JOETSU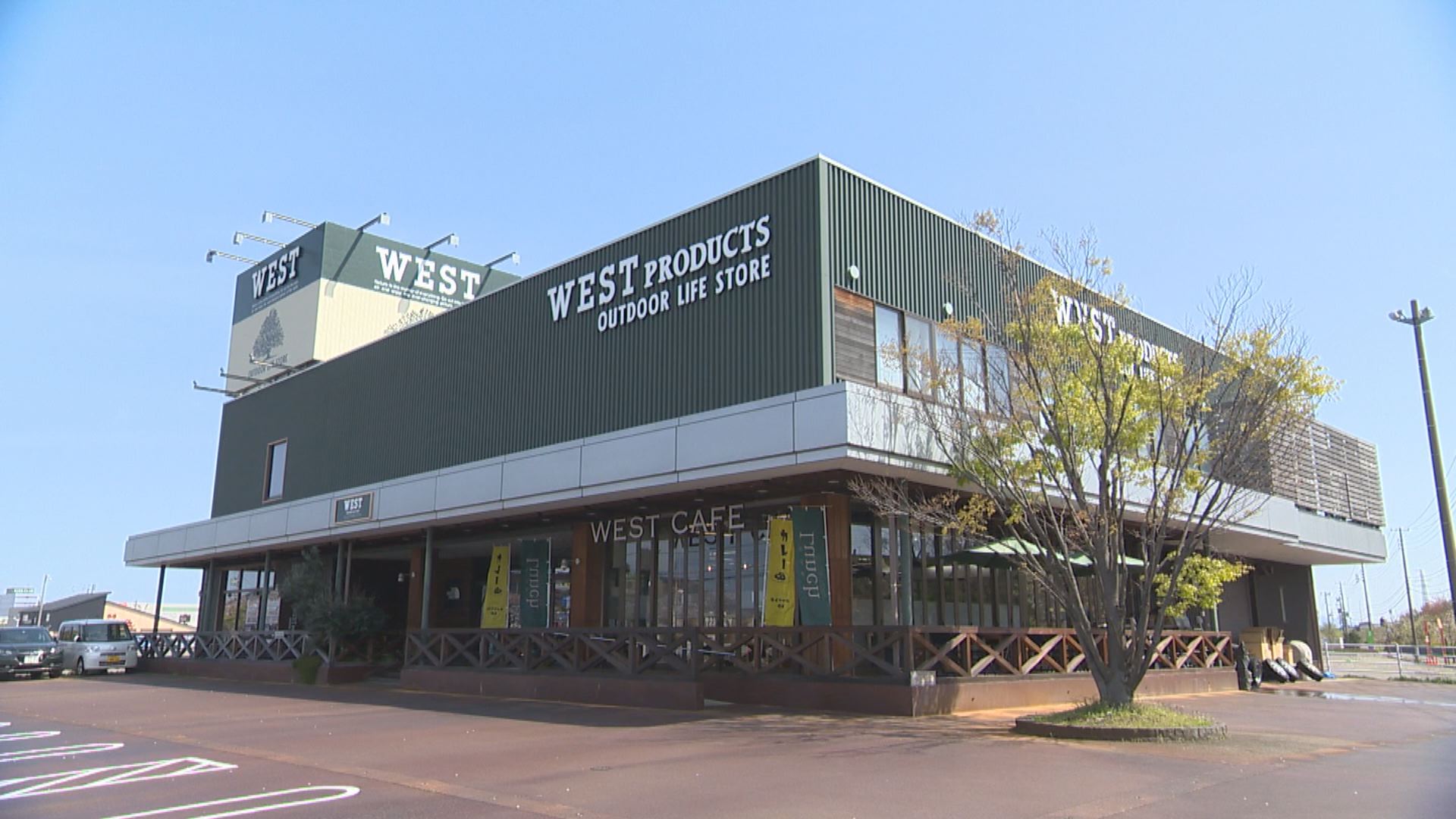 Business hours: Mon-Fri 11: 30-18: 00 / Saturdays, Sundays, and holidays 10: 30-18: 00
Regular holiday: Tuesday
Address: 3485 Tomioka, Joetsu City, Niigata Prefecture
Tel: 025-527-5080
Access: <Car> 3 minutes from Joetsu IC on the Hokuriku Expressway
URL: https://www.west-shop.co.jp/