Feel free to enjoy the outdoors in the wilderness of Itakura!
The accommodation facility "Eshin no Sato Yasuragi-so" in Itakuraku-Ward, Joetsu City, Niigata Prefecture will start the glamping service from Saturday, May 1st.We are currently accepting reservations.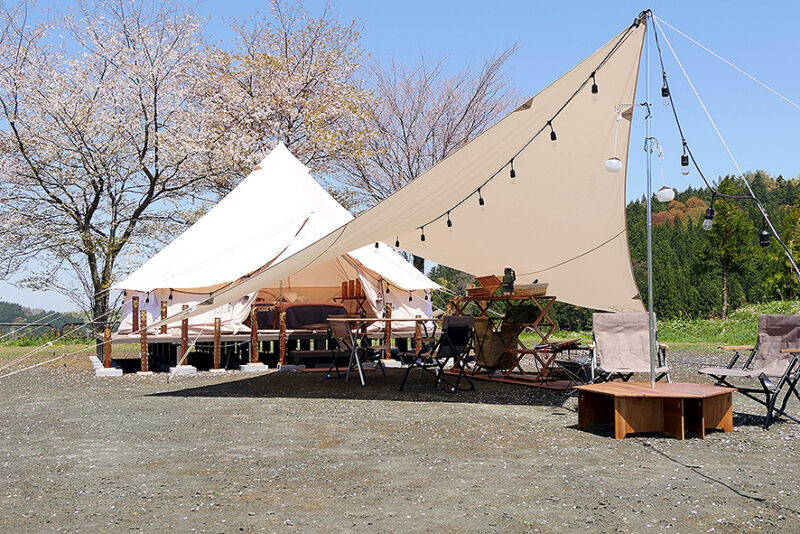 Glamping, which is a hot topic now, is a combination of "glamourous" and "camping", and is a luxurious camp where camping equipment and meals are prepared and can be enjoyed casually.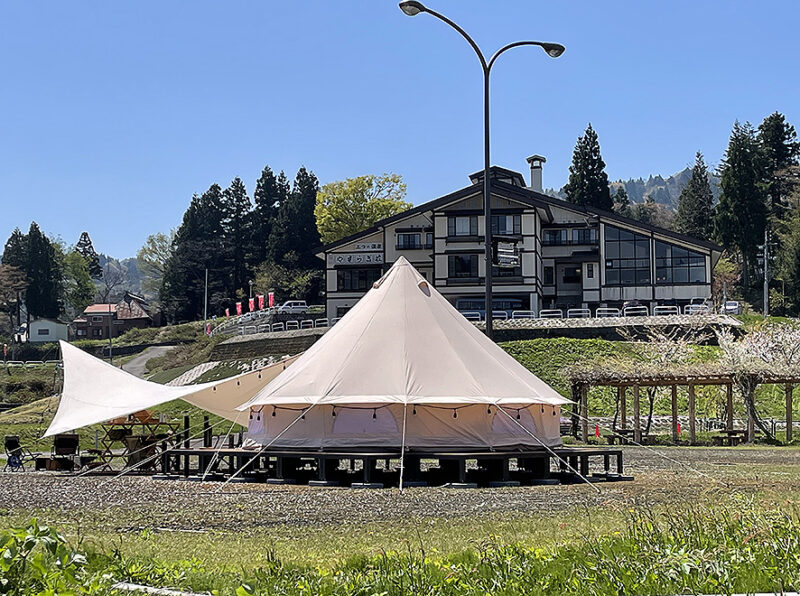 The glamping plan, which starts in May, will stay in a tent built in a plaza about 100 meters away from Yasuragi-so.Up to 4 people can stay in one group per day.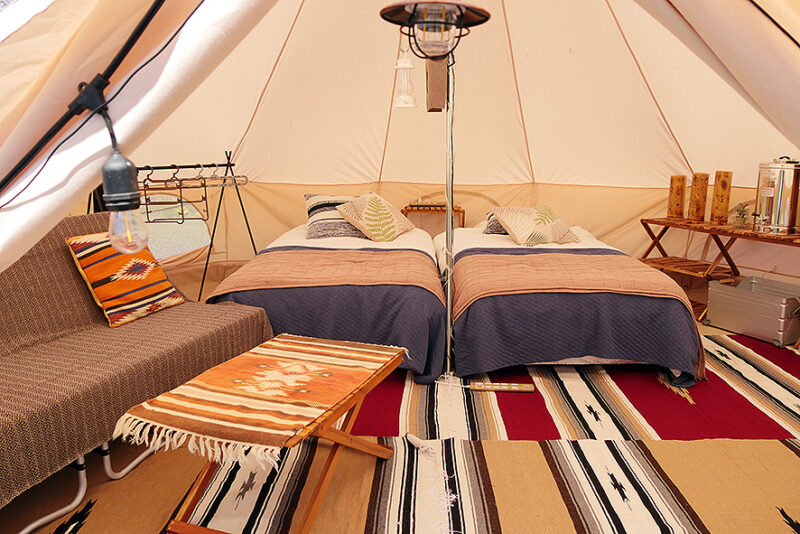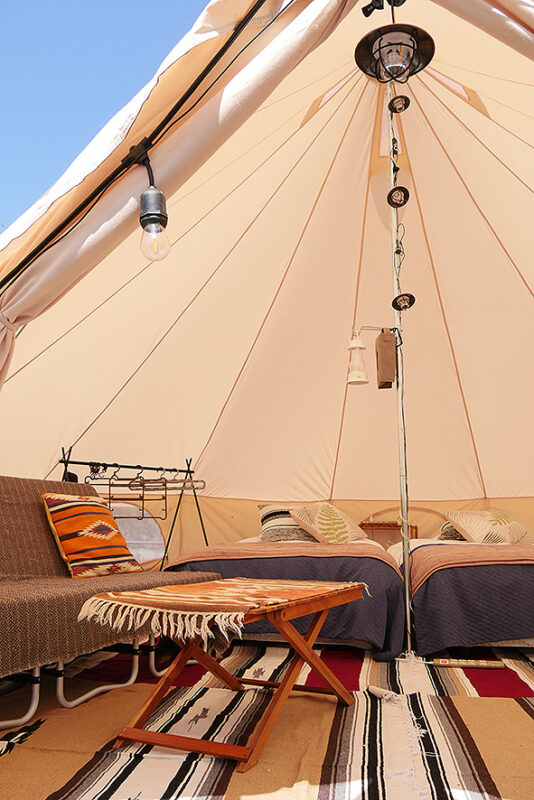 In the tent, there are beds, sofas, refrigerators, air conditioners, and large wireless speakers, so you can listen to music by connecting your smartphone.It is also equipped with LED candles and LED lanterns.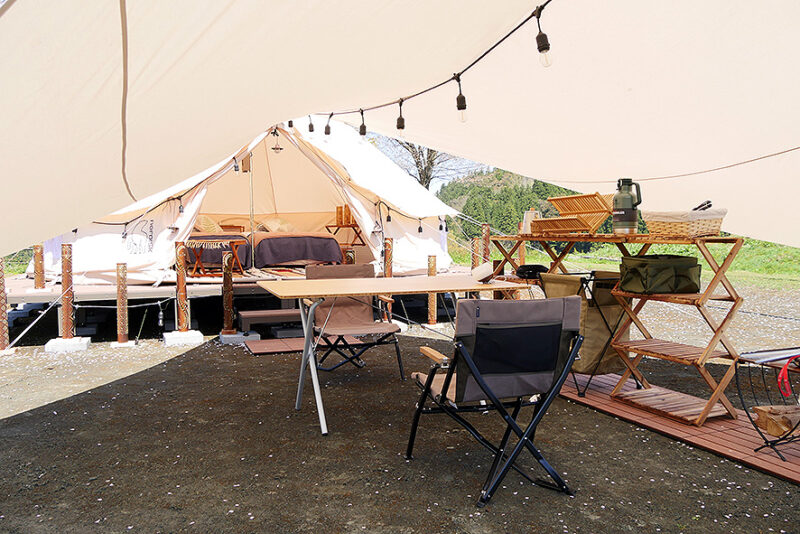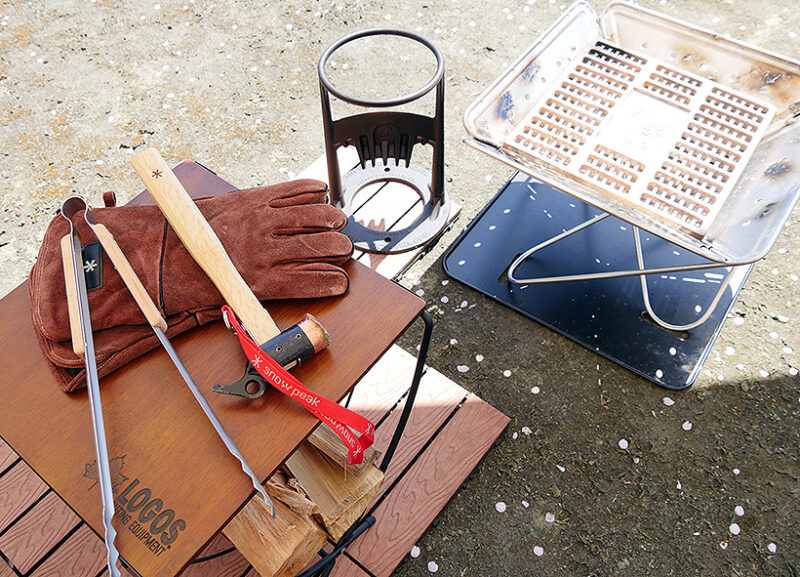 You can safely enjoy the outdoors with a bonfire or a winding machine.
Under the tarp set up outside the tent, there are tables, camp chairs, a bonfire, and a winding machine.Users can easily enjoy the outdoor experience simply by preparing their room clothes and drinks.
For dinner, you can enjoy dishes made at Yasuragi-so such as sukiyaki of Echigo beef, roasted nodoguro, and assorted sashimi, and rice cooked in a clay pot at the table outside the tent.For breakfast, a Japanese set meal is served at the Yasuragi-so restaurant.
Yasuragi-so is also familiar as an accommodation facility where you can enjoy two different hot springs, and if you apply for a glamping plan, you can also enjoy hot spring bathing.
Produced by the popular outdoor shop "WEST" in Joetsu City. It means that they receive advice on selecting items to be used for glamping, daily maintenance, tent installation, and management.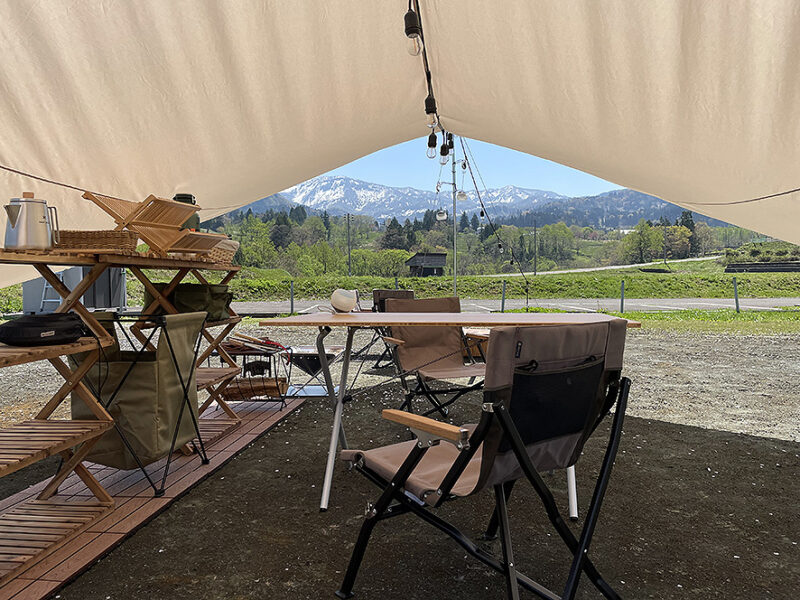 You can sit in a camp chair and see the nature of Itakura, Mt. Kurokura, and Mt. Nabekura.
Masanori Kobayashi, who is in charge of the glamping of Yasuragi-so, said, "This is the first luxurious glamping in Joetsu. Glamping is a new form of leisure that you can enjoy without contacting other people. Of course, I would like the locals to experience what glamping is like here. You can enjoy extraordinary things that are different from camping. "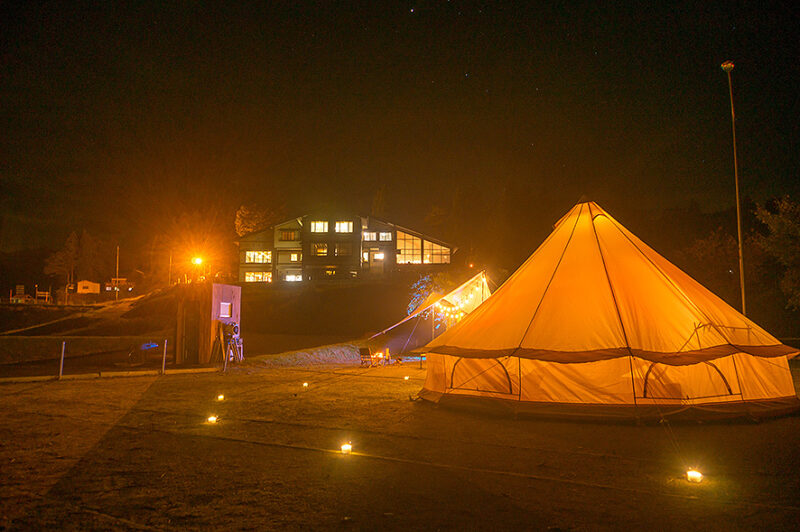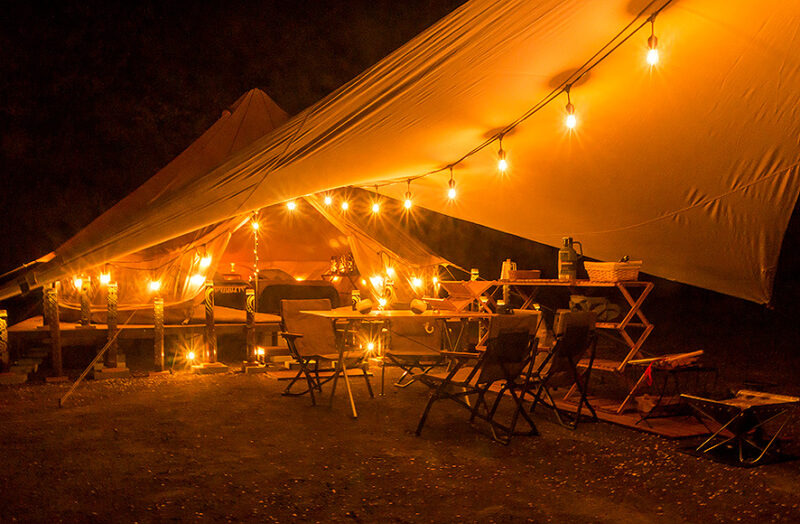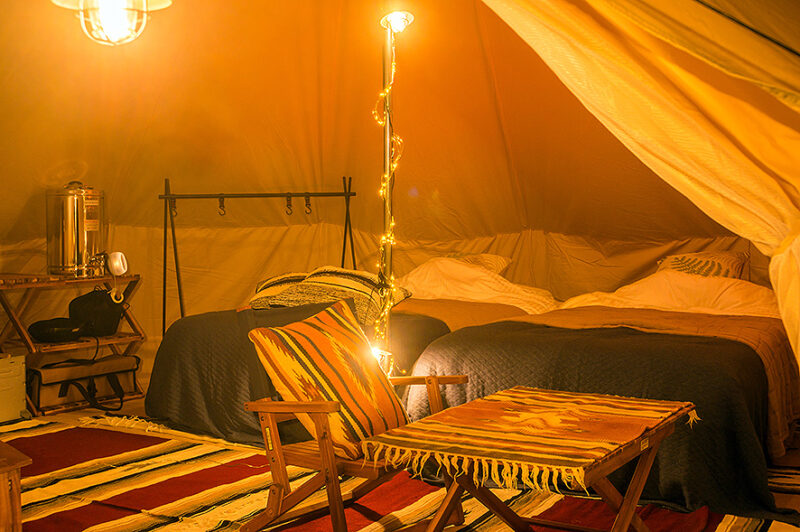 You can easily enjoy the bonfire, and the atmosphere inside the tent where the lights and candles are lit is unique to glamping.
Reservations have already been accepted, but reservations have already been filled during the Golden Week period from Saturday, May 1st.As of April 23, we are accepting reservations after May 7th (Friday).
Also, for the summer, a pool will be set up next to the tent, and equipment for playing in the water, such as floats and water guns, will be prepared.
Eshin no Sato Yasuragi-so Glamping Plan
■ Period: Scheduled from May to early October * Limited to 1 group per day, 2-4 people available
Check-in: 14:00, Check-out: 10:00
■ Location: Eshin no Sato Yasuragi-so (1624-1 Kukuno, Itakuraku-Ward, Joetsu-shi, Niigata)
■ Price: 1 night with 2 meals for 3 people Adults 18,000 yen ~ (tax included)
* Prices will change during Golden Week and summer vacation.
* Stay at Yasuragi-so in stormy weather
■ Reservation (online): http://yasuragisou.com/#
■ Inquiries: TEL 0255-78-4833 (Eshin no Sato Yasuragi-so)
Eshin no Sato Yasuragi-so