It was declared on the 29th (Monday) that the cherry blossoms in Takada Castle Site Park in Joetsu City, Niigata Prefecture, which is a famous place for cherry blossoms, have blossomed. It was the earliest flowering in the history of observation (two days later than last year) after last year.
29th (Monday) Takada Castle Ruins Park Survey Tree Sakura
The cherry blossom flowering survey is conducted at Somei Yoshino, a survey tree that is said to be over 100 years old in front of the Churei tower in Takada Castle Site Park.It was held by the citizen group "Eco Green" in Joetsu City.
The cherry blossoms around Takada have been blooming due to the warm weather since last weekend.In the survey at 11:00 am on the 29th, many flowering was confirmed, far exceeding the 5 or 6 flowers that are the standard for flowering, and it was declared to be flowering.According to the Japan Weather Association, the cherry blossoms in Takada Castle Site Park are expected to be in full bloom on April 3.

The 96th Takada Castle Site Park Cherry Blossom Festival is open from April 1st to 15th.
Cherry-blossom viewing in the video!
JCV uses a live camera to show the cherry blossoms in Takada Park so that you can enjoy cherry blossom viewing at home.Please watch from the following.
■Joetsu Myoko Town Information
■Yukiguni Journey
■Gurutto-Shinetsu
Takada Castle Site Park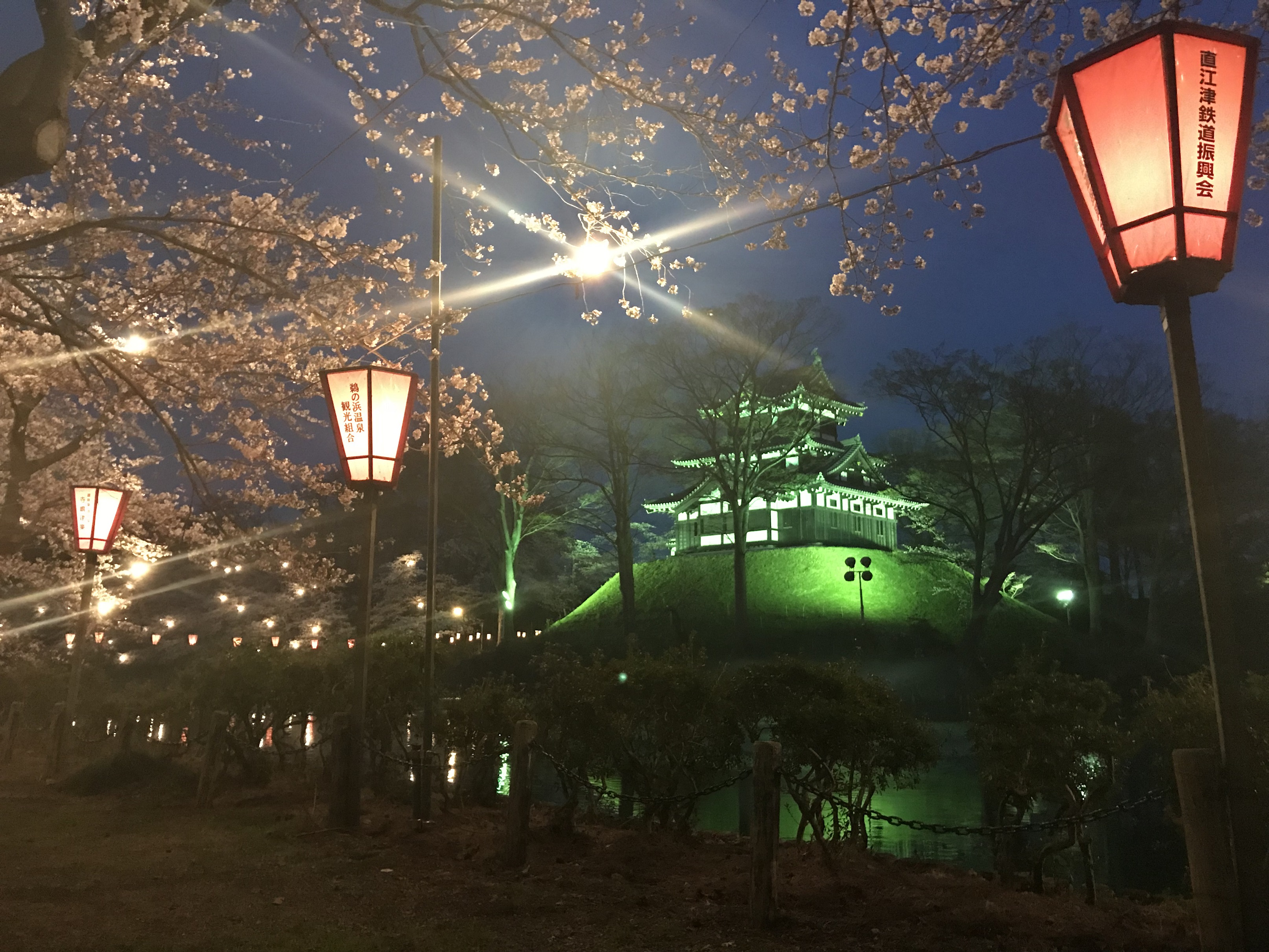 The name was changed from April 1, 2020, and it became Takada Park ⇒ Takada Castle Ruins Park.
Address: 44-1 Honjocho, Joetsu City, Niigata Prefecture
Tel: 025-543-2777
URL: https://www.joetsu-kanko.net/kanoukai/