The umami of the fish is squeezed with a special sauce!
Do you know "Doburoku"?
Doburoku is a traditional Japanese sake.A white liquor that is fermented from rice, rice jiuqu and water, and has grains of rice jiuqu remaining.Currently, this sake can only be produced in the "Doburoku Special Zone".
Maki-Ward, Joetsu City, Niigata Prefecture is the No. 1 certified special zone for Doburoku.Doburoku is produced from specially cultivated Koshihikari grown in rice terraces and clean spring water.The image of "Maki-Ward = Doburoku" has taken root and is loved by people inside and outside the region.
A guide map with new products using the specialty Doburoku of such pastures and special products has been completed.It was unveiled to the people concerned last month.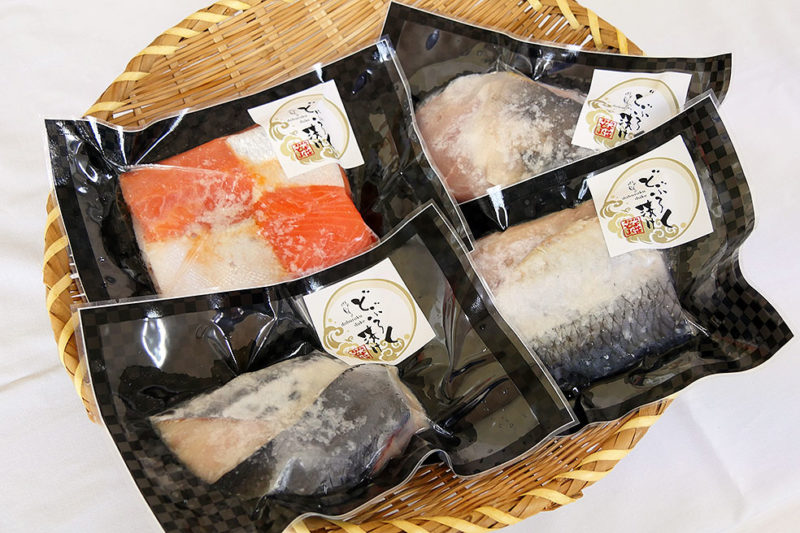 4 kinds of doburoku pickles (fish)
This is the new product "Doburoku-zuke 4 Kinds (Fish)" made as the 4th special product of Maki-Ward.It was developed in collaboration with the Maki Chamber of Commerce and the farmhouse guest house Doburokuso.
The fish used are carefully selected raw salmon, Spanish mackerel, atka mackerel, and herring.This is carefully soaked in a sauce mixed with Maki-Ward's specialty, Doburokuso's "Doburoku", prefectural marine high school fish sauce "Saigo no Itteki", and miso for 48 hours to bring out the flavor of the fish.The processing is handled by the fishery processing company "Nosui Shoten", which is handled by Niigata Prefectural Marine High School.
Doburoku pickles are sold frozen.If you bake it on the grill, it will often burn, so it is recommended to spread aluminum foil on a frying pan and steam it.By doing so, it will not be burnt and will have a plump texture.Furthermore, you can enjoy the flavor of Doburoku and the taste of each fish.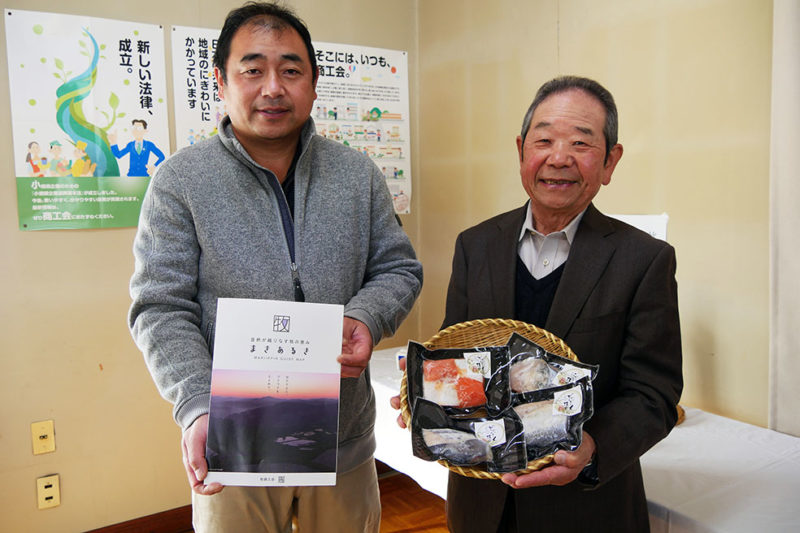 Mr. Takuo Nakagawa (right) and his son Keiichi Nakagawa (left), the representative of the farmhouse inn Doburokuso
Mr. Takuo Nakagawa of Doburokuso, who worked on the development, said about the new product, "By soaking in the fermented food Doburoku, the taste of the fish will be brought out. It will have a mellow taste. Please eat delicious fish."
The Maki Chamber of Commerce and Industry is developing products in cooperation with companies in order to spread the specialty product Doburoku.So far, we have developed and sold three products using Doburoku: "Doburoku Sweets", "Koji Rikka Curry", and "Yukitaro Daikon Doburoku Pickles".
New products are sold at the farmhouse Minshuku Doburokuso or at the online shop.Sold individually or as a set of 4 types.We also sell a set of Doburoku-so's Doburoku, Hasagake rice, and rice cakes made with a pestle.
4 kinds of doburoku pickles (fish)
Single item: Salmon (4 slices 160 g) 864 yen, Spanish mackerel (2 slices 100 g) 648 yen, Atka mackerel (2 slices 160 g) 648 yen, Herring (2 slices 100 g) 756 yen
4 types set: 3,246 yen
Storage method: Freezing (best-by date 2 months)
■ Inquiries: ℡025-533-5643 (Farmer's inn Doburokuso)
http://doburokusou.com/
A map of walking gems has also been completed!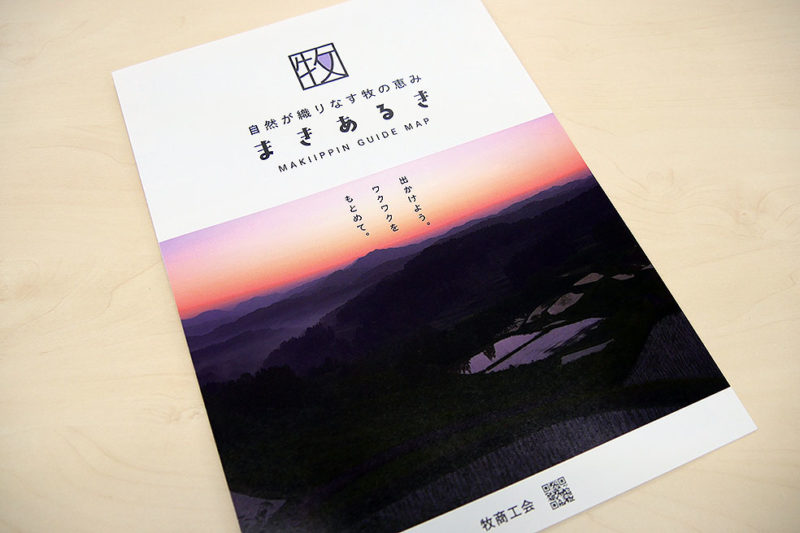 In addition, the "Makiaruki Gem Guide Map" that introduces the special products of Maki Ward has been completed.When you open the cover of the terraced rice fields in the pasture, you can see information on all 9 companies' offices, products, and 6 tourist facilities.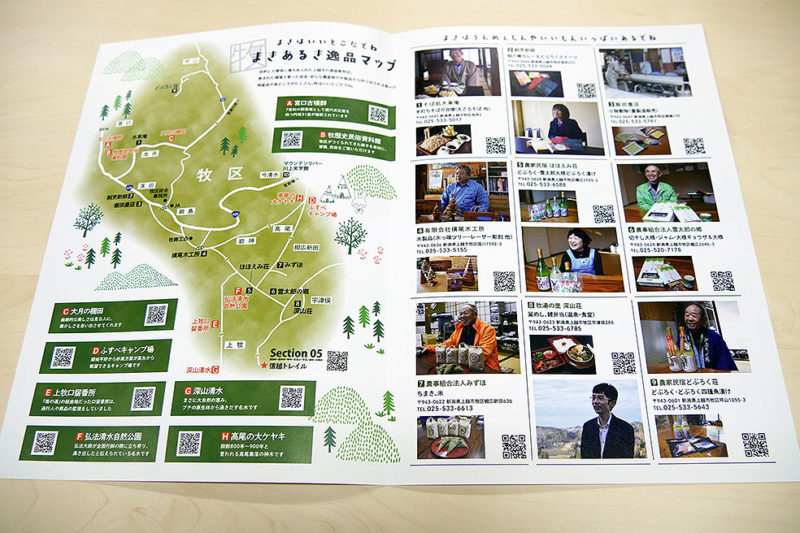 The information posted is kept to a minimum, and when you access the QR code on the map, you can connect to the homepage of each company and get detailed information.
■ Listed stores
・ Soba restaurant Kisouan
・ Cooking Shinyanagi
・ Iida Tatami store
・ Yokoo Woodworking Co., Ltd.
・ Farmer's inn Hohoemiso
・ Agricultural cooperative corporation Yukitaro no Sato
・ Agricultural union corporation Mizuho
・ Makiyu no Sato Miyamaso
・ Farmer's inn Doburokuso
2,000 copies of the map will be printed and will be installed and distributed at the Joetsu Tourist Product Center in Joetsu City, Niigata Prefecture, Joetsu Myoko Station, Joetsu City Hall, and Maki-Ward General Office.
Maki Aruki Gem Guide Map
■ Installation / Distribution Location: Joetsu Tourist Product Center, Joetsu Myoko Station, Joetsu City Hall, Maki Ward General Office, etc. (2,000 copies)
■ Inquiries: ℡025-533-5070 (Maki Chamber of Commerce)
https://r.goope.jp/j-maki