Good news for ski and snowboarders!
Niigata Prefecture will start the "ONI Discount Campaign" from the end of December, targeting all ski resorts in the prefecture, with lift tickets discounted up to 3,500 yen and rental fees discounted up to 5,500 yen.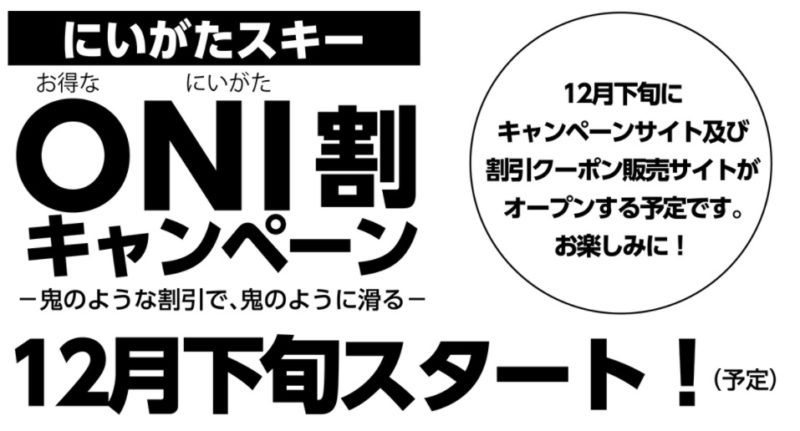 This is one of the emergency measures implemented by Niigata Prefecture to support ski resorts in the prefecture, which are worried about the effects of the corona storm, following the mild winter and light snow last season.
The details of the discount are as you can see.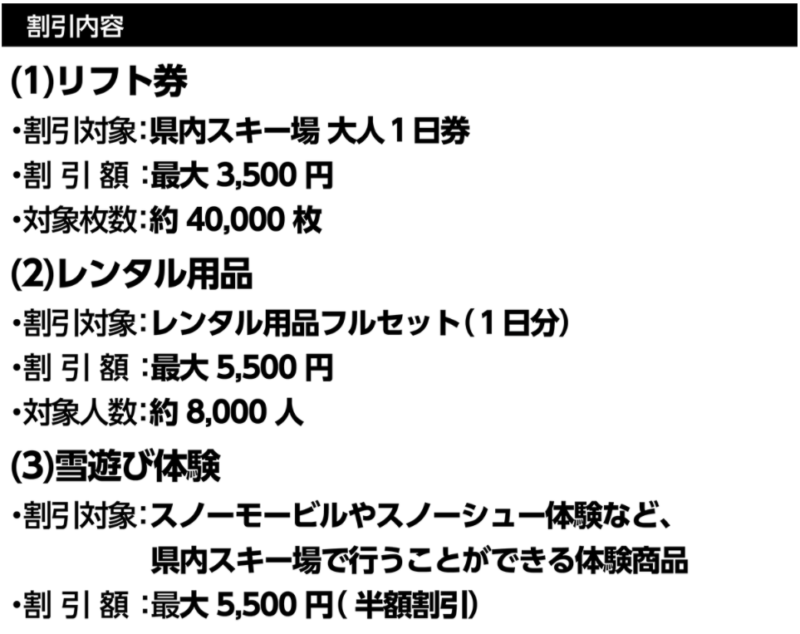 This campaign has a limit on the number of tickets per person. If you plan to visit the ski resorts multiple times, we recommend purchasing a discounted early discount ticket or season ticket for each ski resort. A campaign site and a discount coupon sales site are scheduled to open in late December.
* Early discount lift tickets and season tickets sold at ski resorts and events are not eligible for the discount. Please be careful.
* Neither can be used in combination with other discounts. Also, when the budget limit is reached, it will end.
* Applications are accepted on the dedicated site. We plan to make advance payments on smartphones.