Shining for the love of couples and families!
The annual matchmaking giant tree has been lit up in Joetsu City, Maki Ward, and 25,000 lights illuminate the night sky.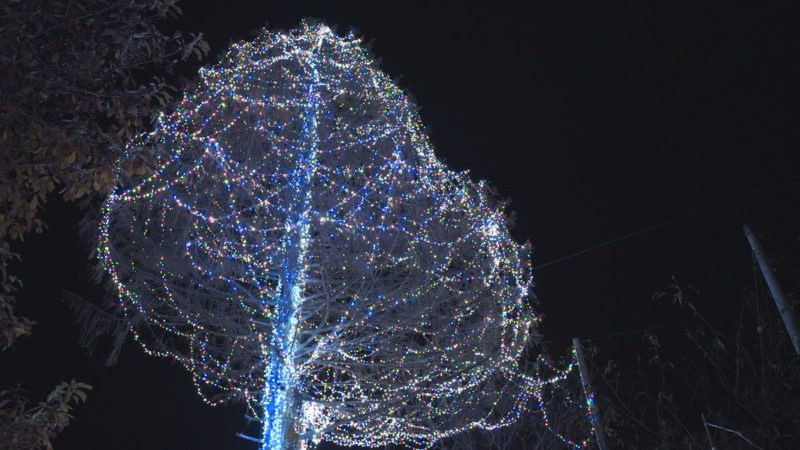 The matchmaking giant tree is located in front of the Maki Chamber of Commerce and Industry in Maki-Ward, Joetsu City, Niigata Prefecture. The 20m high Metasequoia tree is decorated with 25,000 LED illuminations.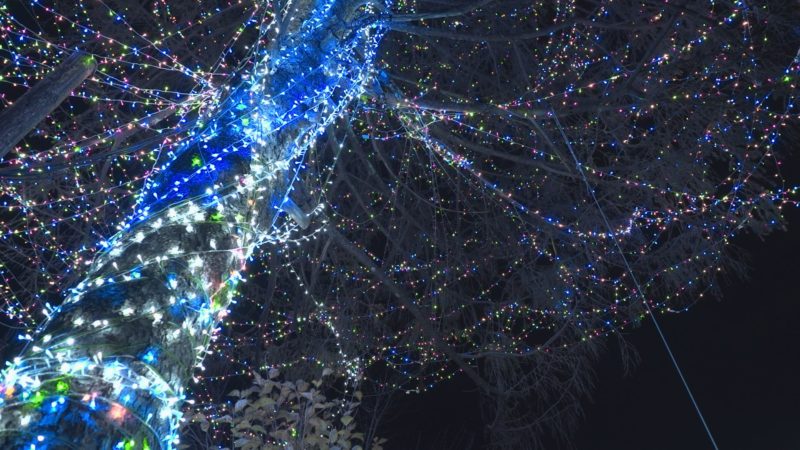 There is a message board under the tree, and "ema"(message cards) of marriage sent from inside and outside the ward are displayed. The ema is accompanied by a message of gratitude not only to the couple but also to families.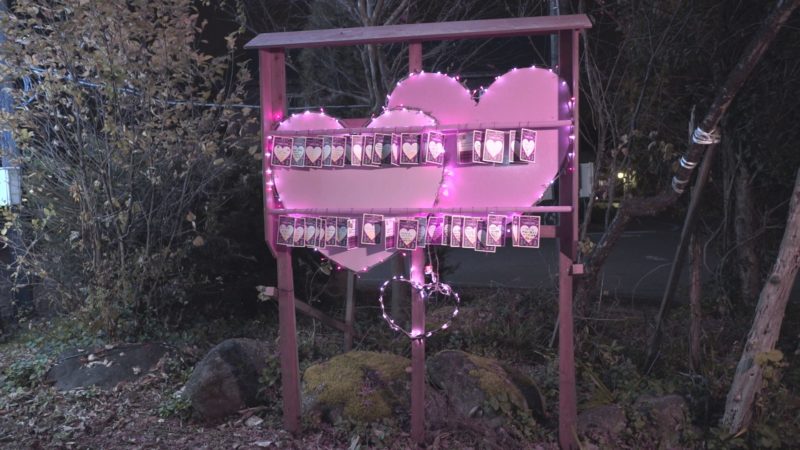 The Maki Chamber of Commerce, which planned the giant tree, is looking for matchmaking ema. The ema card can be downloaded from the Maki Chamber of Commerce website. The card doubles as a postcard, and once you write a message, you can attach a stamp and mail it. 63 people who applied will win sweets made from a special sake: Doburoku, and jam from Yukitaro radish.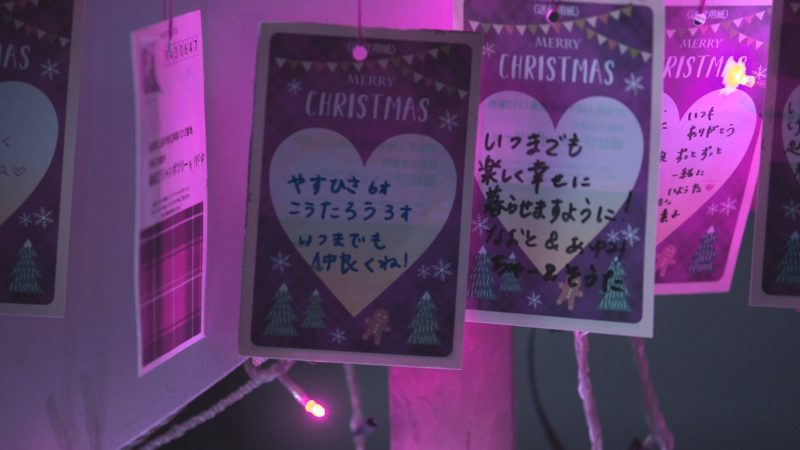 The Jamboree Illuminations will be lit daily from 3pm to 11pm until the 25th of this month.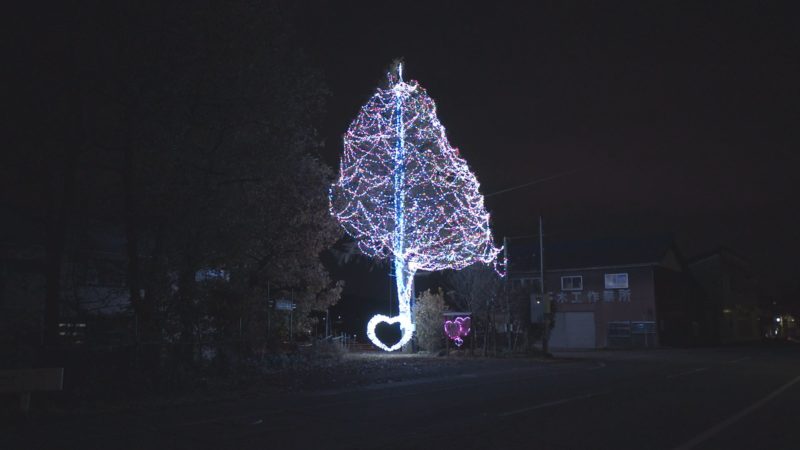 For more information on ema, etc., please see the Maki Chamber of Commerce website.
* Please use the parking lot of the Maki Chamber of Commerce when you visit the tree.  Please do not park on the street.
Matchmaking Jumbo Tree (Joetsu City Maki Ward)