A collaboration project between sake brewery and Aimenkai!
"Joetsu Aimenkai" made at a ramen shop in Joetsu City, Niigata Prefecture, will offer local ramen unique to Joetsu using sake residue and Yukimuro ingredients on Saturday, November 14th and Sunday, November 15th. ), Limited sale at MUJI Naoetsu for 2 days.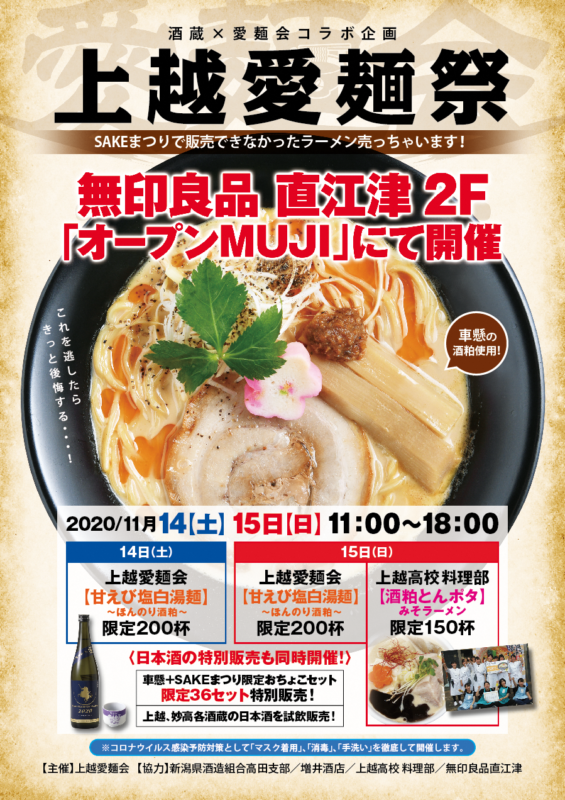 "Yukimuro Sake lees ramen" is a local ramen made from Joetsu sake lees and vegetables stored in the snow room. It is offered only during the winter at some ramen shops in Joetsu city. This year, it will be on sale at 18 ramen shops in Joetsu City from December 5th. Prior to that, we will hold a kick-off event entitled "Joetsu Ai Noodle Festival" at MUJI Naoetsu this weekend.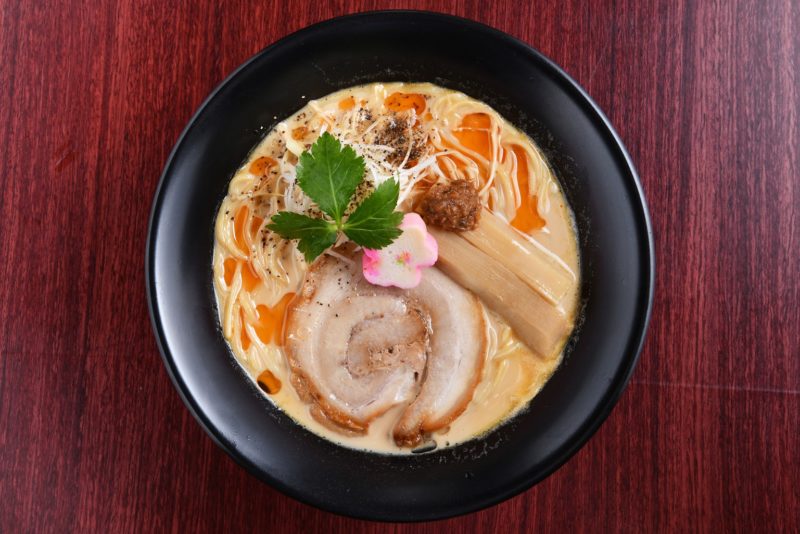 ■ Joetsu Ai Noodle Association "Amaebi Shio Patan Noodles"
Price: 800 yen/Limited quantity: 400 cups (200 cups each day)
At the Aimen Festival, the Yukimuro sake lees ramen "Amaebi Shio Patanmen", which was planned to be sold at the "Echigo Kenshin SAKE Festival" in October, uses the sake lees of the limited sake "Kurumagakari". Will be sold for 400 cups in 2 days.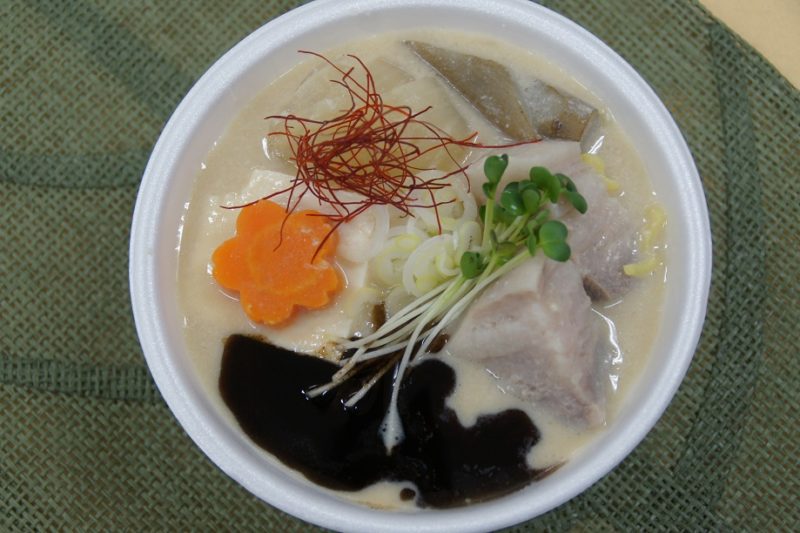 ■ Joetsu High School Ramen "Sake lees tonpota miso ramen"
Price: 500 yen/Limited quantity of 150 cups (Sunday only)
On the second day, the 15th (Sun), the ramen "Sake lees tonpota miso ramen" made by the Joetsu High School cooking club will be on sale for a limited number of 150 cups.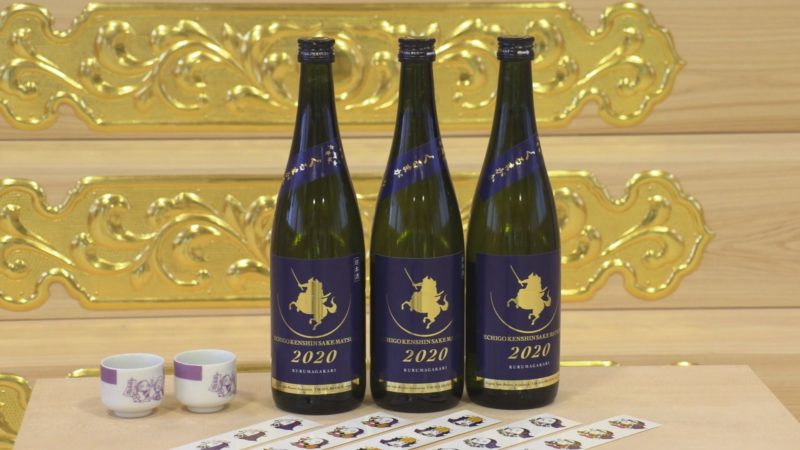 On both days, the "Mini SAKE Festival" will be held at the venue, where you can enjoy famous sake with the cooperation of local sake breweries and retailers. A set of limited sake "Kurumagakari" and limited Ochoko will be on sale at the SAKE Festival.
* "Yukimuro Sake Kasu Ramen" will be on sale at 18 stores in the city from December 5th. Visuals of all products will be released in advance at the venue. looking forward to!
Joetsu Aimen Festival
Date and time: November 14th (Sat) and 15th (Sun), 2020, 11: 00-18: 00
Venue: MUJI Naoetsu 2F "Open MUJI"