The D51 steam locomotive hopes to be an important addition to Naoetsu town!
The local railway "Echigo Tokimeki Railway", that runs in the Joetsu area of Niigata Prefecture, has decided to introduce a D51 steam locomotive. The train was formerly exhibited in Wakayama Prefecture.  It is hoped the train will help promote steam locomotives in the Naoetsu area.  The train was transported to Naoetsu Station on November 1st, and it will be prepared for a trial ride next year.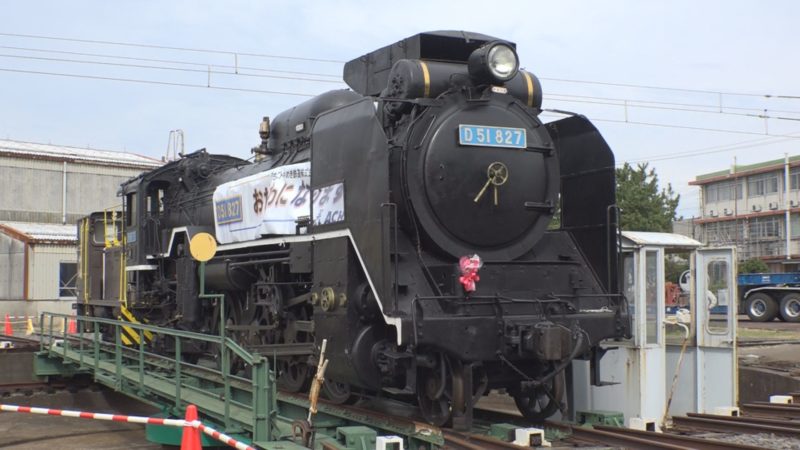 The D51 type steam locomotive is commonly referred to by the nickname of "Degoichi".  The train at Naoetsu Station was manufactured in 1943 and ran in the Nakatsugawa area of Gifu prefecture until 1973.  Then, it was exhibited at the railway park in Aritagawa Town, Wakayama Prefecture.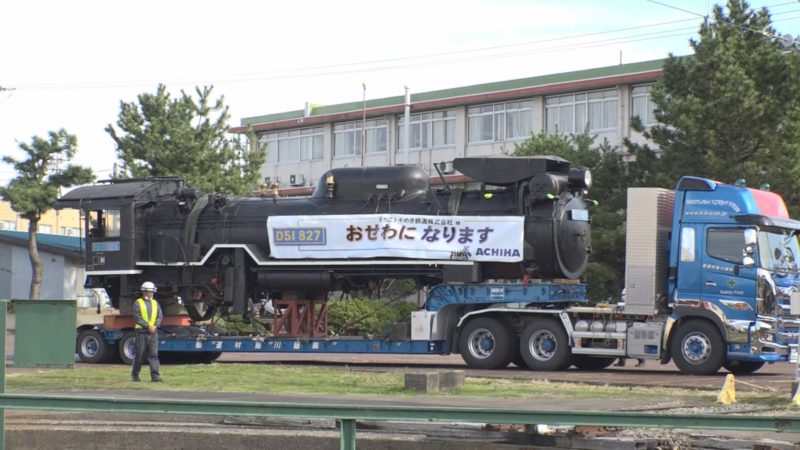 The total length of the locomotive is about 20m and the weight is 78 tons.  The train body was partially dismantled for transportation.  All the sections, including the boiler and wheels, were loaded onto five trailers, together with other related rolling stock. They were then transported by land over the course of two nights.  The train arrived at Naoetsu early on the morning of November 1st.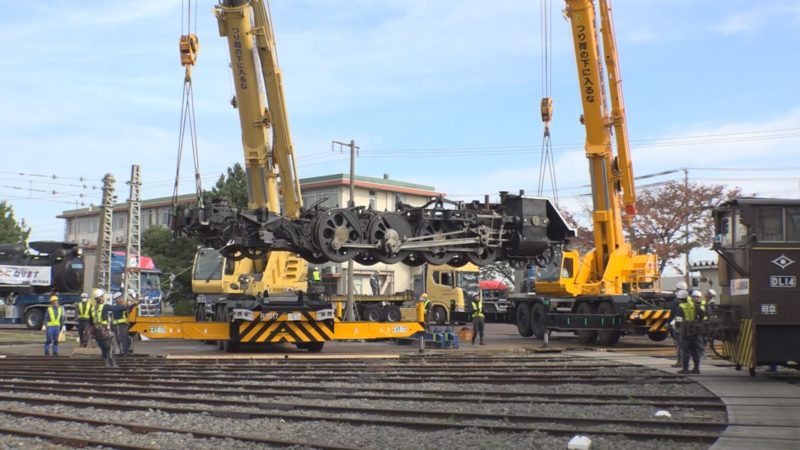 The D51 has been leased under a five-year contract from Achiha Co. Ltd. in Osaka City that owns and maintains the train.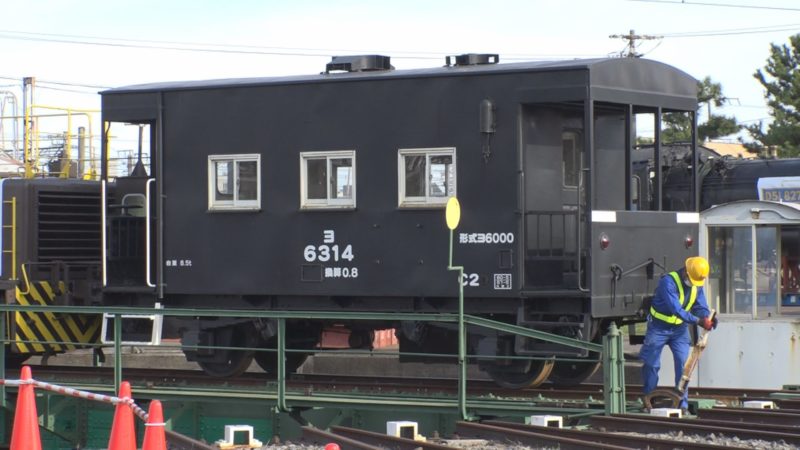 In addition, a total of five rolling stock have been introduced, including two passenger carriages from Ibaraki prefecture.  From now on, the trains will be used to promote Naoetsu town.  The project budget is just under 30 million yen, including the national subsidy of 20 million yen.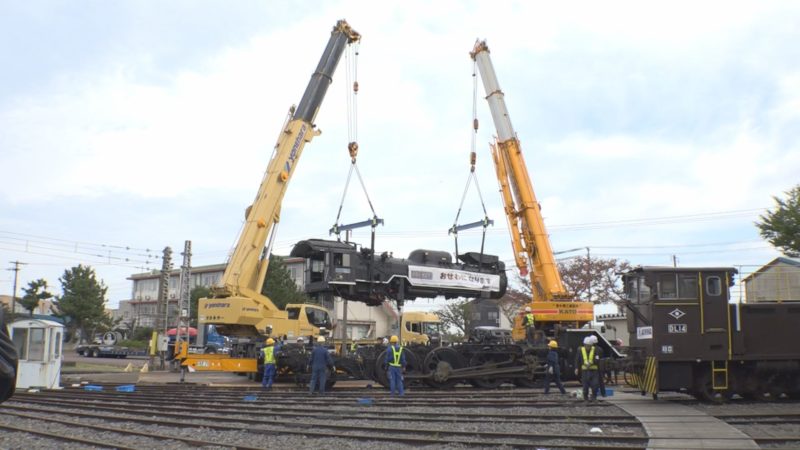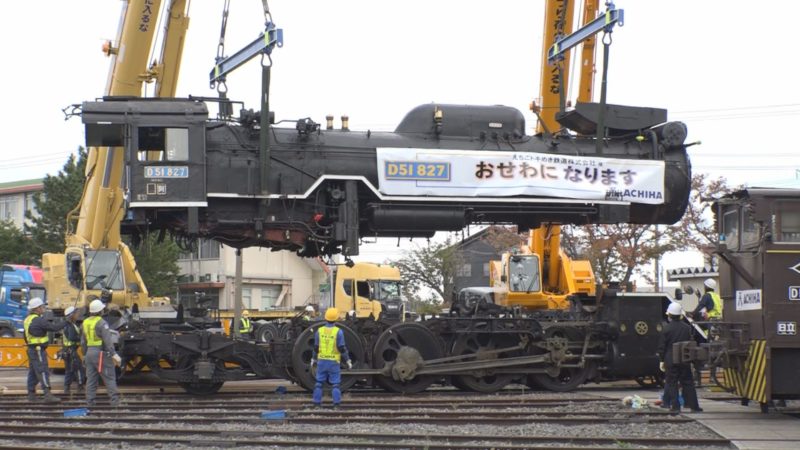 Akira Torizuka, president of Echigo Tokimeki Railway, said, "I hope this steam locomotive will become a symbol of the region."
"In addition to the steam locomotive experience ride, we would like to make this a place where people can get more familiar with the railway. This could include having displays of local historic railway items."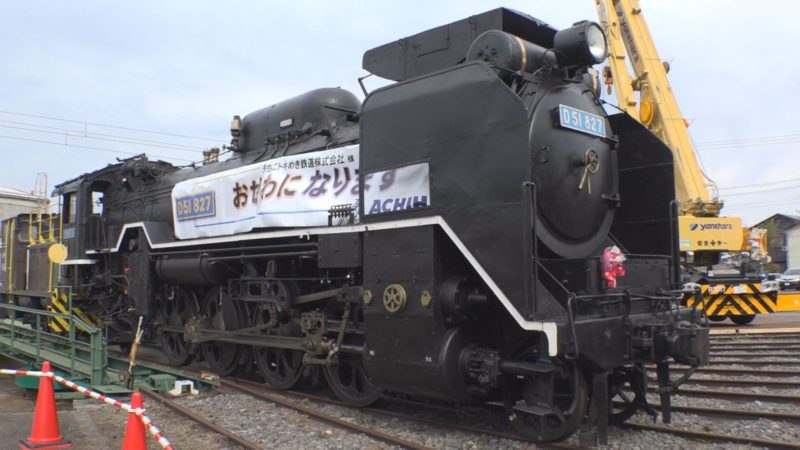 In the plan, in addition to lighting up the steam locomotive, next year, the railway company wants people to experience riding along a 200m section of track inside Naoetsu Station.  The D51 does not use coal or fire and is powered by compressed air.  Black smoke does not rise, but steam noise and white smoke are emitted.
At the end of this month, the railway company is planning to invite local people to the unveiling.  The staff hope that the power of steam will be enjoyed by all the family.