Good news for cyclists again!  You can stay with your bicycle.
Marine Hotel Hamanasu is located in Kakizaki-Ward, Joetsu City, Niigata Prefecture. The hotel has launched a new service for bicycle enthusiasts, to allow them to bring their bicycles into their hotel rooms.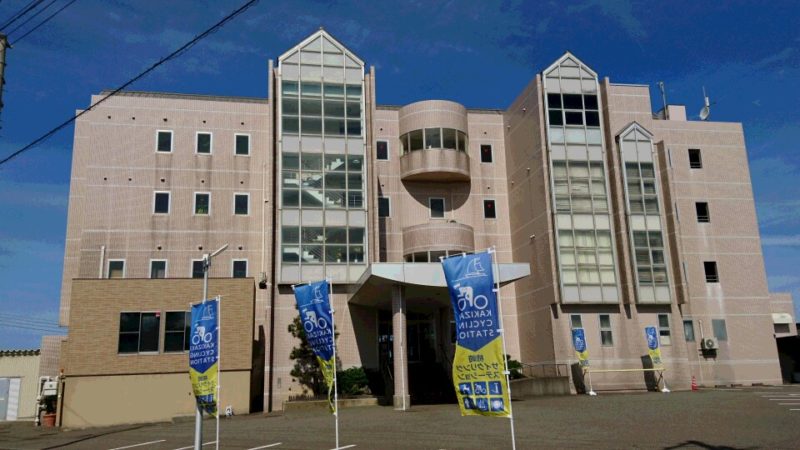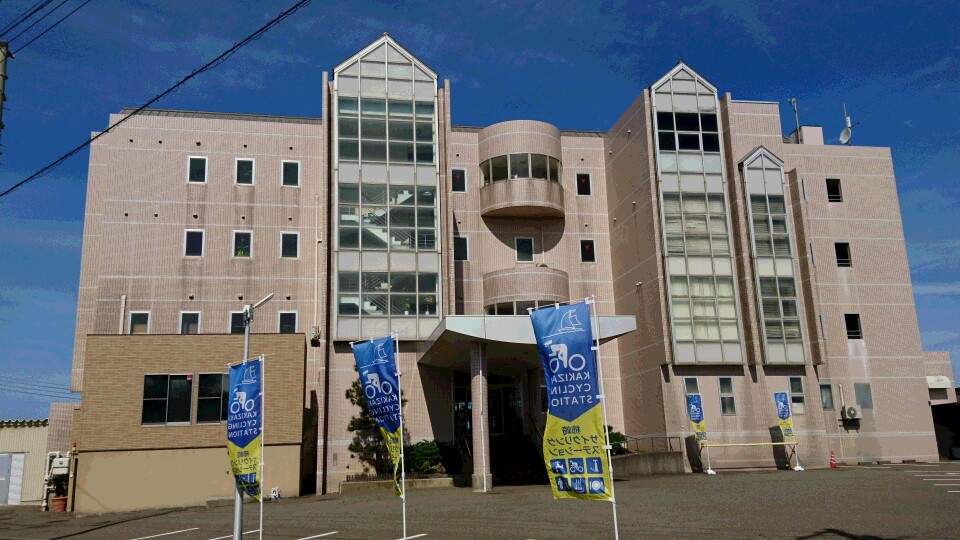 The Marine Hotel Hamanasu Cycling Station flag is a landmark
Marine Hotel Hamanasu is a hot spring hotel located in Jogehama, Kakizaki Ward.  It is located along the coast and is popular for its location overlooking the Sea of Japan.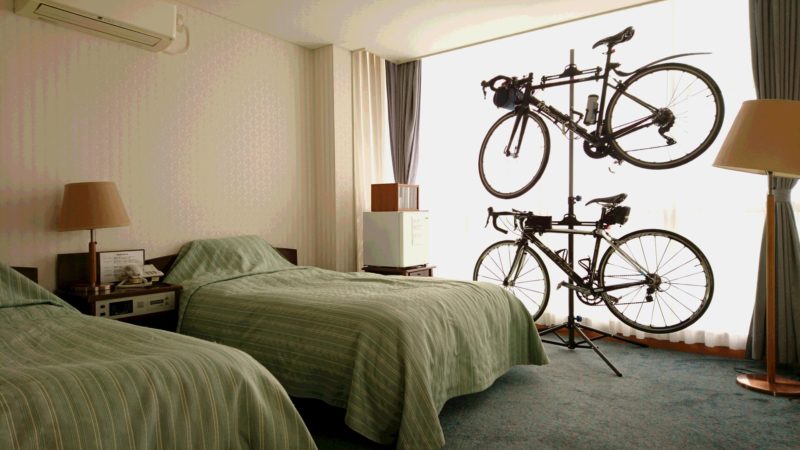 The new service allows you to bring your bicycle into your room.  If you make a reservation in advance, the room will have its own bicycle stand waiting for you, and you can put your bicycle next to your bed and relax.


The general manager of the hotel Mr. Tajika said, "Expensive bikes are very important for cyclists.  Therefore, we thought that being able to keep their bikes safe in their rooms would be a good service.  That's why we prepared a bicycle stand for indoor use."
Bicycles can be brought into all rooms, and for all plans.  There is no additional charge.  However, you can only bring two bicycles into one room.  Please tell us that you will bring your bike when you make a reservation, as the number of stands is limited.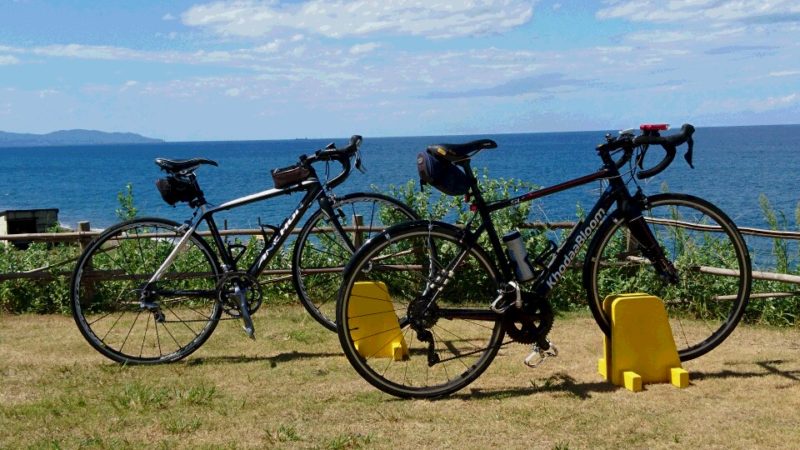 Related article: Good news for cyclists!  New "Cycling station" at Marine Hotel Hamanasu in Kakizaki-Ward
In the midst of the cycling boom, the hotel is focusing on new services for bike enthusiasts.  Last month, the hotel opened a road service station where you can put your bicycle and take a break.  Customers said, "There are few places where you can use facilities while wearing cycling gear.  It is very helpful to be able to use the toilet, water supply, and meals without hesitation."
Free rental of electrically assisted bicycles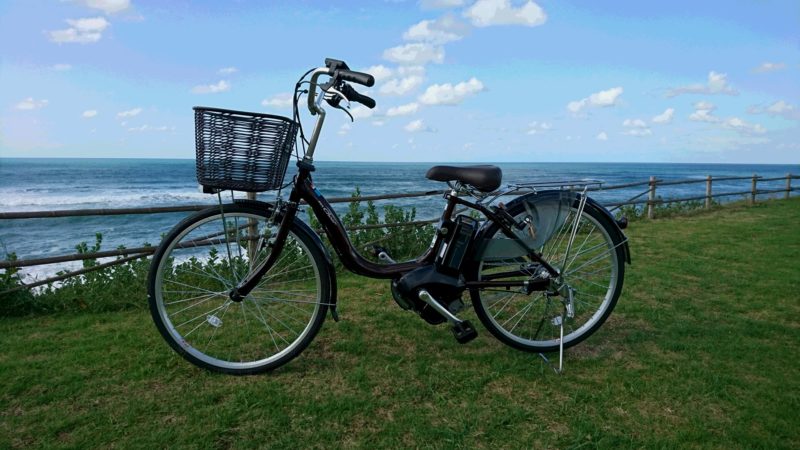 In addition, the hotel has begun renting electrically assisted bicycles for free, so that guests can experience the cityscape of Kakizaki and the lush nature.  Only available to guests.  Why don't you enjoy cycling while enjoying the superb view of the Sea of Japan?
Marine Hotel Hamanasu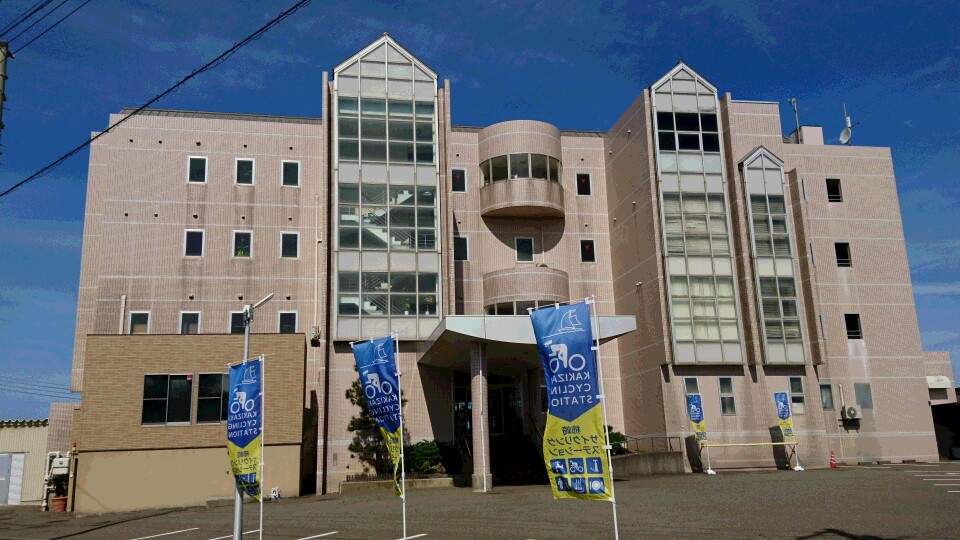 Address: 262 Kakizaki-Ward Jogehama, Joetsu City, Niigata Prefecture
Tel: 025-536-6565
Access: <Car> About 7 minutes from Kakizaki IC on the Hokuriku Expressway
URL: http://www.marine-hamanasu.jp/